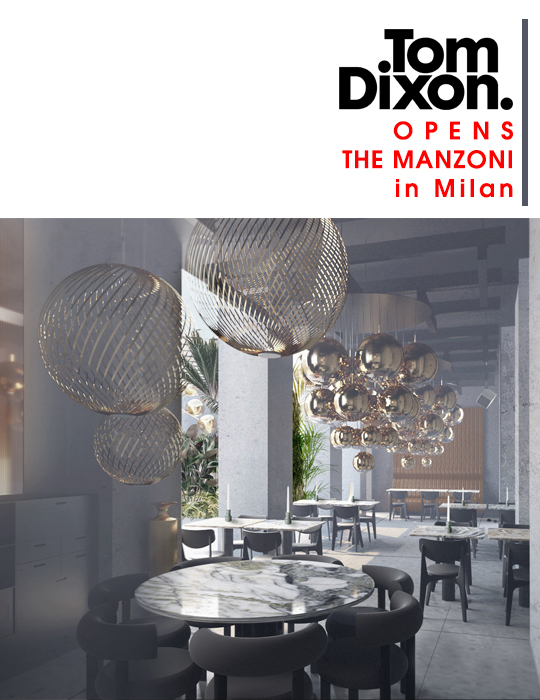 presented by

Tom Dixon Opens The Manzoni in Milan
Published by Sugar & Cream, Monday 11 March 2019
Text by S&C, Images courtesy of Tom Design Studio
The Manzoni : A Permanent Restauran and A Showroom
Absennya Tom Dixon di pekan desain Milan 2018 berbalas dengan kejutan yang tak terduga di tahun 2019 ini. Dalam ajang akbar Milan Design Week 2019 nanti, The Manzoni yaitu sebuah restoran dan showroom Tom Dixon resmi dibuka.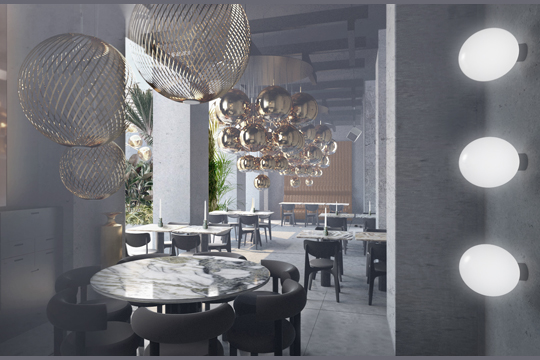 The Manzoni
Berlokasi di distrik fashion ternama dunia, The Manzoni menjadi wadah terbaru yang dirancang untuk memperlambat tempo aktivitas Anda sambil menikmati dan bersosialiasi dengan berbagai produk Tom Dixon terbaru.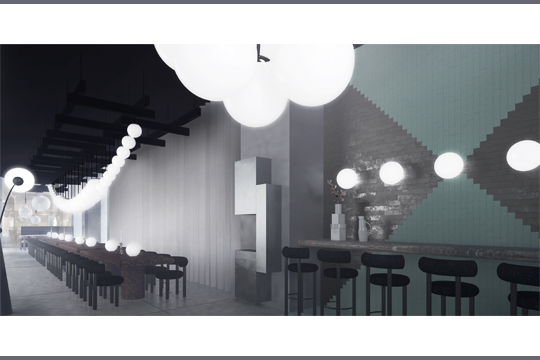 Visual Loung + Dining Hall 
The Manzoni
Via Alessandro Manzoni, 5
20121 Milan
9-14 April : Dining by Invitation only
Following Milan Design Week, The Manzoni opens for Public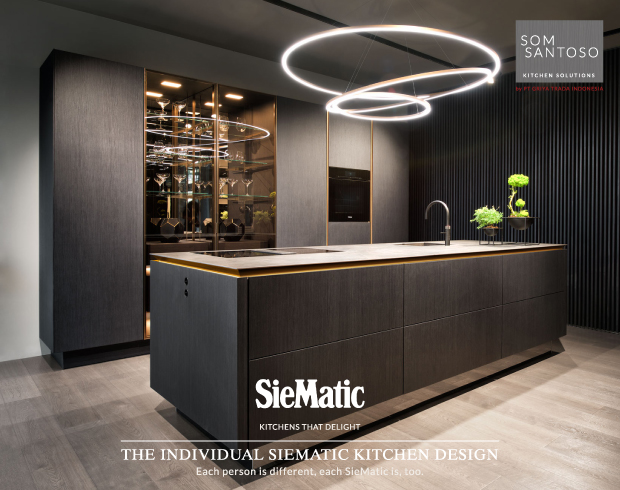 Presented by Som Santoso
Tom mengatakan : "Setelah bertahun-tahun pameran selama 5 hari di Milan (Milan Design Week), akhirnya kami memutuskan menoreh energi  besar dengan melakukan intervensi sekejap. Kami berkeinginan untuk hadir berbeda di kota Milan yang begitu aktif dan  memikat ini. Seperti di London, tidak cukup hanya sebuah showroom. Kita membutuhkan tempat untuk memperlambat tempo sambil menikmati produk kami secara aktif dan langsung. Bukan sebuah showroom lampu dan furnitur yang konvensional. Dengan The Manzoni, Anda dapat merasakan dan menyelami produk terbaru kami dalam kontek yang aktif,"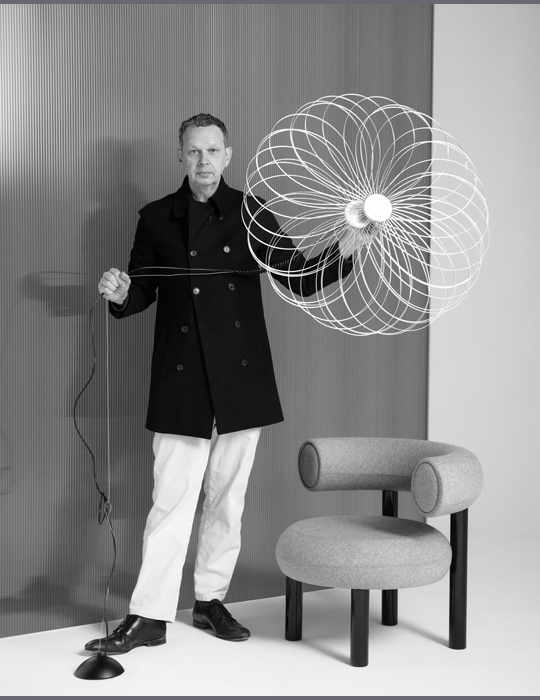 Tom Dixon with the new SPRING Light and FAT Lounge Chair
Dalam ajang Milan Design Week 2019 yang berlangsung dari April 9-15, The Manzoni menjadi wadah untuk merilis produk Tom Dixon teranyar yaitu FAT, OPAL dan SPRING.
Kursi FAT
Kursi FAT dengan ragam pelapis baru dirancang untuk memeluk tubuh dan memungkinkan untuk berbagai posisi duduk. Tersedia dalam konfigurasi kursi makan, bangku tinggi dan kursi santai.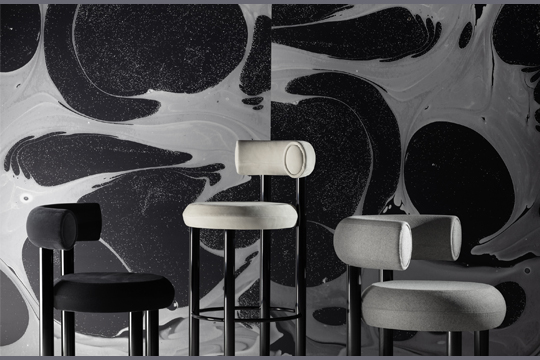 Kursi FAT
Kesederhanaan ekstrim dari rangkaian komponen kursi adalah bukti bentuk mengikuti fungsi sambil mempertahankan siluet lucu dan estetika reduksionis.
Faktor keselarasan FAT tidak lain busa yang dicetak. Sedangkan kakinya dipernis hitam mengkilap. Diproduksi di Eropa dengan melibatkan ketrampilan tangan para pengrajin.
Lampu SPRING
SPRING adalah serangkaian tiga lampu gantung LED yang terbuat dari strip stainless-steel. Memanfaatkan kelenturan luar biasa dari kawat tahan karat dan karakter memori yang kuat, siluet lampu SPRING dapat diatur berbagai bentuk. Kawat dilapisi dengan perak atau kuningan. Sifat kelenturan yang tinggi dan bentuk sprial memungkinkan bentuk SPRING ditekan menjadi rata untuk kemudahan 'packaging'.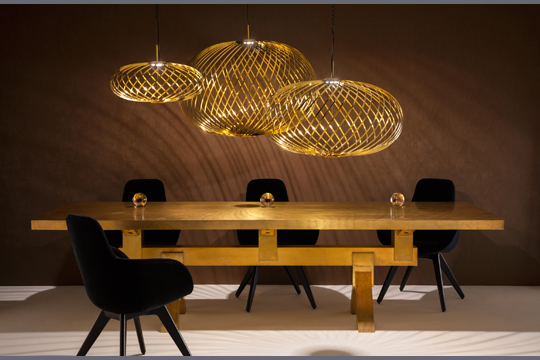 Lampu SPRING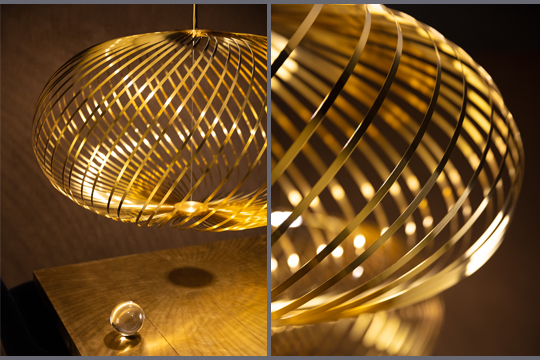 Lampu SPRING
Lampu OPAL
OPAL tidak lain adalah series lampu bola berwarna tinted white Opalescent dari polycarbonate yang dirancang khusus oleh Tom Dixon Design Research Studio. Alhasil lampu LED berkarakter semi transparan ini memedarkan cahaya yang lembut. Memiliki karakter sedikit berbeda disiang dan malam hari. Di malam hari bola terlihat maksimal bening.  Fitur lampu LED terintegrasi dengan pengaturan intensitas cahaya atau 'dimmable'. Lampu OPAL tersedia dalam bentuk dua lampu gantung, dua lampu lantai dan lampu dinding.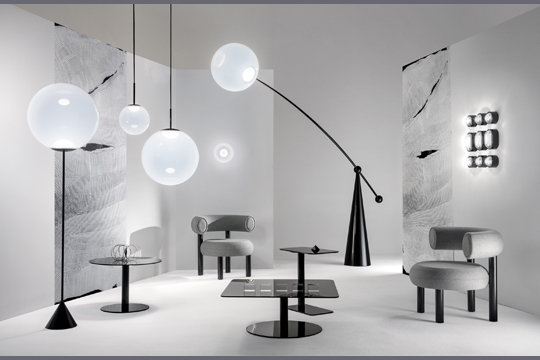 Lampu OPAL
#TheManzoni
@TheManzoni
themanzoni.com