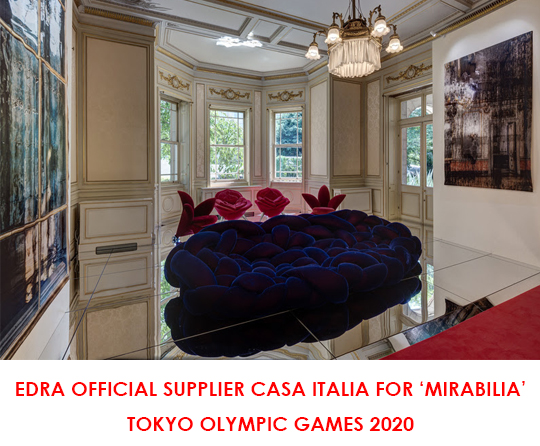 presented by

TOKYO OLYMPIC GAMES 2020 – EDRA OFFICIAL SUPPLIER CASA ITALIA FOR 'MIRABILIA'
Published by Sugar & Cream, Tuesday 17 August 2021
Text by S&C, images courtesy of Edra
Takanawa Manor House – Home Of The Italian Athletes In TOKYO.
Dalam berlangsungnya Olimpiade Tokyo 2020, dua jenama ternama Italia yaitu Edra dan Casa Italia kembali bekerja sama dalam menyediakan furnitur di "the The Kihinkan – Takanawa Manor House", rumah para atlet Italia di Tokyo, Jepang.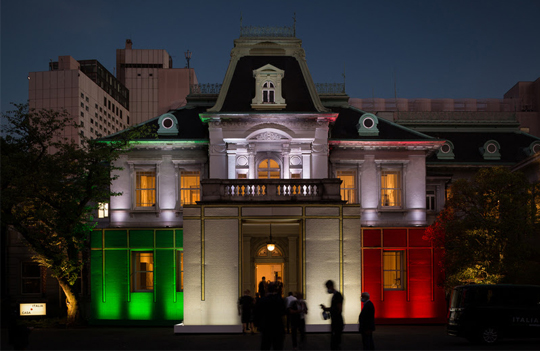 Arsitektur Takanawa Manor House menampilkan khas gaya rumah-rumah Eropa akhir abad ke-19. Terdiri dari dua lantai: lantai pertama terdapat lantai dari cermin dan lantai kedua terdapat arena tempat makan para atlet.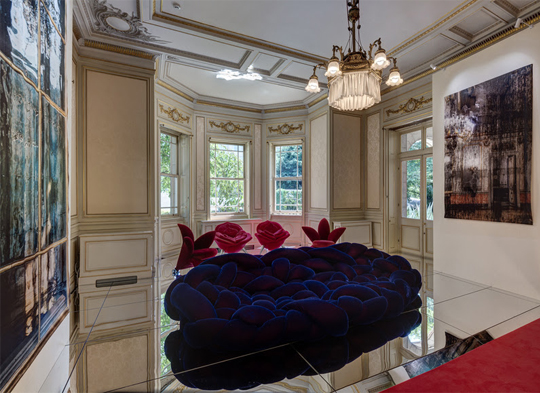 "Casa Italia, led by the President Giovanni Malagò and curated by Diego Nepi Molineris, with Claudia Pignatale, Beatrice Bertini and Benedetta Acciari, represents one of the most exciting chapters in the history of Edra with sport. Our products are in total harmony with the concepts of Casa Italia," Monica Mazzei, Vice-president of Edra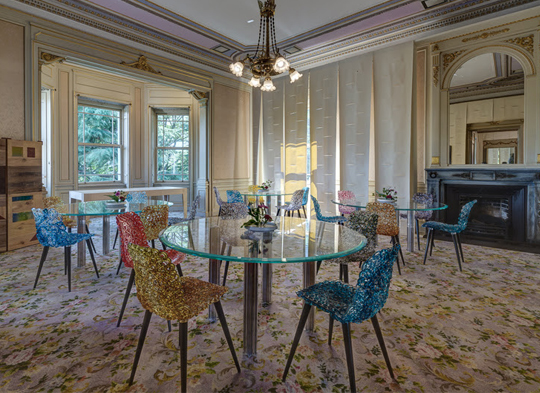 Projek istimewa bertajuk 'Mirabilia' mengacu pada ruang keajaiban yang menyatukan benda seni dengan objek-objek natural tanpa ada kurasi maupun klarifikasi. Yang ada hanya hal-hal yang indah sesuai dengan arti 'Mirabilia'. Dalam konteks kehidupan sehari-hari, peran manusia dengan alam dan elemen keajaiban sangatlah kental. Begitu juga dengan Casa Italia.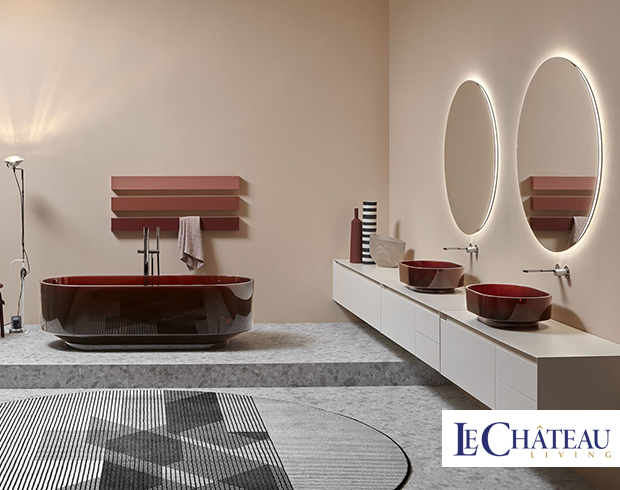 Presented by LeChateau Living
Lantai dasar beralas cermin menjadi ajang kursi sofa Boa (Fernando dan Humberto Campana), kursi Rose (Masanori Umeda) dan kursi Getsuen (Masanori Umeda). Siap menyambut para atlet untuk berelaksasi dengan keindahan bunga. Sedangkan di lantai dua di arena makan, terlihat kursi Gina (Jacopo Foggini) dan Gilda B (Jacopo Foggini). Kursi berwarna biru didedikasikan untuk tim atlet Italia. Siap menebarkan aura menyala dengan tekstur transparan dan 'iridescent'.

Edra adalah perusahaan sofa dan aksesoris dari Tuscan, Italia. Didirikan pada tahun 1987 oleh Valerio dan Monica Mazzei, Edra telah berkolaborasi dengan Casa Italia sejak Olimpiade Rio de Janeiro 2016 (simak disini) , berlanjut di Olimpiade Korea 2018 (simak di sini) hingga di Olimpiade Tokyo 2020 saat ini.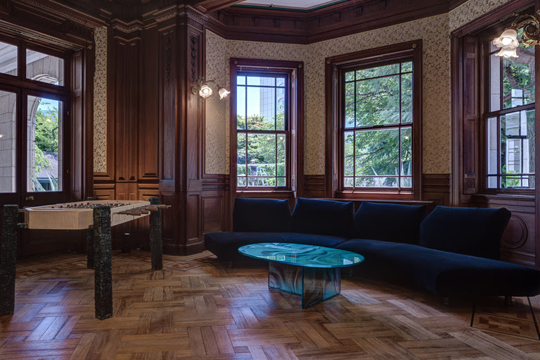 Sebuah kemitraan erat yang memungkinkan Edra untuk berbagi dengan proyek perhotelan Casa Italia yang didedikasikan untuk keindahan dan kenyamanan luar biasa.