presented by

Thonet Presents S 64 Atelier
Published by Sugar & Cream, Tuesday 13 August 2019
Text by Dinda Bestari, Image courtesy of Thonet
A Multifunctional Chair by Marcel Breuer
The world of working rapidly changing – entah itu kantor rumah atau kantor studio adalah tempat di mana mobilitas, fleksibilitas, dan komunikasi memainkan peran yang menentukan,  dan furnitur klasik yang sesuai dengan gaya hidup modern sangat dibutuhkan. Demi alasan ini, Thonet membuat ikon desain furnitur klasik yang fleksibel – dirancang sekitar tahun 1928 dan berlaku hingga hari ini dalam bahasa formal: kursi S 64 dirancang oleh Marcel Breuer.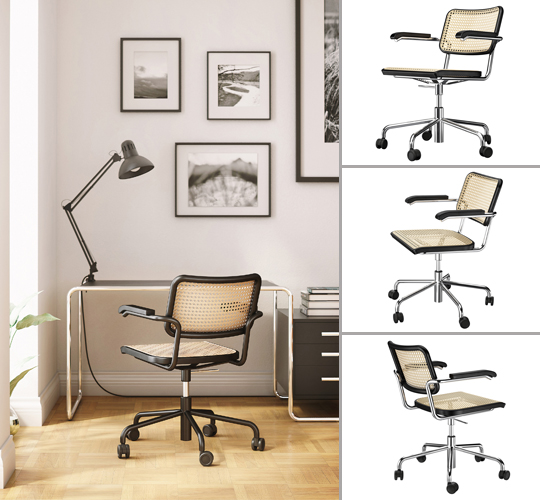 Rohrkreuz Chrome
Pada IMM Cologne 2019, Thonet menghadirkan kursi kantilever yang terkenal ini sebagai kursi putar dengan kaki dan kastor tengah. S 64 Atelier merupakan produk klasik  dengan fungsi terbaru ini dapat digunakan pada kantor rumah maupun di zona kerja serta sesuai untuk kebutuhan kantor modern. S 64 Atelier melanjutkan konsep Breuer; dalam katalog baja tubular Thonet yang bersejarah dari tahun 1935, kursi baja tubular lainnya dengan bingkai putar yang menggabungkan desain kursi kantilever dikaitkan dengan fungsi kursi putar.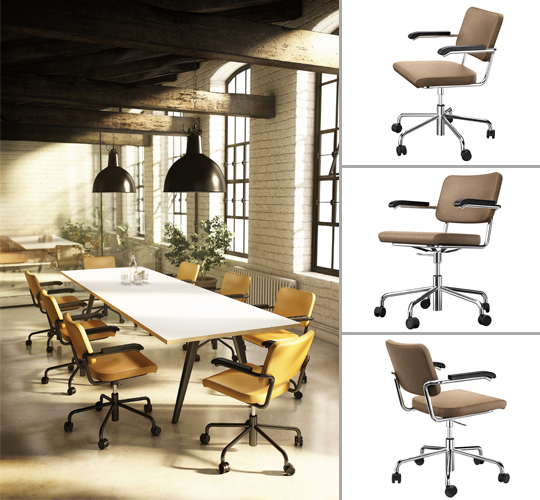 Rohrkreuz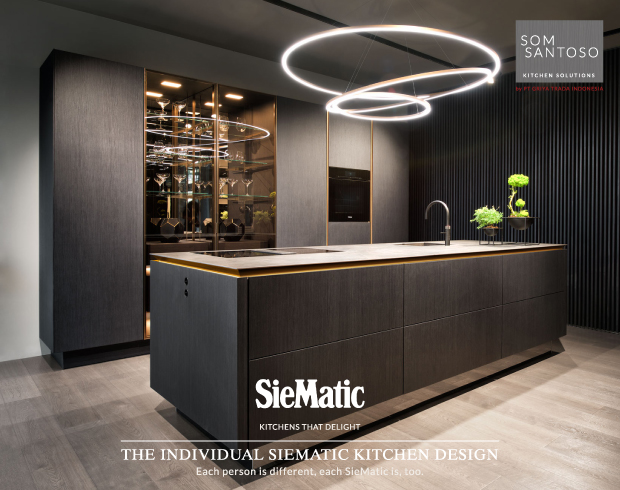 Presented by Som Santoso
Para perancang kursi dan produsen furnitur ini sudah memiliki ide untuk membuat kursi fleksibel dan moveable – termasuk Marcel Breuer. Dilengkapi dengan bingkai tengah sederhana, kursi-kursi ini sempurna berada di studio, kantor, ataupun rumah.  Diliahat saat ini, dunia kerja telah menjadi sangat beragam – dari konsep yang membawa kesenangan ke kantor konservatif pada umumnya hingga kombinasi inovatif dari pekerjaan dan kehidupan. Inilah tepatnya di mana furnitur seperti itu dibutuhkan. S 64 Atelier berfungsi sebagai kursi kerja dan konferensi, serta dapat dipakai di hunian bahkan mudah dipindahkan atau ditambah di mana saja.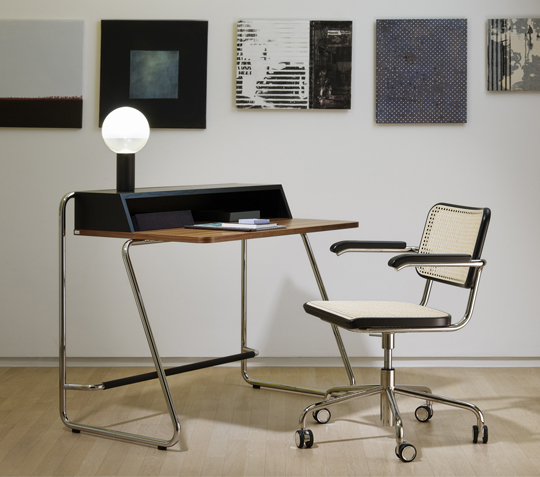 Rohrkreuz Chrome
S 64 Atelier merupakan adalah versi dari kursi kantilever S 64 yang terkenal dari Marcel Breuer. Versi kursi putar ini memiliki rangka baja berbentuk tabung dengan elemen dudukan dan sandaran yang terpasang pada dasar putar aluminium bintang lima. Desain elemen-elemen ini sebagai bingkai kayu dengan karya anyaman dari Wina, dan Breuer dengan cerdik membangun 'jembatan' antara tradisi benton Gründerzeit dan modernisme abad ke-20 Thonet. Perancang asal Swiss, Christophe Marchand, mengembangkan furnitur baja tubular untuk Thonet dan mendekati tugas dengan kepekaan luar biasa dan penghormatan terhadap ide desain orisinalnya.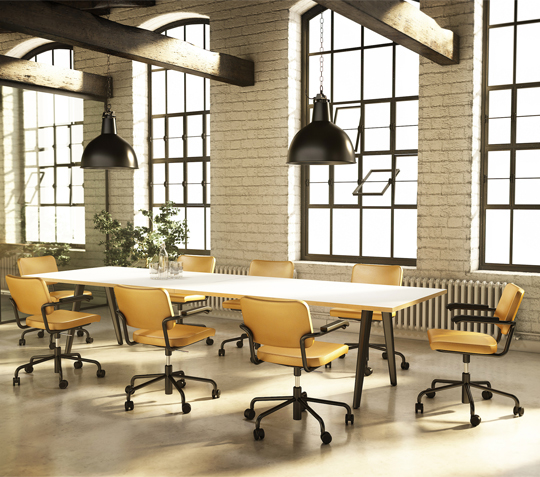 Rohrkreuz