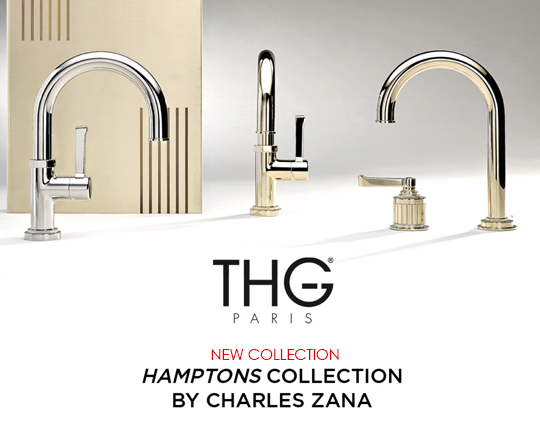 presented by

THG PARIS' NEW COLLECTION: HAMPTONS COLLECTION BY CHARLES ZANA
Published by Sugar & Cream, Monday 03 October 2022
Images courtesy of THG Paris
Inspired by the Art Deco style of the Chrysler Building in New York
THG Paris has just unveiled Hamptons, a collection taps designed by architect Charles Zana. Pure and refined, Hamptons collection fuses aesthetics with functionality and adds modern luxury touch to any bathrooms.

Charles Zana was inspired by the architecture building in New York City, particularly the Art Deco style of the Chrysler building. For the collection he composed a unique ensemble with a mechanical aesthetic. He introduces ergonomic levers to compliment the beauty of art deco style with perfection in this collection.


Presented by Interni Cipta Selaras
Thanks to the savoir-faire of THG Paris, the collection is available in a wide range of metallic finishes to match the most daring bathrooms.