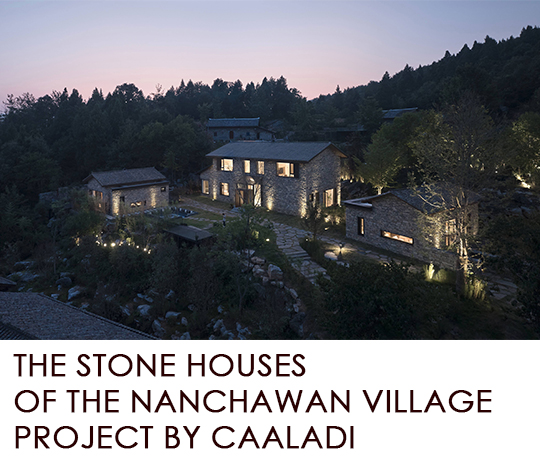 presented by
THE STONE HOUSES OF THE NANCHAWAN VILLAGE PROJECT BY CAALADI
Published by Sugar & Cream, Wednesday 01 February 2023
Images courtesy of AOGVISION (CAALADI)
Relationship Between Urban and Rural Living
Firma desain arsitektur yang berbasis di Hangzhou, CAALADI (The Design Institute of Landscape & Architecture, China Academy of Art Co., Ltd) telah menyelesaikan proyek Nanchawan Stone House. Dengan hanya menggunakan material alami, rumah-rumah batu ini tampak berpadu sempurna dengan lanskap. sebuah proyek perumahan yang berlokasi di Yiling District of Yichang, China, proyek ini memadukan gaya desain modern dan tradisional terbaik.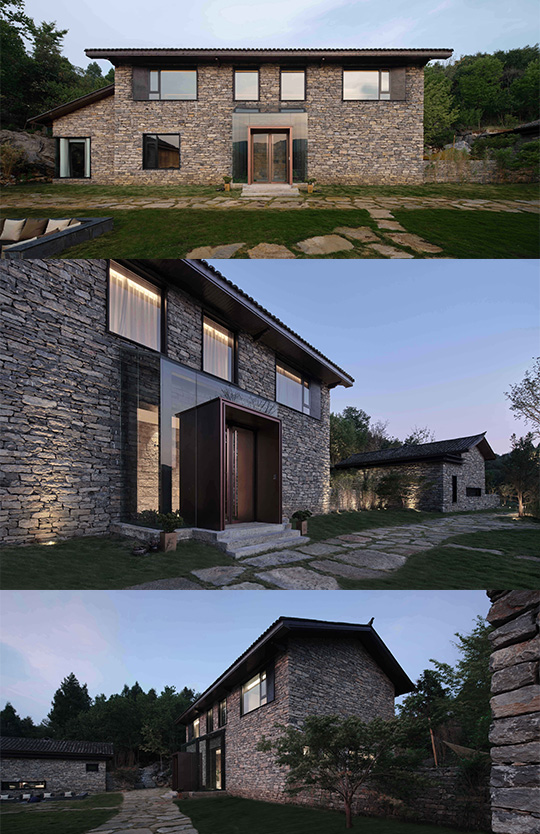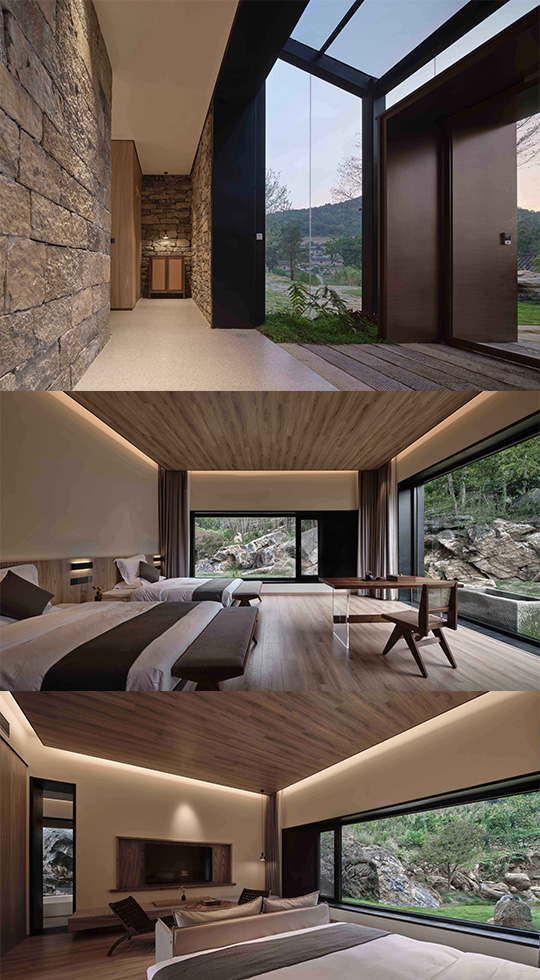 Arsitektur kontemporer Nanchawan Stone House memberikan penghormatan kepada lingkungan alam, adat istiadat setempat, dan cara hidup daerah tersebut. Dengan penggunaan batu gunung yang bersumber secara lokal, tata letak bangunan organik, dan penggunaan arsitektur batu Yichang tradisional sebagai referensi, proyek ini menghidupkan tekstur pedesaan. Dengan mempertahankan karakter kawasan yang ada, proses pengerjaan Nanchawan Stone House meminimalkan dampaknya terhadap lingkungan.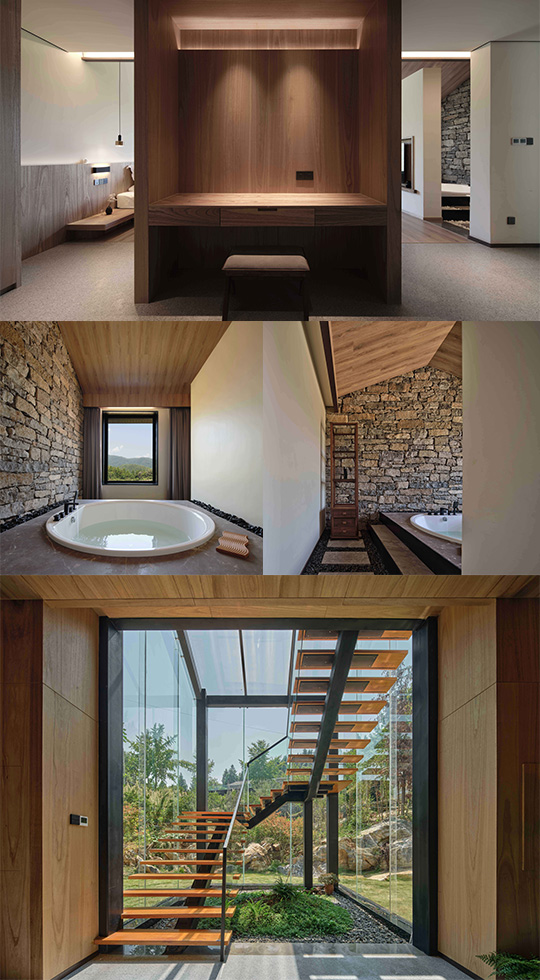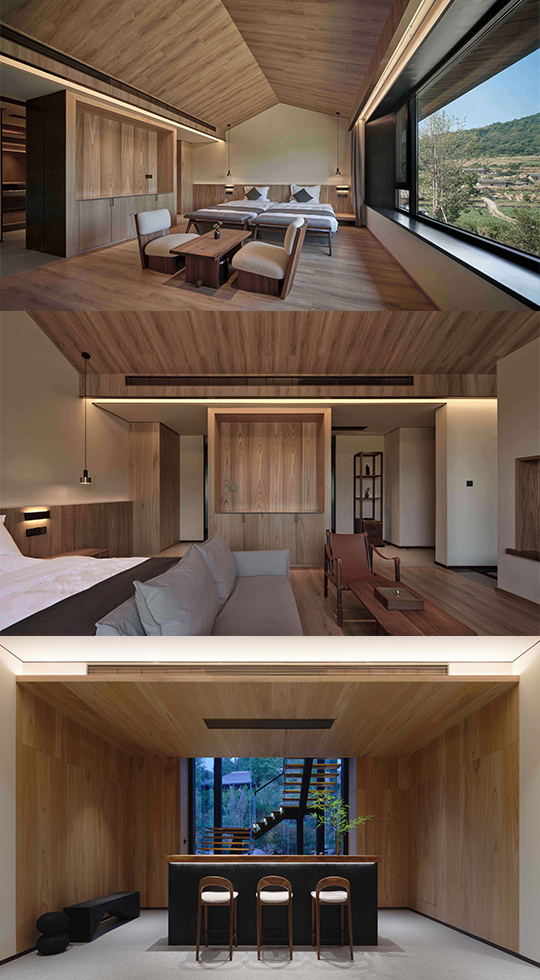 Arsitektur batu tradisional digunakan sebagai inspirasi awal proyek oleh arsitek utama Huang Zhida, yang mengadopsi pendekatan baru terhadapnya. Rumah baru seluas 700 meter persegi dimaksudkan untuk mewakili kesinambungan dan berlalunya waktu sambil mempertahankan karakter unik dari desa bersejarah tersebut. Masuklah ke dalam dan temukan kombinasi interior yang unik, dibuat oleh pengrajin lokal dengan beragam keahlian, dan terpukaulah dengan pemandangan menakjubkan area Three Gorges di sepanjang Sungai Yangtze.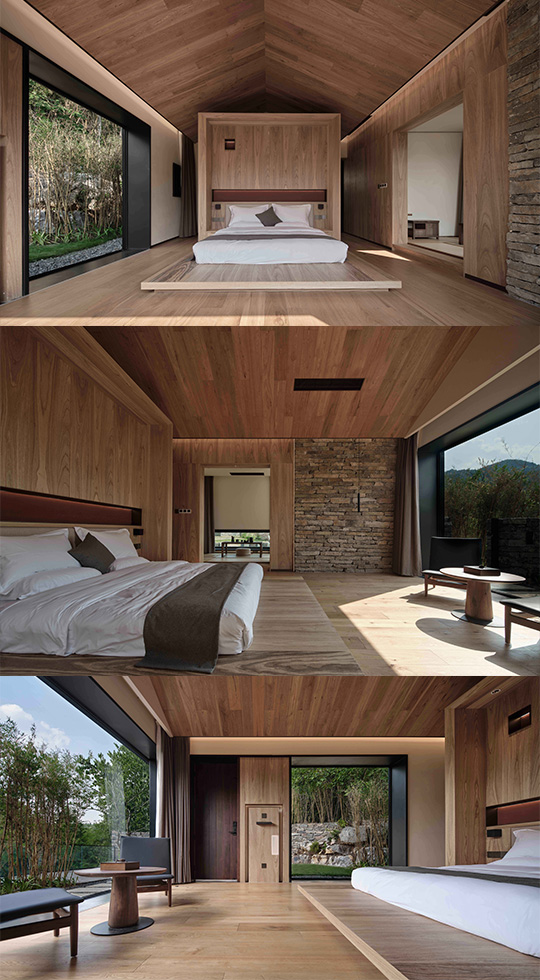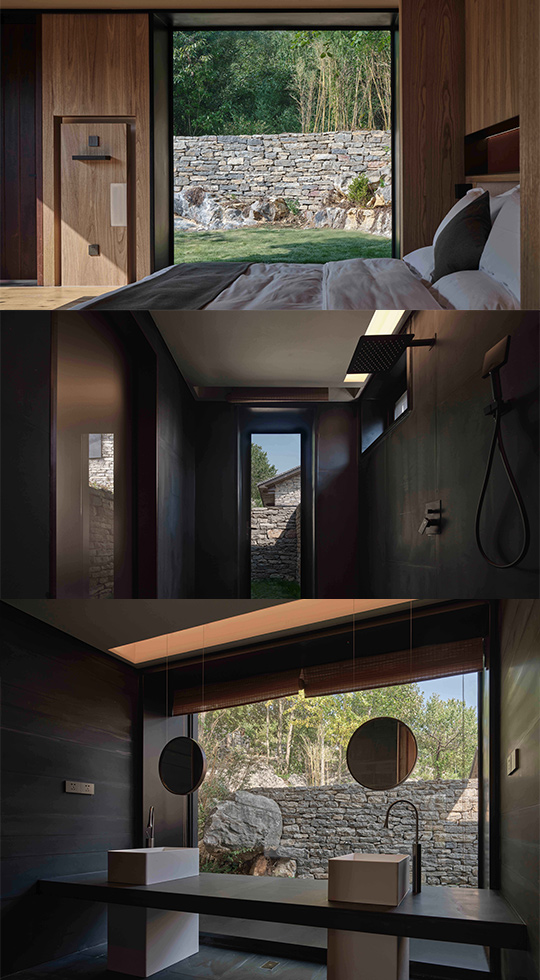 Selama proses desain untuk proyek Nanchawan Stone House, para arsitek memulai dengan premis yang berbeda bahwa "pedesaan lebih diutamakan daripada desain (countryside takes precedence over design)".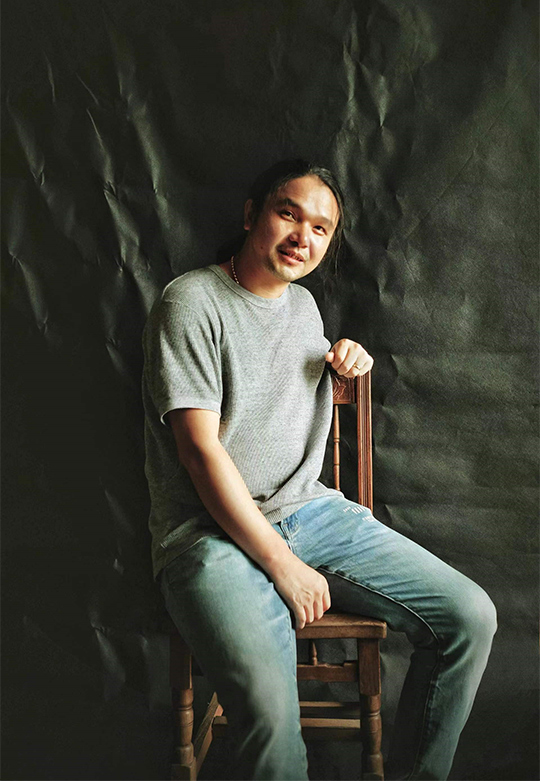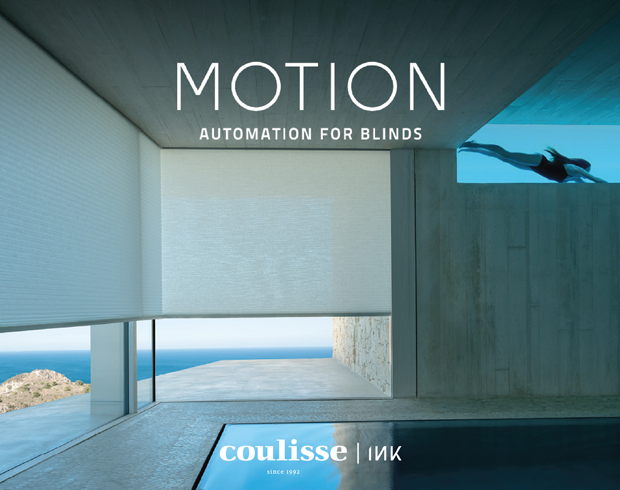 Presented by Coulisse | INK
"Country precedes design. The original village life scene and the natural texture will design back to the original only need behind, with the sense of the presence of the design approach, will be in the local rocks, vegetation, and the original house structure to retain and extend, the Second Life of stone house architecture. All along, I always adhere to the life-first, eco-first design concept to guide the design practice, so I first consider how to retain the original rural texture and extend it. Based on this condition, through the construction and operation of the project, while raising people's income, for the local culture and ecological integration to bring more inspiration."
– Huang Zhiyong, lead architect of CAALADI –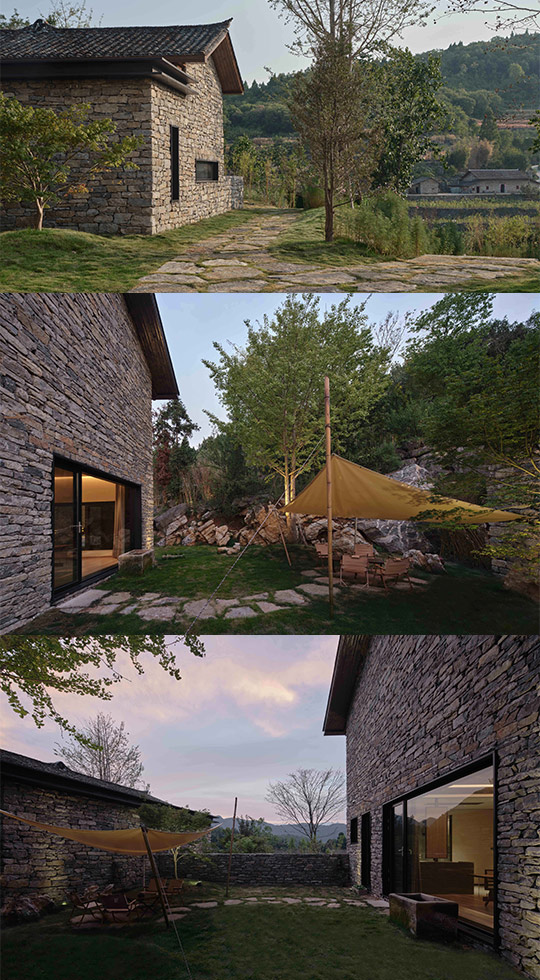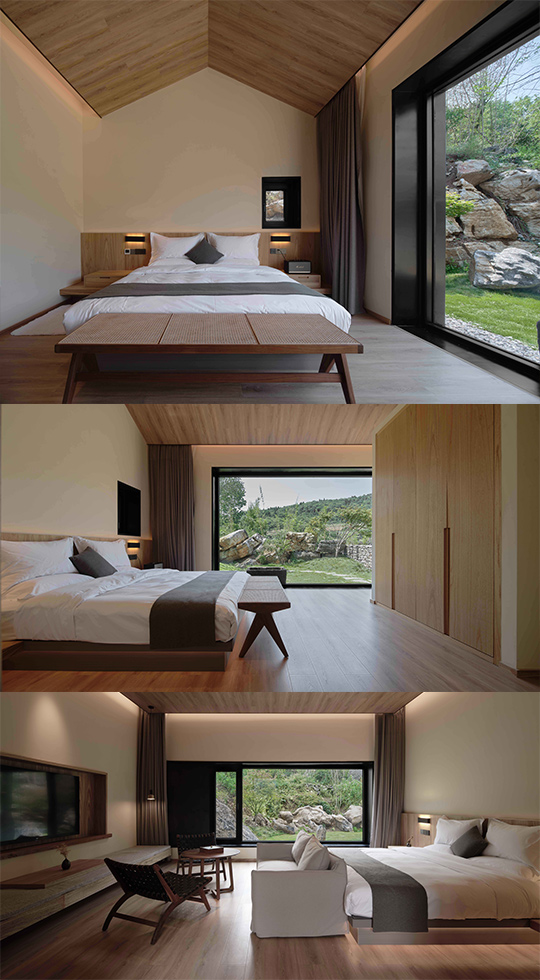 Keadaan tekstur batu gunung juga merupakan semacam tatanan alam yang tidak teratur. Penataan bangunan dan bukaan jendela sesuai dengan itu, yang membuat ruang dalam ruangan memiliki kesan alami yang unik. Ruang interior sejauh mungkin dekorasi, penggunaan batu dalam membangun ruang dalam ruangan, dan melalui kayu, baja, dan batu untuk kombinasi yang tepat, sehingga tekstur alami dalam kelanjutan dalam ruangan.

Penahanan dinding rumah batu asli, karena bangunan tua yang rusak dan stabilitas struktur asli yang buruk, perlu menyadari kenyamanan penanaman dan penggunaan fungsi modern berdasarkan mempertahankan karakteristik konstruksi di atas tanah. Oleh karena itu, berdasarkan rumah batu asli, melalui sambungan material modern seperti baja, kaca, dan sebagainya, pelestarian budaya dan penggunaan fungsi menjadi satu kesatuan. (DB)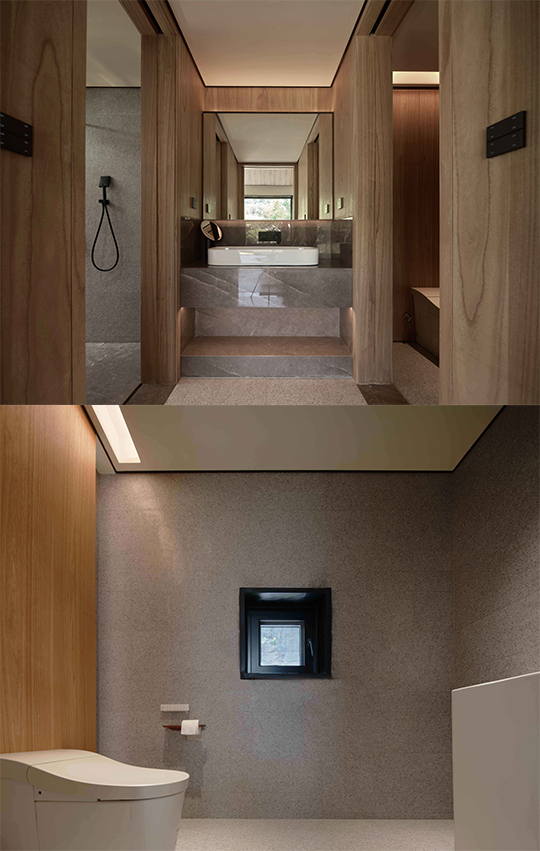 Pegunungan dan alam sekitarnya untuk Nanchawan Stone House itu sendiri adalah semacam toleransi. Dalam lingkungan alami dan buatan ini, mencari tekstur desa dan kelanjutan urat pertumbuhan, untuk mengeksplorasi koeksistensi harmonis antara manusia dan alam.
Nama Proyek: Nanchawan Stone House
Lokasi: Nanchawan, Yiling Township, Yichang City, Hubei Province
Tipe Proyek: homestay
Area Bangunan: 700 meter persegi
Tahun Selesai: 2021
Lingkup Desain: arsitektur/interior/dekorasi
Perusahaan Desain: The Design Institute of Landscape&Architecture, China Academy of Art Co., Ltd.
Kepala Desainer: Huang Zhiyong
Tim Desain Arsitektur: Huang Zhiyong, Huang Xiaofeng
Tim Desain Interior: Huang Xiaofeng, Mo Yunxia, He Weibo
Desain Peralatan: Zhang Yonggang
Pemilik: Yichang Duxin Stonehouse Tourism Development Co. LTD