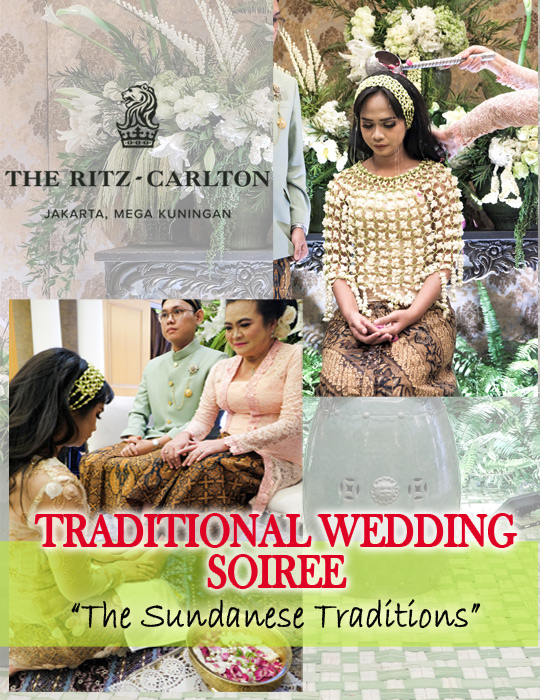 The Ritz-Carlton Jakarta, Mega Kuningan Presents Traditional Wedding Soiree "The Sundanese Traditions"
Published by Sugar & Cream, Wednesday 26 September 2018
Text by Dira Rohmatun, Images courtesy of The Ritz-Carlton Jakarta, Mega Kuningan
Dream Traditional Wedding
Setelah sukses mengusung tema adat Jawa Tengah pada acara "Traditional Wedding Soiree" yang pertama, kali ini The Ritz-Carlton Jakarta, Mega Kuningan, berkolaborasi dengan Bunga Wedding Organizer menampilkan seri adat pra-pernikahan tradisional Sunda yang digelar pada 16 September 2018 lalu di Presidential Suite The Ritz-Carlton Jakarta, Mega Kuningan. Seluruh tamu yang hadir dimanjakan dengan tampilan kamar Presidential Suite yang disulap layaknya tempat pernikahan khas Sunda bertemakan 'Negeri Pasundan' dengan sentuhan warna hijau dan putih.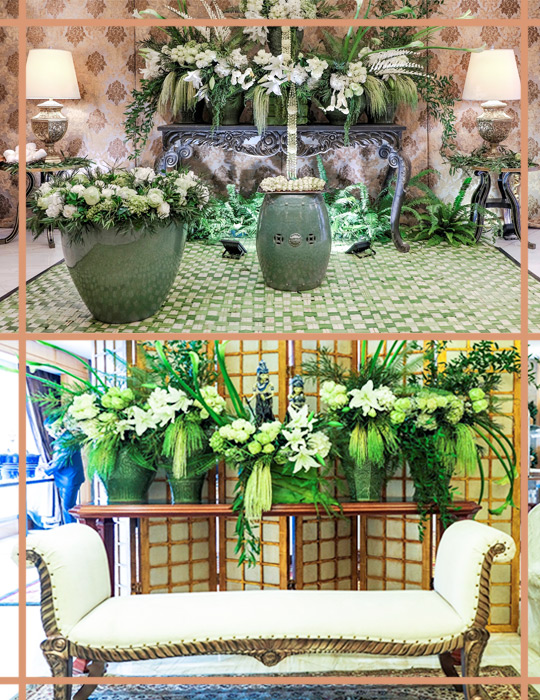 Dekorasi Siraman
Dalam Traditional Wedding Soiree, para tamu disuguhkan dengan simulasi upacara tradisi Sunda yang biasanya dilakukan sebelum pelaksanaan pernikahan yaitu upacara adat Ngaras dan Siraman. Kedua tradisi pra-pernikahan ini dikemas dengan apik untuk memperkenalkan budaya leluhur Sunda kepada para tamu dan para calon pengantin yang ingin mewujudkan pernikahan impiannya dalam balutan 'Negeri Pasundan' tersebut.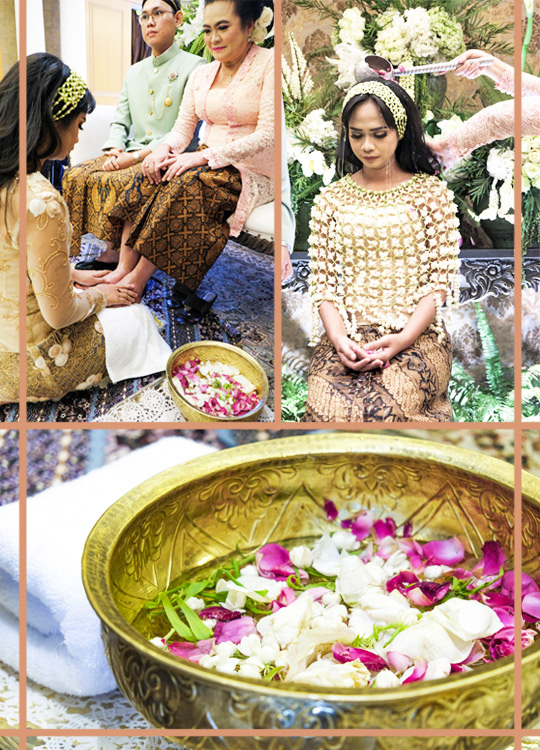 Ngaras, Siraman, dan Dekorasi Siraman
"Acara Traditional Wedding Soiree ini diharapkan dapat menawarkan sesuatu yang lain daripada yang lain dan menjadi wadah referensi bagi para pengantin yang ingin melaksanakan pernikahan, khususnya yang beradat Sunda," ujar Adeza Hamzah, Cluster Director of Marketing Communications The Ritz-Carlton Jakarta, Mega Kuningan dan JW Marriott Hotel Jakarta.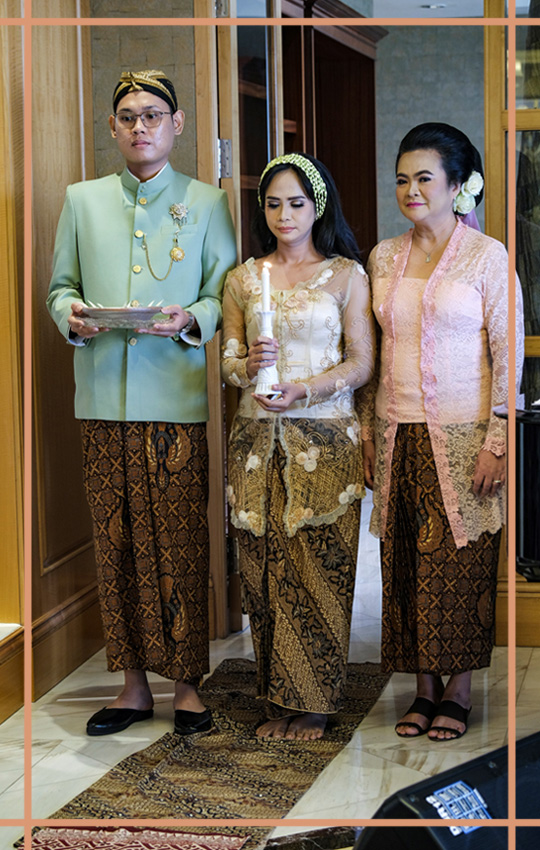 Traditional Wedding Soiree, The Ritz-Carlton Jakarta, Mega Kuningan, juga meluncurkan pilihan paket wedding bagi Anda yang ingin menggelar pernikahan dengan sentuhan adat tradisional di Presidential Suite dengan harga dimulai dari Rp. 150 juta ++. Paket yang ditawarkan ini sudah termasuk sewa kamar selama acara berlangsung, dekorasi pernikahan, acara hiburan adat, MC, tata rias, serta makanan dan minuman untuk 50 tamu undangan. Ada pula paket pernikahan lengkap terbaru "The Luxury Heritage 2018" yang ditawarkan seharga Rp. 1 miliar net. Paket pernikahan ini sudah mencakup acara resepsi pernikahan di Grand Ballroom, serta makanan dan minuman untuk kapasitas 1.000 tamu undangan dan juga acara adat di Presidential Suite.
Tertarik untuk mendapatkannya? Tak perlu khawatir, karena akan ada seri Traditional Wedding Soiree selanjutnya yang akan selalu dilaksanakan pada satu hari di akhir pekan mulai pukul 12 siang hingga selesai. Para tamu akan disuguhkan dengan berbagai pengalaman unik, seperti penampilan seni musik khas daerah tertentu selama acara berlangsung. Menariknya, Anda dapat mencicipi hidangan khas daerah adat tersebut yang telah disediakan oleh tim kuliner The Ritz-Carlton Jakarta, Mega Kuningan.
Info lebih lanjut bisa menghubungi di nomor telepon +62 21 2551 8888