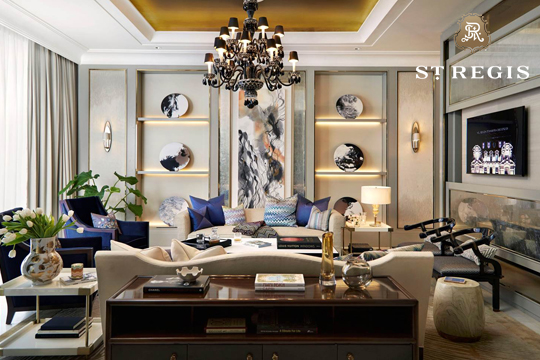 The Residences at St. Regis Jakarta Wins Two Prestigious Awards
Published by Sugar & Cream, Thursday 08 November 2018
Text by Auliya Putri, Images Courtesy of St. Regis Jakarta
The Best Luxury Condo in Jakarta
A very big applause for St. Regis Jakarta! Melalui The Residences at St. Regis yang walaupun masih dalam tahap pembangunan, namun properti berkelas mewah ini telah mengantongi dua penghargaan bergengsi di tahun 2018 : Best Luxury Condo Development (Development Awards) dan Best Condo Development (Best of Indonesia Awards) dari PropertyGuru Indonesia Property Awards Tahunan ke-4.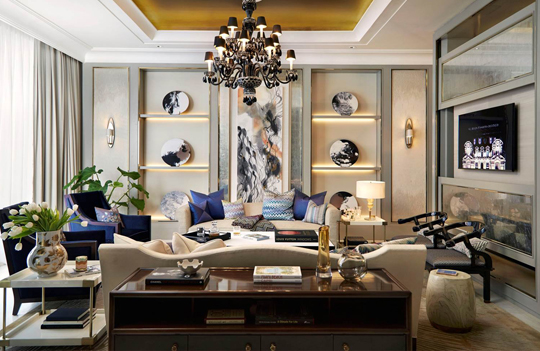 Hendra Hartono, CEO PT. Leads Property Service Indonesia,, salah satu dewan juri menjelaskan bahwa desain, konsep, dan layout yang diusung oleh properti ini menyuarakan pengalaman kemewahan dengan keanggunan khas St. Regis. Ditambah konsep hunian premium yang terletak di lokasi strategis, memiliki efisiensi yang tinggi, juga dirancang dengan nilai tata ruang yang luar biasa. Dan ditambah faktor nilai propertinya, sudah dipastikan bahwa condominium termasuk ultra-mewah demi kenyaman gaya hidup yang eksklusif.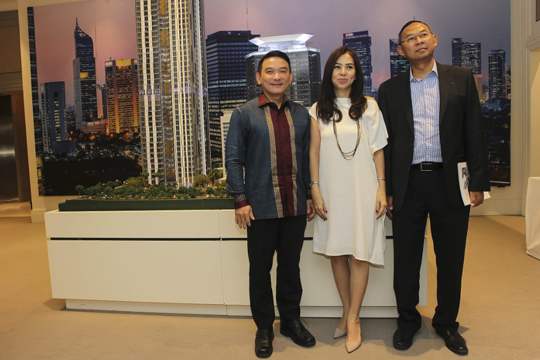 Hendra Hartono, Swanny Hendrarta & Bagus Adikusumo
"Kami merasa sangat terhormat dan berterima kasih atas kepercayaan yang diberikan oleh PropertyGuru Indonesia Awards dan panel juri untuk perolehan dua kategori bergengsi ini," ujar Swanny Hendrarta, Kepala Divisi Penjualan dan Pemasaran Rajawali Property Group.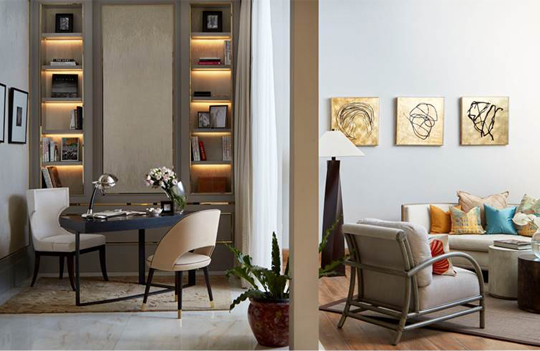 Simak cerita selengkapnya tentang St. Regis Hotel Jakarta di sini.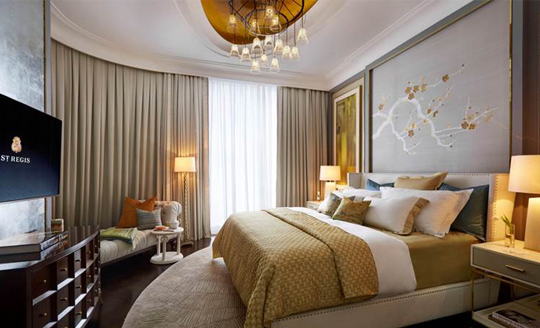 The Residences at St. Regis milik Rajawali Group adalah hunian mewah berkonsep vertikal yang dirancang khusus sebagai rumah bagi Anda yang dapat disesuaikan dengen selera Anda. Dan direncanakan selesai pada tahun 2020 mendatang. Memiliki 164 unit apartemen dalam tiga varian mulai dari 357 m2, 730 m2, dan 1251 m2, seluruhnya difasilitasi dengan furnitur maupun aksesoris berkualitas tinggi untuk memberikan sofistikasi gaya hidup yang lebih istimewa. Mengusung tema Mansion in The Sky, The Residences at St. Regis menawarkan fasilitas teratas yang eksklusif, seperti infinity pool di lantai 22 bersama dengan gym, sauna, ruang pijat, spa, salon rambut, studio yoga, ruang rapat privat dan ruang makan di lantai 23 dengan perpustakaan dan mini home theater.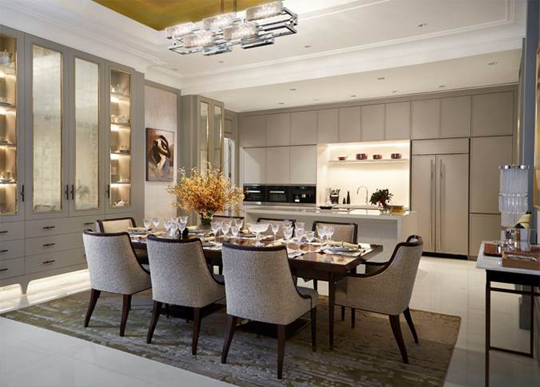 Sebuah solusi sempurna untuk Anda dalam mewarnai hidup di dalam kota metropolitan ini, bukan?