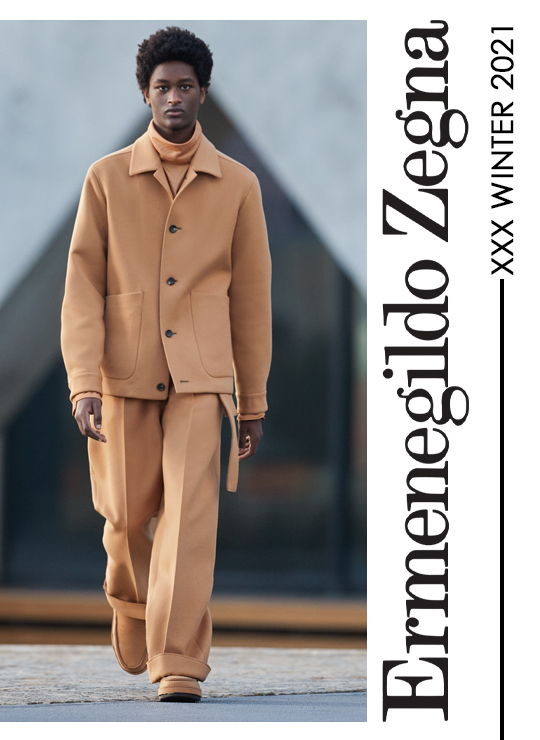 presented by

THE (RE)SET (RE)TAILORING THE MODERN MAN – ERMENEGILDO ZEGNA XXX WINTER 2021
Published by Sugar & Cream, Tuesday 26 January 2021
Text by S&C, images courtesy of Emergildo Zegna
Fluid Shapes, Hybrid Style for Outdoor & Indoor
Pandemi membuat manusia terus beradaptasi berupaya menebas batasan-batasan. Situasi ini justru menjadi momen pas bagi Alessandro Sartori, Direktur Artistik Emernegildo Zegna untuk berkontemplasi, bergerak dan berupaya melahirkan pembaruan-pembaruan.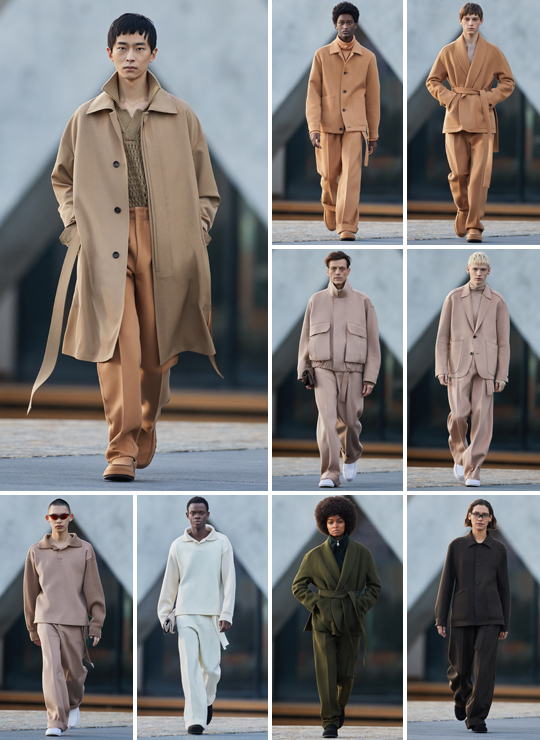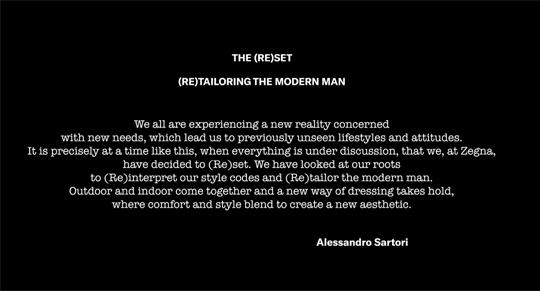 Tibalah saatnya di koleksi ini seperti diakui oleh Alessandro, kontemplasi atas situasi global ini melahirkan definisi atau kode-kode pembaruan yang turut mencerminkan pembaruan gaya dari kode-kode Zegna.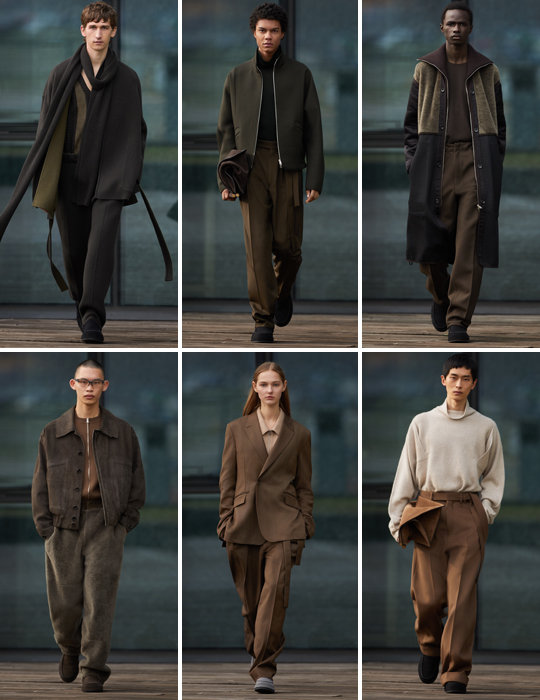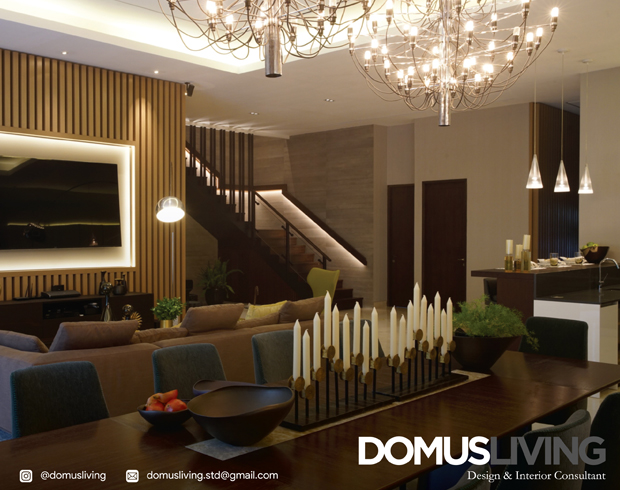 Presented by Domus Living Studio
Koleksi bertajuk 'THE (RE)SET (RE)TAILORING THE MODERN MAN' tampil mengejutkan, jauh dari kesan formalitas yang ketat. Apakah ini sebuah tanda kejenuhan dari Alessandro dengan pakem-pakem rumah mode Zegna? Atau ingin memperlihatkan 'pemberontakan' untuk melebur gaya formal dengan tidak formal, gaya urban dan gaya kantor? Koleksi ini adalah hasil interpretasi atau menata ulang sekaligus menawarkan siluet-siluet potongan modern terbaru: longgar, oversize, versatile (mampu mengakomodasi kebebasan bergerak dan gaya dalam aktivitas tunggal). Sebagian kode baru diwujudkan melalui generasi baru kain jersey, kasmir, rajutan kulit. Potongan koleksi terbaru terlihat lentur dalam volume yang santai dengan warna-warna mulai dari Alpine star white, Autumn foliage beige, Felce green, smoky grey, dense black, forest mud hingga accents of orange.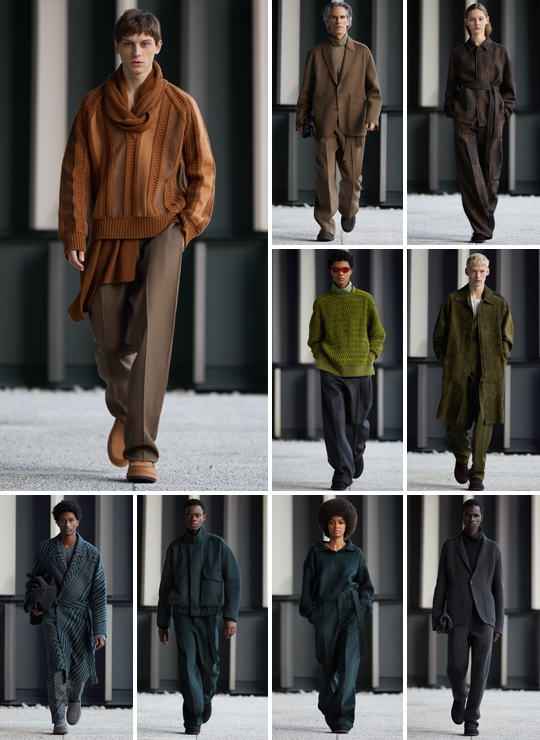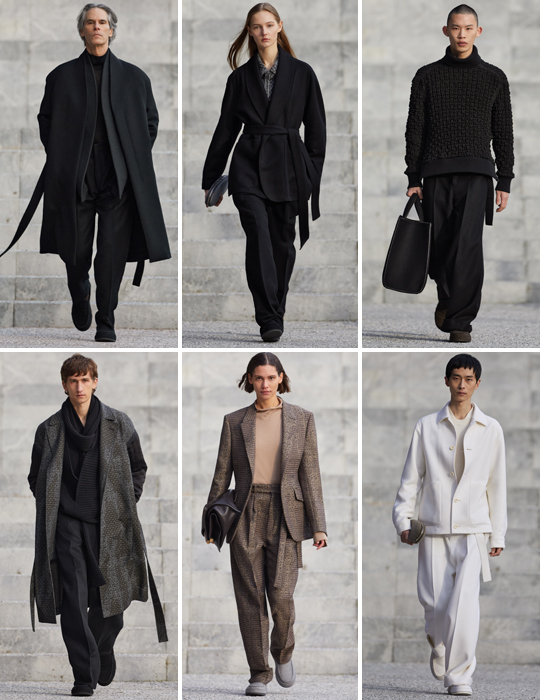 Koleksi ditampilkan dalam bentuk film. Mengambil tempat bagian dari sebuah gedung mengungkapkan narasi visual kenyataan suasana kota metropolitan. Hanya saja para model berjalan terbungkus dengan koleksi terbaru Zegna yang jauh lebih mencair dengan kejutan segar dari garis siluet Alessandro teranyar. Membuat pemakainya berkesan lebih santai dan bebas.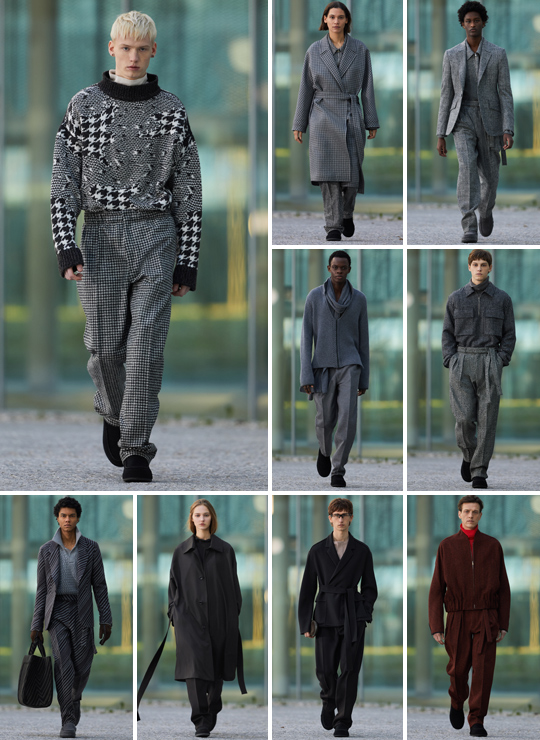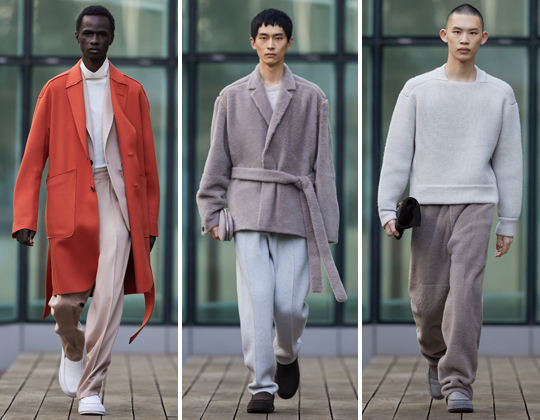 "Life follows fiction as fiction follows life, in an endless (Re)Set"
"Hidup mengikuti fiksi sebagai mana fiksi mengikuti kehidupan, dalam  (Re)Set tanpa akhir"