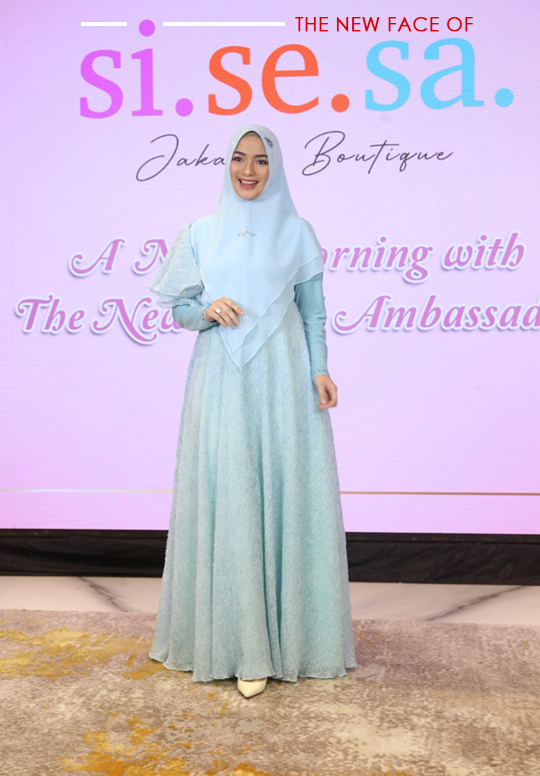 presented by
THE NEW FACE OF Si.Se.Sa
Published by Sugar & Cream, Tuesday 02 August 2022
Images courtesy of Muara Bagdja Team
New Brand Ambassador
Look stylish in a syar'i who is afraid? Don't be trapped by the stigma of wearing syar'i only for adults, tend to be mothers, but now you can look syar'i for young people! Anda pasti menemukan jawabannya di semua koleksi baju muslim dari Si.Se.Sa.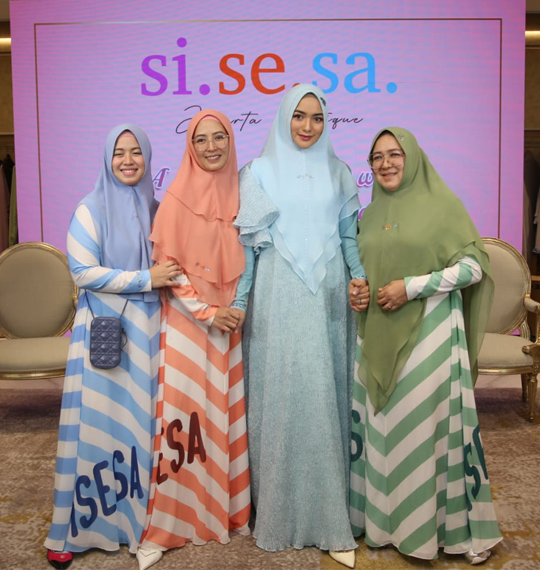 Dengan tagline Indonesia's Leading Syar'i ini, Si.Se.Sa yang didirikan oleh kakak beradik Siriz, Senaz, Sansa Pramono sejak 2011 ini menghadirkan busana syar'i yang stylish, nyaman dan modis saat dikenakan tetapi tetap sopan, trendi, namun tetap terlihat luks. Koleksi busana yang identik dengan penggunaan warna-warna pastel dan bordiran cantik, apalagi sekarang ditambah sentuhan kristal Swarovski yang elegan. Si.Se.Sa sendiri telah  co-branding partner Swarovski.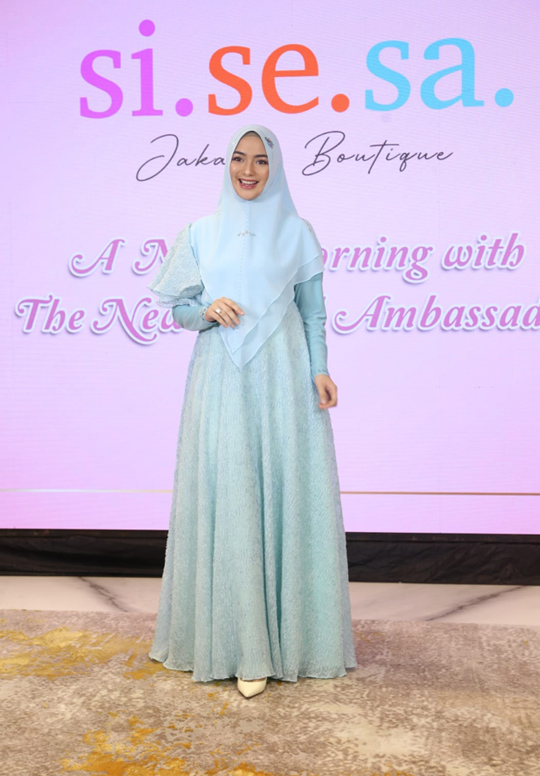 Citra Kirana
Dan pada Senin, 11 Juli 2022 lalu, di Si.Se.Sa Jakarta Boutique di Jalan Prapanca no 114-115, Kebayoran Baru, Jakarta Selatan, digelar acara yang diberi tajuk A Nice Morning with the New Brand Ambassador, menjadi saksi ketika Citra Kirana ditunjuk menjadi brand ambassador busana muslim syar'i, Si.Se.Sa pada Juni 2022 lalu.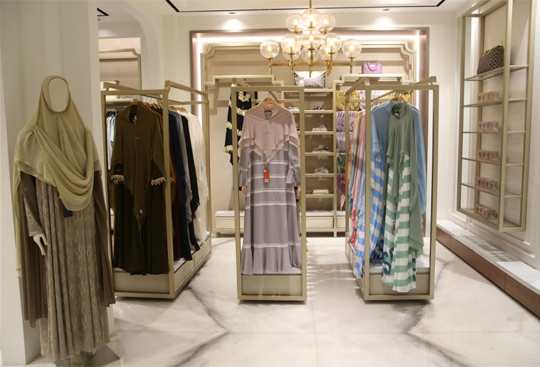 Alasan mengapa Si.Se.Sa memilih Citra Kirana yang akrab dipanggil Ciki sebagai Brand Ambassador mereka adalah karena sosok Citra yang memiliki kesamaan identitas dengan DNA Si.Se.Sa.  Si.Se.Sa langsung jatuh hati pada segala keelokan paras dan budi dari Citra Kirana. Citra sendiri menurut Si.Se.Sa memiliki satu paket keunggulan dalam membawakan image Si.Se.Sa di mata masyarakat pencinta baju muslim. Tambahan lagi ia harus mempunyai latar belakang, nama baik, cerdas, cantik, muda namun dewasa, family oriented sekaligus mandiri, berhijab dan lemah lembut.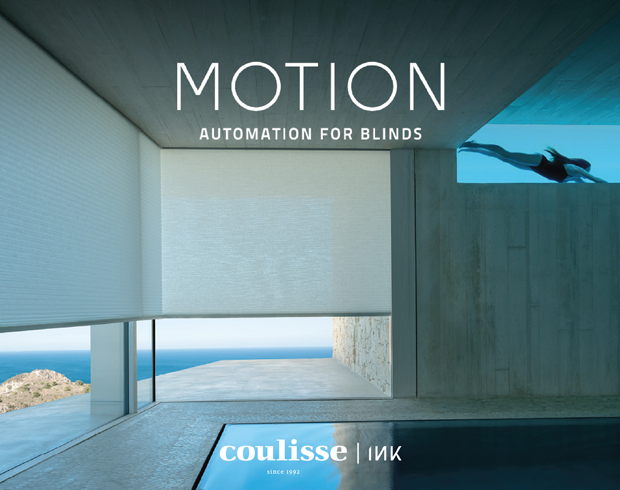 Presented by Coulisse | INK
Sebagai Brand Ambassador, setiap bulan Citra akan bertugas berkeliling menghadiri agenda road show yang diselenggarakan secara bergantian di 17 butik Si.Se.Sa di berbagai penjuru kota di Indonesia yaitu Jakarta, Surabaya, Medan, Makassar, Banjarmasin, Pekanbaru, Balikpapan, Yogyakarta, Cirebon, Palembang, Bandung, Lampung, Serang, Samarinda, Pontianak, Jambi, dan Batam.  Dengan adanya Citra yang ikut mempersembahkan koleksi-koleksi terbaru Si.Se.Sa, selain menjalin komunikasi dengan Si.Se.Sa Lovers, Si.Se.Sa ingin mengajak kaum millennial bahkan Gen Z bahwa busana syar'i  dapat dikenakan di segala aktivitas dengan penuh gaya.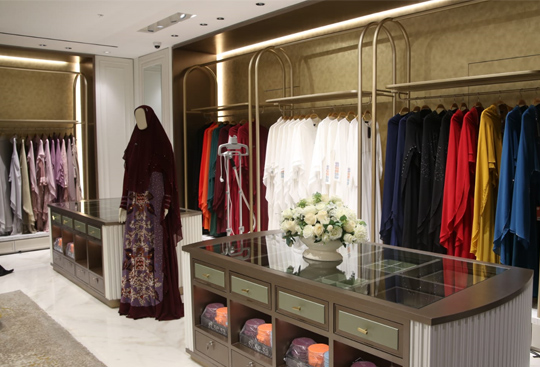 Bersamaan dengan pengenalan Citra sebagai Brand Ambassador dari Si.Se.Sa, label fashion syar'i ini juga memperkenalkan gedung terbaru yang dinamakan Si.Se.Sa Jakarta Boutique.  Si.Se.Sa Jakarta Boutique memiliki empat lantai yang tiap lantainya dipergunakan untuk segala macam aktivitas  Si.Se.Sa, dan diharapkan menjadi destinasi belanja one-stop-shopping, busana muslim syar'i yang elegan dan modis mulai dari baju hingga aksesori.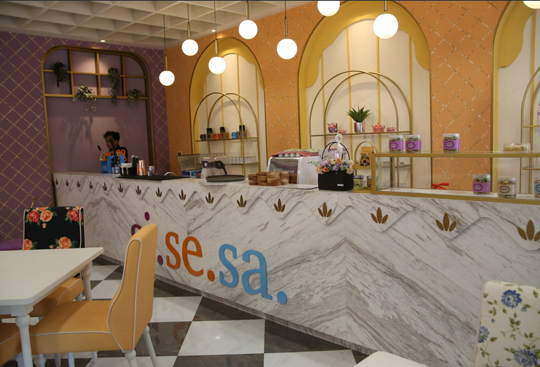 Selain itu, di seberang butik terdapat Café Si.Se.Sa tempat pengunjung melepas kepenatan setelah berbelanja untuk menikmati aneka pilihan kopi, teh, atau mocktail ditemani penganan yang memanjakan hati dan serta lezat.  So, let's go shopping! (DB)