Our Best Picks from the 55th of Salone del Mobile, April 2016
From the most prestigious exhibition, Milan's high-end design extravaganza last April 2016 : Salone del Mobile, we have selected few products that may represent the new beauty. What is the new beauty as we often ask ourselves? Our interpretation of beauty may not be the same, nonetheless anything that transcends our emotion and our imagination perhaps is beauty. The new beauty that we have carefully selected is based on boldness, excitements, new form, unexpected and most importantly is open to the next level design opportunity.
Here is the list of out best picks in no particular order :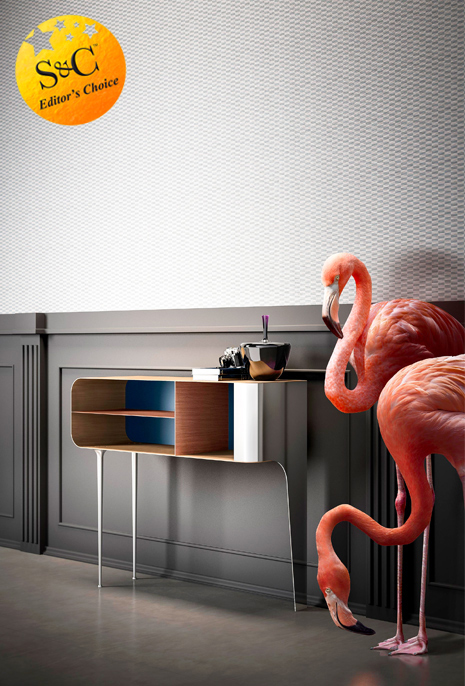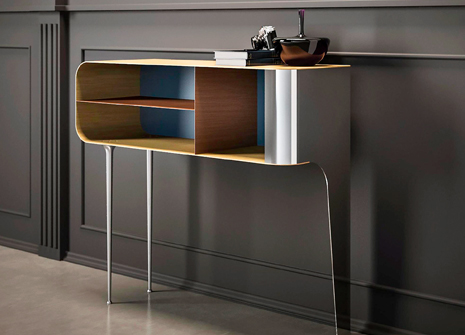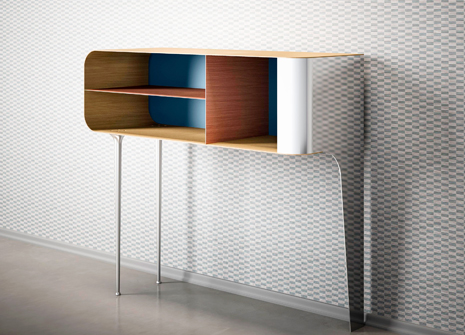 Brand : Descatelli
Products : Console
Title : Solometallo
Designer : Nikita Bettoni
Review : is metal the new amazing material for a console? Descatelli is one of the companies that focuses on bringing or exposing the purest state of metal (copper, iron, brass and stainless steel) to the fullest expression for interior purposes. The unique three-leg console appears to be light, stream line, calm, very chic and the same time very functional
Bonus : The metal console may illuminate with sparkling light.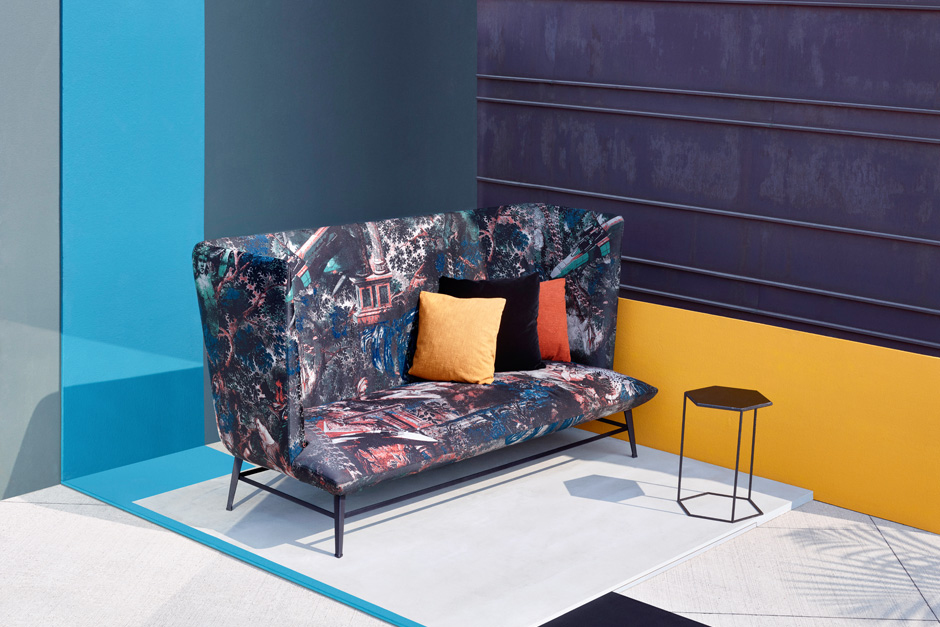 Brand : Diesel for Moroso
Product : Sofa
Title : Gimme Shelter Sofa
Review :  The high back sofa provides intimacy and privacy. The simplicity of the shape is appealing. Combine with the recommended fabrics such as "taste of an old tapestry from victorian era or in it's funny reinterpratations of the 70's. to clash unexpected elements and colors with the aestethic of this old fabric: vintage military airplanes, old three eyed statues, double tailed leopards, green philodendron leaves,  chains and skulls, a phoenix and an oracle all mixed up in a poetically woven jacquard  to compose this contemporary fabric with a vintage aestethic, we are stunned by the aesthetic results.
Bonus : Flame retardant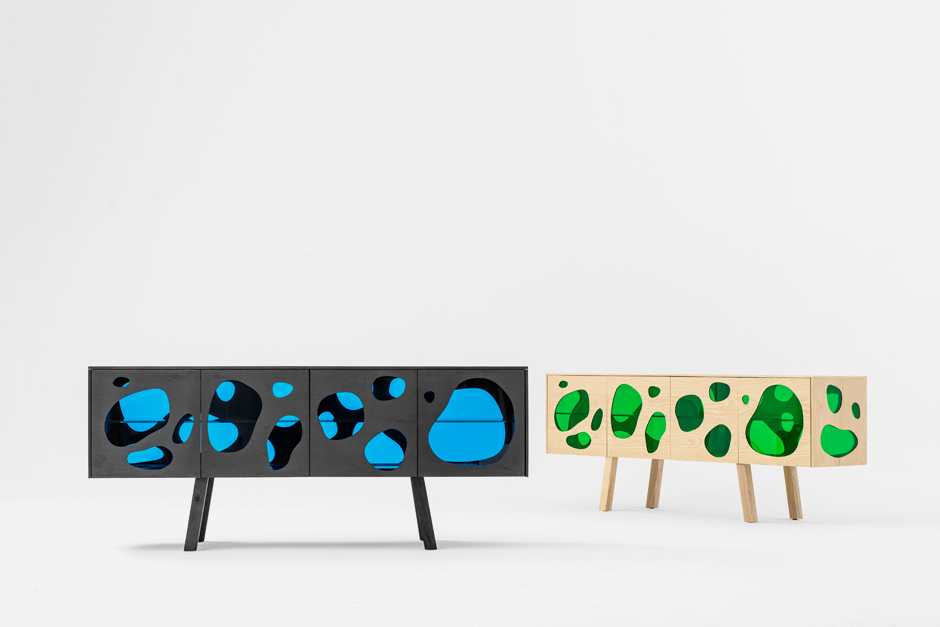 Brand : BD Barcelona Design
Products : Cabinet
Title : Aquario Cabinet
Designer : Campana Brothers
Review :  Have Campana Brothers ever failed us from amusing their design? Rarely. This Aquario Cabinet is unusual, aesthetically functional, experimental beauty and considered as design meets art. Hybrid between wood and colored glass is an interesting idea.
Bonus : You can see some of  your favorite objects inside the cabinet and the glass allows light through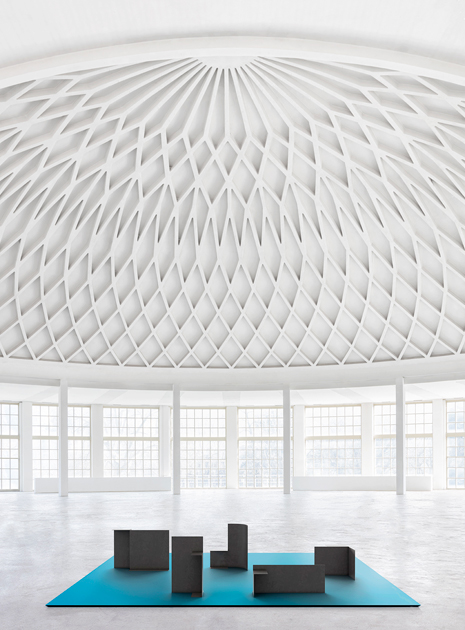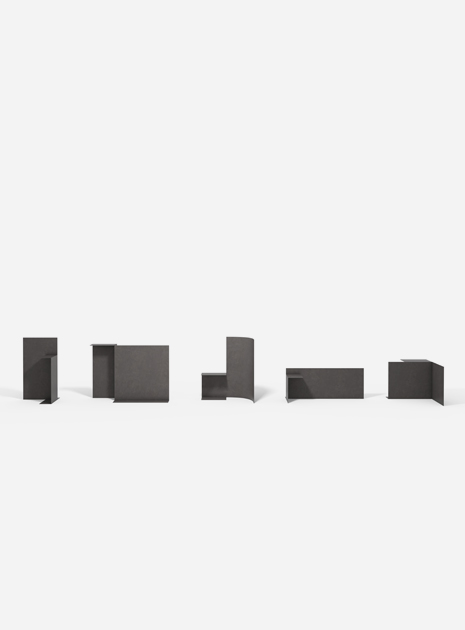 Brand : Cassina
Products :  The sculptural objects that are freely interpreted by their user: to define a space, to functionally support objects or simply to create surfaces.
Title : Props
Designer : Konstantin Grcic
Review : Define your needs, define your space and have fun with the new five striking scultures. They can be your ultimate side table, your coffee table or anything you wish for. An evolution idea for the next design.
Bonus : Indoor/outdoor.  A 5mm-thin metal folded with a specialized folding technique.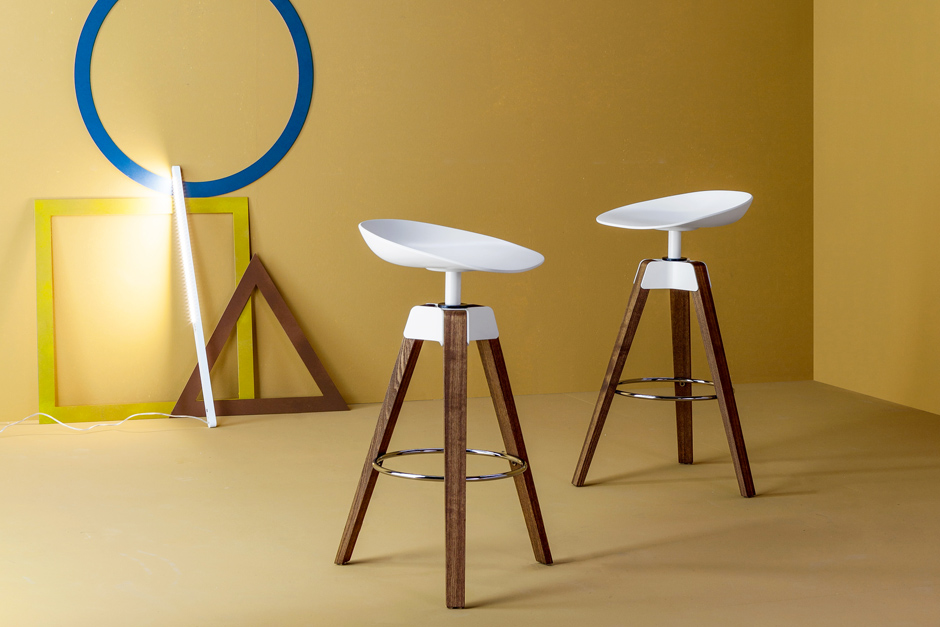 Brand : Bonaldo
Products : Stool
Title : Plumage Stool
Designer : Dondoli & Pocci
Review : Sleek and slender shape is suitable and adaptable for both home and commercial. Combination of ash wood, metal and polypropylene seat are available in different finishes and colours
Bonus : Light but sturdy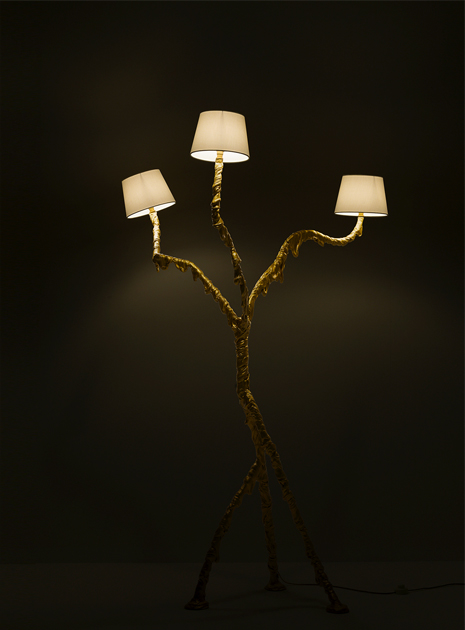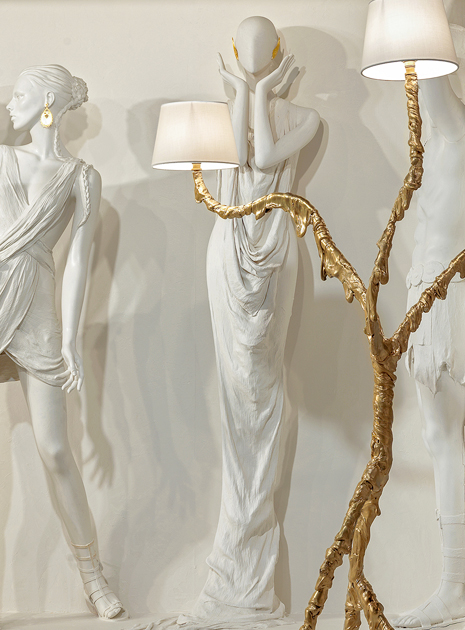 Brand : Edra
Product : Lighting – Floor Lamp
Title : Ines
Designer : Jacopo Foggini
Review : A sculptural lighting inspired by  Giacometti and Tim Burton, via Salvador Dalì. An artistic lamp has a function as a unique sculpture
Bonus : Coated with pure gold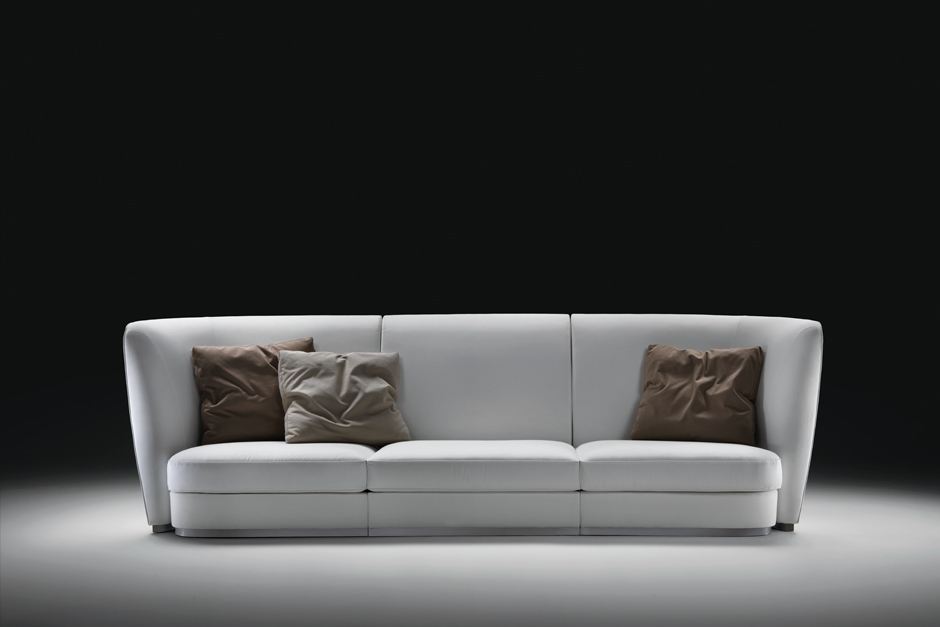 Brand : Flexform Mood
Products : Sofa
Title : Altea
Designer : Roberto Lazzeroni
Review : Elegant in shape and proportion. The oversized sofa with a high back gives an impression of dramatic, theatrical as well as ultra comfort.
Bonus :  An oversized sofa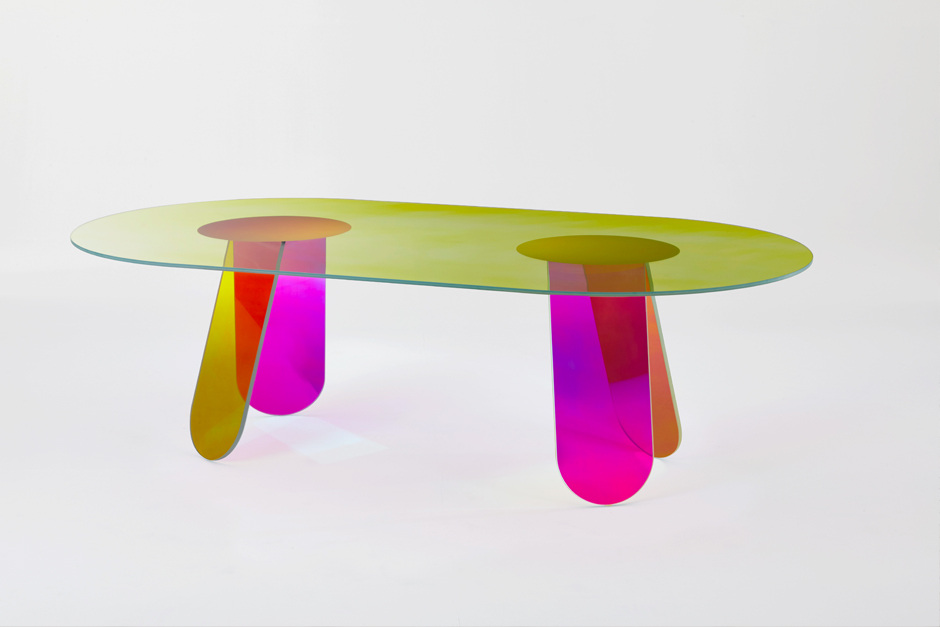 Brand : Glas Italia
Products : Dining Table
Title : Shimmer
Designer : Patricia Urquoila
Review : The multichromatic glass table produces different nuances based on the angle of  the light source. Colorful, playful, delicate but sturdy and aesthetically appealing.
Bonus : Available  in opaque or transparent glass, or transparent glass with a special micro dot decoration.  Other series to match by the designer : console, low table and mirror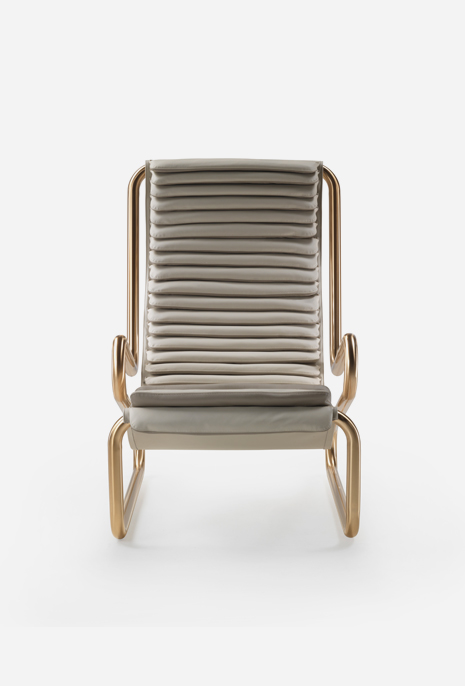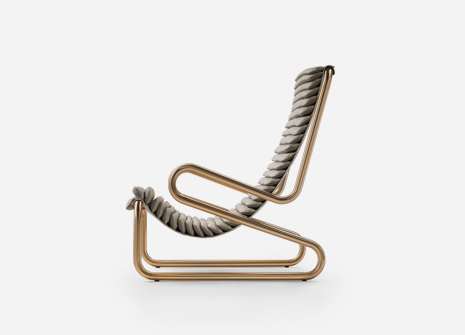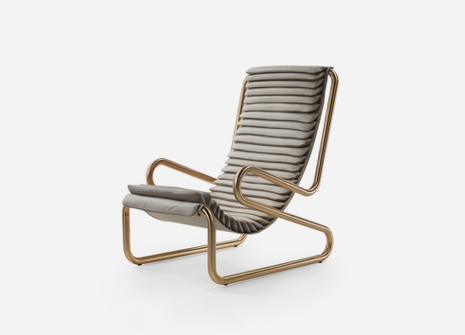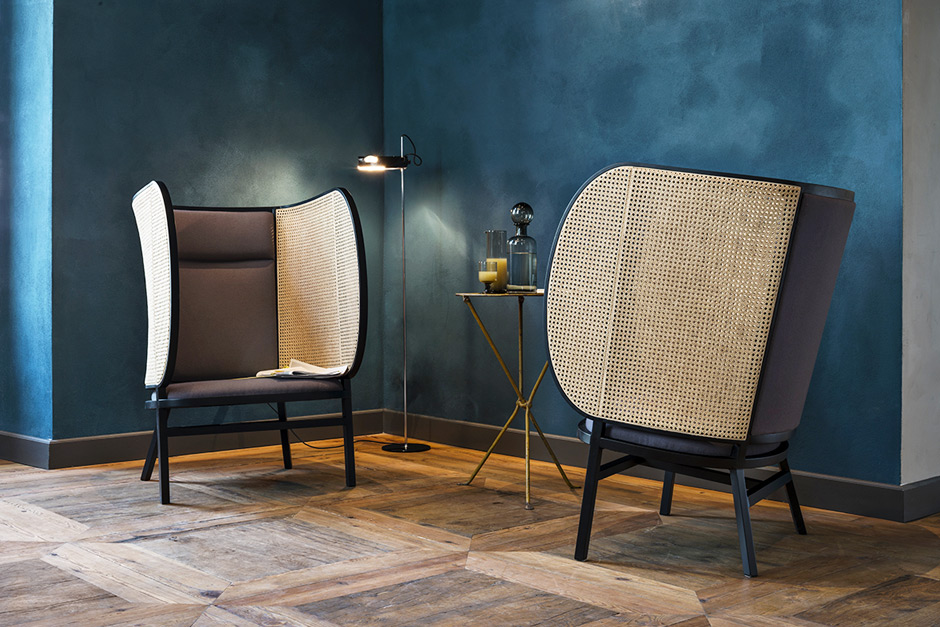 Brand : Wiener GTV Design
Products : Lounge Chair
Title : Hide Out
Designer : Front Design
Review : Stylish and intimate. This chair has redefined the visual grammar of  a modern chair with combination of woven rattan and steam-bent wooden rods.
Bonus : An historical company that dedicates its design in the solid bent wood techniques founded by the legendary Michael Thonet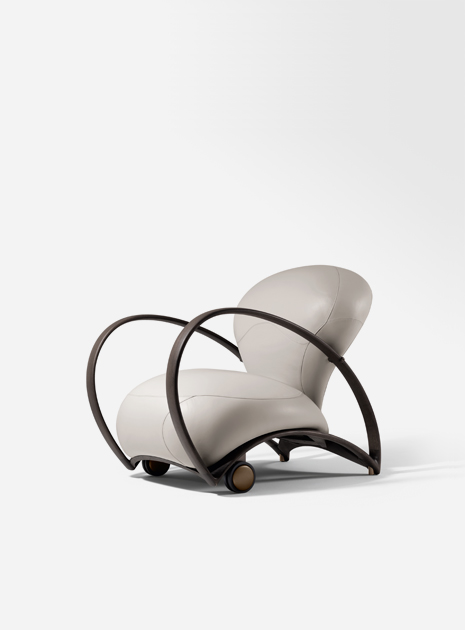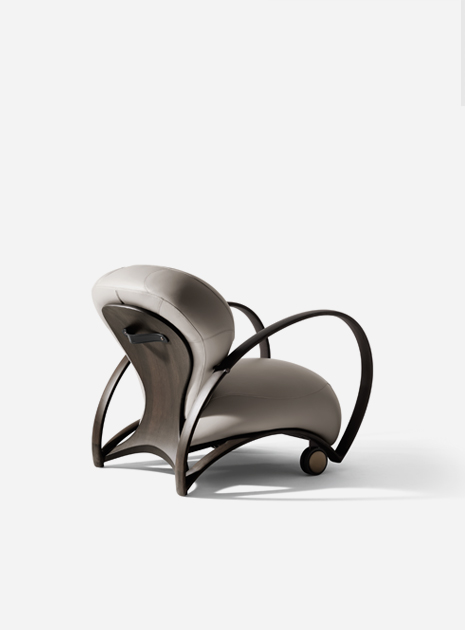 Brand : Giorgetti
Products : Armchair
Title : Branca
Designer : Alessio De Francesco
Review : The futuristic look is shaped by the warmness of a solid semi circular ash wood. The extraordinary shape of this particular armchair could become the centerpiece of anyroom.
Bonus : Front wheels for easy moving
For further information please contact Prodotti Indonesia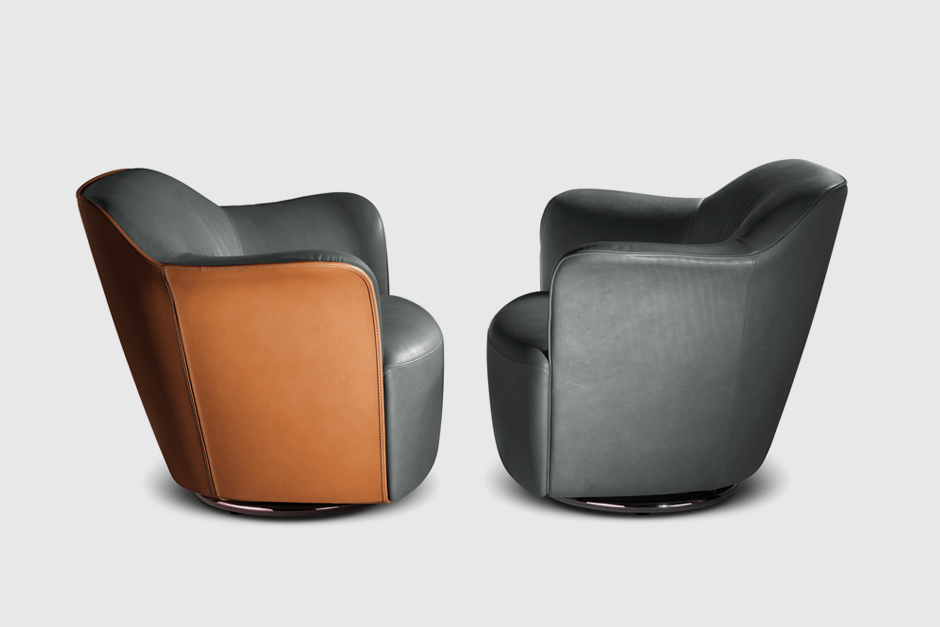 Brand : Poltrona Frau
Products : Armchair
Title : Aida
Designer : Roberto Lazzeroni
Review : The simple geometry with its calm lines combine with the high quality leather design simply offers absolute comfort for an armchair.
Bonus : Optional swivel base
For further information please contact Ambiente Jakarta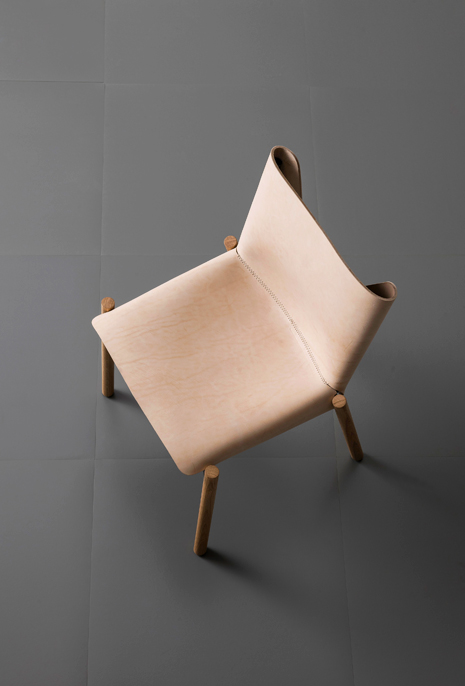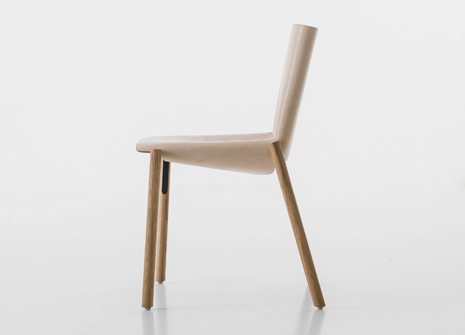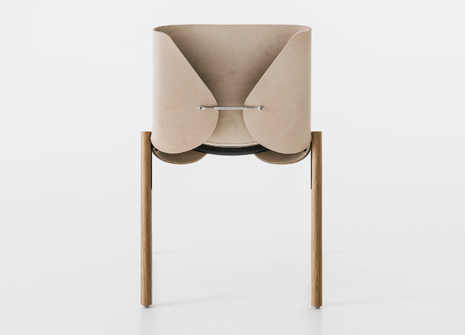 Brand : Kristalia
Products : chair
Title : 1085 Edition
Designer : Bartoli Design
Review : Besides its natural beauty, the use of processed natural hide is the ultimate challenge in this chair. The natural hide shall be able to preserve its functionality and performance over time. By respecting all its characteristic properties of natural hide and then shaped and folded to its beauty impact, the outcome is spectacular. This is where "less is more"
Bonus : Natural material that beautifies with age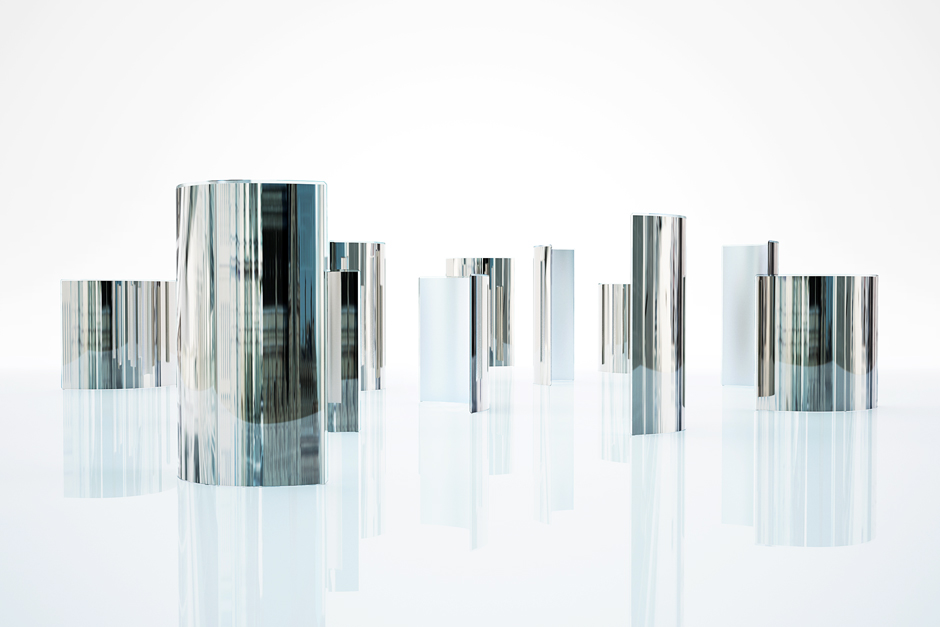 Brand : Glas Italia
Products : Wall Partition
Title : Prims
Designer : Tokujin Yoshioka
Review : Have you ever thought that a partition panel would be made of faceted high-transparancy glass with a curve shape? You would enjoy the mirage effect due to playfulness of the light reflections on the surface.
Bonus : Available in two different sizes. You could compose two different sizes to create a stunning partition.
For further information please contact Laflo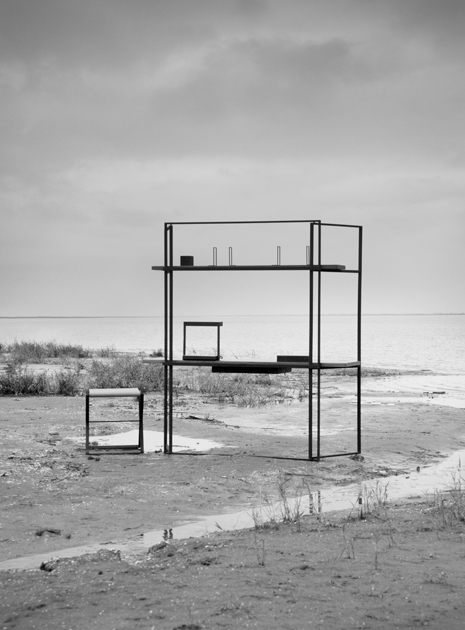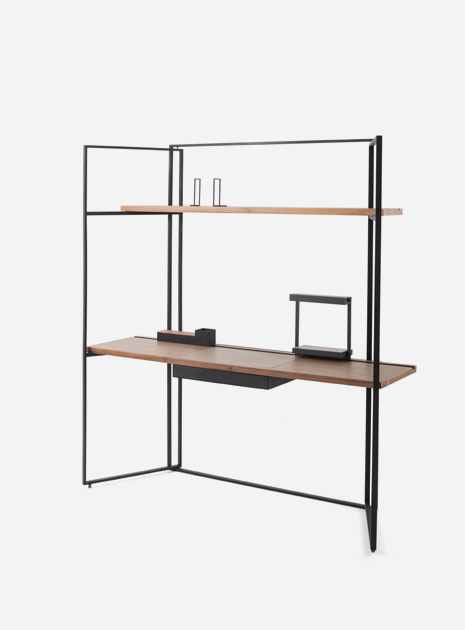 Brand : Stellar Works
Products : Desk
Title : James Desk
Designer : George Yabu and Glenn Pushelberg
Review : The desk appears as if it floats in the air. The uniqueness of the steel frame design to compliment the desk is stunning.
Bonus : light