Menata ulang interior rumah lebih dari sekadar upaya perbaikan, namun sepatutnya menginjeksikan nyawa baru. Desainer interior Severiano, pendiri Domus Living Studio, menempuh pendekatan ini untuk proyek interior sebuah rumah di Permata Hijau.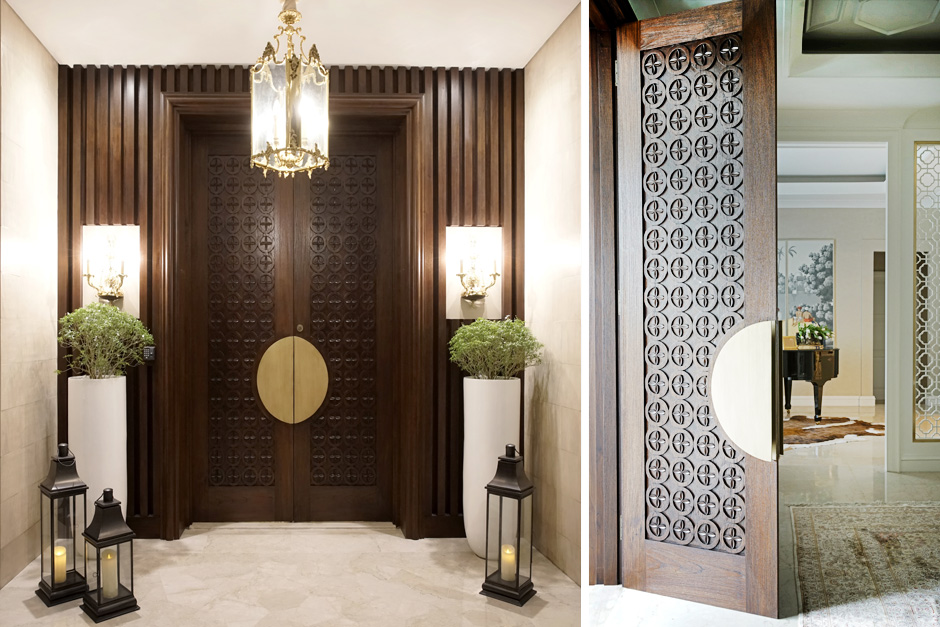 Main Entrance to the House
Penggarapan interior rumah ini mulai dilakukan Severiano saat proses renovasi rumah sudah berlangsung setengah jalan. "Secara bentuk fisik bangunan, tidak banyak berubah dari sebelumnya. Hanya pintu utama yang saya ganti, yang kini terlihat seperti pintu rumah klasik modern," ungkap Severiano. Perombakan secara total dilakukan untuk interiornya, dari yang sebelumnya bernuansa tropis modern era 90-an, kini terlahir kembali dalam wujud contemporary modern classic. Proyek di Permata Hijau ini adalah salah satu karya renovasi Severiano yang berani merubah total wajah interiornya dengan sofistikasi dan modernitas.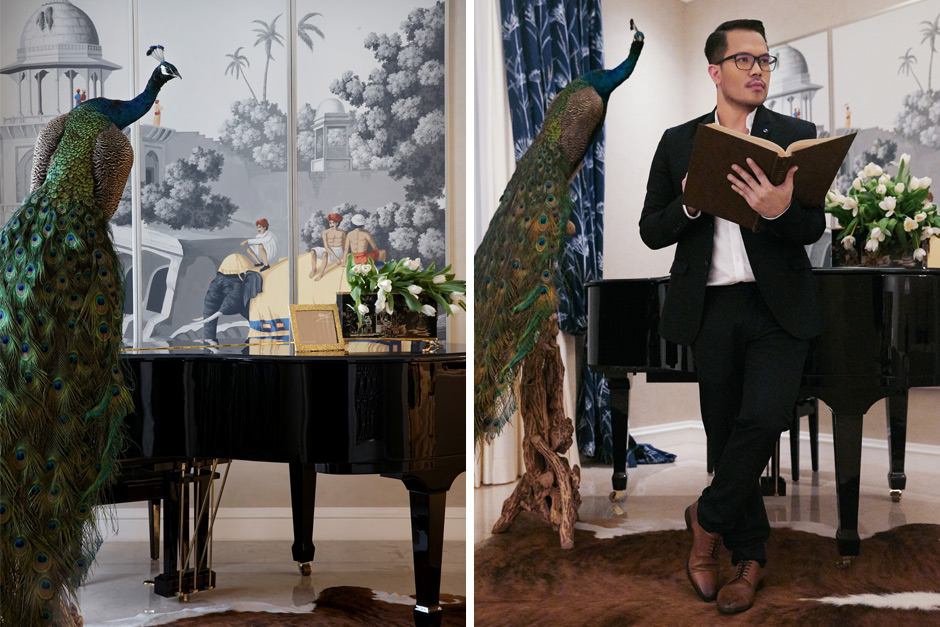 Peacock and Screen Divider by Maison Haim, Severiano, Founder of Domus Living Studio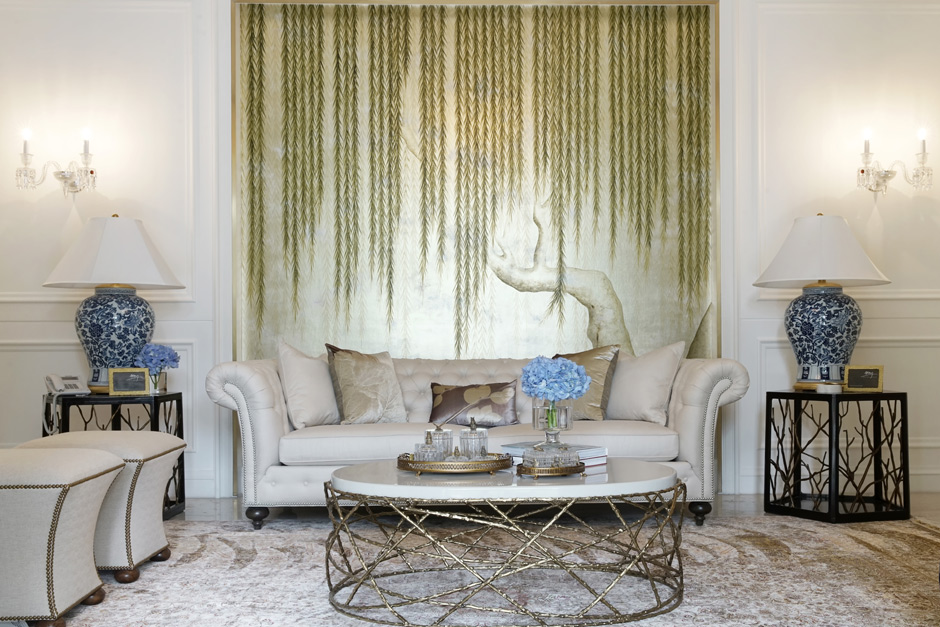 Hand-painted wallpaper from de gournay in the guest living room
"Untuk tampilannya, saya menggabungkan gaya modern American classic dengan unsur chinoiserie. Menurut saya, desain tidak selalu harus berpatokan pada satu konsep saja, namun bisa mix & match dengan ornamen-ornamen lain yang berbeda konsepnya," ujar Severiano.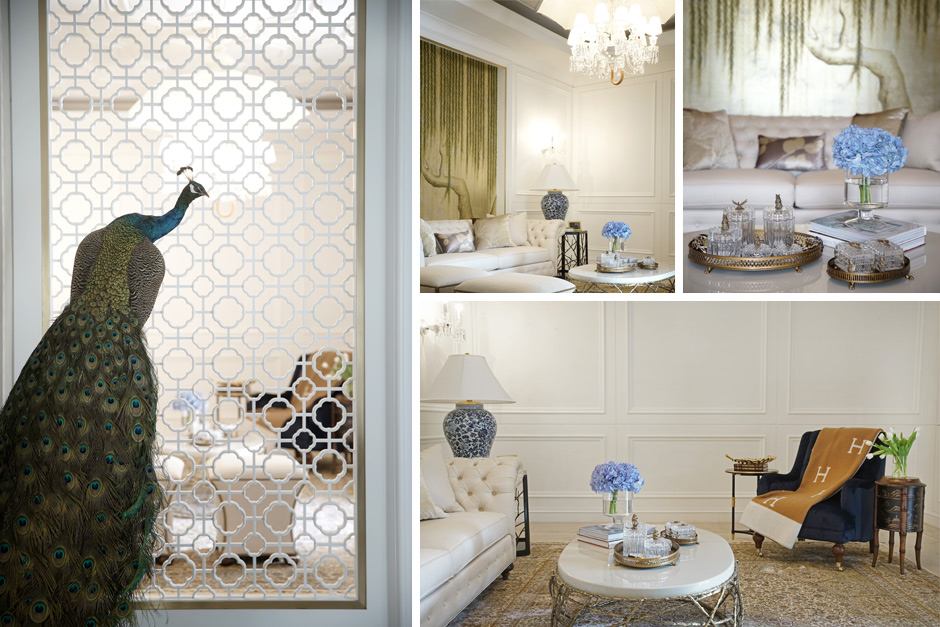 Peacock from Maison Haim, Carved Screen Wall by Interni Cipta Selaras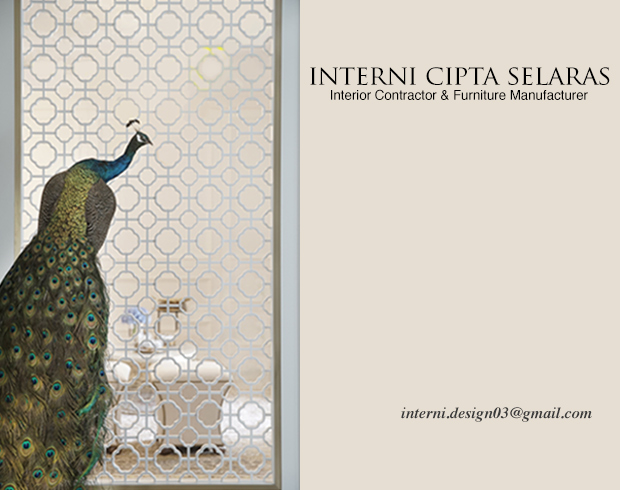 Presented by INTERNI CIPTA SELARAS (Interior Contractor & Furniture Manufacturer)
Perubahan-perubahan pada detail interior meliputi aplikasi wall treatment berupa wood panel, padded wall, luxury wallpaper (hand-painted De Gournay dan Jim Thompson), dan fabric corak mewah dari Jim Thompson. Wall paneling dari Interni Cipta Selaras diaplikasikan pada bagian koridor dan dinding berkontribusi menyelaraskan interiornya sehingga nampak mewah.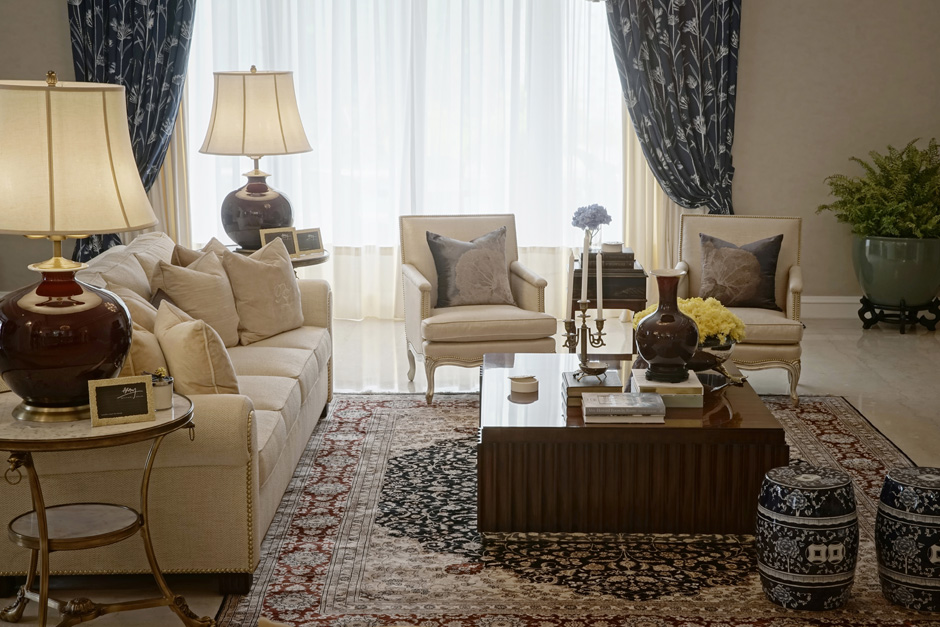 The Living Room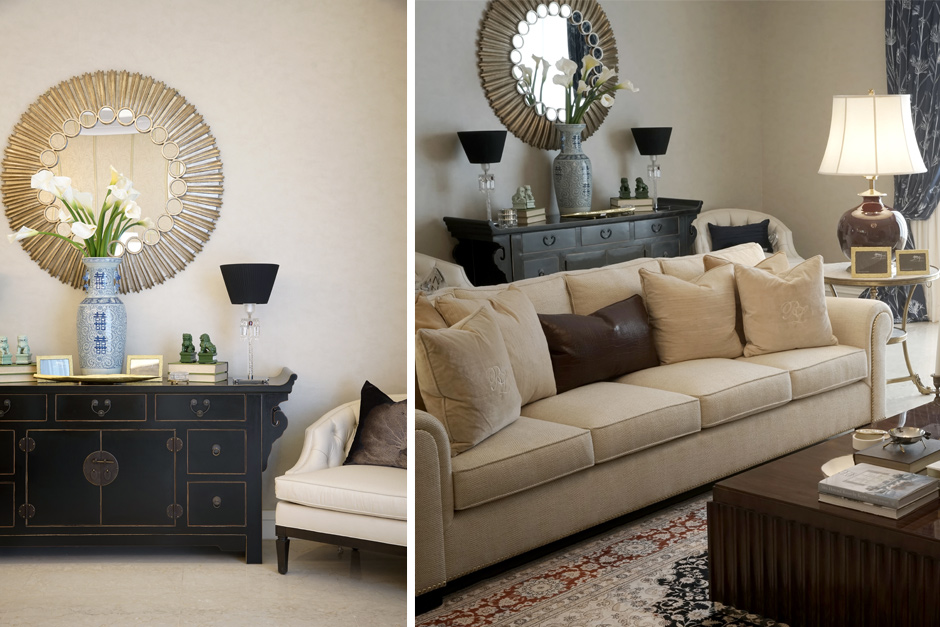 The Living Room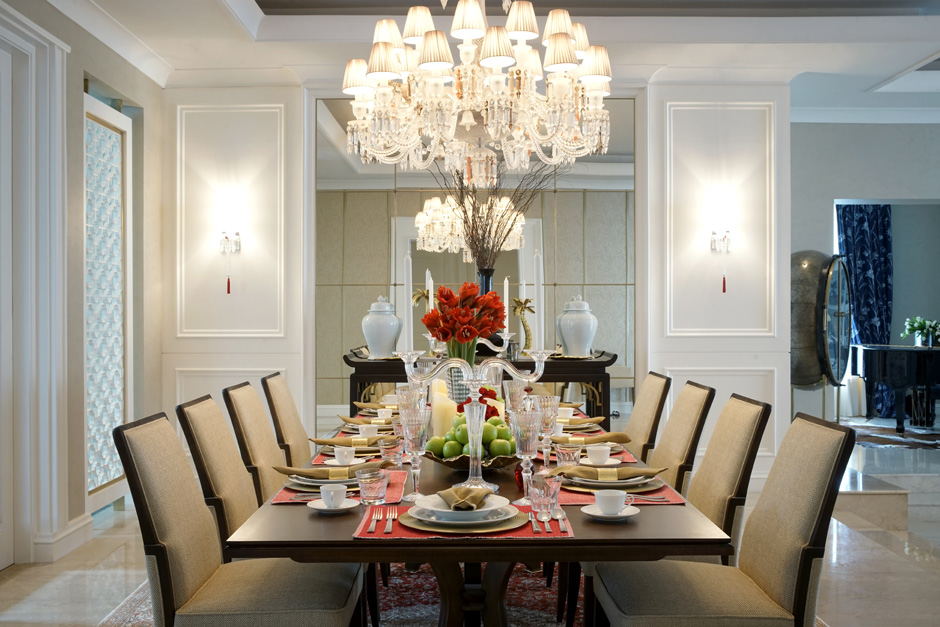 The Dining Room with a Baccarat Chandelier. Tablesetting by Severiano & Maison Haim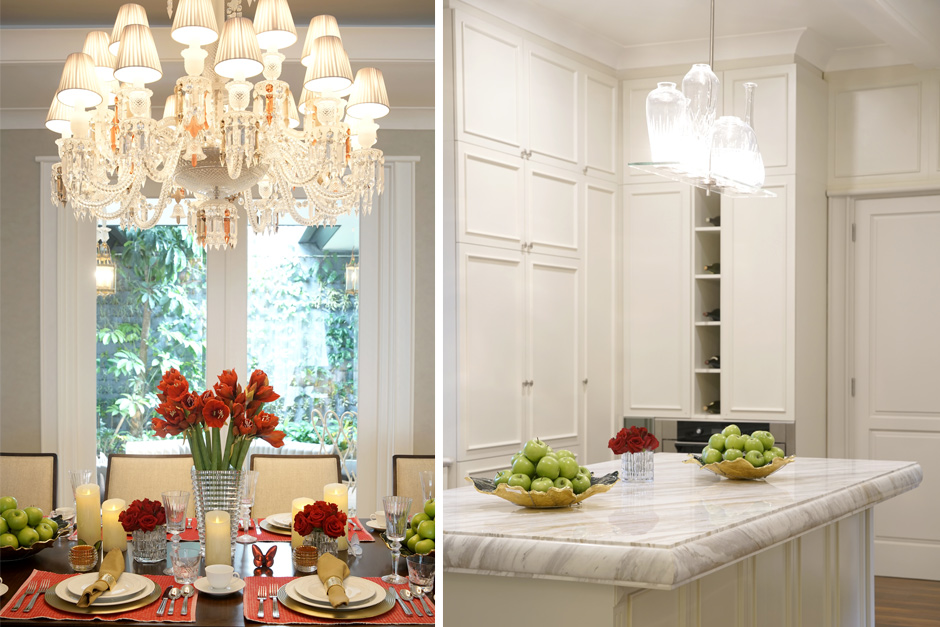 The Dining Room & The Kitchen
Memperbarui interior pada bangunan lama tentunya tidak tanpa kendala. "Treatment dinding, langit-langit, dan lantai harus lebih ekstra. Misalnya untuk dinding yang sudah tidak rata, sebelum mengaplikasikan wallpaper, padded wall, atau wood panel, saya harus cover dulu seluruh dinding interior rumah dengan GRC supaya tampilannya sesuai dengan standar rumah mewah," ungkap Severiano.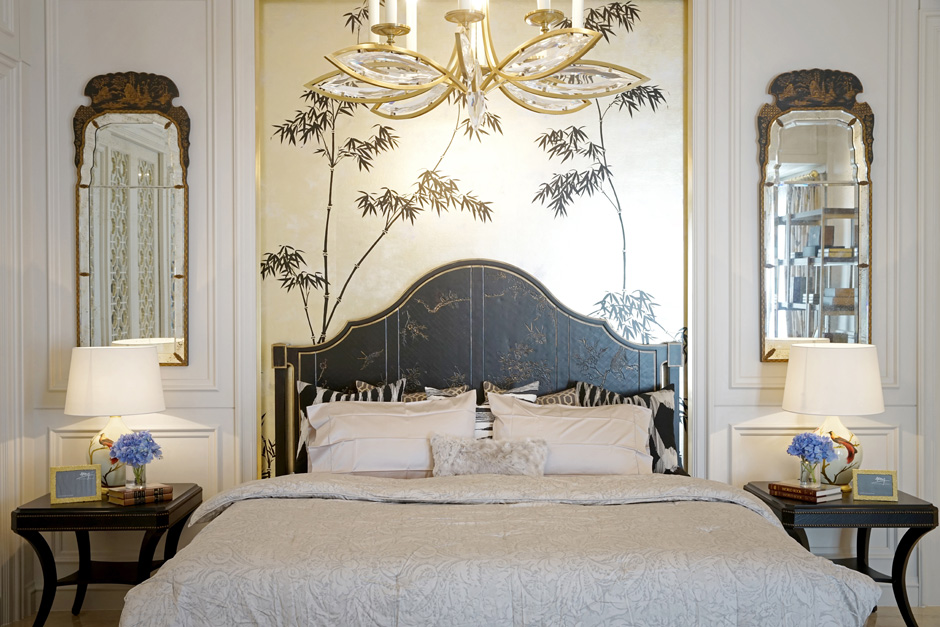 The New Master Bedroom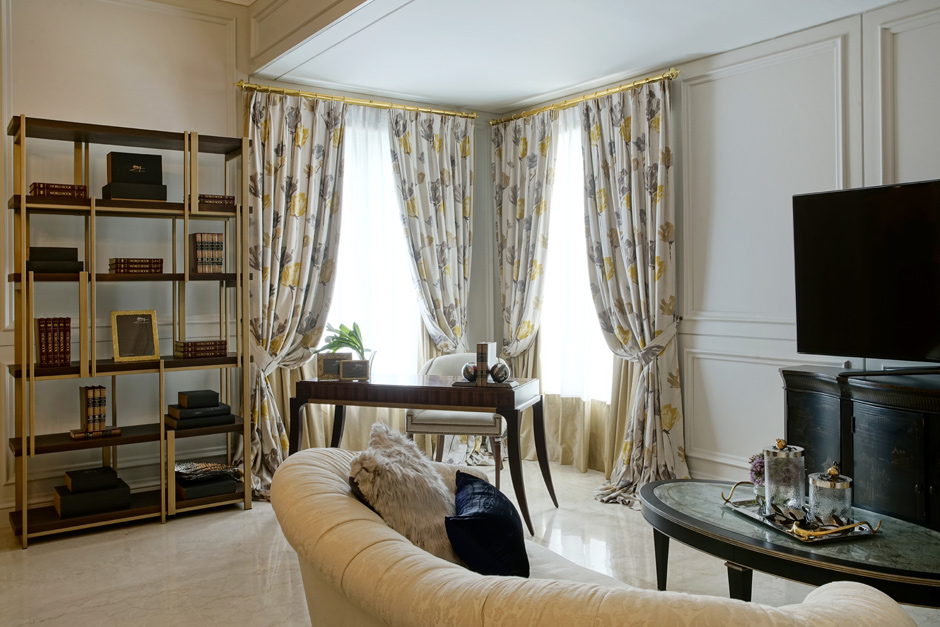 Living Room in The Master Bedroom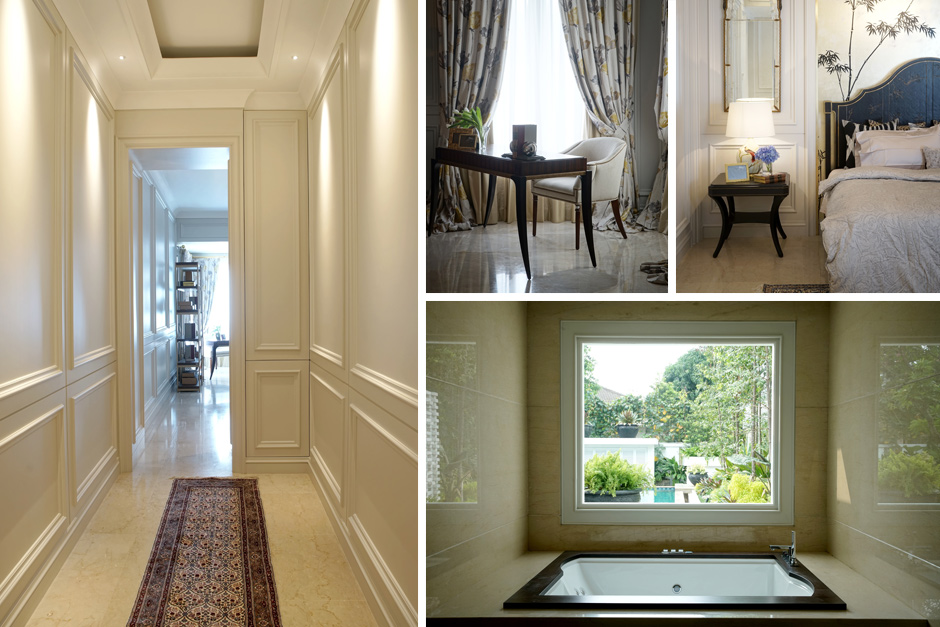 Master Bathroom in the Master Bedroom
Dengan perubahan konsep interior, hal ini berimplikasi pada furnitur yang seluruhnya diganti dengan yang baru. Salah satunya bisa terlihat pada penggantian furnitur outdoor yang kini lebih bernuansa resor.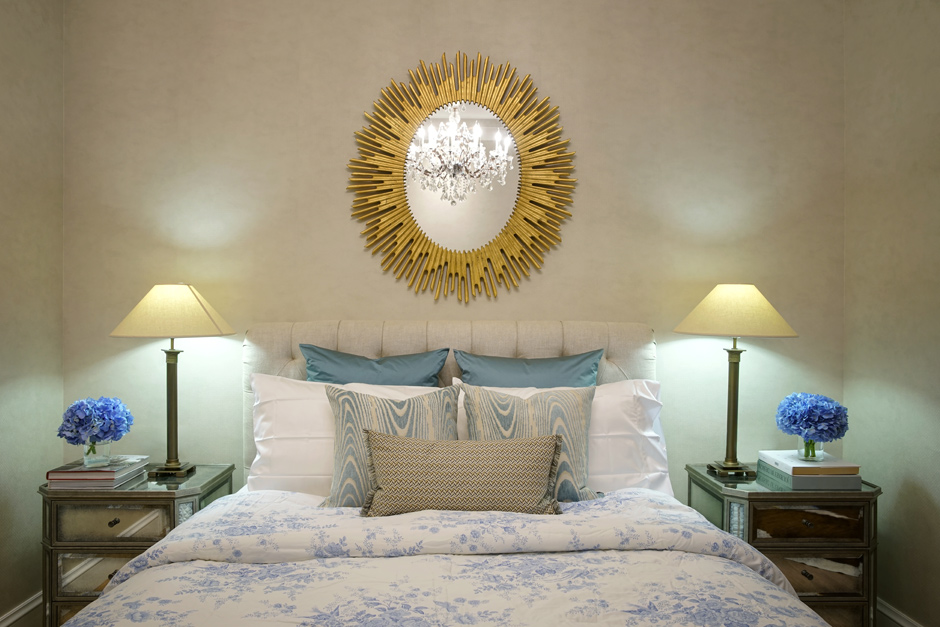 The Second Bedroom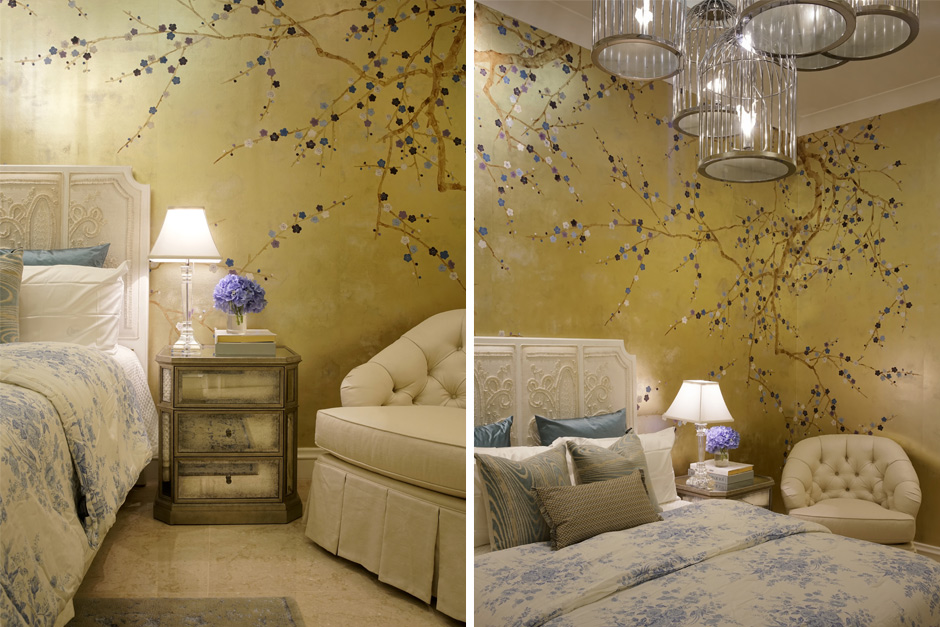 The Third Bedroom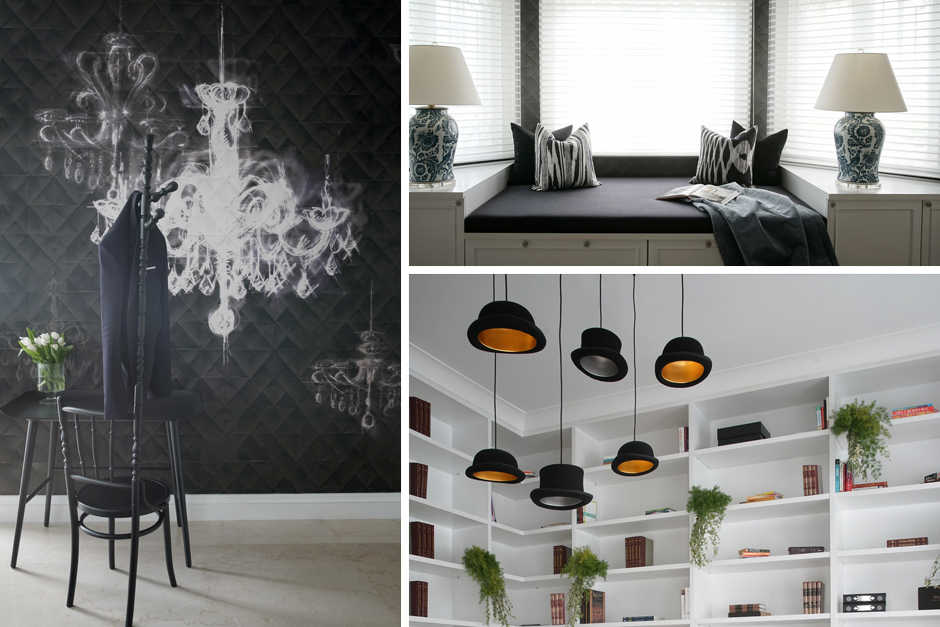 The Library
Bagi Severiano, menggarap interior dalam sebuah proyek renovasi lebih sulit ketimbang proyek yang benar-benar dimulai dari nol. "Saya harus mempertimbangkan bentuk atau layout lama yang ingin tetap dipertahankan oleh pemilik hunian, dan juga prinsip-prinsip dari bangunan yang sudah ada," tegas Severiano. Ia menekankan pentingnya mengetahui apa yang diinginkan oleh klien, yang akan memicu lahirnya ide-ide desain yang segar.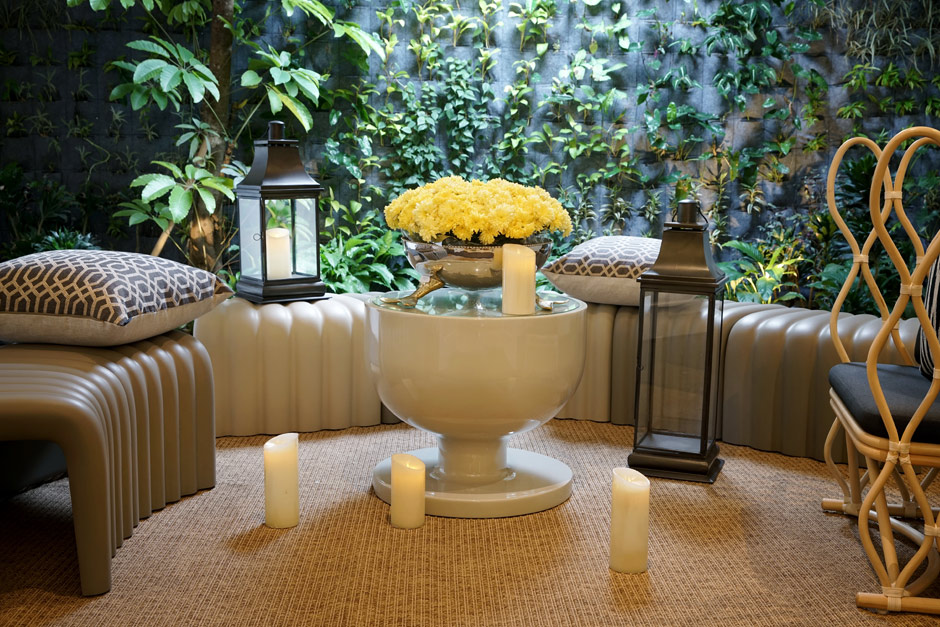 Outdoor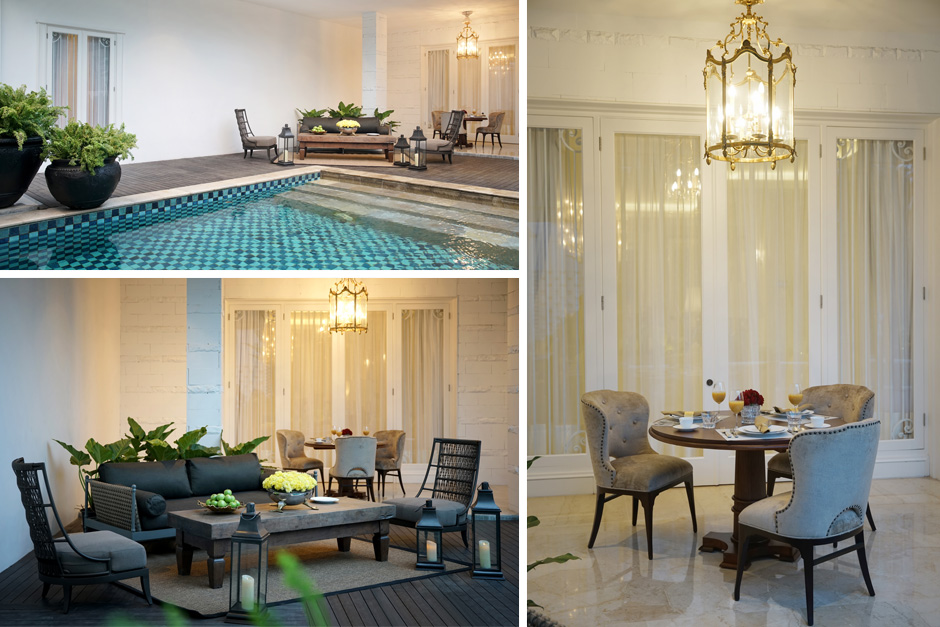 Backyard
Dan rumah ini pun seakan bereinkarnasi dalam wujud dan identitas yang jauh berbeda dari sebelumnya. Merefleksikan apa yang disebut Severiano sebagai "The Modern Elegance".