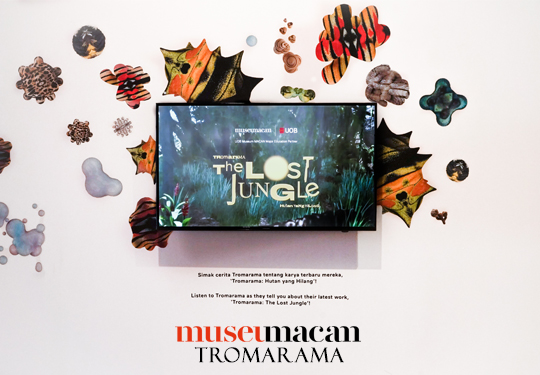 presented by

THE LOST JUNGLE INSIDE UOB MUSEUM MACAN CHILDREN'S ART SPACE
Published by Sugar & Cream, Wednesday 12 January 2022
Images Courtesy of Museum MACAN  by Tromarama
Welcome to The Lost Jungle!
Anda dan anak-anak sudah tidak sabar untuk mengunjungi Museum MACAN? Mulai bulan Desember hingga 15 Mei 2022, Children's Art Space diubah menjadi sebuah hutan interaktif untuk bermain dan berkarya. Berjudul "The Lost Jungle", karya dari Tromarama ini hadir sebagai bentuk refleksi akan kekayaan flora dan fauna di Indonesia, serta ancaman yang dihadirkan oleh kegiatan manusia terhadap lingkungan ekologis, yang dapat mengakibatkan kepunahan hewan dan tumbuhan.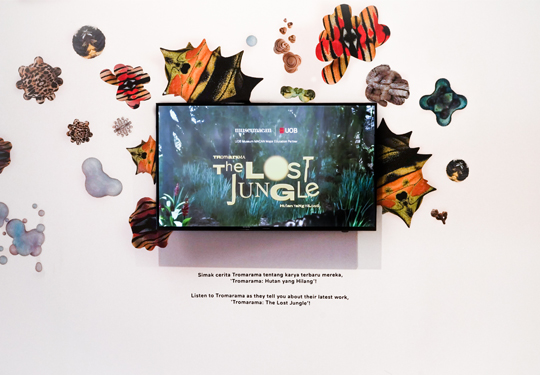 Melaui The Lost Jungle, anak-anak mendapatkan simulasi digital dari hutan yang merespons pada keadaan cuaca terkini di Jakarta. Bahkan ekosistem digital dan pergerakan beragam makhluk hutan, diaktifkan langsung melaui data real time, mulai dari awan hingga kecepatan angin.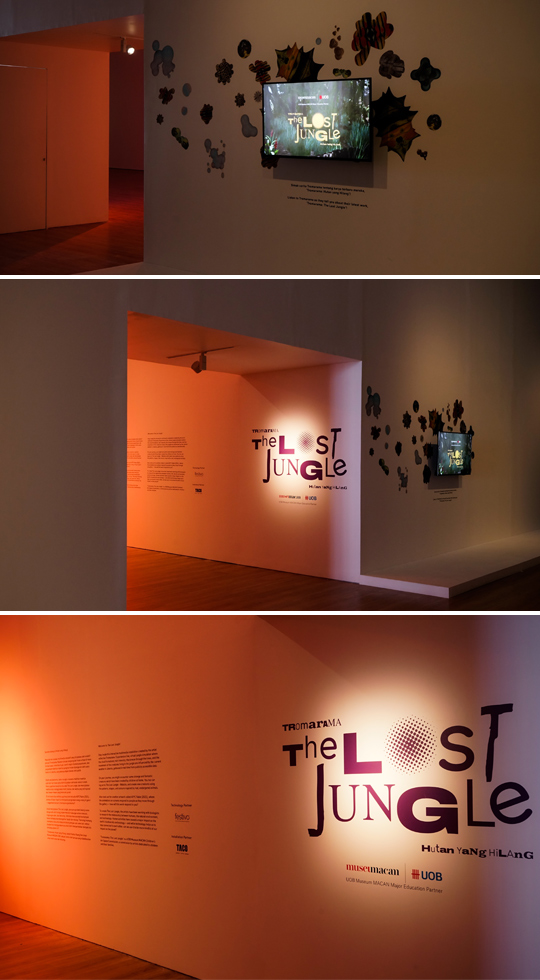 Tak hanya sampai di situ, Anda juga bisa mengakses katalog digital The Lost Jungle: Fauna Archive, untuk anak-anak memperlajari lebih lanjut tentang hewan langka maupun yang sudah punah. Bahkan bisa menciptakan makhluk imajiner versi mereka sendiri dengan bentuk, warna, dan tekstur yang terinspirasi dari hewan-hewan tersebut. Menarik bukan? Akses katalognya melalui tautan ini, www.museummacan.org/cas/the-lost-jungle

Presented by Interni Cipta Selaras
Selain The Lost Jungle area ini juga menyajikan 40ºC Fable yaitu karya video yang merespons pergerakan pengunjung melalui sebuah sensor gerak. Sensor ini akan menangkap gerakan pengunjung di depan layar kemudian menunjukkan bahwa kegiatan manusia membawa dampak terhadap lingkungan.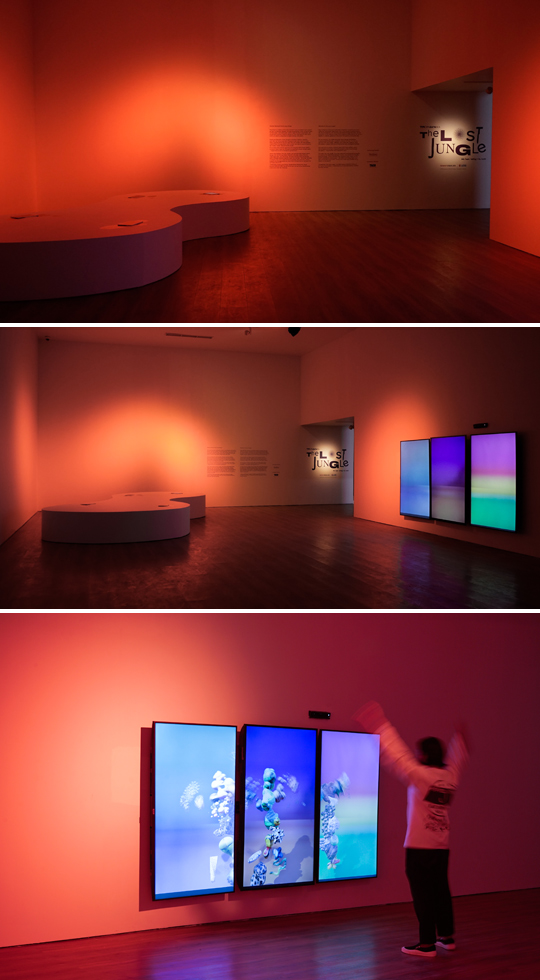 "The Lost Jungle and 40ºC Fable adalah simulasi digital interaktif yang khusus dibuat untuk Ruang Seni Anak di Museum MACAN. Kami membayangkan kembali hubungan antara manusia dan alam yang dimediasi oleh teknologi digital. Anak-anak dan keluarga diundang untuk melihat kembali hubungan timbal balik dari ketiga elemen ini, yang berperan penting dalam membentuk ekosistem masa depan," ujar Tromarama. (Puu)