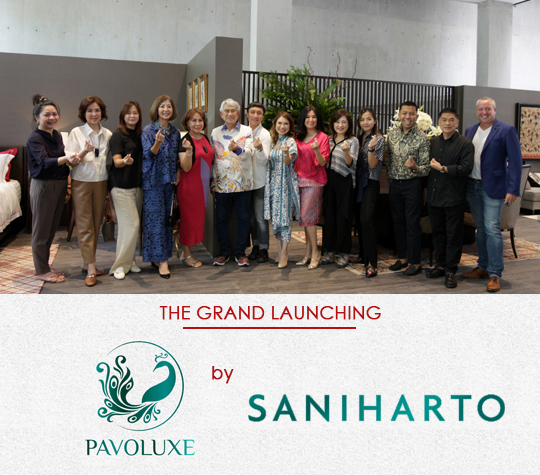 presented by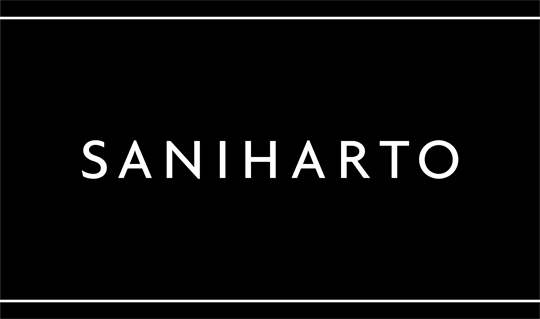 THE GRAND LAUNCHING PAVOLUXE BY SANIHARTO
Published by Sugar & Cream, Monday 01 November 2021
Text by S&C, images courtesy of Saniharto
Warm & Welcoming Guests
Siapapun yang hadir menyaksikan peluncuran koleksi perdana Pavoluxe by Saniharto siap tergugah dengan keindahan koleksi buatan Indonesia.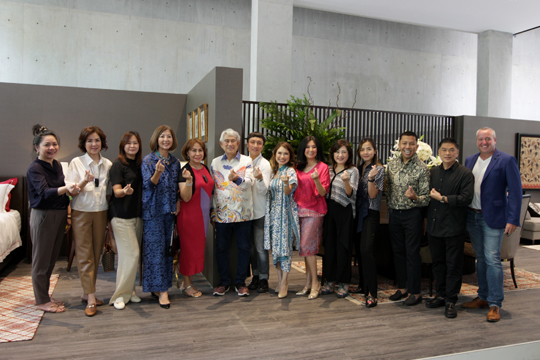 Warm & Welcoming Guests
Kecerian menyelimuti perayaan peluncuran perdana koleksi Pavoluxe by Saniharto di flagship store Saniharto di kemang, Jakarta  pada tanggal 19 October 2021 lalu. Acara tersebut turut mengundang tamu kehormatan Lisa Ayodhia dan Yani Tung Dasem untuk mendapampingi  Merysia Enggalhardjo, Director of Marketing & Sales of Saniharto. Disaksikan oleh sejumlah para undangan terbatas, koleksi Pavoluxe by Saniharto resmi hadir di Jakarta dan siap dipasarkan ke beberapa negara internasional oleh P Club Group, Singapore.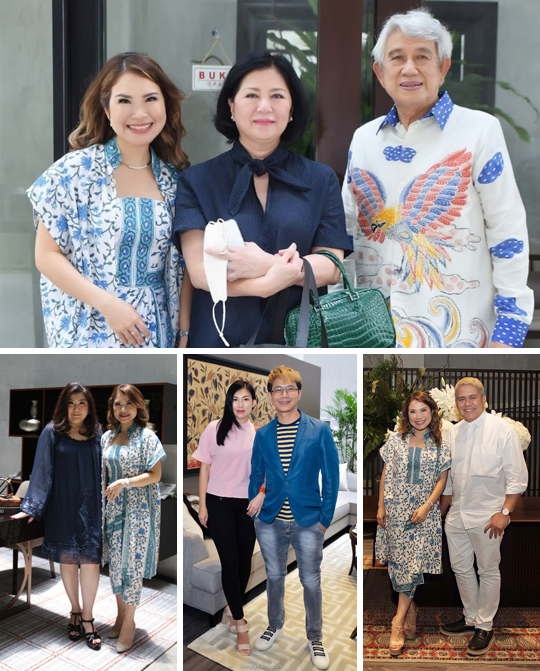 Merysia Enggalhardjo, Lenny Tanoesoedibjo, Harsono Enggalhardjo | Liey Haryanto, Merysia Enggalhadjo | Aida N C Thamrin & Delon Thamrin | Merysia Enggalhardjo & Sammy H Syamsulhadi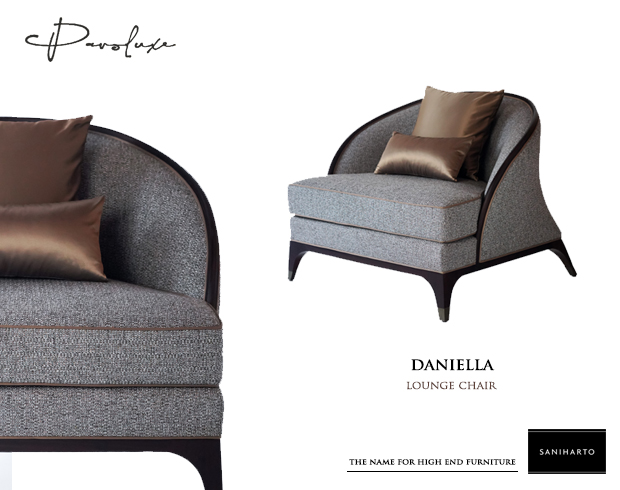 Presented by Saniharto
Koleksi perdana Pavoluxe by Saniharto ditampilkan dengan elevasi keindahan yang dipercayakan pada desainer Agam Riadi sebagai Creative Interior Director.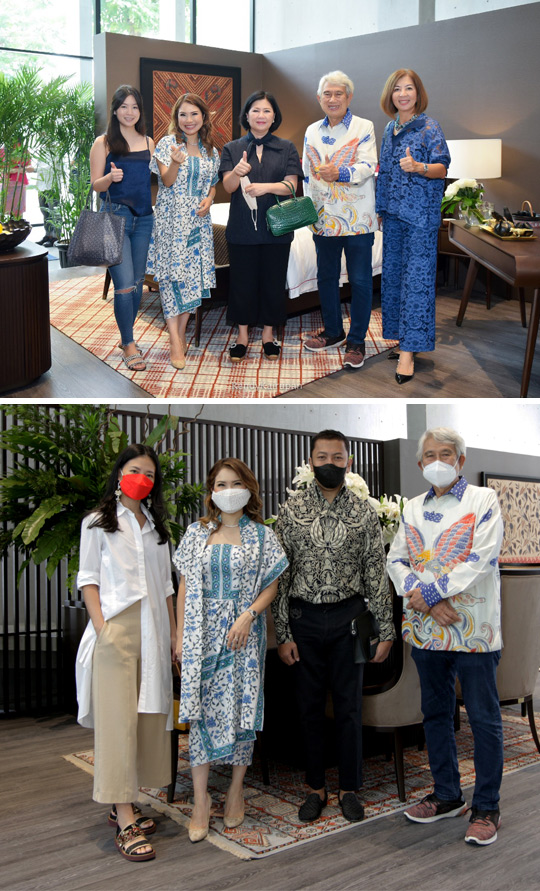 Irma Tanoesoedibjo, Merysia Enggalhardjo, Lenny Tanoedoedibjo, Harsono Enggalhardjo, Yulianti Utomo | Francine D T, Merysia Enggalhardjo, Agam Riadi, Harsono Enggalhardjo
Di antara tamu terlihat seperti Sammy H Syamsulhadi, Roland Adam, Francine Denise T, penyanyi ternama Delon, Lenny & Irma Tanoesoedibyo, Inge Santoso, Yulianti Utomo, Lydia Vivi, Lucy Senjaya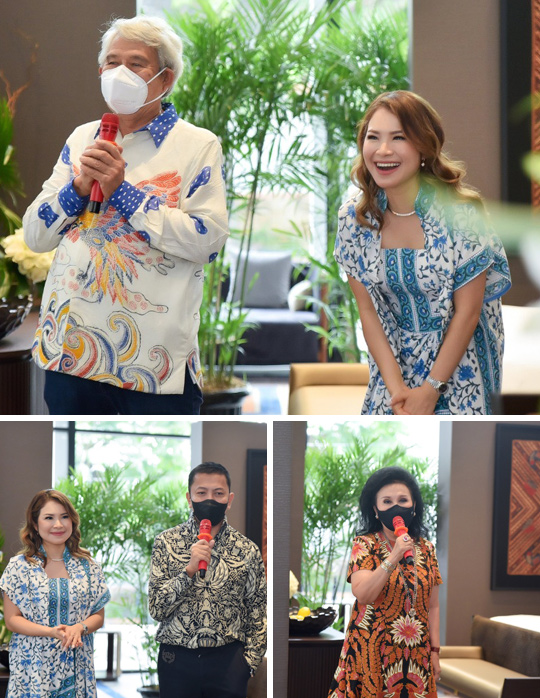 Harsono & Merysia Enggalhardjo | Merysia Enggalhardjo & Agam Riadi | Lisa Ayodhia
Hubungan baik dengan para desainer, selebrities dan celegram bukan hal asing lagi bagi jenama ternama Saniharto yang terus aktif melibatkan desainer Indonesia dalam bekarya melalui Saniharto (Francine Denise & Mudita Lestari, Alvin Tjitrowirjo, Sammy H Syamsulhadi).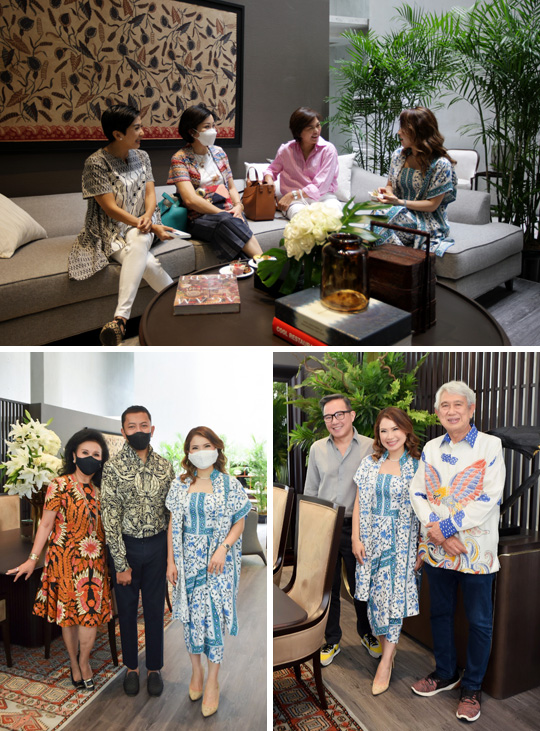 Lydia Vivi, Lucy Senjaya, Krisyanti, Merysia Enggalhardjo | Lisa Ayodhia, Agam Riadi, Merysia Enggalhardjo | Roland Adam, Merysia & Harsono Enggalhardjo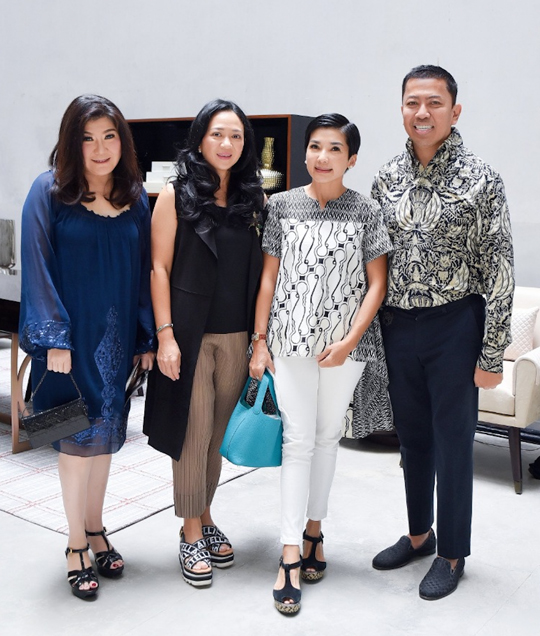 Liey Haryanto, Inge Santoso, Lydia Vivi, Agam Riadi