The First 'Kama Asmara' Wedding Exhibition at The Ritz-Carlton Jakarta, Mega Kuningan
Published by Sugar & Cream, Thursday 28 June 2018
Text by Auliya Putri, Images Courtesy of The Ritz-Carlton Jakarta, Mega Kuningan
An Exhibition to Highlight Traditional Indonesian Weddings
Ditengah semaraknya pernikahan bertema internasional di kalangan masyarakat Indonesia, The Ritz-Carlton Jakarta, Mega Kuningan bersama Wedding Carnaval dengan antusias akan melangsungkan pameran pernikahan tradisional yang bertajuk 'Kama Asmara'.
Acara ini pun digelar mulai tanggal 29 Juni hingga 1 Juli 2018 di Grand Ballroom The Ritz-Carlton Jakarta, Mega Kuningan.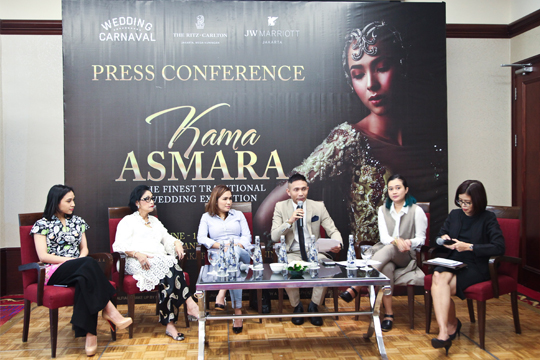 Cluster Director of Marketing Communications The Ritz-Carlton Jakarta, Mega Kuningan & JW Marriott Hotel Jakarta, Adeza Hamzah menyampaikan bahwa Kama Asmara ini diharapkan dapat menjadi wadah referensi bagi para pengantin dalam menentukan berbagai vendor pernikahannya nanti. Kurang lebih dari 50 vendor turut berpartisipasi, mulai dari wedding organizer, katering, hingga penjual perhiasan siap menyemarakan eksibisi Kama Asmara ini.
Menariknya, Kama Asmara memiliki program Golden Hours dimana Anda bisa mendapatkan diskon khusus hingga 50% dan lelang unik untuk paket pernikahan pada jam-jam tertentu. Paket pernikahan seperti apa? Ada paket foto pre-wedding, kebaya, dekorasi, perhiasan, hingga music entertainment dengan harga dimulai dari IDR 1.500.000 saja.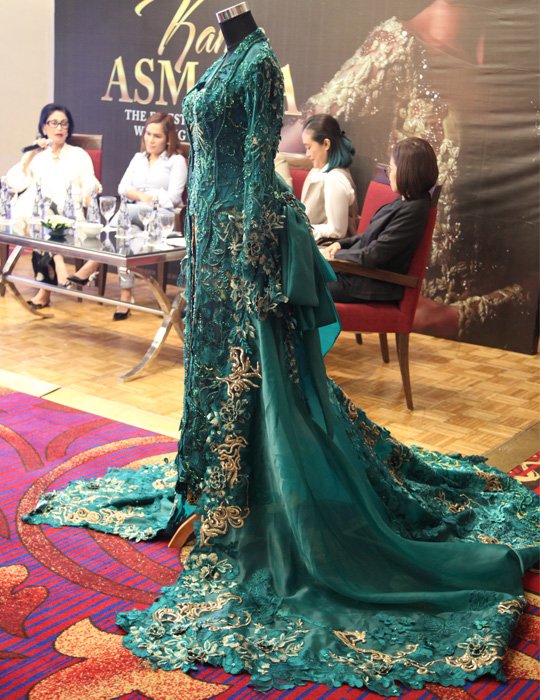 Ditambah pagelaran busana pengantin tradisional dari label ternama turut hadir meramaikan acara. Sebut saja Aluira Kebaya dengan konsep simple glamour yang menampilkan kebaya dengan sentuhan klasik dan minimalis, lalu dari Fitri Alamsjah dengan konsep Cultural Diversity yang menonjolkan desain kebaya elegan nan simple, serta tak ketinggalan koleksi dari Eva Pudjojoko (Rumah Kebaya) yang akan menampilkan Kebaya Kutubaru Hijau Emerald dengan konsep kebersahajaan yang mempesona.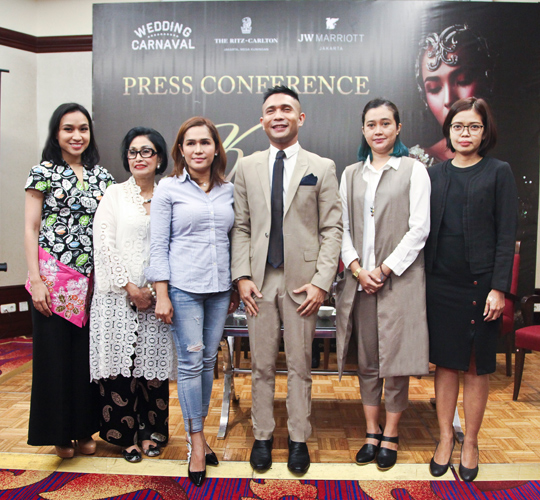 Menargetkan sebanyak 1.500 pengunjung per harinya, Kama Asmara akan berfokus pada lima upacara tradisional paling populer di Indonesia, yaitu Jawa, Sunda, Padang, Sumatera Selatan, dan budaya Batak.
Kunjungi dan saksikan semarak pameran Kama Asmara dengan kemewahan upacara tradisionalnya.