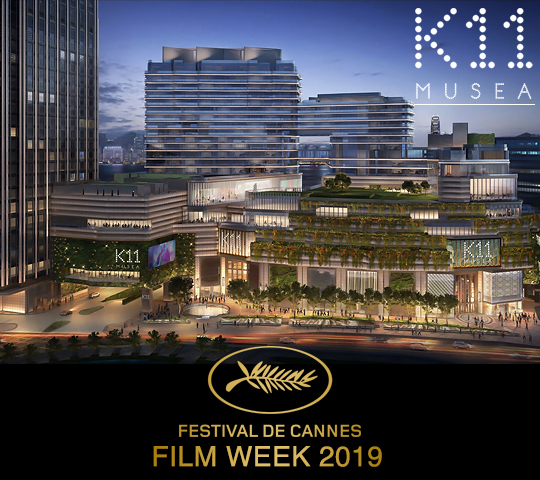 presented by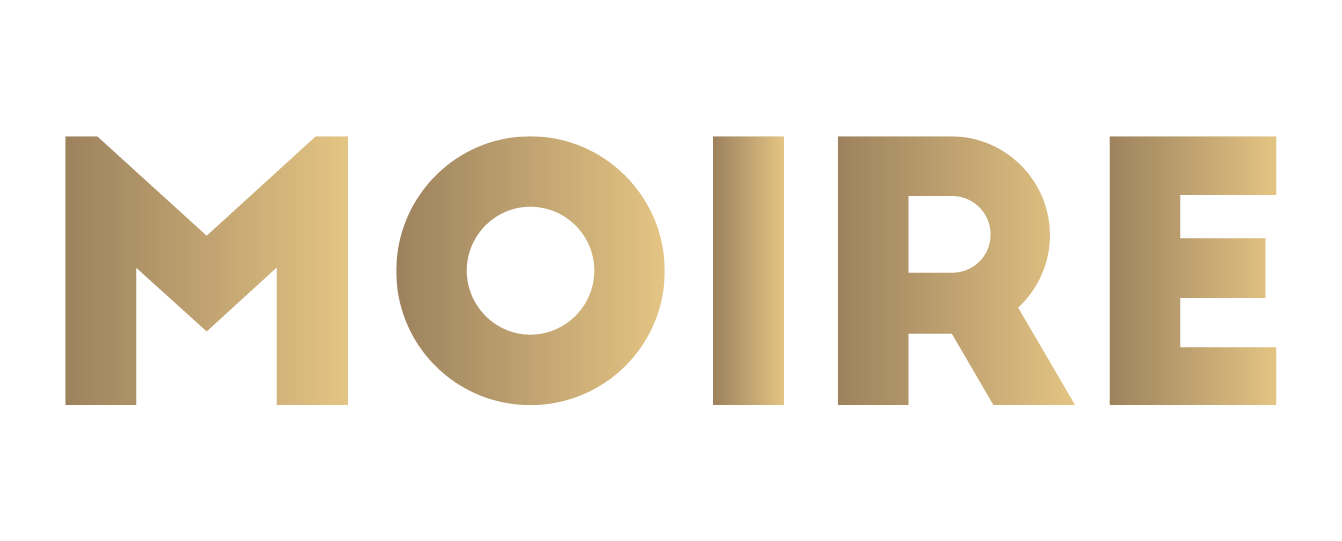 The Festival de Cannes Film Week 2019's Brilliant Debut in Asia
Published by Sugar & Cream, Friday 14 June 2019
Text by Dinda Bestari Image courtesy by K11 Musea
Located in K11 Musea, Victoria Dockside – the latest hip destination cultural retail in Hong Kong
Ajang internasional dunia perfilman yang sering kita kenal dengan Festival de Cannes Film Week akan melakukan debutnya di Asia tepatnya di Hong Kong berlokasi di destinasi retail terbaru K11 MUSEA, Victoria Dockside, pada 12-17 November 2019. Festival ini dibawa ke Hong Kong oleh Thierry Frémaux, General Delegate dari Festival de Cannes dan Adrian Cheng, Founder K11 Group and Executive Vice-Chairman di New World Development, Cannes Film Week, bersama-sama mereka berkomitmen merayakan kreativitas, budaya dan sinema, dan siap menjadi film festival ikonis di kota ternama ini.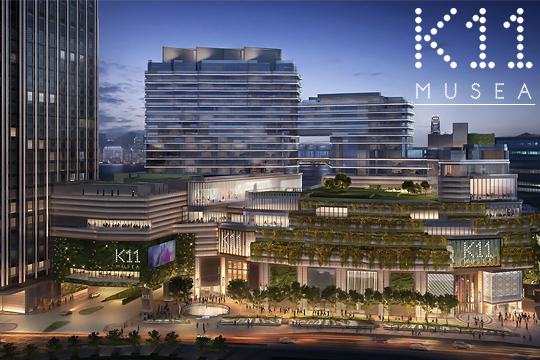 Adrian Cheng, percaya pada kekuatan kreativitas, budaya dan inovasi dapat memperkaya kehidupan sehari-hari dalam berbisnis dan komunitas lokal, berkomentar, "Saya bangga bisa bekerjasama dengan Mr. Thierry Frémaux meluncurkan debut Festival de Cannes Film Week di Hong Kong dan Asia. Selama bertahun-tahun, Festival de Cannes selalu sinonim dengan budaya dan kreativitas, dan melalui Thierry, festival ini bisa berkembang menjadi landmark festival dengan menyatukan kekuatan-kekuatan terbaik di bidang sinematografi. Visi kami adalah membawa konten yang dikurasi dengan kualitas kelas dunia kepada penonton global sehingga terciptalah Cannes Film Week diK11 MUSEA dapat dilangsungkan. Ini prestasi penting bagi K11 MUSEA karena kami berniat untuk selalu mengembangkan program berkelanjutan dari event-event kebudayaan yang inovatif bagi penonton internasional kami. Melalui berbagai badan usaha kami, kami sedang membangun 'Silicon Valley of Culture' di Hong Kong, demi menciptakan destinasi yang bertujuan menetaskan talenta dan ide, yang pada akhinya untuk memperkaya keseharian para konsumen melalui kreativitas, budaya dan inovasi."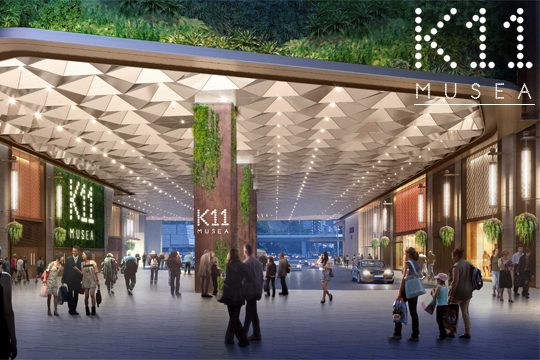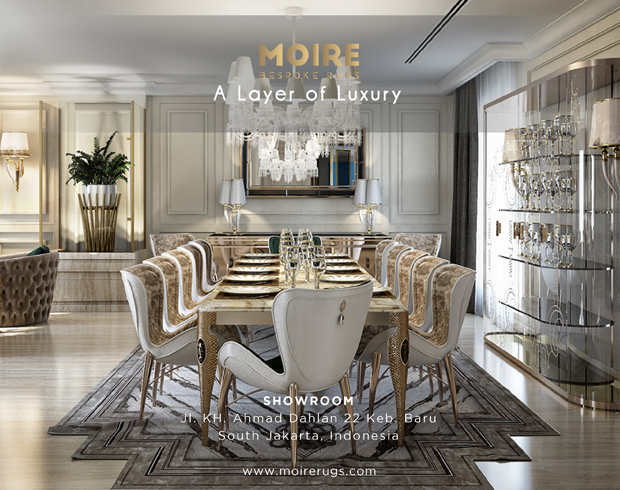 Presented by MOIRE Rugs
Pada 12 November, malam pembukaan Cannes Film Week akan dimulai dengan hadirnya jajaran bintang film lokal dan internasional kelas dunia. Mereka akan berjalan di atas karpet merah yang digelar di sepanjang promenade K11 MUSEA yang menghadap laut, di sebelah Avenue of Stars – tribute Hong Kong terhadap industri film yang baru-baru ini didesain ulang oleh arsitek kenamaan James Corner. Pemenang penghargaan Palme d'Or di Festival de Cannes 2019 akan diputar di dalam K11 MUSEA Cinema, yang akan menjadi bioskop terbesar di Hong Kong saat nanti dibuka.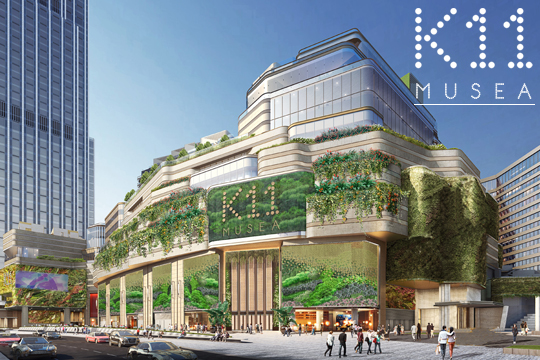 Selama Cannes Film Week, film pemenang Palme d'Or dan rangkaian film panjang yang dikurasi secara spesial dari Official Selection Festival de Cannes 2019 akan menghanyutkan Hong Kong ke dalam kemegahan festival ini. Mereka yang datang ke Cannes Film Week bisa mengharapkan kehadiran berbagai sutradara dan aktor terkenal sebagai bintang tamu, serta dibukanya masterclass yang dipandu oleh beberapa talenta paling cemerlang di dunia film, menawarkan kesempatan unik bagi pencinta film untuk mengalami langsung suasana industri film terbaik di Hong Kong.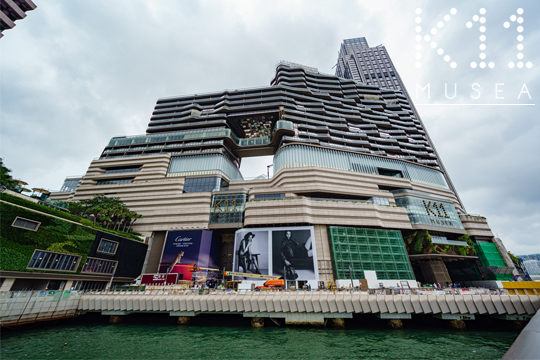 Informasi tiket dan detail lainnya akan diumumkan di kemudian hari pada tahun ini.