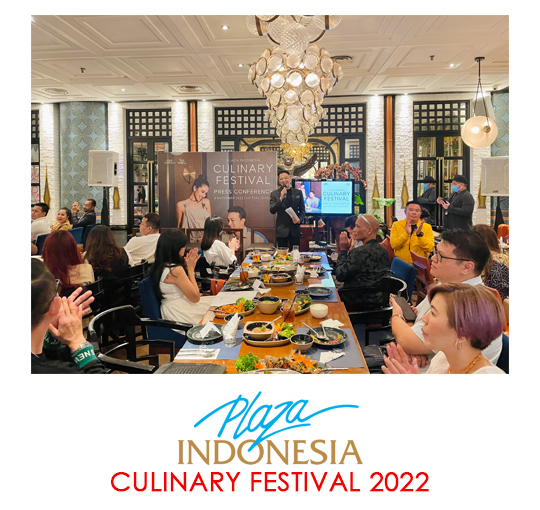 presented by

THE EXCITEMENT OF PLAZA INDONESIA CULINARY FESTIVAL 2022
Published by Sugar & Cream, Thursday 24 November 2022
Images courtesy of Plaza Indonesia
Celebrate The Joy Of Good Culinary
The moment we talk about good food and the happiness of eating is the most pleasurable thing! Dan, apa pun yang berhubungan dengan petualangan kuliner maupun kolaborasi chef selalu mengundang perhatian. Seperti salah satu quote yang dikatakan oleh American Celebrity Chef, Julia Child, "People who love to eat are always the best people."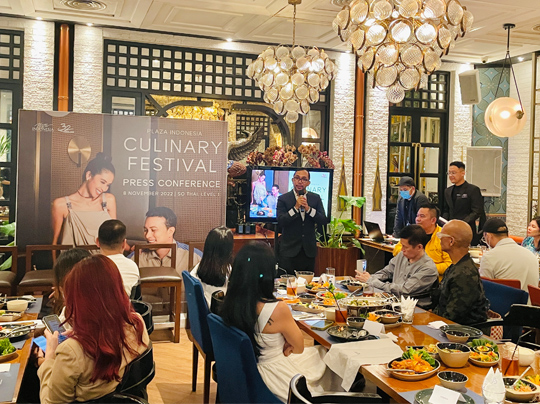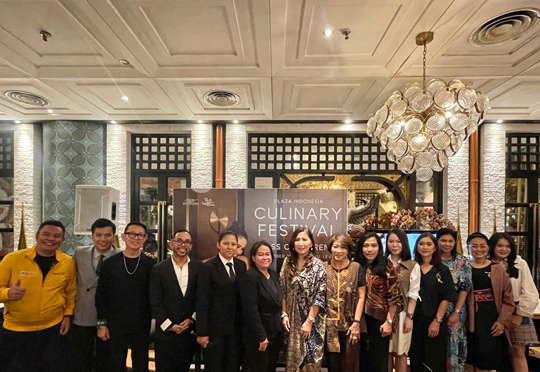 Masih dalam perayaan ulang tahun Plaza Indonesia yang ke-33, dan menambah semarak perayaan ini Plaza Indonesia membuat program di penghujung tahun dengan "Plaza Indonesia Culinary Festival 2022". It is a perfect moment and timing for the festive seasons because all we need is food and happiness! Setelah 2,5 tahun didera oleh pandemi, kini saatnya merayakan hidup dengan festival makanan. Plaza Indonesia menghadirkan kolaborasi dengan Chef Eddrian Tjhia yang menghidangkan menu Bangka Belitung Peranakan dalam program Savour The Flavour dan Chef Ade Putri Paramadita yang menghidangkan menu khas Nusantara dalam program Culinary Storyteller berlokasi di AMKC Atelier, Bistro Baron, serta  La Moda by Hyatt.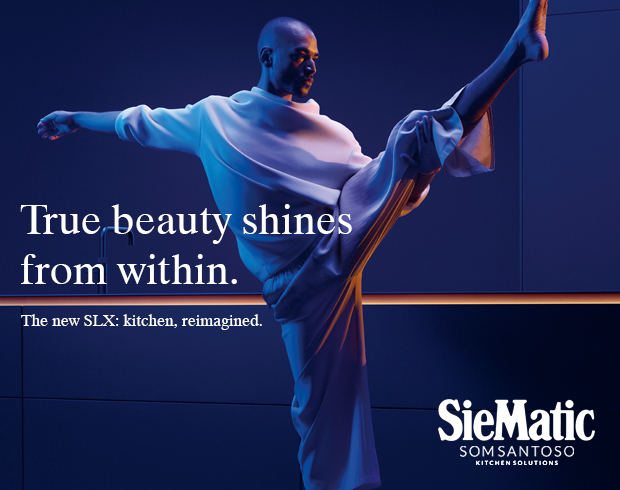 Presented by Som Santoso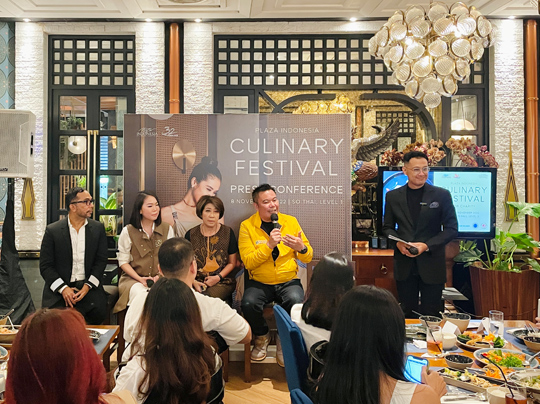 Yang menarik dan acara puncak dari festival ini adalah Culinary Festival For Charity. Karena 100% hasil dari penjualan makanan tersebut akan disumbangkan kepada Yayasan Kanker Anak Indonesia, Yayasan Sentuhan Kasih Anak Indonesia, Saab Shares, dan Yayasan Jantung Indonesia. Program charity ini menjadi rangkaian puncak acara yang akan diadakan pada28 hingga 30 November 2022 di Multi Function Hall, Level 2, Plaza Indonesia.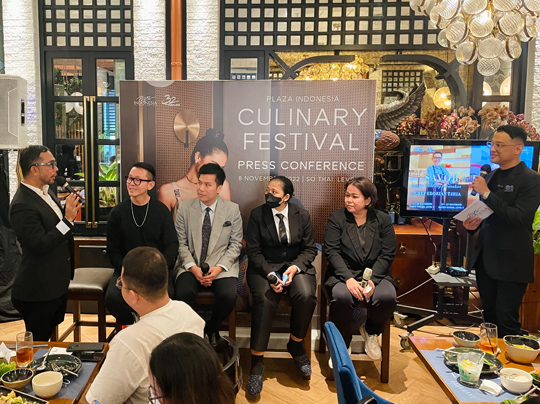 Selain itu para pengunjung juga dapat menikmati Culinary Art Exhibition yang berlokasi di Level 1 hingga Level 5. Terlepas dari rangkaian acara tersebut, Plaza Indonesia juga memberikan promo dan hadiah menarik baik untuk pengunjung atau customer yang memiliki Privilege Cards. Para pengunjung juga berkesempatan memenangkan beberapa hadiah melalui lucky draw yaitu 5 Oppo Reno 7 5G dan 5 Band Oppo, dan selai itu mereka juga mendapatkan dan diskon menarik di beberapa tenan yang berpatisipasi.