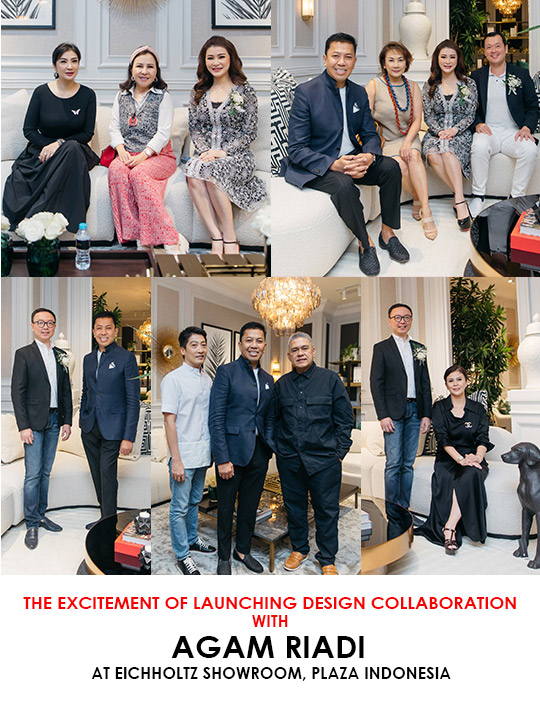 presented by

THE EXCITEMENT OF LAUNCHING DESIGN COLLABORATION WITH AGAM RIADI AT EICHHOLTZ SHOWROOM, PLAZA INDONESIA
Published by Sugar & Cream, Friday 07 April 2023
Images courtesy of Melandas Indonesia
Warm and Intimate Guest
Anyone who attended the debut of Agam Riadi's design collaboration at the Eichholtz Showroom, Plaza Indonesia, was ready to be touched by its elegance!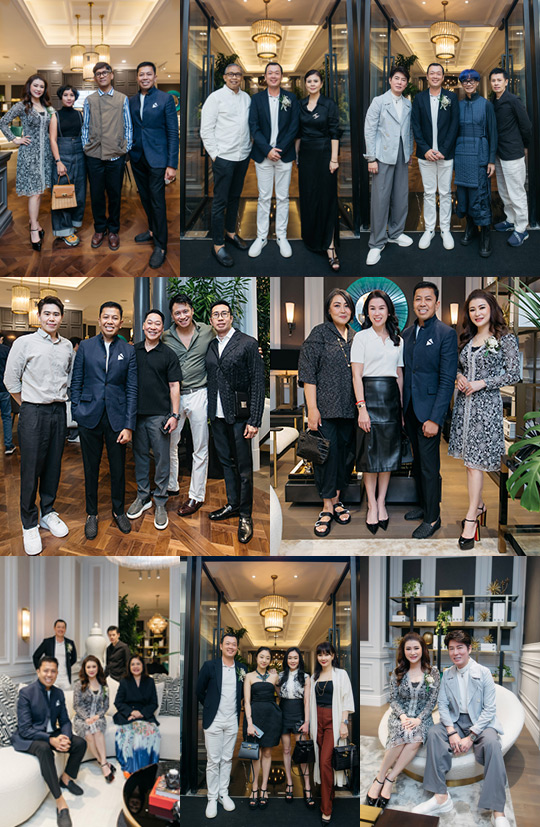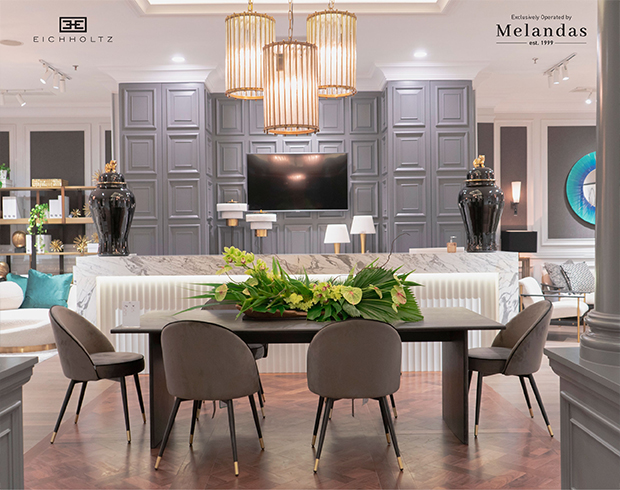 Presented by Melandas Indonesia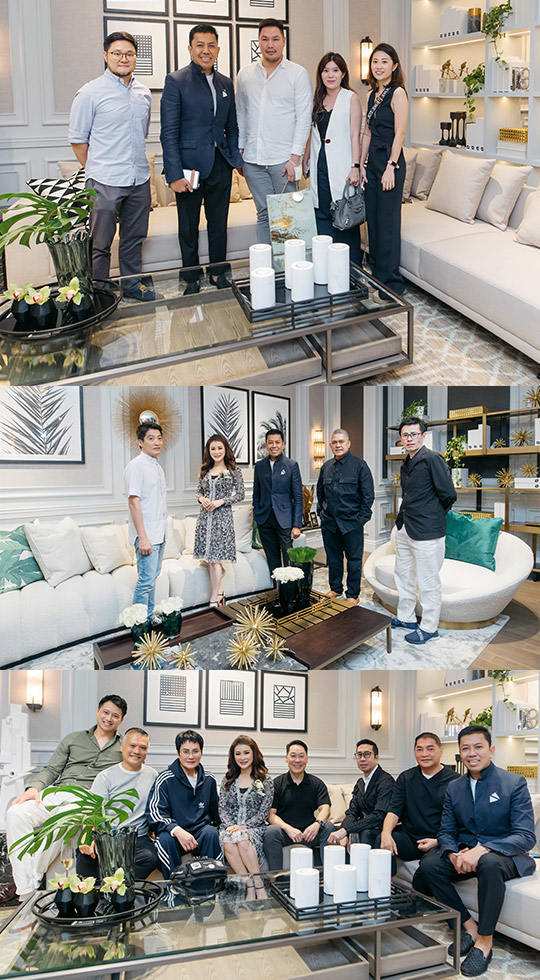 Semarak acara pembukaan showroom Eichholtz dengan nuansa dan semangat baru ini dilaksanakan pada 16 Maret 2023 lalu,  lalu di Plaza Indonesia lantai 3. Menandai eksistensinya dan berjalan hingga kini 5 tahun di Indonesia, Eichholtz ingin memberi warna dan suasana baru  pada showroomnya dengan mengajak desainer ternama Indonesia, Agam Riadi. Agam Riadi sendiri familiar dengan koleksi Eichholtz sejak kurang lebih 13 tahun yang lalu. Dan, kemudian Agam  menyambut kolaborasi ini dengan sangat antusias berkreasi sesuai dengan ekspresi dan gaya desainnya meskipun tetap memperhatikan arahan Eichholtz agar tidak melenceng jauh dari tatanan showroom Eichholtz di negara-negara lain.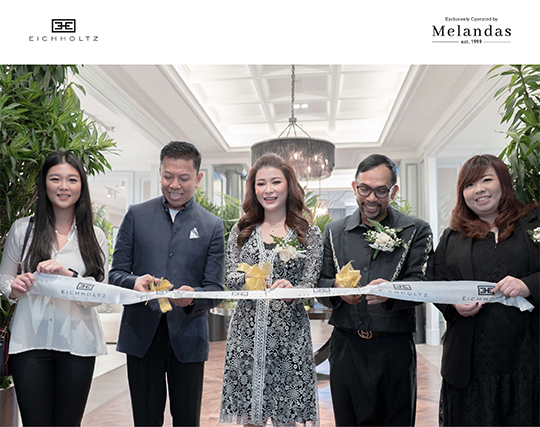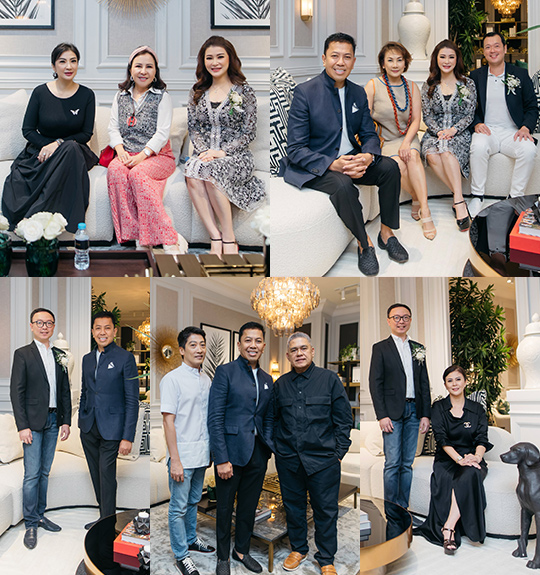 "Kali ini koleksi terbaru Eichholtz menjadi elemen-elemen yang memang sejalan dengan ekspresi desain saya. Mempertemukan gaya klasik dengan tonal warna tropis yang secara visual menonjol dan menyegarkan," Agam Riadi, pendiri Dimensi Living dan Agam Riadi Interior menjelaskan.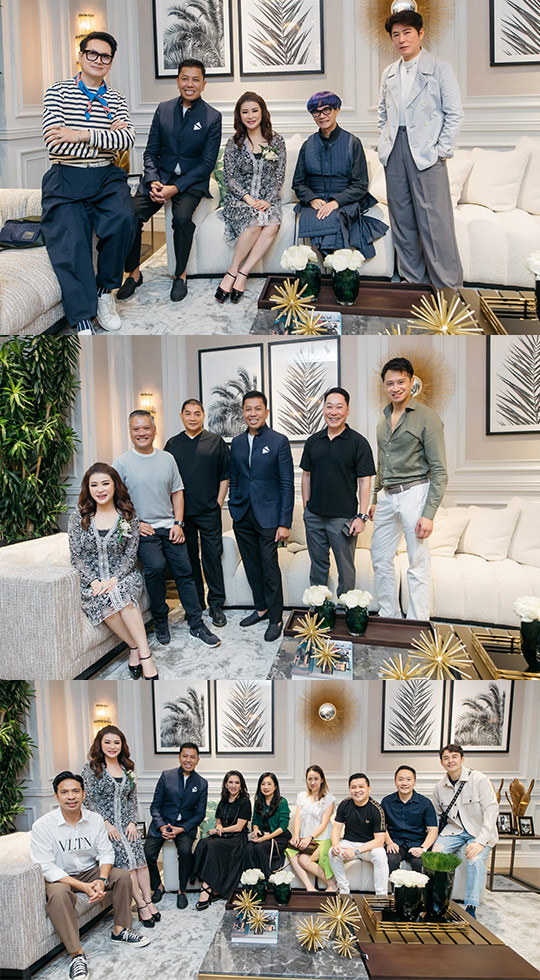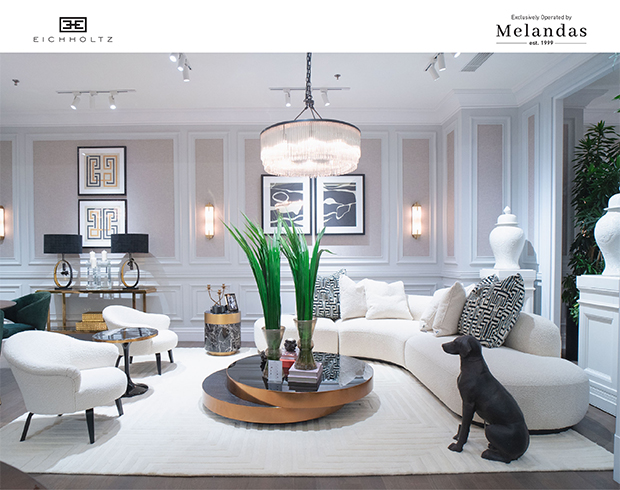 Presented by Melandas Indonesia
"Tatanan kali ini tetap merengkuh gaya hidup modern dengan tetap menyisipkan detail-detail klasik yang membuat keseluruhan tatanan terlihat elegan dan sophisticated. Warna-warna seperti hijau emerald dan biru menjadi aksentuasi warna yang membawa nuansa segar pada keseluruhan ruang showroom. Dan sebagai ekspresi khas Eichholtz adalah menghadirkan aksesori yang menghadirkan warna silver, brass, dan antique gold yang berbadu dengan kemewahan chandelier dan wall lamp," tambah Agam Riadi yang juga dikenal sebagai bagian dari ID 12.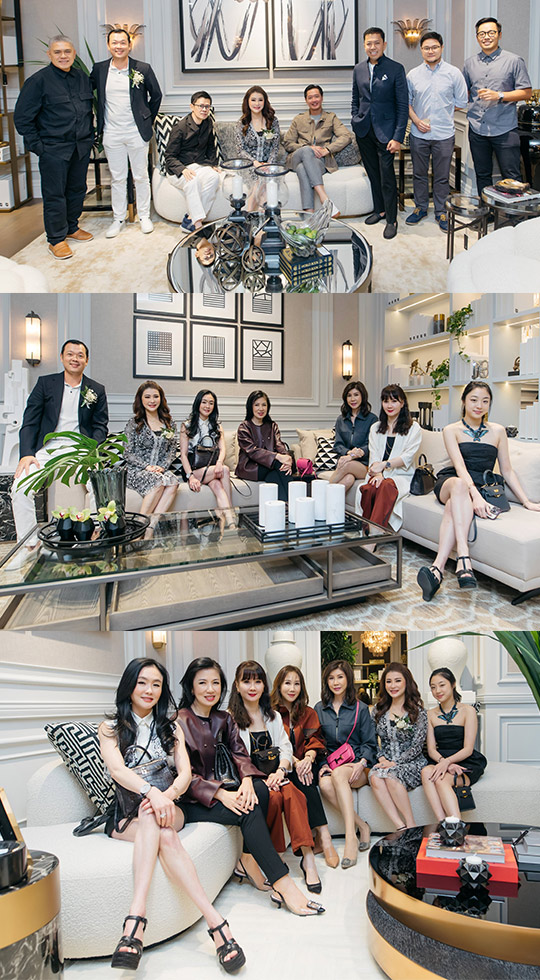 "Nama Agam Riadi sudah disebut oleh principal Eichholtz sejak awal ketika kami akan membawa Eichholtz ke pasar Indonesia dan Agam sudah sering menggunakan koleksi Eichholtz dalam karya desainnya. Memilih Agam Riadi dalam kolaborasi ini menjadi sangat tepat ketika Eichholtz membutuhkan intepretasi baru yang lebih dekat dengan gaya hidup orang Indonesia. Kami harapkan showroom terbaru rancangan Agam Riadi ini mampu memperlihatkan tatanan yang 'applicable' dan 'relatable' untuk hunian modern di Indonesia," Jelas Ibu Diana Lim, Direktur Melandas Indonesia.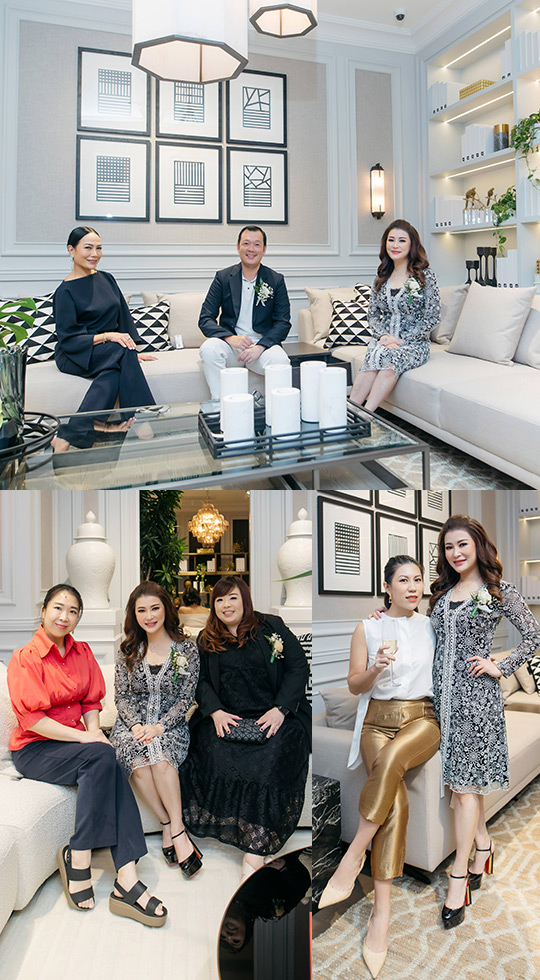 Kehadiran para tamu VIP dan beberapa desainer ternama seperti Sammy Hendramianto Samsyul Hadi, Sebastian Gunawan, Prasetio Budhi, Vivianne Faye, Shierly Gouw, Eko Priharseno, Audrey Bernanda, dan masih banyak lagi semakin mewarnai dan menyemarakkan acara pembukaan ini.