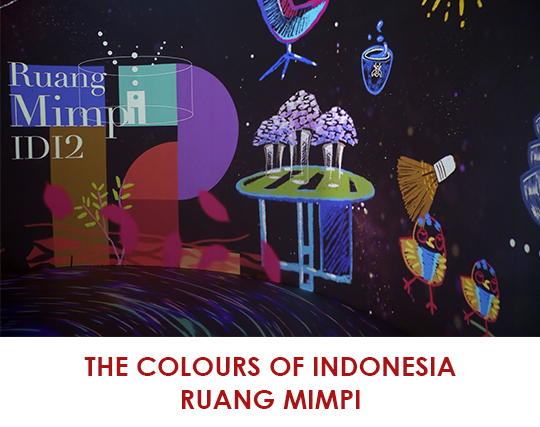 presented by

THE COLOURS OF INDONESIA – RUANG MIMPI
Published by Sugar & Cream, Monday 05 September 2022
Images Courtesy of Tim Muara Bagdja
A Dream Scape
Setelah menunggu selama hampir tiga tahun, The Colours of Indonesia akan kembali hadir pada akhir bulan September 2022 di Senayan City Jakarta. Dan menyambut datangnya TCOI Chapter V nanti, para desainer yang tergabung dalam ID12: Agam Riadi, Anita Boentarman, Ary Juwono, Eko Priharseno, Joke Roos, Prasetio Budhi, Reza Wahyudi, Roland Adam, Sammy Hendramianto S., Shirley Gouw, Vivianne Faye, dan Yuni Jie, menghadirkan sebuah karya instalasi yang diberi judul Ruang Mimpi.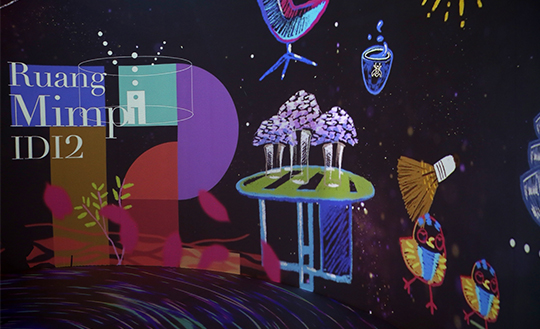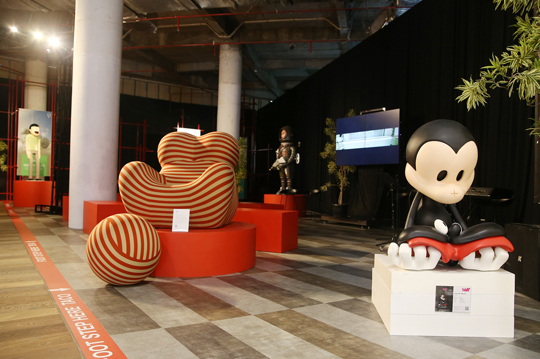 Instalasi yang terletak di lantai ground Senayan City ini pun menampilkan video maping yang merefleksikan ruang imajiner. Dimana mereka menceritakan secara luas tentang desain interior yang terinspirasi oleh perjalanan para desainer ternama tersebut. Dalam Ruang Mimpi tersuguh sebuah ruang yang mampu membiaskan batasan antara dunia nyata dengan dunia maya dalam bentuk digital tiga dimensi dan memaknai atmosfir interior yang artistik sebagai sebuah ruang pribadi. "Ruang Mimpi berisikan idea atau gagasan yang membicarakan tentang material, benda, hingga bentuk dan motif yang ada di desain interior," tutur Ary Juwono saat konferensi pers 24 Agustus 2022 lalu.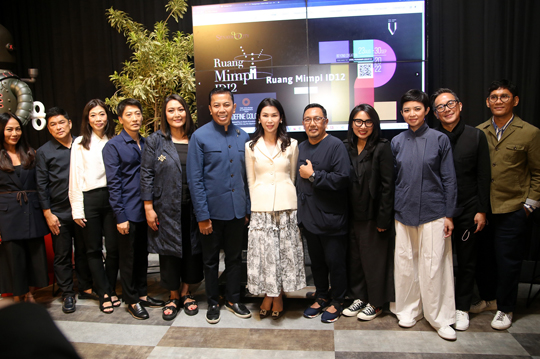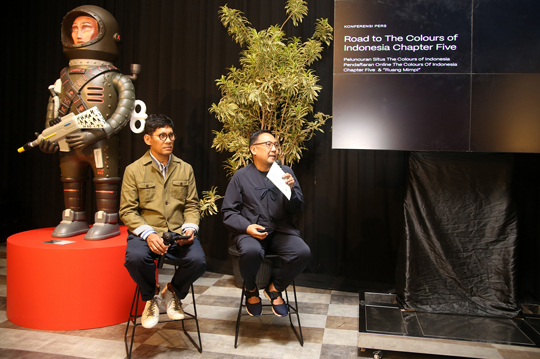 Presented by LeChateau Living
Sebuah pengalaman virtual yang berbeda, dikemas dalam bentuk ringan, dan menjelaskan dengan mudah sebagai pengenalan kedalam dunia interior desain. Hingga 30 September 2022, Anda bisa merasakan langsung keajaiban desain interior dengan mendaftarkan diri di www.tco.id dan HTM sebesar IDR 30.000. Selain itu, di dalam area tersebut, Museum of Toys juga turut memamerkan beberapa karya baik koleksi lama maupun baru.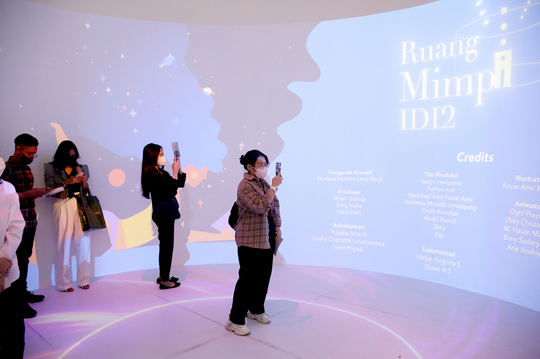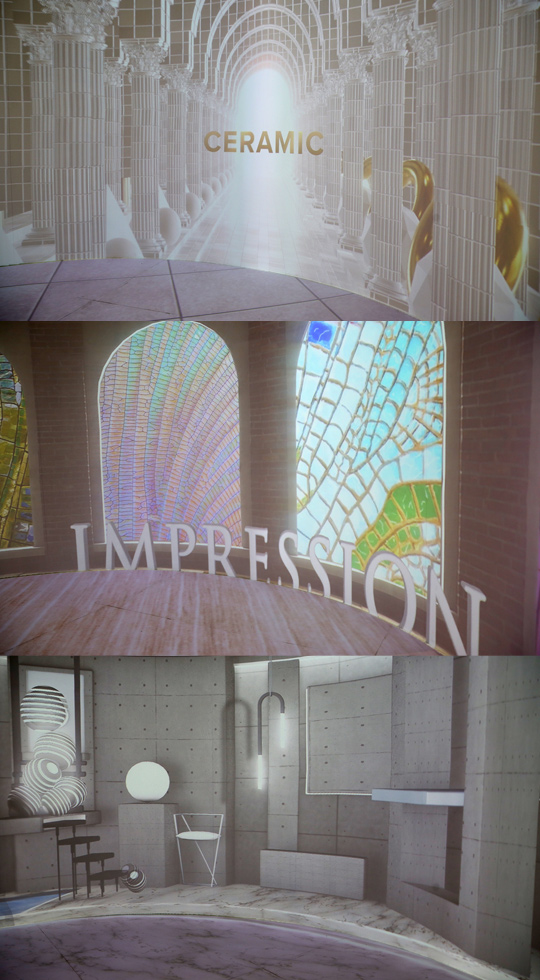 Ruang Mimpi juga dianggap sebagai sebuah jembatan ID12 untuk terselenggaranya pameran akbar The Colours of Indonesia Chapter V. Dimana kali ini para desainer merancang sebuah ruangan di rumah dengan gaya modern dan klasik sesuai dengan inspirasi masing-masing. Kedua belas desainer merancang dengan ide bahwa rumah merupakan sebuah benteng pertahanan dan sebagai tempat untuk merasa nyaman maupun terlindungi.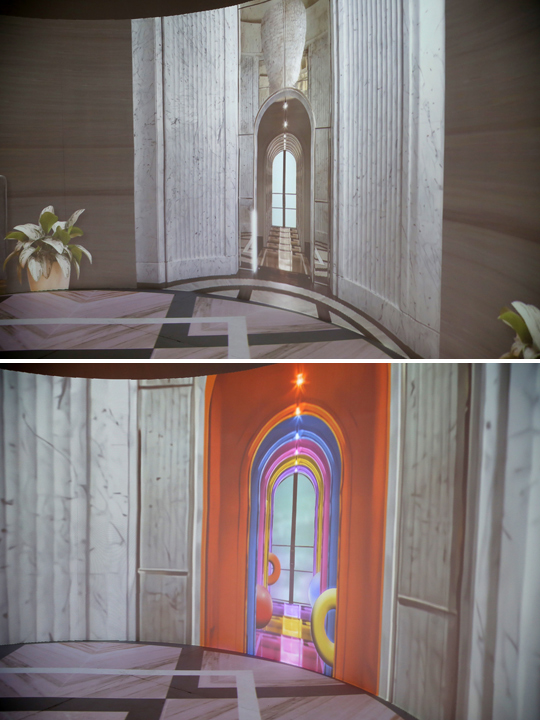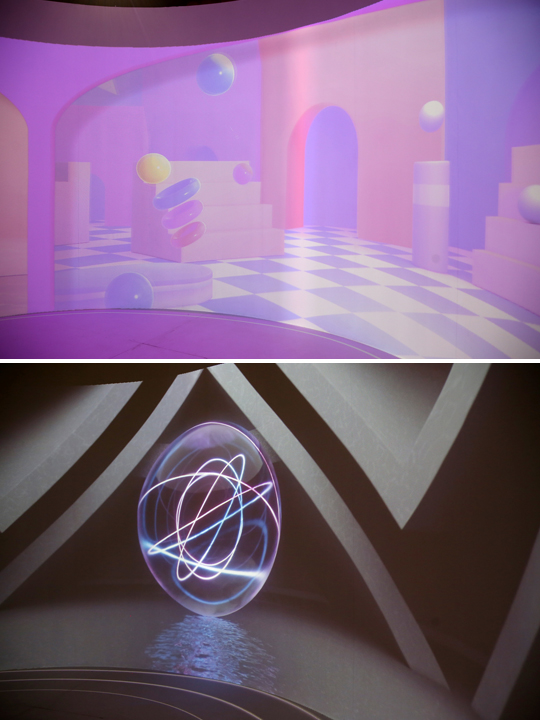 Tiap instalasi diperlihatkan secara urut dari ruang ke ruang demi perjalanan melihat yang lebih seamless.
"Dengan terselenggaranya kembali TCOI tahun ini, kami, para desainer ID12, ingin lebih memperkenalkan profesi interior desain kepada masyarakat Indonesia. Juga diharapkan membangkitkan kreativitas serta menginspirasi untuk mendesain ruang hunian kedepannya," tutup Ary. (AP)