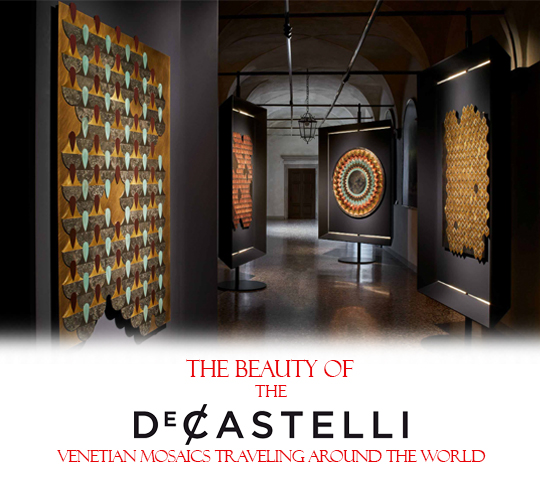 presented by

THE BEAUTY OF THE DE CASTELLI VENETIAN MOSAICS TRAVELING AROUND THE WORLD
Published by Sugar & Cream, Friday 07 October 2022
Images courtesy of De Castelli
Tracing Venice On Tour Hosted By Boffi Studio In Lyon: 12-21 October 2022
Boffi Studio Lyon will host the precious tableaux, inspired by mosaics of the Basilica of San Marco in Venice, designed by Zanellato/Bortotto and handcrafted by De Castelli.
The exhibition also offers the opportunity to discover an exceptional selection of De Castelli pieces of furniture.
Boffi Studio Lyon
13, rue Jarente,
69002 Lyon, France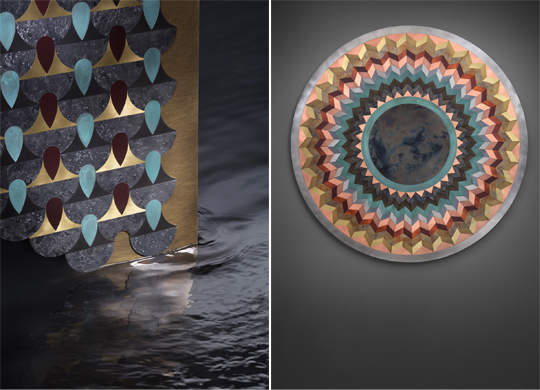 The Tracing Venice exhibition, the De Castelli tribute to unique Venice and the precious San Marco Basilica mosaics, becomes a traveling, world tour.
Presented for the first time at Homo Faber, a cultural event dedicated to top level craftsmanship and artistic trades, held on the island of San Giorgio in Venice last April and then taken to the De Castelli showroom in Milan during the 2022 Milano Design Week 2022, Tracing Venice was much appreciated by the international audience.


Presented by Le Chateau Living
The exhibition is now off for a tour through different world cities including Lyons in Boffi Studio , with the event opening on 12 October.
The next stops will be Zurich in November in the Pure Living space and London with Tollgard London in March 2023.
Each stop will be accompanied by a live talk during which the company will be telling the tale of the metals it experiments with by grafting cutting-edge technologies onto craft excellence, with unusual, exclusive results.