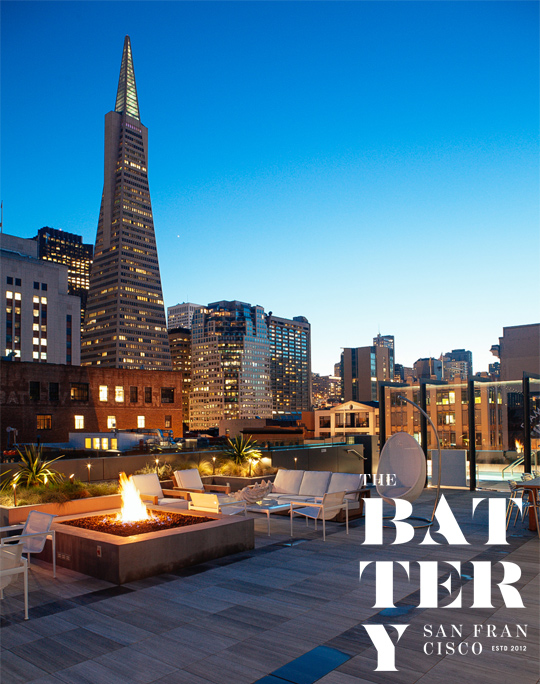 presented by

The Battery Hotel @ San Francisco
Published by Sugar & Cream, Thursday 18 March 2021
Text by S&C, Images Courtesy of The Battery Hotel
Unique Experiences
Jika San Francisco masuk dalam list destinasi untuk 2021 ini, maka S&C merekomendasikan The Battery yang berada di down town kota cantik San Francisco. Interior butik hotel dipercayakan sepenuhnya kepada salah satu desainer ternama yaitu Ken Fulk. Tersedia hanya 14 kamar dan sebuah penthouse dirancang berkesan 'vintage' termasuk furnitur dan aksesoriesnya.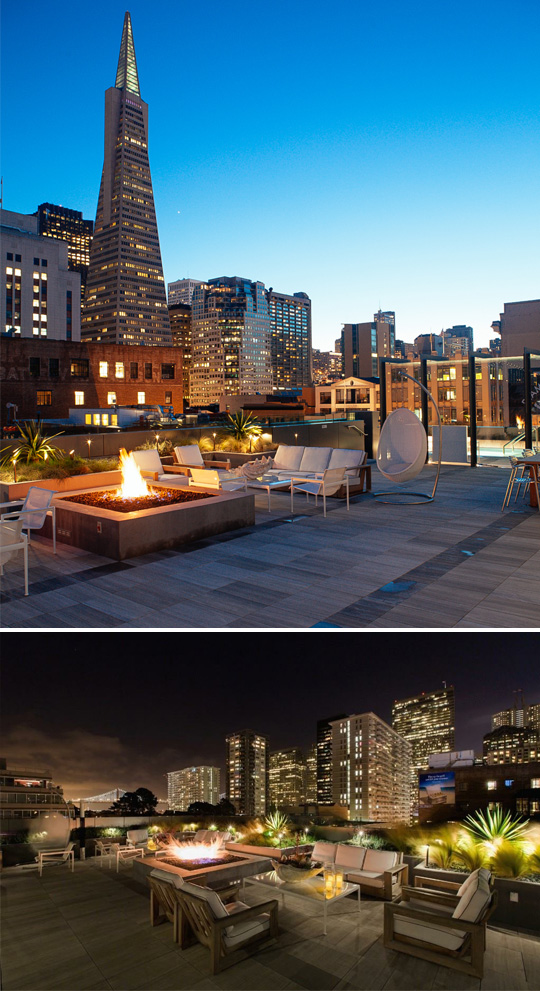 Penthouse II | Penthouse Terrace – night view of bay bridge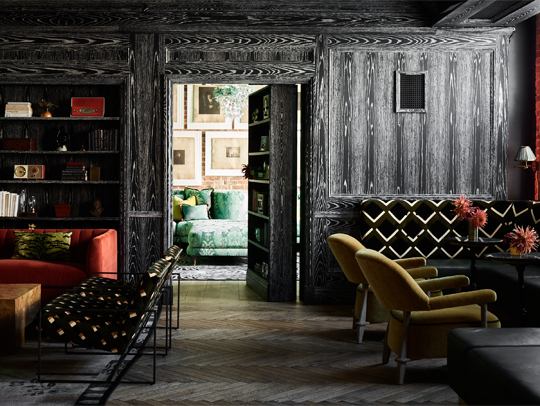 Green Room Entrance
"One of our favorite (Winston Churchill) quotes we abide by here at The Battery is, 'We shape our buildings, thereafter, they shape us,' the Birches say. "As we were designing The Battery, we had so many ideas for bars and lounges and spaces for people to connect and socialize, and we knew Ken Fulk would help us bring our building to life." – Michael and Xochi Birch,social entrepreneurs, philanthropists, and Founders of The Battery.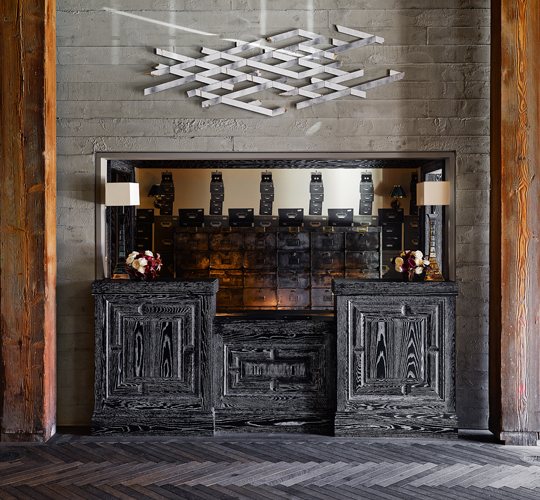 Reception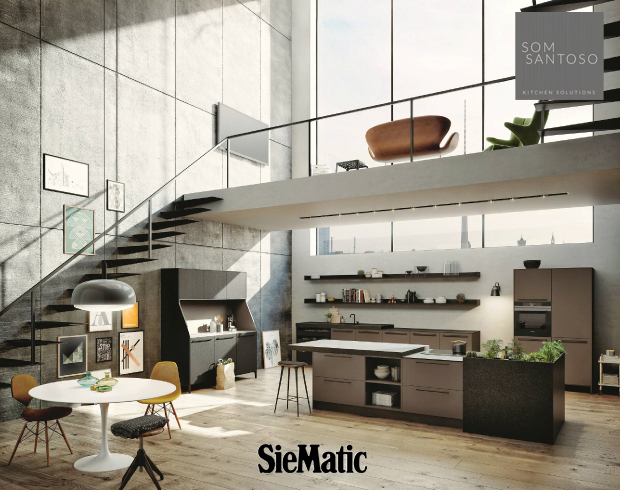 Presented by Som Santoso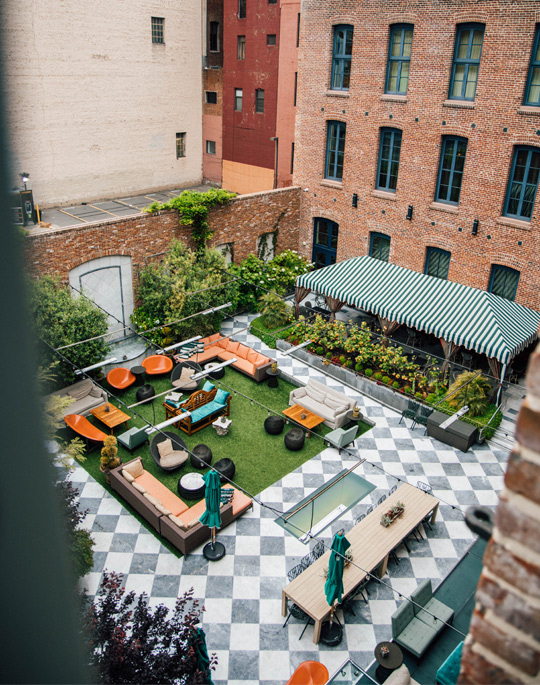 The Garden
Yang menarik adalah garapan Ken Fulk yang sangat detil pada keseluruhan hotel. Menawarkan pencerahan inspirasi bagi para tamu hotel. Kehadiran sebuah private club (hanya untuk member) mencerminkan timeless glamour dan effortless style menjadi kebanggaan sebagai ruang interaksi, koneksi dan aspirasi.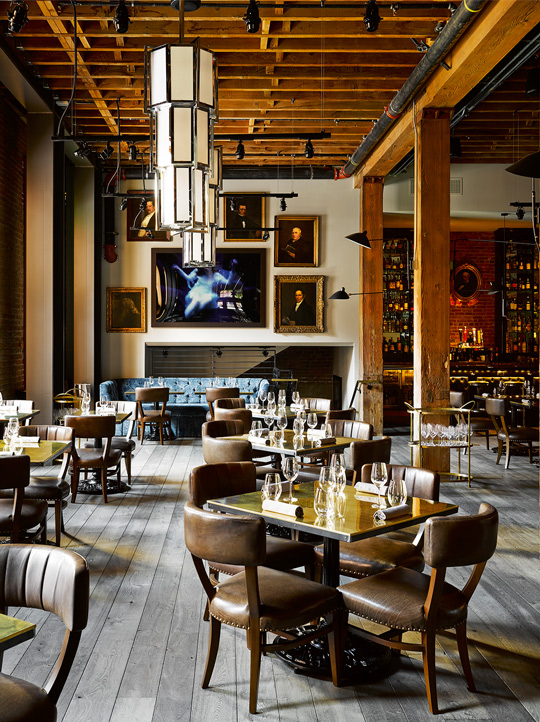 The Living Room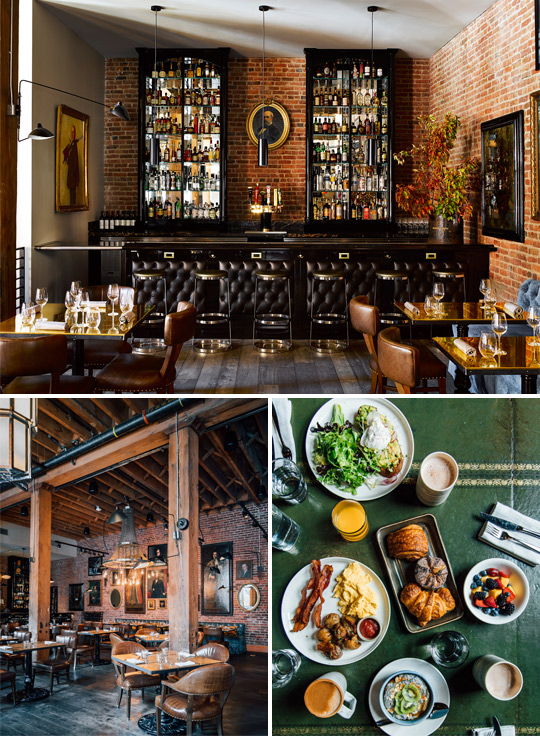 Dining Room Bar | Fine Dining in The Living Room | F&B
Butik hotel yang dibuka pada Oktober 2013 ini selain menyajikan desain interior yang unik, juga menyediakan pengalaman menikmati hidangan yang istimewa. Dimulai dari restoran 717B dengan dua ruangan berbeda; jamuan santai dan bar pada The House Bar, atau area lebih intim, The Living Room. Menunya pun penuh dengan hidangan California modern yang diolah dari bahan-bahan lokal. Ada juga CommuniTea, sebuah tradisi minum teh dengan tema khusus menyajikan pengalaman minum the tidak biasa dan hidangan penutup istimewa dari Pastry Chef Michael Tabatabai. Tak ketinggalan, The Battery pun menghadirkan The Wine Cellar yang menampilkan lebih dari 1.200 wine yang telah dikurasi oleh Christophe Tassan, Wine Director The Battery.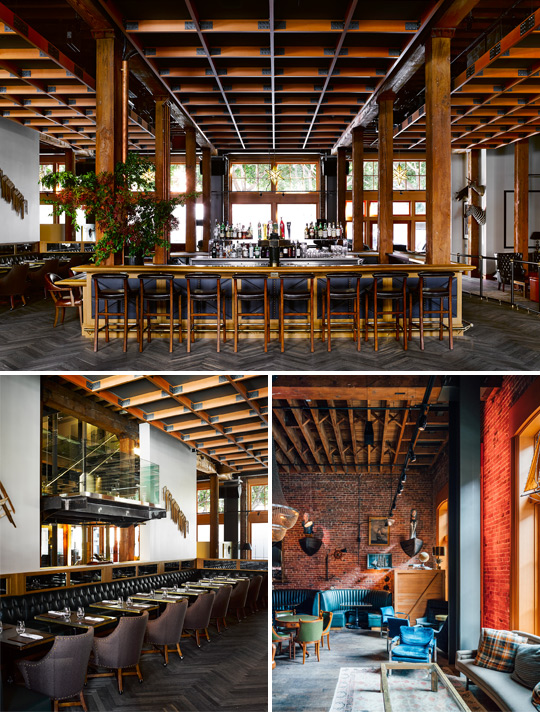 The House Bar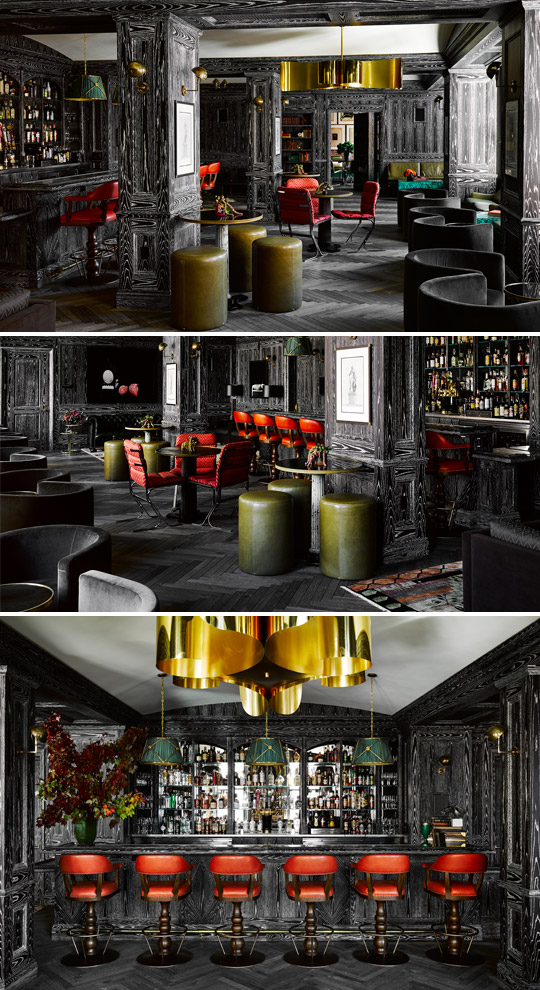 The Musto Bar
Namun khusus pada member, di lantai dua terdapat Musto Bar yang dilapisi nuansa kayu ek dengan dinding luar yang memperlihatkan batu bata asli bangunan. Masuk ke dalam, semburat warna hijau olive hingga merah terang menyambut mata dengan kilaunya.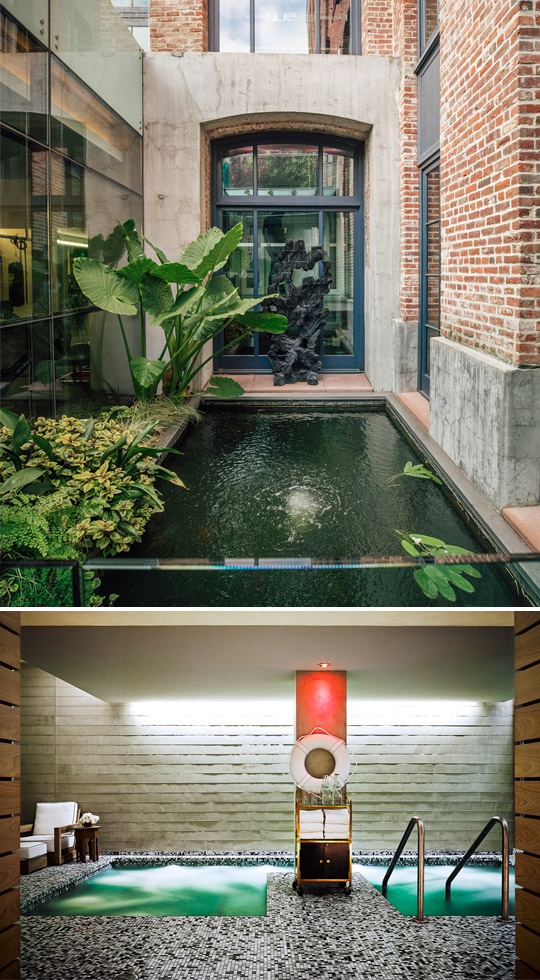 The Spa | The Spa – Hot Tube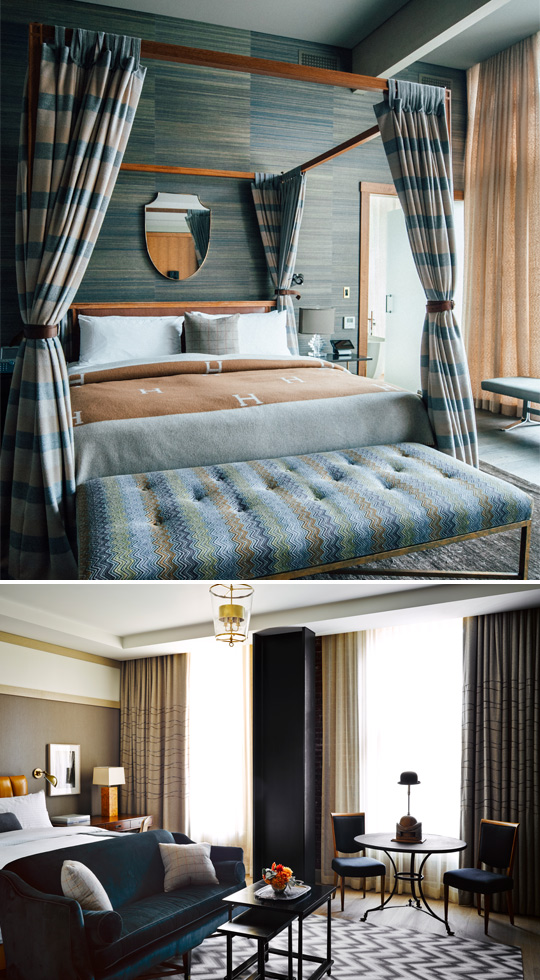 The Penthouse Bed | Room 12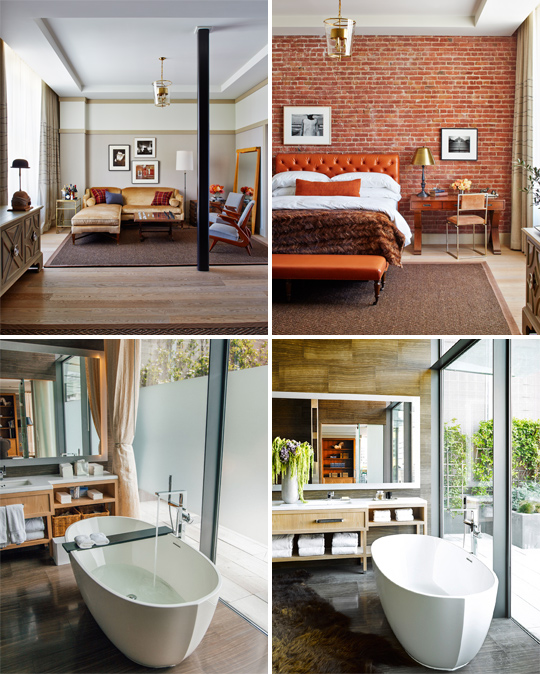 The Lounge Suite | The Penthouse Bathroom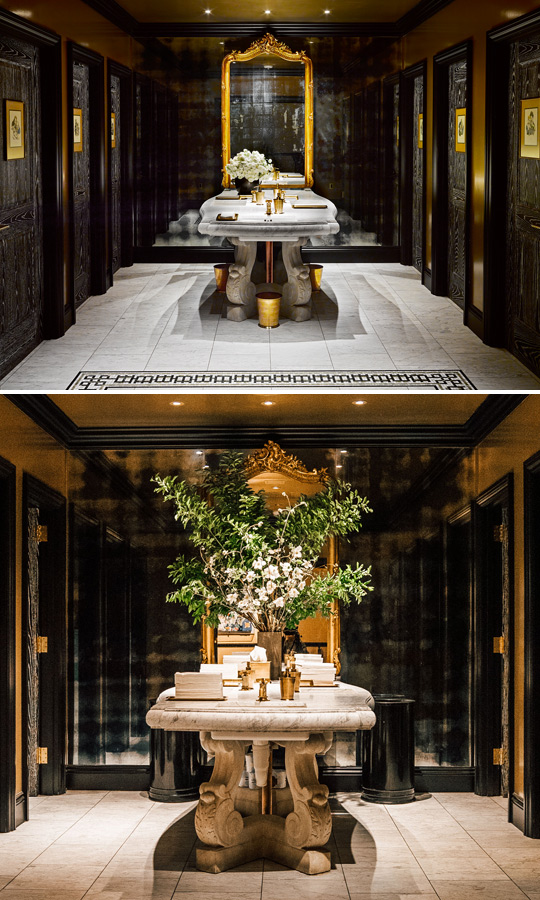 CoEd Bathroom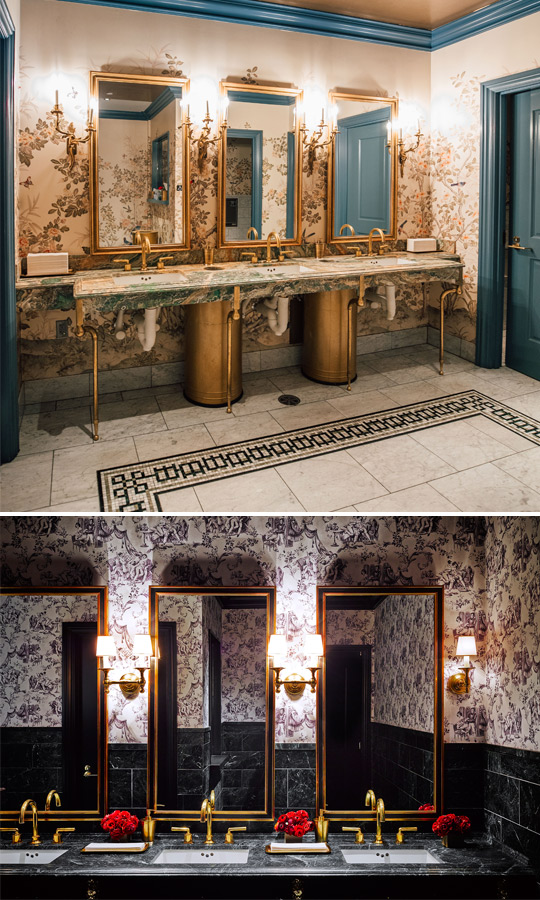 Interiors | Mens room