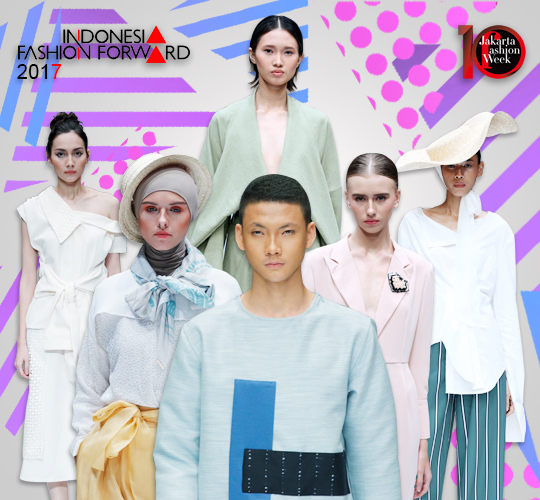 The 6th Fashionable Footstep Forward
Published by Sugar & Cream, Friday 03 November 2017
Text by Lynda Ibrahim, images courtesy of JFW
The 10th Jakarta Fashion Week 2017
For the past six years Jakarta Fashion Week has invested on a coaching program named Indonesia Fashion Forward, where a small group of potential designers are closely mentored on both design and business aspects to prepare them for international markets. Successful past members were the likes of Major Minor, Yosafat Dwi Kurniawan, Peggy Hartanto, Tex Saverio, Dian Pelangi and Toton who later went to win the prestigious Woolmark Prize Award for womenswear. This year's batch, showcased during the 10th Jakarta Fashion Week, includes Danjyo Hiyoji, Mazuki, At the Studio, Rêves Studio, Etterette by Vivian Lee, Pvra, and Kami. So, how have they fared at the fashion week?
At a glance, clean silhouettes and urban sensibility came to mind, presented most by Mazuki, Etterette, and  Rêves Studio.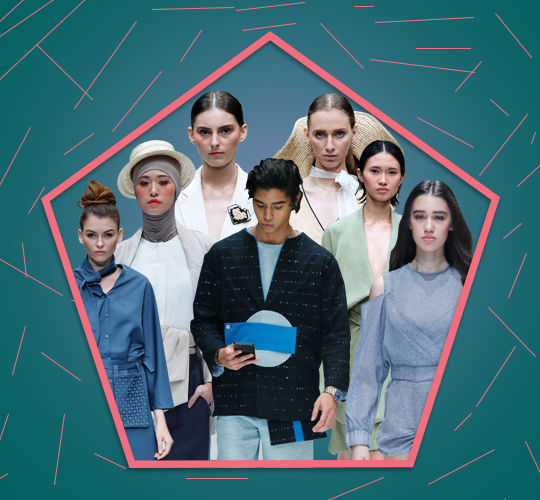 Playing with drapery—folds on or hangs down— and bias cut, Etterette hugs the wearer's curves in soft textures and flexible fabrics. Added with the cutout detailing, the result was an urbane feminine collection. Interestingly, although most of the pieces must've been designed with social events in mind, a couple of pieces would work well at corporate office if styled differently.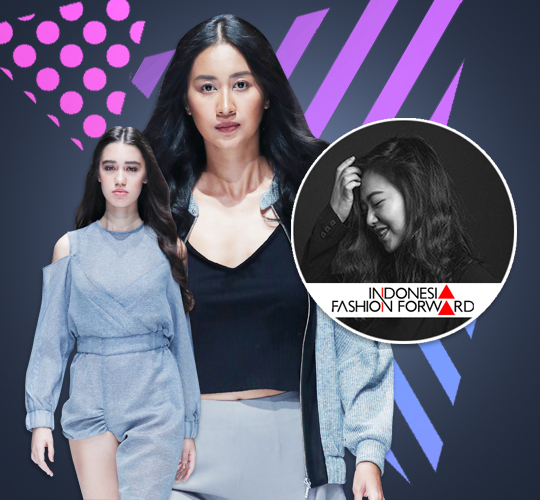 Vivian Lee
A similar aesthetic was imbued through the collection by Mazuki. Built on the narrative of a man mesmerized by the moon, the collection came out sleek and androgynous. Mazuki seemed to be at ease with pattern plays and fabric selections, yet she didn't try to pile up too much information on the garment a restraint young Indonesian designer often failed to demonstrate.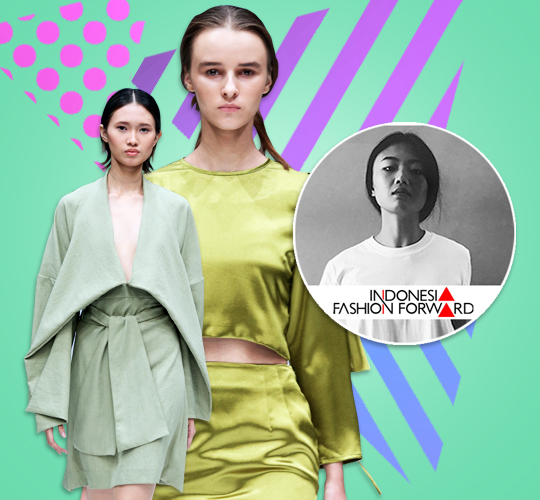 Mazuki
Rêves Studio offered body-flattering silhouettes in various materials; stylish green pinstripes suitable for corporate office, skin-baring laces in white or black perfect for posh resort. It's nice how the label comfortably sways between structured and loose fitting and yet never lose the sense of being in one collection.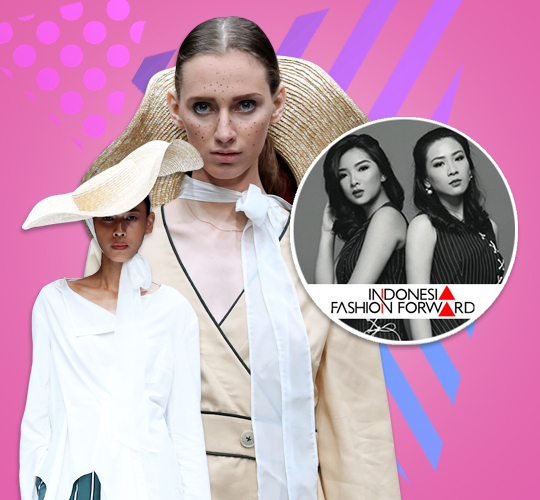 Rêves Studio
Inspired by a woman's coming-of-age journey, At the Studio sent down a collection in soft hues and vivid flower embroideries. The ruffled collars added more coyness, yet most of the pieces were flexible enough to be styled to look current instead of retro. I was reminded of a cardigan I purchased back when the label was still called Agree to Shop and how ageless that cardigan looked.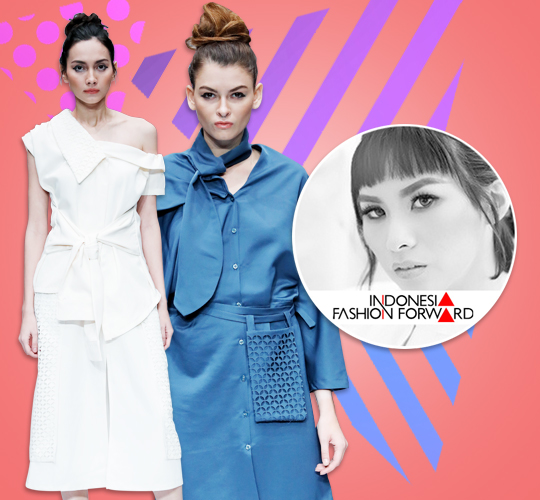 At the Studio
Kami the modest wear label anchored their collection on the Meiji Restoration, when Western influences started trickling into the Japanese culture. The collection was shaped by kimono-style outerwear and obi sash, leaving the rest of the ensemble flowing freely. I actually really liked a few pieces from the collection—and I loved the linen, cotton and silk used—yet I felt the label tried to send too many messages on one collection. Would've made a very good collection had the label focused more on the strongest overall look and stuck with it.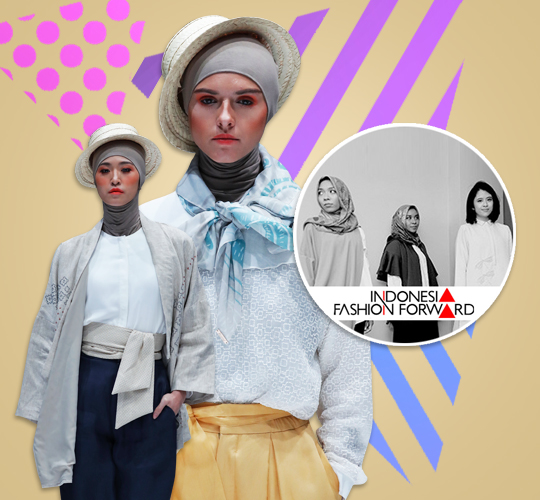 Kami Idea
Pvra the footwear label came under the limelight last year after winning CLEO Awards for Most Promising Accessories Brand. While the beadworks remained as intricate and lovely, I honestly expected a more fashionable selection of shoes sent down the runway by an IFF inductee. I believe the label could've done more, so it's a pity on the show that was supposed to be a showcase of how promising the label was it didn't.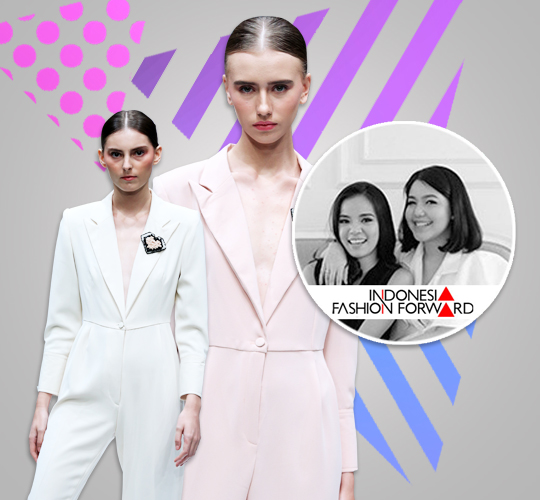 Pvra
Danjyo Hiyoji always marched to the beat of their drums, and so did they this year at the 10th Jakarta Fashion Week. With four shows slated, they had more runway time than any other newest members of IFF. I was afraid first that the duo designers would spread themselves too thin, but I was pleased to see that they apparently could manage themselves. My favorite collections were the bold blue color-block composition that was pretty much in line with the label's typical silhouettes and the gentle pink concoctions that was a refreshing change. Within a short time the label has garnered quite a following, which can mean an encouragement to shoot higher or an entrapment to feel secure. I hope the label will smartly pick the first, not the latter.
Which one was your favorite?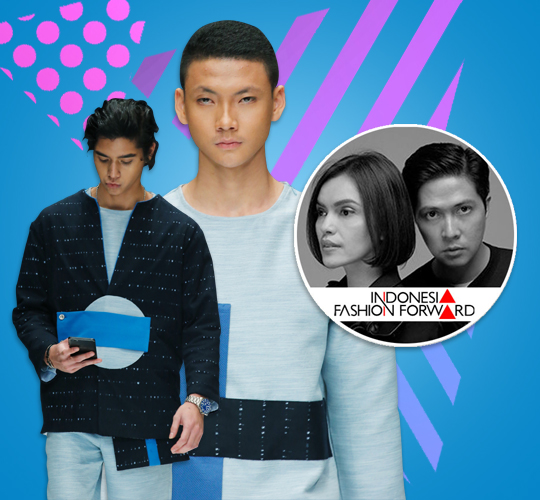 Danjyo Hiyoji