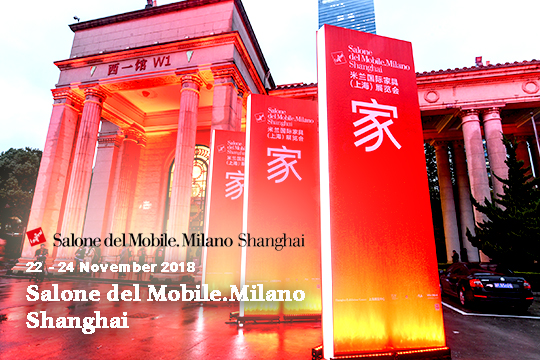 The 3rd Salone del Mobile.Milano Shanghai : Nov 22, 2018 – Nov 24,2018
Published by Sugar & Cream, Thursday 22 November 2018
Text & Images courtesy of Salone del Mobile.Milano Shanghai
@ SEC- Shanghai Exhibition Center
The Salone del Mobile.Milano Shanghai is back on the starting blocks for the third time. From Thursday 22nd to Saturday 24th November at the SEC – Shanghai Exhibition Center, 123 Italian brands will showcase the very latest in "living Italian-style", highlighting the inherent imagination, creativity and original manufacturing quality that has always made Italy's furnishing sector stand out. These crucial elements are what make it particularly attractive to Chinese consumers, keener than ever on high end and designer products.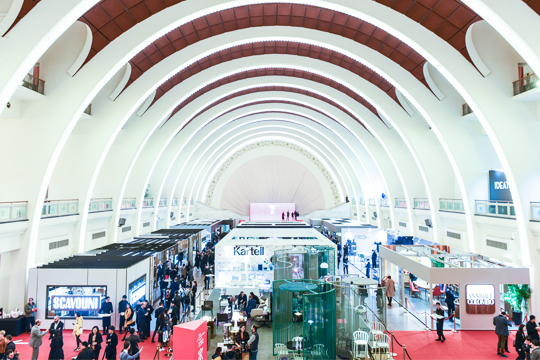 "The Salone del Mobile.Milano Shanghai is a strategic international appointment, which has grown exponentially thanks to the quality of the exhibition and the interest of a public increasingly aware of and sensitive to the values of design. We are making our return to China's economic capital with great enthusiasm, in the firm belief that we will be able to further advance what is already a fertile commercial and cultural dialogue between the two countries. We are sure this third edition will fully satisfy the demands of a rapidly-changing market that has great expectations of us, as it has a manufacturing history behind it similar to that of Italy in terms of the constant quest for beauty, originality and elegance" said Claudio Luti, President of the Salone del Mobile.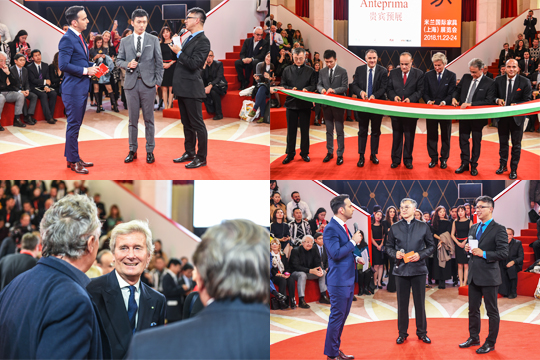 Compared with its competitors, Italy is the country with the highest sales in China in 2017, making it the top supplier of furniture (22% of all Chinese imports). During the first seven months of 2018, China ranked 7th in the top 10 destination markets for Italian Furnishing and Lighting Macrosystem exports. Growth slowed during the period January-July 2018 (+5,5%), but was still among the highest of the top ten countries.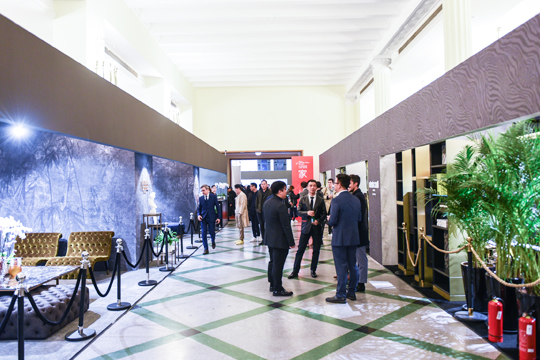 The three days of design provided by this year's Salone del Mobile.Milano Shanghai are a journey into "Italian savoir faire", sophisticated and open-minded, providing an unmissable opportunity for Chinese professionals admiring of the wholly Italian ability to interpret today's lifestyle through advanced and intelligent tailored creativity and research. The furnishing solutions brought by the companies to Shanghai fall into the same categories as those in Milan.