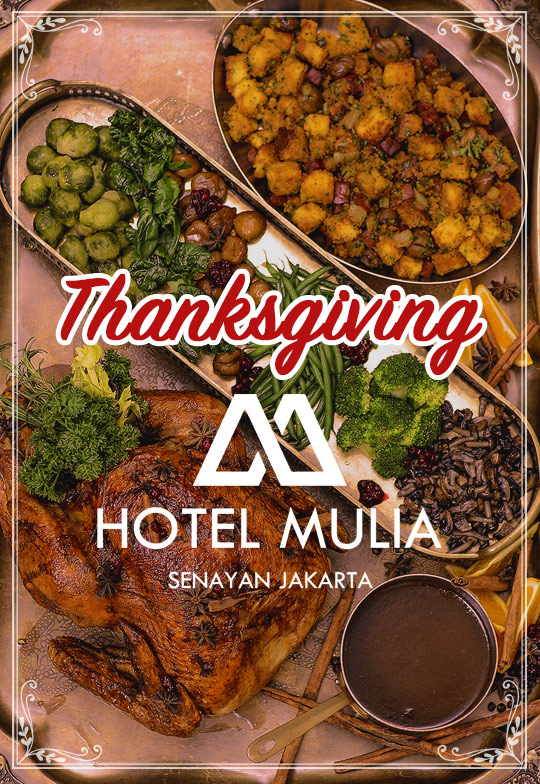 Thanksgiving at Hotel Mulia Senayan, Jakarta
Published by Sugar & Cream, Monday 19 November 2018
Text by Auliya Putri, Images Courtesy of Hotel Mulia Senayan, Jakarta
At The Café, Orient8 and The Cake Shop
Perayaan yang jatuh pada minggu ke-empat bulan November ini, ialah untuk mengucapkan rasa syukur atas kebahagiaan dan kemakmuran  yang telah dirasakan satu tahun penuh. Dimana keluarga, kerabat, dan orang terkasih berkumpul dan membagikan canda dan tawa sepanjang hari dalam balutan suasana hangat makan malam, biasanya dengan menu utama ayam kalkun.
Hotel Mulia Senayan, Jakarta pun tak ingin ketinggalan dalam membagikan kehangatan hari berterima kasih ini. Bertempat di The Café dan Orient8, serta French & Pan-Asian Restaurant, pada tanggal 22 November 2018, Anda bisa menikmati sajian ayam kalkun terbaik ditambah dengan semua kesenangan dan kegembiraan tiada duanya.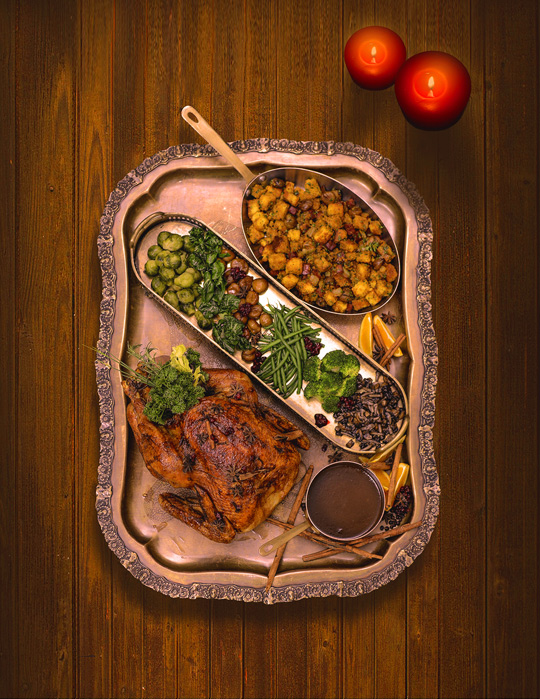 Untuk Anda yang tetap ingin merayakan di rumah, The Cake Shop menyiapkan khusus untuk Anda. kalkun panggang yang siap dibawa pulang. Pastikan Anda memesan dua hari sebelumnya, ya.
Untuk reservasi dan pemesanan, sila hubungi di nomor 575 3272 atau 574 7777
Happy Thanksgiving!