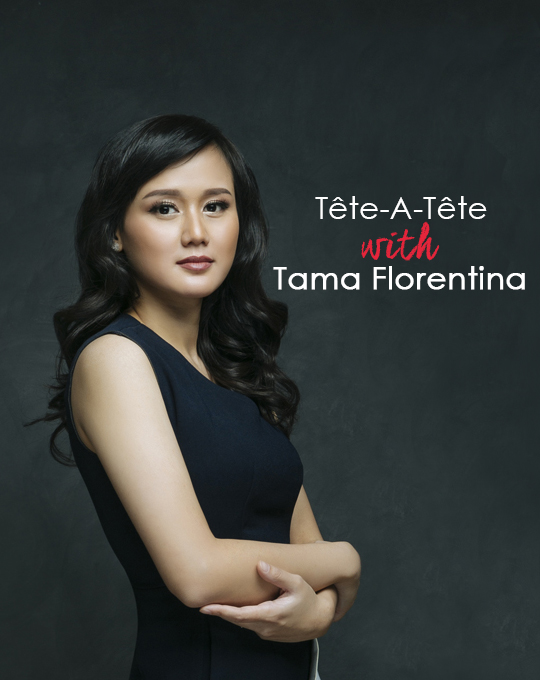 presented by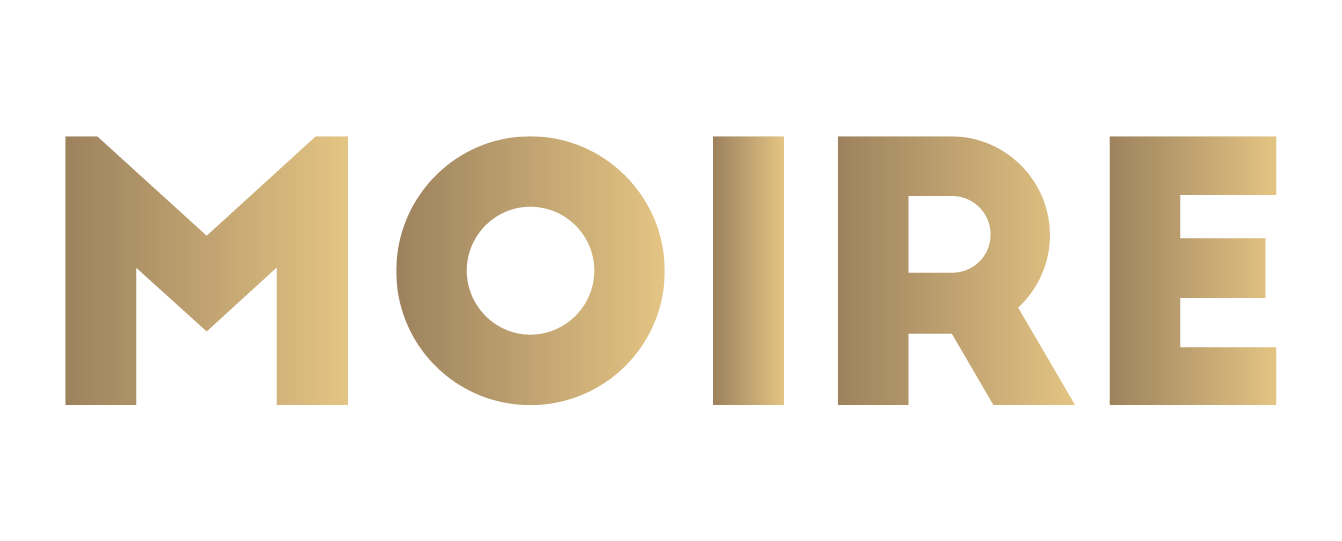 Tête-A-Tête with Tama Florentina
Published by Sugar & Cream, Tuesday 06 April 2021
Text by Farida Esti, images courtesy of Moire and Kongo
The Flat Thing That Brings You Happiness.
Situasi tidak menentu di tahun 2020 berlanjut menyelimuti kita semua hingga awal kuarter tahun 2021ini. Berdampak pada semua sektor termasuk sektor bisnis. Tak terkecuali berimbas juga pada sektor interior dan arsitektur, seperti produsen karpet premium, Moire Rugs dan Hello Rugs.
Setiap pengusaha terus berjuang dan beradaptasi dengan menyusun strategi baru untuk bertahan. Hal ini pula yang sedang diupayakan pemilik Moire Rugs, Tama Florentina. Tahun 2020, Moire Rugs meluncurkan koleksi karpet edisi spesial menggunakan tenaga mesin yang relatif jauh lebih ekonomis dari hand tufted. Hasilnya cukup memuaskan, terjangkau dan tentunya tetap memakai material pilihan kualitas terbaik. Moire Rugs menawarkan alternatif koleksi yang lebih terjangkau untuk pilihan klien.
Kondisi saat ini tak membatasi kreativitas Tama dalam berkarya. Ia juga terus melanjutkan koleksi seri desainer dengan beberapa desainer muda seperti Zulyo Kumara untuk beberapa desain. Hal yang paling membanggakan adalah kolaborasi Moire Rugs dengan seniman grafiti asal Perancis, yaitu Kongo. Sebuah karpet buatan Indonesia dari Moire Rugs dipajang selama 3 bulan di Kota Paris dalam pameran tunggal seniman Kongo pada bulan Januari 2020 lalu. Dan di 2021 koleksi baru dan koleksi seri desainer kembali menjadi fokus Tama. Khusus tahun ini ada  kejutan dua desainer internasional siap mewarnai koleksi seri desainer tersebut.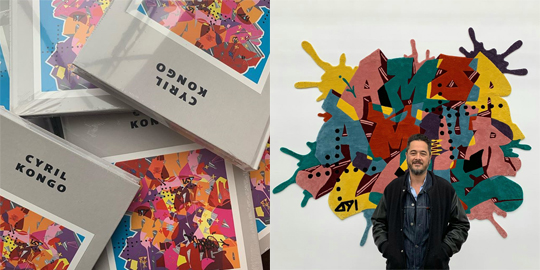 Artist Kongo in front of a rug produced by Moire Rugs  (Tama) included in Kongo's Monography book (2019). The book is available on eshop.PlazaIndonesia.com
Simak perbincangan S&C dengan Tama Florentina pemilik Moire Rugs dan Hello Rugs.
How's life during pandemic?
Pandemi ini lebih mendekatkan saya dengan keluarga. Anak-anak sekolah daring dari rumah, dan aktivitas keluar rumah lebih dibatasi. Jadi saya ke kantor setelah anak-anak selesai sekolah.
What does motivate you now as the business owner of Moire Rugs and Hello Rugs?
Yang memotivasi saya, selain keluarga juga ada tim yang bekerja mendukung saya. Beberapa dari mereka (tim) sudah bergabung dari awal tahun 2014. Jadi saya ingin perusahaan ini maju bukan untuk saya dan keluarga saja, tapi juga utk semua orang di perusahaan. Jika perusahaan maju, kesejahteraan karyawan juga meningkat.
Saat ini, produk apa yang sedang gencar diperkenalkan kepada publik dari Moire Rugs atau Hello Rugs?
Saat ini kami memproduksi karpet ready stock yang dibuat dengan mesin. Dan kami terus melayani permintaan tailor custom rugs menyesuaikan dengan desain para klien ataupun desainer.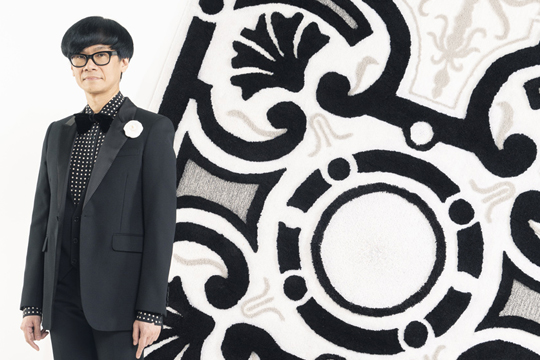 Fashion Designer Didi Budiardjo in front of his rug with Swarovski crystals produced by Moire Rugs
Anda telah bekerja sama dengan beberapa desainer untuk mendesain karpet edisit terbatas untuk Moire Rugs, siapa desainer terbaru yang akan/sedang berkolaborasi dengan Anda? Dan apa misi dari kolaborasi tersebut?
Saya akan bekerjasama dengan desainer internasional, dan akan launching di penghujung tahun 2021. Tujuannya untuk mengenalkan brand kami di kancah global.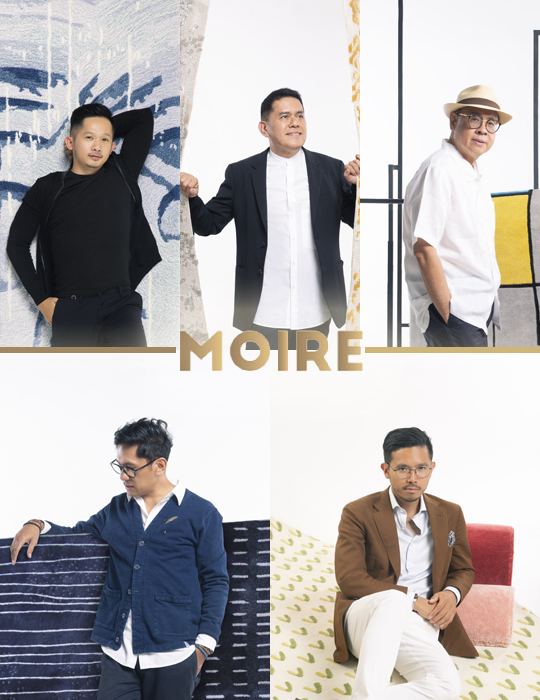 Designer Rugs 2018 by Moire Rugs: Ronald Humardani, Sammy H. Syamsulhadi , Hidajat Endramukti, Eko Priharseno & Alvin Tjitrowirjo
Menurut Anda bagaimana tren (motif dan bahan) di tahun yang akan datang? apakah isu sustainability masuk dalam agenda Anda?
Untuk trend karpet perkembangannya cepat sekali ya, sekarang untuk indoor lebih modern dan bertekstur. Sedangkan untuk outdoor kami bekerjasama dengan pengrajin lokal memproduksi outdoor rug berbahan sisal, sea grass, dan banana fiber.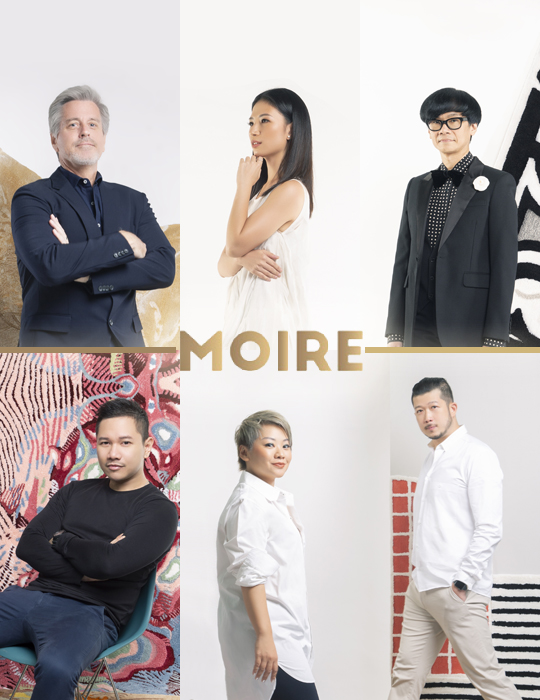 Thomas Elliott, Francine Denise Tjoitang, Didi Budiardjo, Sandy Karman, Santi Alaysius & Hamphrey Teja (Domisilium Studio)

Bagaimana animo pembeli saat ini dengan fiber alami dan juga carpet outdoor?
Diluar dugaan ternyata cukup banyak yang mulai mengenal dan menyukai koleksi outdoor ini. Permintaan mulai meningkat dibandingkan tahun-tahun sebelumnya.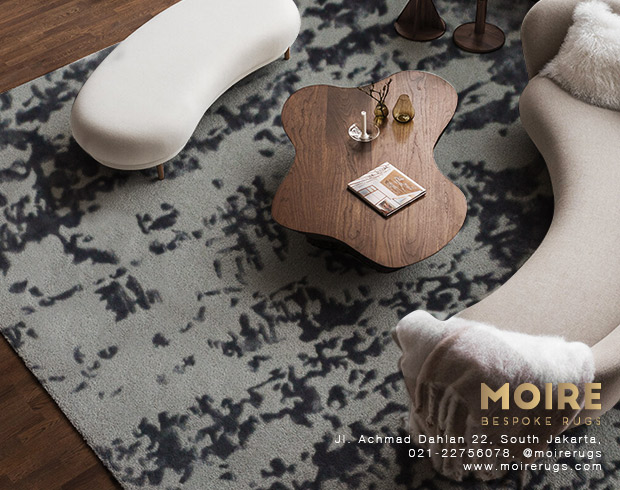 Presented by MOIRE Rugs
Two favorites fibers that you would highly recommend for your ultimate clients?
Wool dan bamboo silk.
Your favorite quote :
You dont have to be famous to live out your red carpet moment.
Apakah Anda rencana untuk mengaplikasikan motif tradisional indonesia (endek, sumba, dayak) dalam koleksi carpet Anda?
Kami sudah pernah memproduksi karpet tenun bekerjasama dengan Sammy Hendramianto. Untuk kedepannya nanti akan ada koleksi-koleksi yang mengangkat pattern indonesia berkolaborasi dengan desainer lainnya.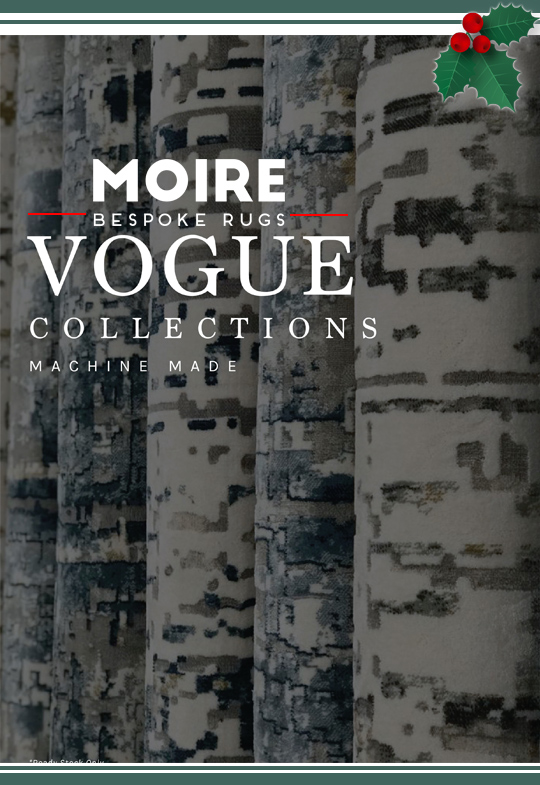 Vogue Collection (Machine Made) by MOIRE Rugs launched in 2020
Do you believe a great carpet induce happiness?
Karpet itu memberi kehangatan. Bisa dibayangkan jika rumah kosong tanpa karpet, sepertinya dingin dan kurang kehangatan.