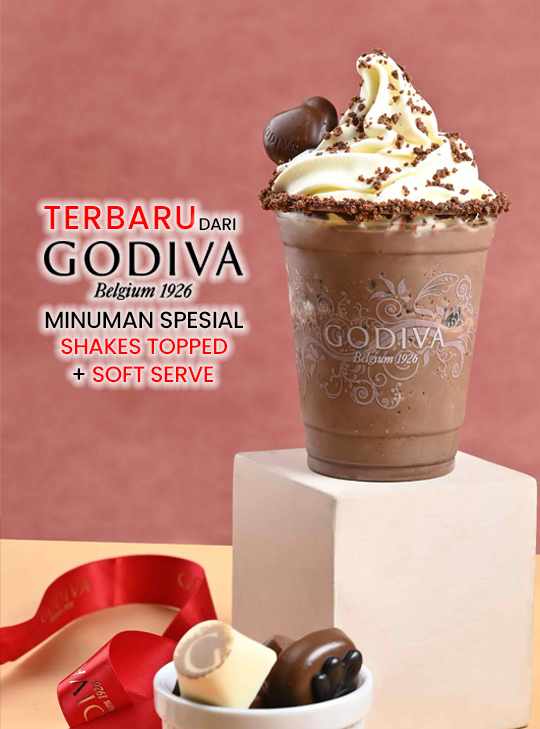 presented by

TERBARU DARI GODIVA – MINUMAN SPESIAL SHAKES TOPPED + SOFT SERVE
Published by Sugar & Cream, Monday 02 October 2023
Images courtesy of Godiva
Menyatunya Dua Best Sellers dalam Satu Minuman Spesial
Apa yang baru di Godiva bulan pada bulan September ini? Godiva memperkenalkan Shakes Topped with Soft Serve, perpaduan dua menu populer. Selain itu, Godiva juga merilis sleeves edisi terbatas untuk beberapa gift boxes dan gift sets bertepatan dengan Festival Pertengahan Musim gugur.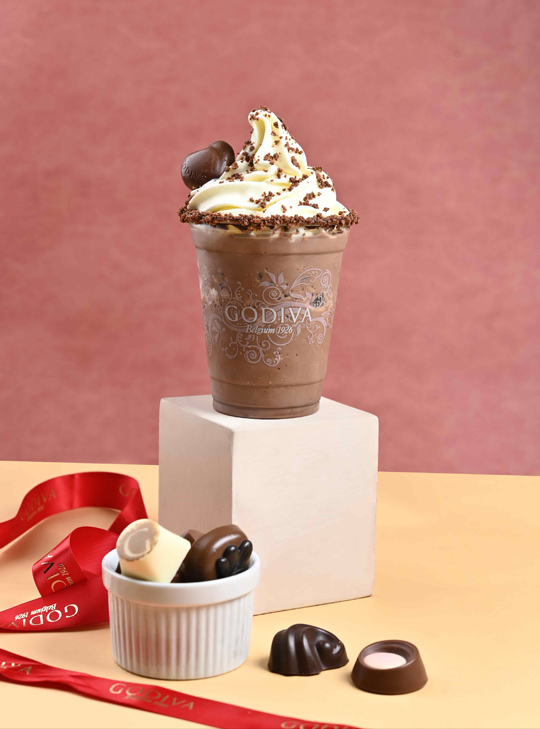 Shakes Topped with Soft Serve
Godiva terkenal dengan coklat premium dan produk-produk yang berhubungan dengan coklat. Meskipun Godiva berfokus pada coklat, Godiva juga berani menawarkan berbagai macam minuman dan jajanan yang masih terkait dengan coklat khas mereka. Dua item populer yang dimaksud adalah Godiva Chocolate Shakes dan Soft Serve. Kedua produk best seller yang biasanya ditawarkan terpisah, kini dijual menjadi satu kesatuan, menawarkan kenikmatan tiada tara bagi orang-orang yang menyukainya.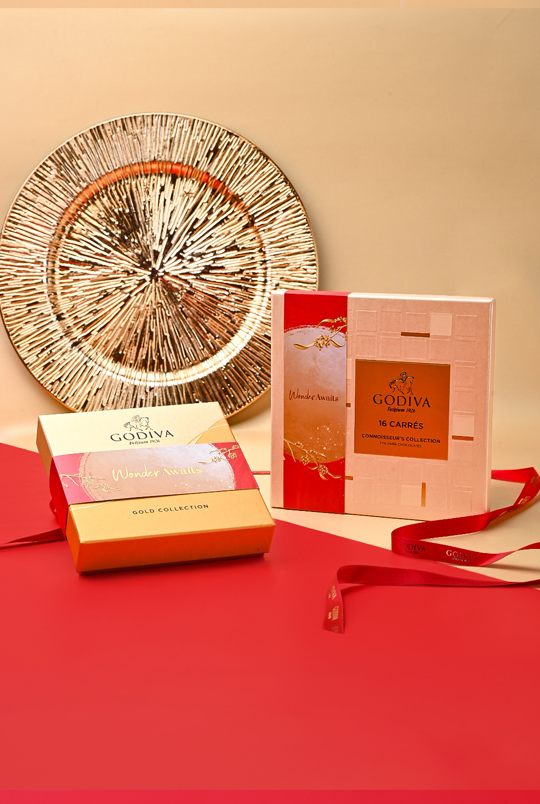 Mid-Autumn Sleeves Gift Box and Gift Set
"Kami menemukan bahwa banyak pecinta Godiva yang menyukai Shakes dan Soft Serve, sehingga kami memggabungkan keduanya untuk menawarkan pengalaman unik. Pilihan rasa yang dapat disesuaikan dengan preferensi pelanggan. Untuk Shakesnya baik itu yang menyukai milk chocolate atau dark chocolate dan untuk Soft Serve mereka dapat memilih dark chocolate, white chocolate, atau mix swirl – dengan menggabungkan white chocolate dan dark chocolate secara bersamaan," ujar Dini Alamanda Arizully, Brand Division Manager Godiva.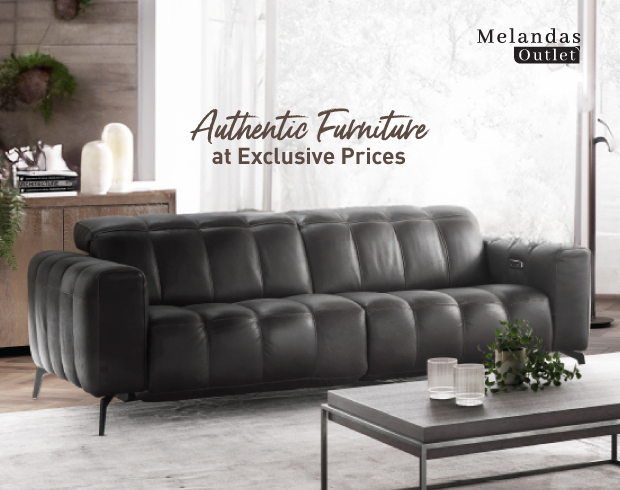 Presented by Melandas Indonesia
Shakes Topped with Soft Serve akan hadir di seluruh gerai Godiva kecuali kios mulai tanggal 16 September 2023.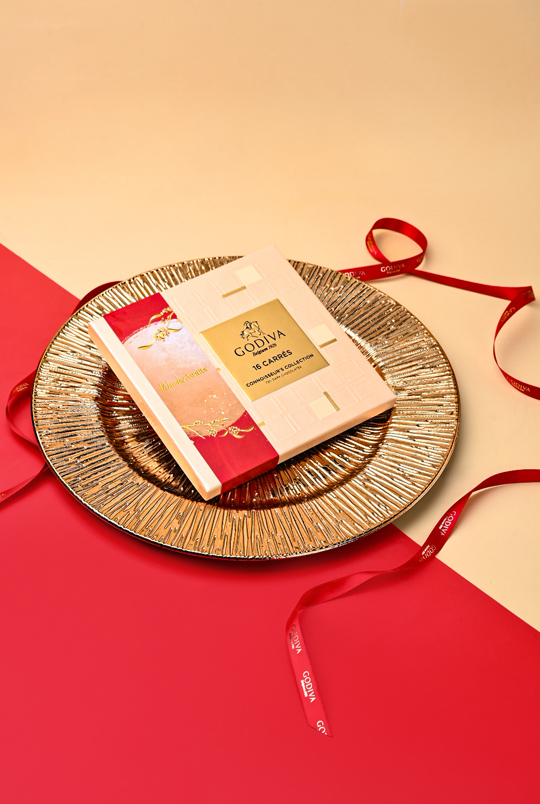 Mid-Autumn Sleeves Gift Box and Gift Set
Festival Pertengahan Musim Gugur merupakan momen perayaan, refleksi, dan rasa syukur, serta memiliki makna budaya yang mendalam. Saatnya keluarga dan kerabat berkumpul untuk mengapresiasi keindahan momen ini dan mempererat ikatan dengan orang-orang terkasih. Guna mempererat tali silaturahmi dengan orang tercinta di momen spesial ini, Godiva menghadirkan coklat khasnya untuk dinikmati bersama keluarga.
Slevees edisi terbatas untuk gift box dan gift set terlaris: G-Cube, Gold Collection, Pearls, Carre Gift Box, dan Tablet. Sleeves ini terinspirasi oleh bulan keemas an dan langit musim gugur, dan moto "Godiva Wonder Awaits" untuk menciptakan suasan cantik dan mewah.