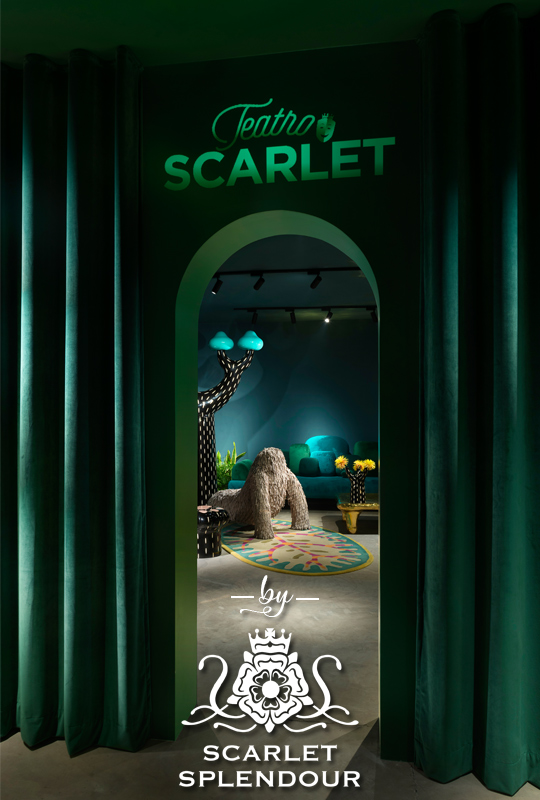 presented by

Teatro Scarlet by Scarlet Splendour
Published by Sugar & Cream, Friday 19 February 2021
Text by Dinda Bestari, Image courtesy of Scarlet Splendour
Celebration of 5 Years  – The New Studio
Perjalanan 5 tahun jenama Scarlet Splendour dari India dirayakan dengan membuka studio barunya di Kolkata, India. Didirikan oleh dua bersaudara Ashish Bajoria dan Suman Kanodia, melahirkan label yang terkenal dengan  perpaduan yang halus antara kepekaan India dan Eropa, serta menonjolkan dekorasi avant-garde dengan menciptakan karya desain yang fungsional dan fantastis selama bertahun-tahun.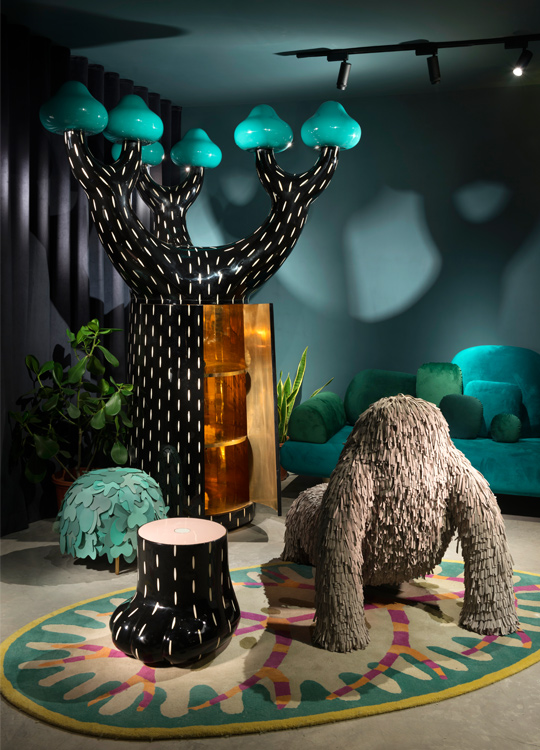 SCARLET SPLENDOUR – Forest Cabinet Final
Setelah sukses dengan koleksi inspiratif perdana yang diluncurkan di Milan Design Week 2015, Scarlet Splendor setiap tahunnya terus mempersembahkan dan memperkenalkan koleksi furnitur baru bergaya eklektik dan sedikit jenaka, yang semuanya hasil buatan tangan. Sebagian besar dari koleksi adalah hasil kolaborasi dengan beberapa desainer ternama dunia seperti  Elena Salmistraro, Marcantonio, Matteo Cibic, Richard Hutten, Nika Zupanc, dan Artefatto Design Studio.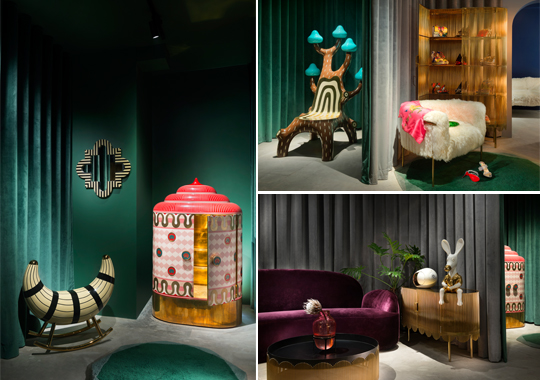 SCARLET SPLENDOUR – Mandala open | Forest chair and Strings cabinet | Purple sofa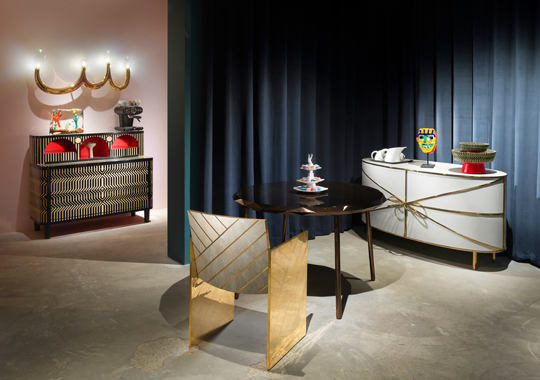 SCARLET SPLENDOUR – Cut table Horizontal
Studio terbaru seluas 1500 kaki yang berada di Kolkata, India ini, diberi nama Teatro Scarlet. Tentunya Teatro Scarlet menjadi kebanggaan baru bagi jenama yang kerap mengusung spirit kontemporer dengan desain-desainnya.


Presented by Interni Cipta Selaras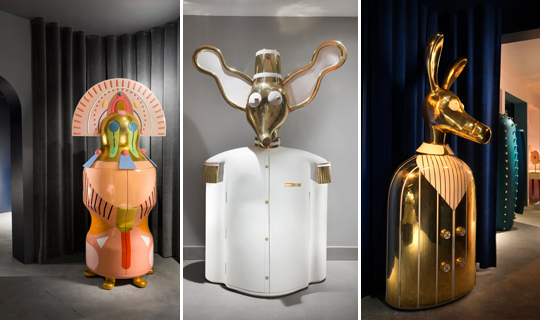 SCARLET SPLENDOUR – Chhau closed F | Elli closed | Chucco

Yang menarik perhatian dari Teatro Scarlet adalah Anda akan menyaksikan pengaruh kuat dari karya metafisik seniman surealis asal Italia terkenal Giorgio de Chirico.  Ruang demi ruang dikurasi dengan cermat melalui permainan cahaya dan bayangan. Di studio ini, Anda dapat merasakan setiap detail koleksi yang terdiri dari karya desainer ternama dunia. Tata pengaturan skema warna dan furnitur dirancang untuk menginspirasi pengunjung untuk menambahkan 'drama' ke rumah mereka.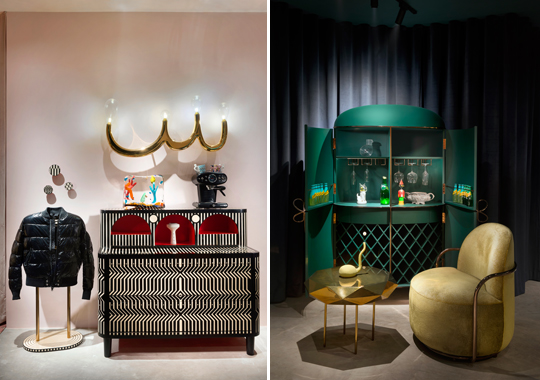 SCARLET SPLENDOUR – General straight F | Green Bar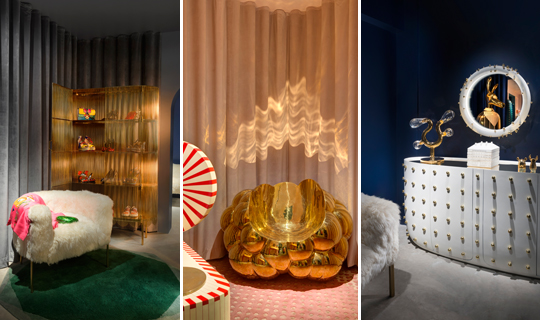 SCARLET SPLENDOUR – Strings cabinet | Wok with LFP | Oasis sideboard 
Scarlet Splendor berencana akan mengembangkan lebih banyak kolaborasi dengan para desainer dari berbagai belahan dunia dan membawa jenama ini ke setiap bagian dunia. Dimulai dari studio di 'rumahnya' – Teatro Scarlet, di Kolkata, India – jenama ini berharap akan membuka studio baru di berbagai kota tiap tahunnya.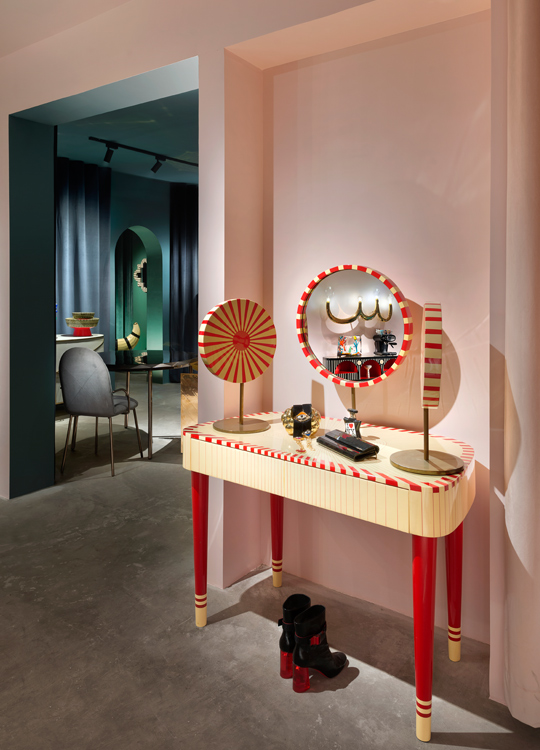 SCARLET SPLENDOUR – Lady from Paris