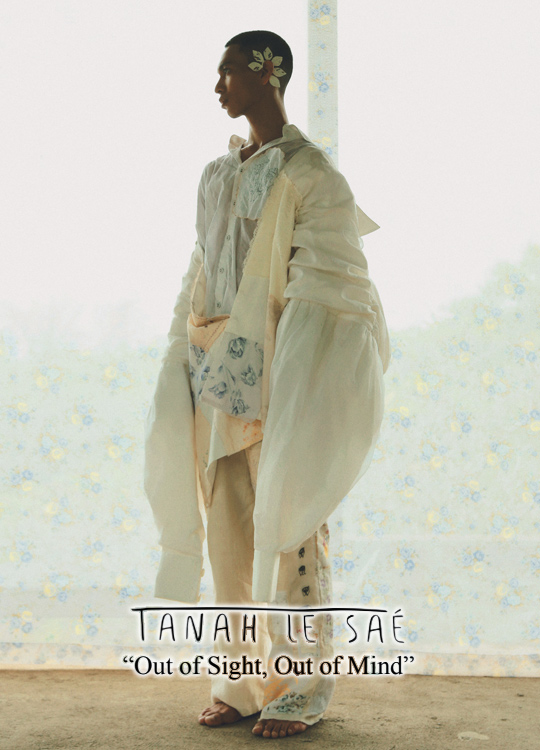 presented by

Tanah Le Saé 2021 – Out of Sight, Out of Mind
Published by Sugar & Cream, Thursday 27 May 2021
Text by Dinda Bestari, Image courtesy of Tanah Le Saé
A Different Human Perspective
Sebagai salah satu pemenang dalam ajang ANFAD (Asian Newgen Fashion Award), desainer muda Denniel Richard, menganggap bahwa fashion atau mode menjadi caranya untuk berekspresi. Bagaimana Denniel mengekspresikan 'his own fashion' adalah dengan menginterpretasikan pemikiran atau menyalurkan rasa gelisah yang ia rasakan menjadi sebuah koleksi busana.  Dan, melalui label Tanah Le Saé, Denniel menggunakan permainan gaya yang edgy dengan efek dekonstruksif sebagai narasi utama, kemudian ia  'sampaikan' ke dalam permainan warna, material, dan tekstur.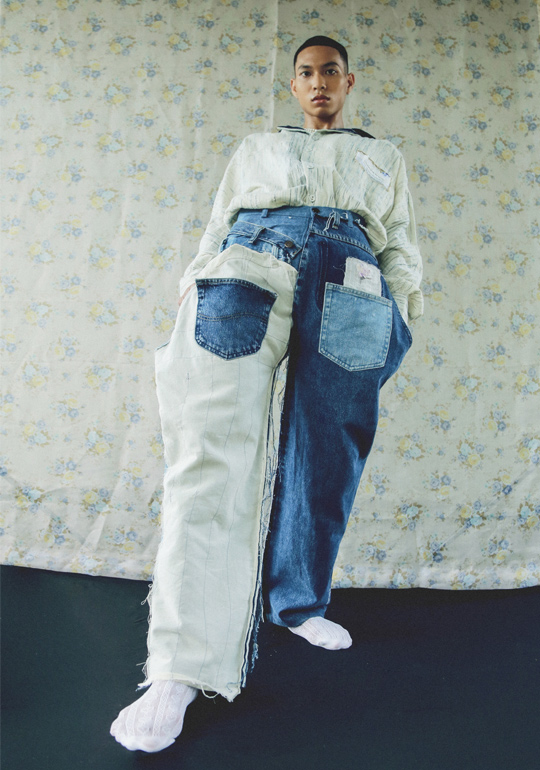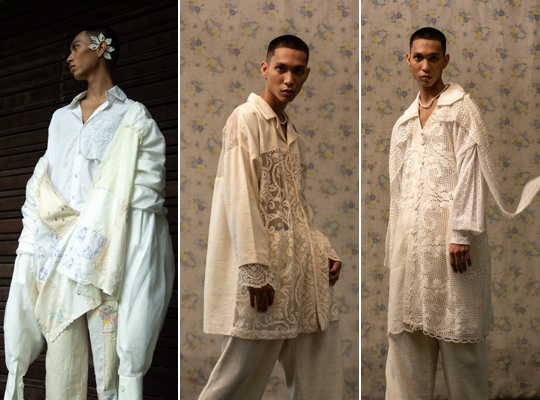 Pada koleksi 2021 kali ini, Denniel tidak tenggelam dalam aliran mainstream dengan rancangan busananya. Ia berkreasi bebas mengikuti intuitif – intuitif imaginasi yang mengalir dalam dirinya.  Dari Unseen  menjadi Out of Sight, Out of Mind yang merujuk pada personalisasi kreatif yang mendalam pada koleksi bergaya unisex ini dengan kebebasan  berinovasi dan berkreativitas.  'Melanggar' norma-norma mainstream, dimana lengan baju boleh saja kepanjangan atau asimetris, desain celana denim yang seakan menggambarkan mendualisme dengan dua warna berbeda. Potongan – potongan outerwear yang loose dengan aksen seperti kancing oversized, serta detail renda putih pada beberapa koleksi menggambarkan pola dekonstruksi yang manis menampilkan kejutan tak terduga.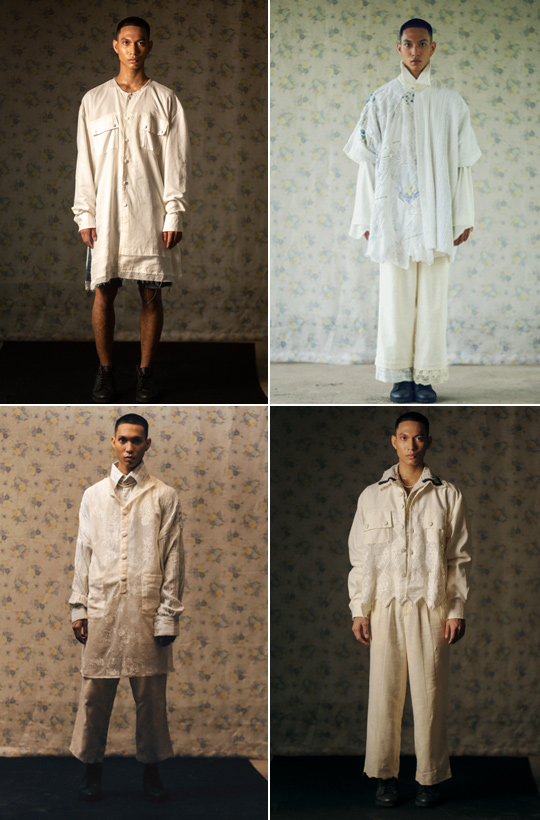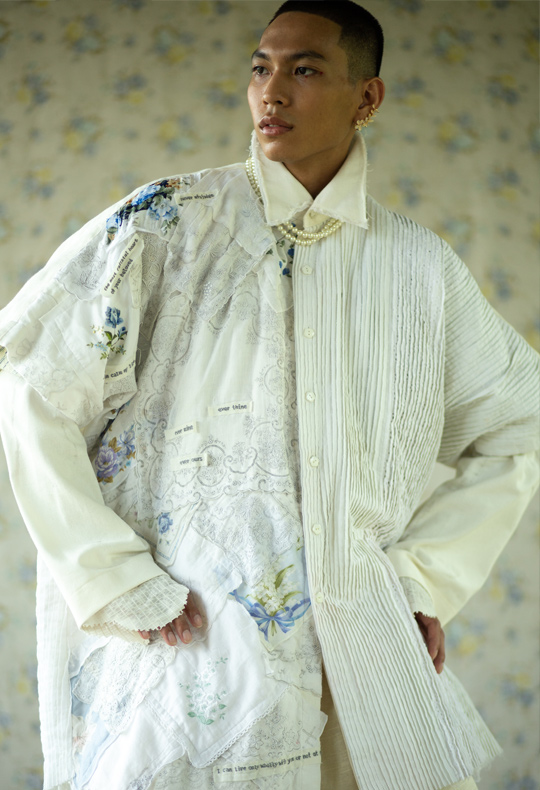 Presented by Interni Cipta Selaras
Permainan warna yang syahdu, menginterpretasi harmonisasi, sedikit sentuhan misterius sekaligus refleksi jiwa menuju ketenangan menjadi benang merah dalam keluruhan koleksi ini. Koleksi ini menjadi pernyataan kreasi bahwa fashion tidak harus mainstream atau tidak juga baku namun justru mengikuti intuitif atau kepekaan sang desainer dalam berkarya.