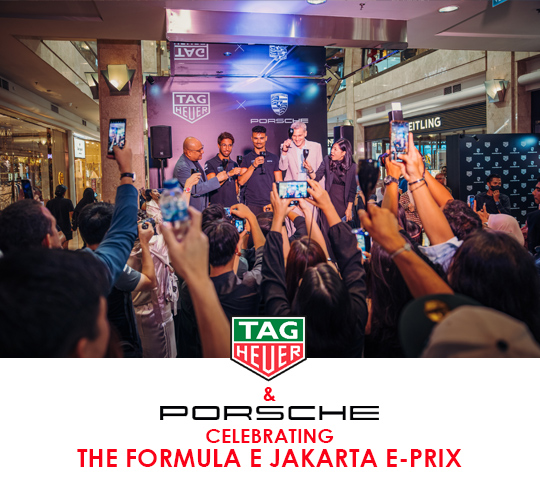 presented by

TAG HEUER & PORSCHE CELEBRATING THE FORMULA E JAKARTA E-PRIX
Published by Sugar & Cream, Thursday 13 July 2023
Images Courtesy of TAG Heuer
TAG Heuer Porsche Formula E Team drivers: Pascal Wehrlein and António Félix da Costa
Pada akhir Mei lalu, TAG Heuer mengadakan acara eksklusif bersama Porsche dalam rangka menyemarakkan Formula E Jakarta E-Prix pada 3 dan 4 Juni 2023 lalu. Acara yang berlangsung di butik TAG Heuer Plaza Senayan ini menampilkan tamu istimewa dari pembalap Tim Formula E TAG Heuer Porsche, Pascal Wehrlein dan António Félix da Costa. Malam itu memamerkan perpaduan tak tertandingi dari keahlian abadi TAG Heuer dan adrenalin balap Formula E.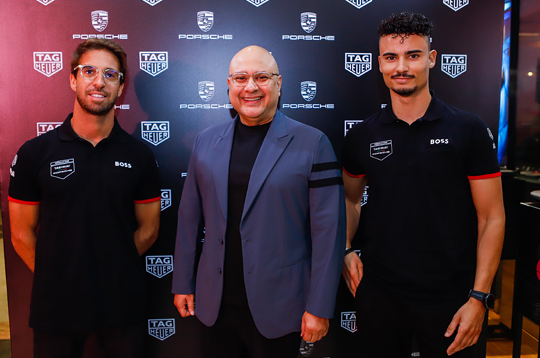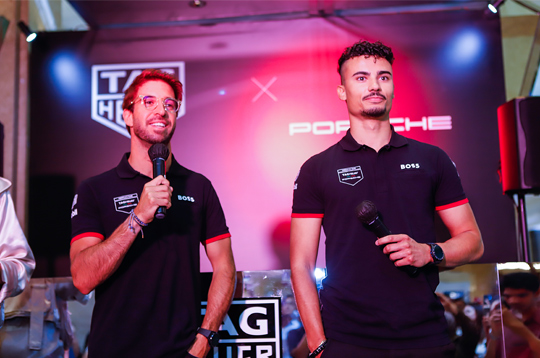 Dalam pesta koktail ini, tampak suasana yang begitu semarak dan hangat, di mana para peserta dapat secara langsung menyapa kedua pembalap ternama itu. Di sini, para pembalap berbagi pengalaman mereka, berinteraksi dengan para tamu, dan memberikan wawasan unik tentang dunia Formula E. Tak hanya itu, para undangan juga diajak melihat jam tangan eksklusif TAG Heuer, yang terinspirasi oleh energi dinamis dan pencarian keunggulan tanpa henti. Didesain dengan perpaduan sempurna antara gaya dan fungsionalitas, jam tangan yang indah ini merupakan bukti komitmen TAG Heuer yang tak tergoyahkan terhadap presisi dan performa.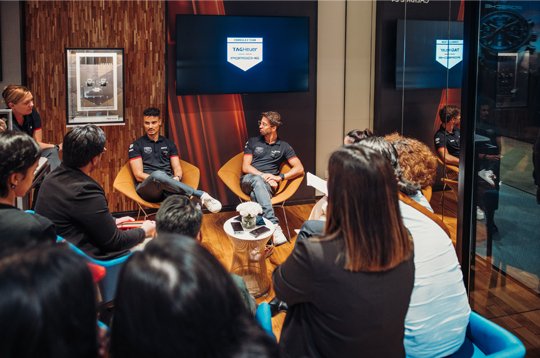 Presented by Interni Cipta Selaras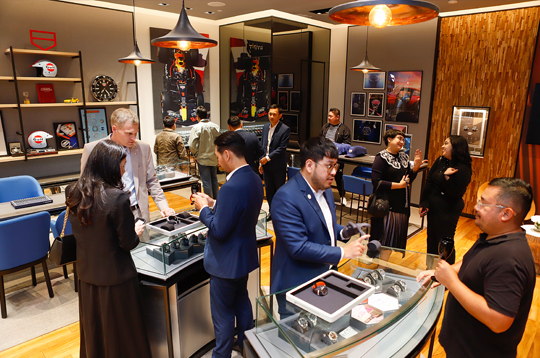 "We are thrilled to host this exclusive cocktail party. Welcoming not only esteemed guests, but also the exceptional drivers from the TAG Heuer Porsche Formula E Team," ujar Irwan Danny Mussry, President & CEO of Time International.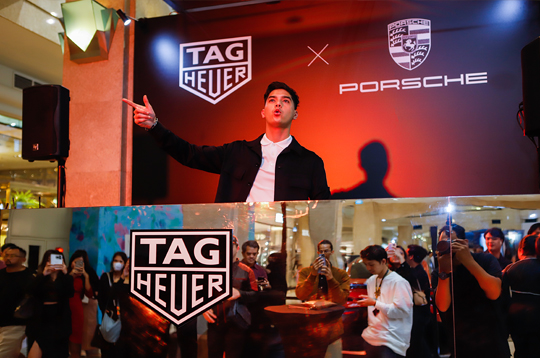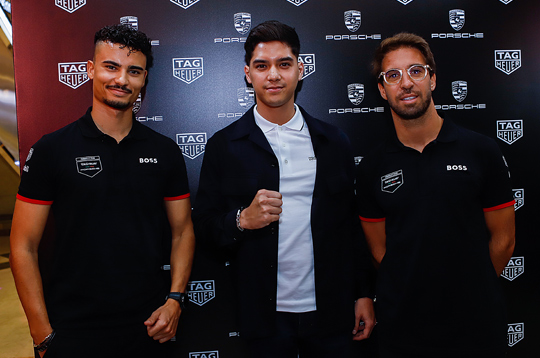 Dalam kesempatan yang sama, TAG Heuer juga menyambut AL Ghazali sebagai Friend of the Brand. Sebagai Friend of the Brand, Al Ghazali akan memainkan peran penting dalam mewakili komitmen TAG Heuer terhadap presisi, inovasi, dan mengejar impian. (DR)