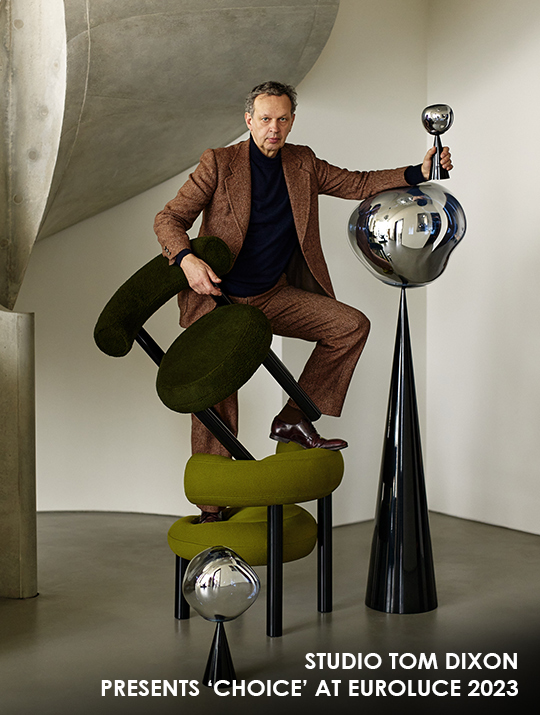 presented by

STUDIO TOM DIXON PRESENTS 'CHOICE' AT EUROLUCE 2023
Published by Sugar & Cream, Monday 17 April 2023
Images courtesy of Studio Tom Dixon
Preview at Milan Design Week 2023
Milan, 18-23 April: Tom Dixon is back at the world's biggest design trade fair for the first time in nine years to present extraordinary new collections celebrating 'CHOICE'.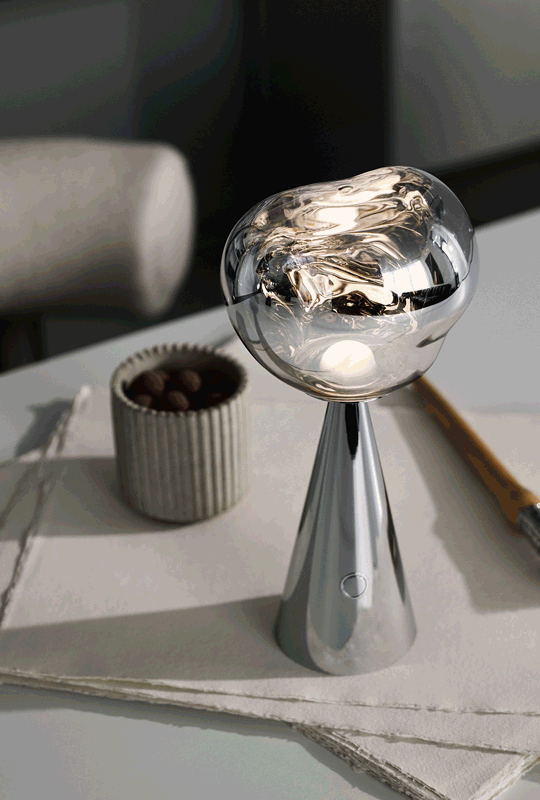 Last year, luxury British design brand Tom Dixon unveiled TWENTY at Palazzo Serbelloni, an exhibition exploring two decades of the studio's work that included an upgraded BIRD chaise made from eelgrass, a huge verticaI MIRROR BALL chandelier and furniture that had been grown under water.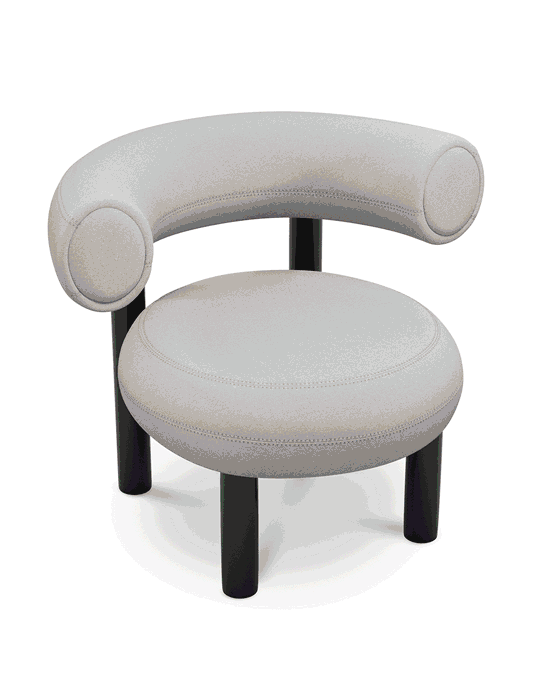 CHOICE & EXTRAORDINARY NEWNESS
This year, Tom Dixon will be back with a bang with extraordinary new collections that will all reflect this year's theme of 'CHOICE'. Tom says: "This year we want MORE. Much Much More. More colour, more variations, more unexpected combinations in floor lamps, and chandeliers, table tops, and textiles to give our design aficionados a deeper, wider palette of opportunity to help build perfect interiors. More flexibility in where we can illuminate and how we design, so that's why we call this year CHOICE. The essential skill in the construction of special spaces requires judicial choices. So, we worked and worked to open up the collection to this unexpectedly vast series of possibilities."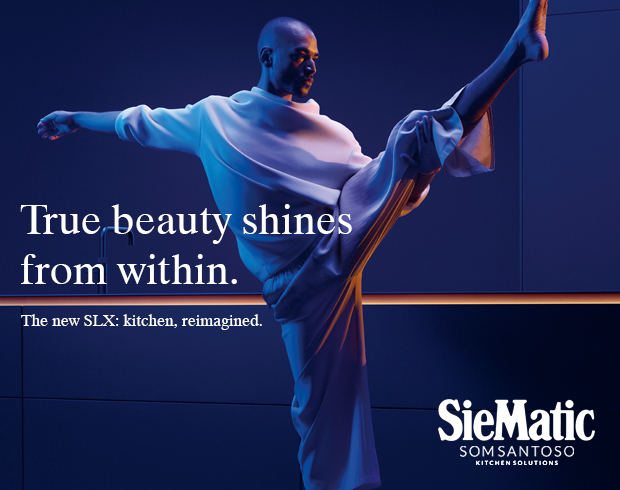 Presented by Som Santoso
New collections showing for the first time at Euroluce will include new PUFF pendants and chandeliers, PORTABLES lights inspired by the iconic MELT, BELL and STONE designs and CONE, along with best-selling  upholstery pieces FAT and WINGBACK,  now available in hundreds of colours and textiles.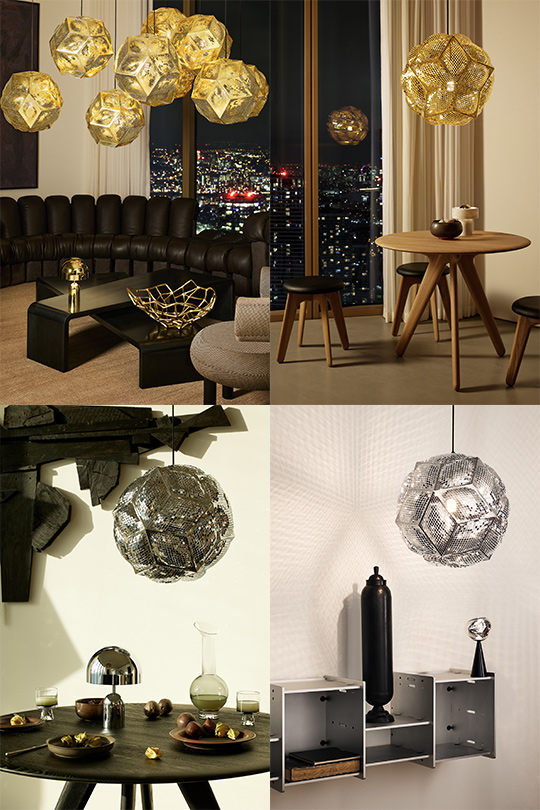 Tom Dixon's CEO Hons Hoegstedt says: "After 3 years of continuous uncertainty, volatility and economic hardship brought by COVID, we're going back to our original roots, focusing on creativity, innovation, and… CHOICE. Our idea behind our new CHOICE campaign is to give the market a glimpse of light and inspire the world to play and be creative again. Our team has worked hard to create a robust supply chain that can offer unprecedented number of possibilities and combinations that we can deliver to the market in record speed."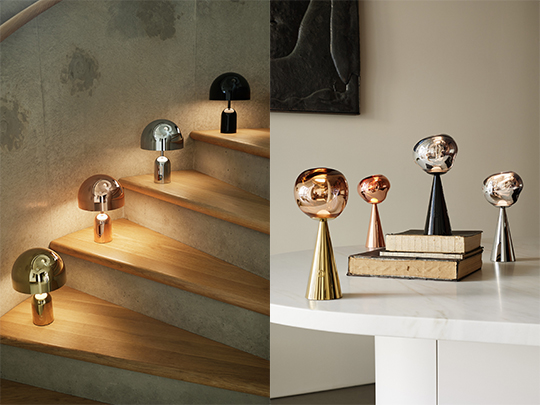 NEW PUFF
Inspired by inflatable geometry, PUFF is on intricate polyhedral object made of 30 metal panels, arrayed to form the rigid structure of a 45cm diameter lamp. "The flat metal diamond shapes ore expanded and ballooned as though they hove been inflated thanks to the cunning incised pattern that allows a soft curve to be introduced and light to be emitted", Tom explains.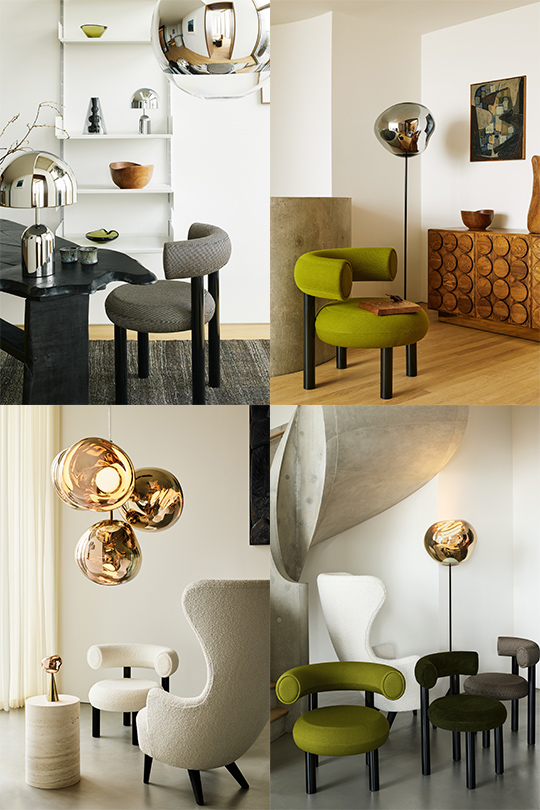 The etched, and perforated panels of PUFF create small but highly reflective facets that disperse myriad interns I reflections, making the inside akin to a shimmering inverted disco ball. PUFF is a true statement light set to act as a focal point in any environment. Like all Tom Dixon most-recognizable designs, PUFF has the  instant power to transform and elevate any space. PUFF is available as  pendant  and  small and mega  chandeliers, in both brass and stainless steel.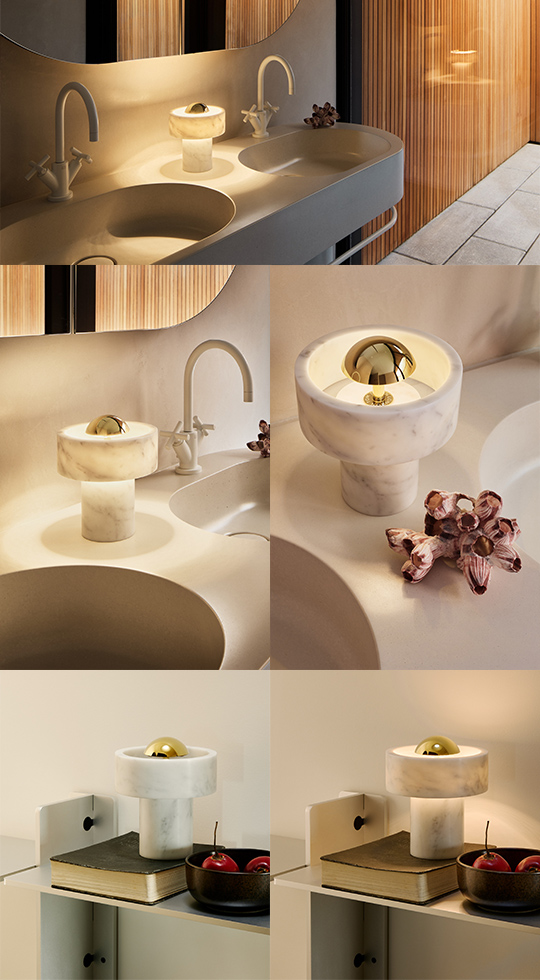 NEW PORTABLE
Tom Dixon also launches a brand-new category of lights: the PORTABLES. Poised to become a must-hove with design aficionados across the world, this new series of rechargeable lights ore super expressive, skillfully engineered and highly compact in size. The new collection includes MELT, STONE and BELL. PORTABLES are like little companions paving the way to illuminate traditionally challenging spaces both indoors and outdoors. Tom says: "No longer do we want to be tethered to a fixed desk or power outlet, so increasingly we want our light to more with us — thankfully the magic of technology has come to the rescue with powerful batteries and low energy light sources combined to allow us to illuminate wherever we choose with complete adaptability — and it's for this reason we have loved working on our PORTABLES series."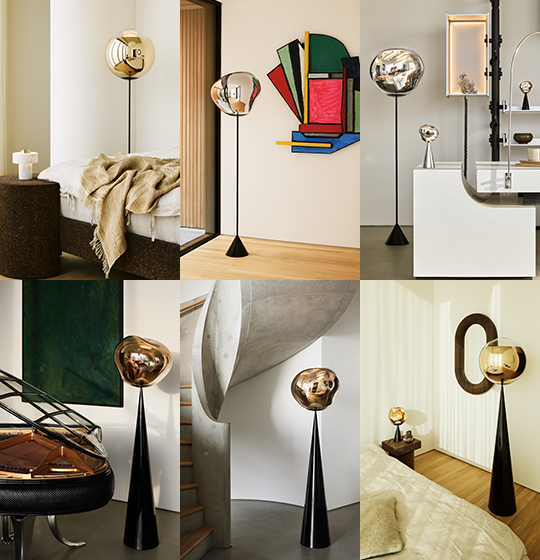 NEW CONE
A brand-new pedestal that can be mixed and matched with 28 of Tom Dixon shades including MELT and MIRROR BALL. About the new floor lamp, Tom explains: "There is a reason that we keep coming back to simple geometries — these basic shapes feel right because they are the most reduced possibility for a given job, and this is particularly evident with our new series of conical lamp base CONE. After many attempts at designing the optimum floor lamp base, this minimal resolution is the culmination of our efforts. A perfectly executed metal cone becomes the most appropriate and elegant pedestal to support and enhance a multitude of different luminous possibilities from our range of poly carbonate lampshades."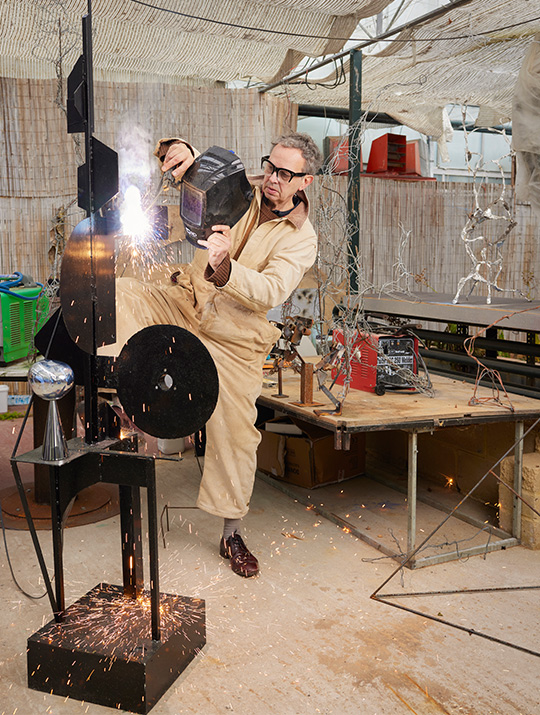 NEW UPHOLSTERY
Tom Dixon's furniture icons, FAT and WINGBACK, now come upholstered in Kvadrat fabrics in hundreds of different colours. Carefully selected to perfectly pair with Tom Dixon's designs, the new upholstery offering spans across six Kvadrat collections and the full colour spectrum. From vibrant piece-dyed wool textiles to sumptuous stretch velvet, there is a FAT or WINGBACK available for every room, every decor and every occasion.
TOM DIXON PARTY AT THE MANZONI
In addition to the Euroluce showcase, Tom Dixon will also present some of the new collections, including PUFF and the new PORTABLES at its Milanese hub 'The Manzoni' Via Alessandro Manzoni. A VIP party, powered by champagne brand Lallier, has already been confirmed to take place on Tuesday 18th April.