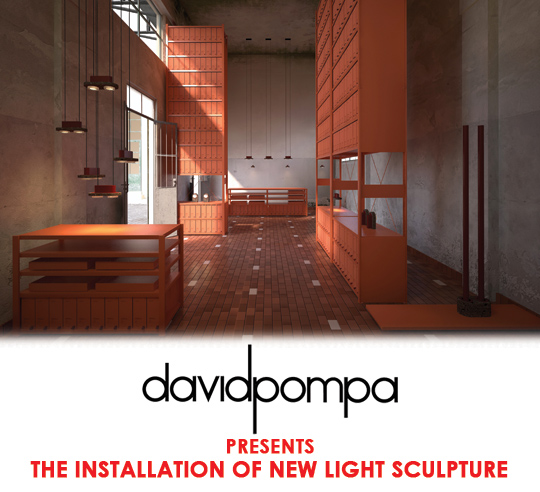 presented by

studio davidpompa PRESENTS THE INSTALLATION OF NEW LIGHT SCULPTURE
Published by Sugar & Cream, Wednesday 19 April 2023
Images courtesy of studio davidpompa
Stone Archive
Di Alcova, Milan, Viale Molise, 62, jenama pencahayaan asal Meksiko studio davidpompa merilis "Stone Archive", sebuah instalasi di Milan Design Week 2023 yang mengkaji asal usul vulkanik pada koleksi baru mereka.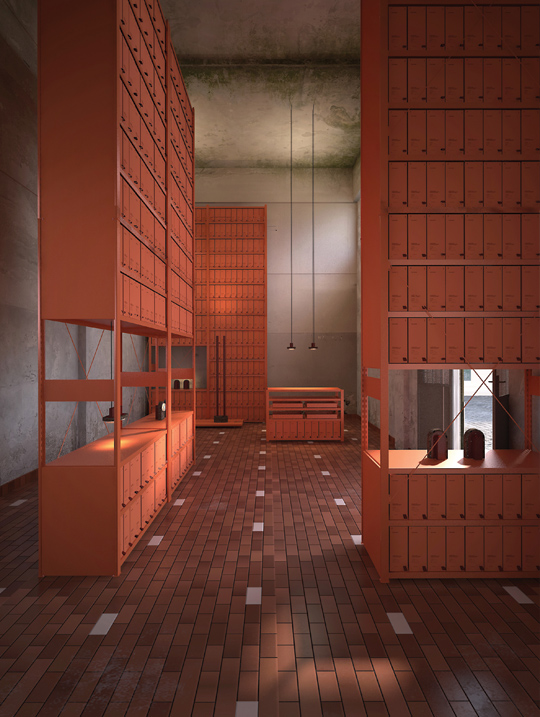 "Ambra Toba" seri baru light sculptures, memadukan volume batu kuno dan aluminium. Bagian tengahnya adalah batu "Toba volcánica" dari Meksiko, yang terdiri dari mineral, kaca, dan puing-puing vulkanik yang dikeluarkan satu juta tahun yang lalu selama letusan dahsyat. Ledakan dan gerakan ini dibuktikan dengan pecahan-pecahan di permukaan geometris. Penjajaran tekstur berpori dan merah tua yang halus menekankan pendekatan modern studio terhadap bahan dan pengerjaan tradisional.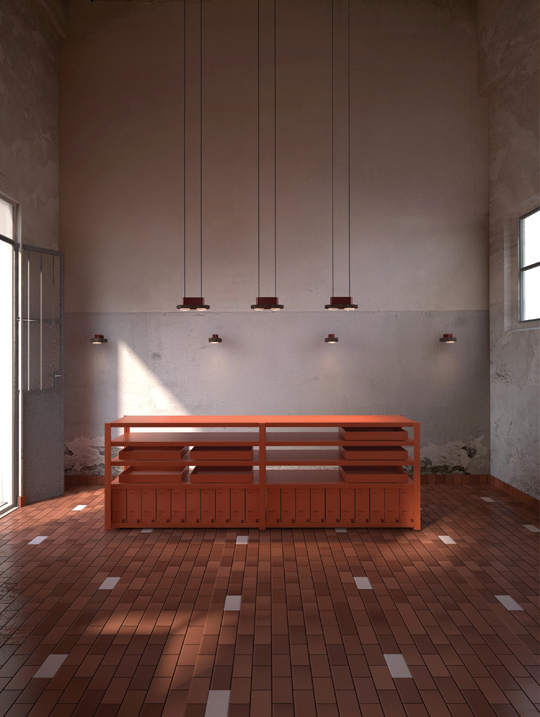 "Our philosophy is to use stone in many of our light sculptures, something solid linked to a source of light, something fading and intangible. This collection embodies this duality in a timeless aesthetic." – studio davidpompa –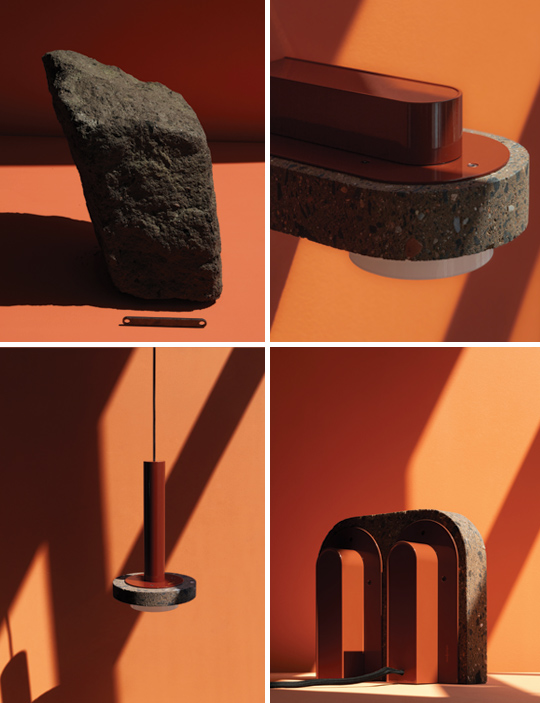 studio davidpompa merefleksikan metode investigasi dan penelitiannya. Rak-rak arsip berharga yang dipenuhi 'batu', map, dan prototipe menghubungkan pahatan cahaya dengan perjalanan visual pengembangan desain mereka sendiri sambil membingkai ruang pameran. Pengunjung diundang untuk membawa satu folder arsip bersama mereka, sebuah interaksi yang menggarisbawahi karakter singkat dari instalasi.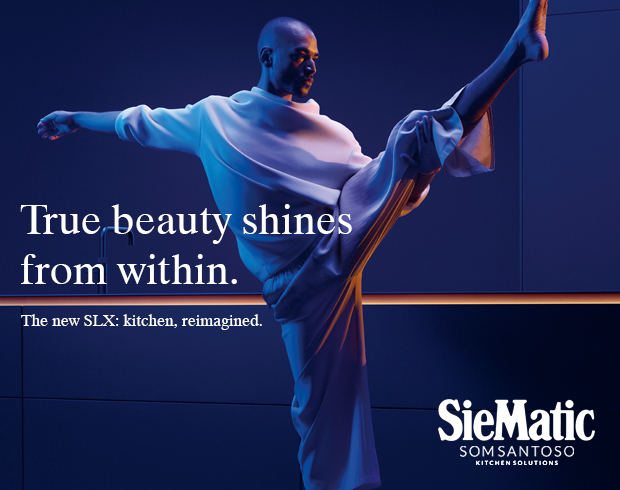 Presented by Som Santoso
Komponen penghubung antara elemen batu pahatan dan bagian aluminium adalah hasil penyelidikan menyeluruh untuk menghubungkan bentuk buatan tangan yang unik dengan bagian industri menjadu daya tarik instalasi ini. Dan, di Meksiko, setiap komponen dibuat dengan tangan dan dirakit.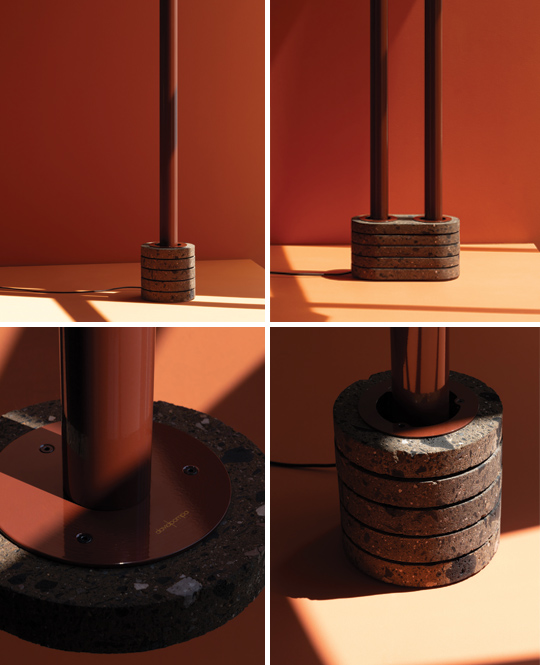 "The concept of our Archive is born out of the interest to amplify our understanding on ancient stones. A space that captures and connects science, aesthetics, culture and materiality. The archive allows visitors to pause and visualize time in a tangible way. An ancient science of explosions, debris, ashes and dust, millions of years speaking through textures." – studio davidpompa –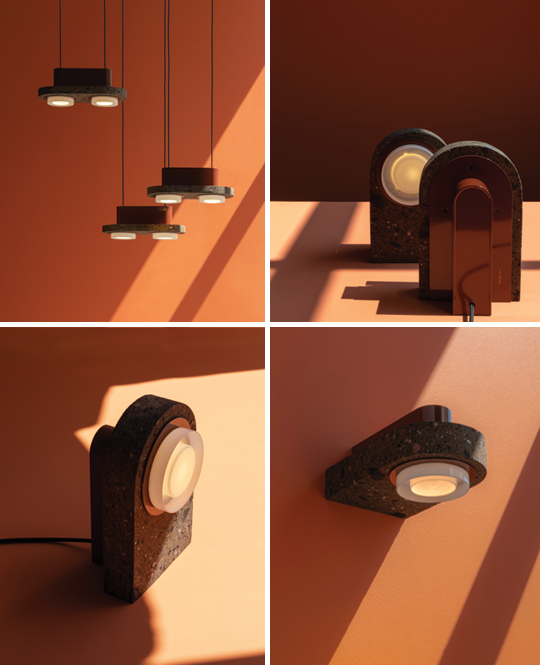 Sebuah studi tentang asal-usul "Toba volcánica," sebuah batu yang banyak digunakan dalam budaya Meksiko, dilakukan bekerja sama dengan departemen geologi National Autonomous University of Mexico "UNAM" . Batu itu menggunakan nama umum fiktif "Cantera" (bahasa Spanyol untuk tambang), dan tidak ada yang tahu dari mana asalnya atau terbuat dari apa. Keinginan kuat studio ini untuk mempelajari materi dan berbagi pengetahuan publik mendorong penyelidikan ilmiahnya.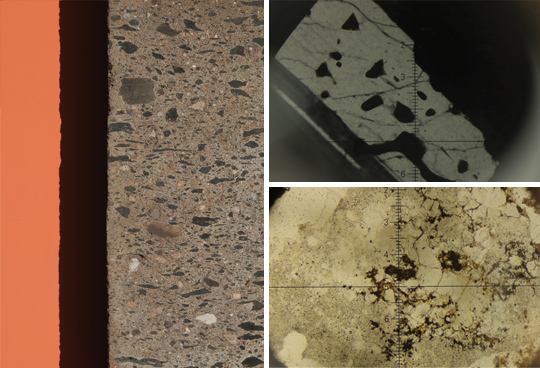 Wim van Egmond, seorang microphotographer  Belanda, mendokumentasikan 'batu-batu' itu dalam serangkaian video artistik dan foto panorama, meningkatkan penyelidikan dan lebih menyeimbangkan sains dan desain.
Pameran instalasi ini mencakup beragam kolaborasi yang membahas tentang ledakan bumi. Instalasi tersebut akan mencakup penelitian dari National Autonomous University of Mexico, karya mikrofotografer Belanda Wim van Egmond, produsen cokelat Meksiko, Cuna de Piedra, studio desain SAVVY, pembuat film Wolf Lass, label fesyen Portugis, Naus, desainer makanan, Philipp Kolmann, dan penulis, Alexander Slotnick.
Stone Archive
Alcova, Viale Molise, 62.
17th – 23th April, 11:00 – 19:00
Evening event
"Terroir Milan", Via Macedonio Melloni, 33
presentation of the "Stone Chocolate" by "Cuna de Piedra"
19th April, 19:00