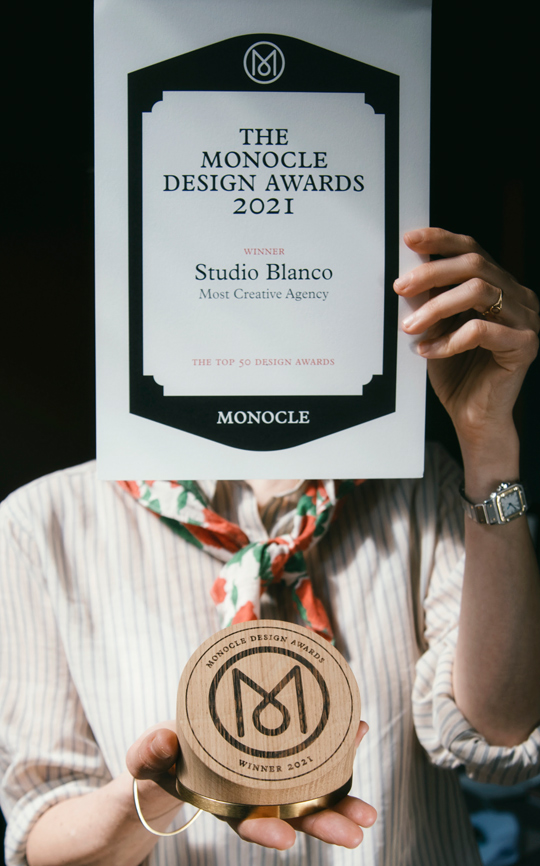 presented by

STUDIO BLANCO WINS MOST CREATIVE AGENCY AT MONOCLE DESIGN AWARDS 2021
Published by Sugar & Cream, Friday 23 July 2021
Text by Auliya Putri, Images Courtesy of Studio Blanco
Designing Experiences
Selamat kepada Studio Blanco atas penghargaan yang diraih sebagai Most Creative Agency pada ajang Monocle Design Awards 2021.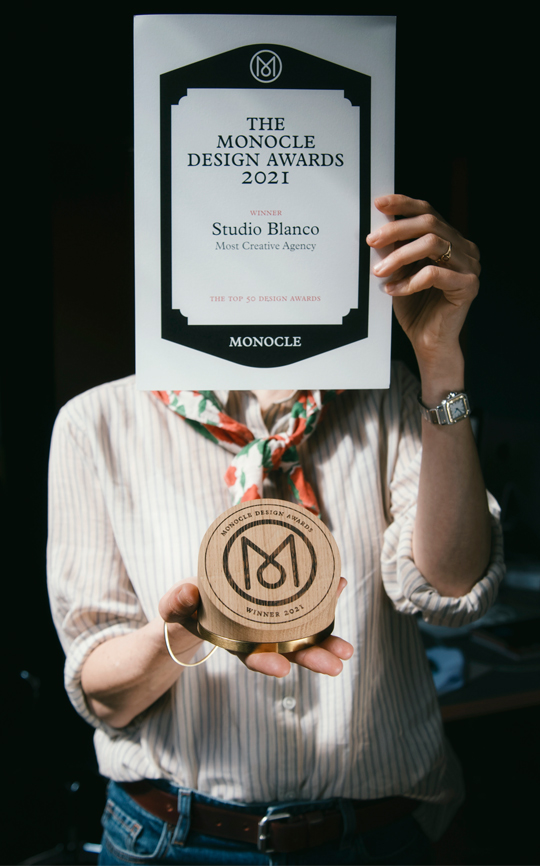 "The aspiration to add a specific value each time to each of his projects, whether in the print, fashion or digital sphere, clearly distinguishes Studio Blanco." – MONOCLE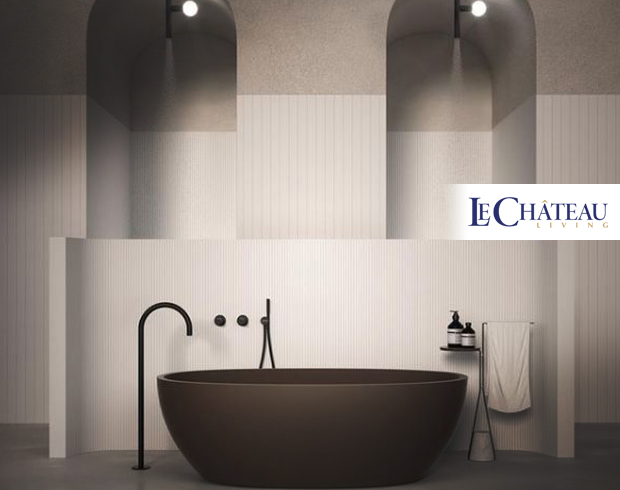 Presented by LeChateau Living
Studio Blanco merupakan agensi kreatif asal Italia yang didirikan pada tahun 2005 oleh Sara and Valerio Tamagnini. Memiliki visi untuk merancang pengalaman, menciptakan identitas, dan mengkurasi budaya visual bagi label yang beroperasi di bidang mode dan gaya hidup. Salah satu proyek terbarunya yang membawa agensi ini untuk memenangkan penghargaan ialah konsepsi dan pengembangan situs web baru para desainer Formafantasma, yang dibuat dalam kolaborasi dengan keduanya, dan yang telah menjadi studi kasus internasional untuk pandangannya dan bagaimana hal itu menimbulkan masalah polusi yang disebabkan oleh penjelajahan situs web dan proposalnya mengusulkan solusi yang mungkin untuk meminimalkan konsumsi energi dan emisi CO2. Klien rumah studio ini meliputi nama-nama besar dalam industri fashion dan manufaktur seperti Sergio Rossi, Max Mara Studio, Lemaire, Margiela The MM Code, Loro Piana dan banyak lainnya.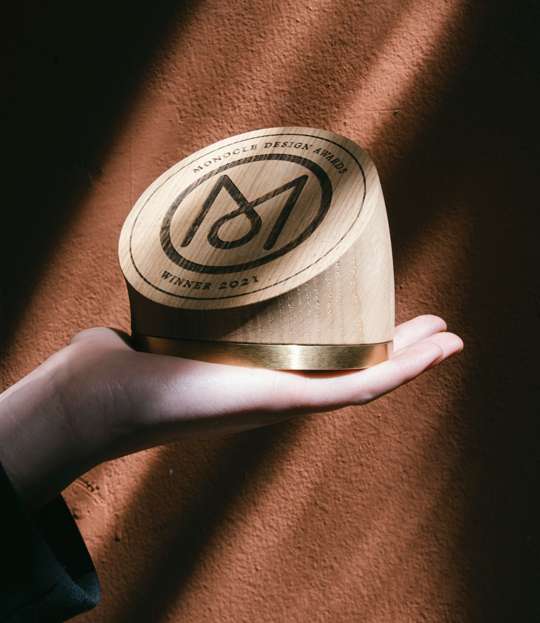 Sekali lagi, selamat kepada Studio Blanco!