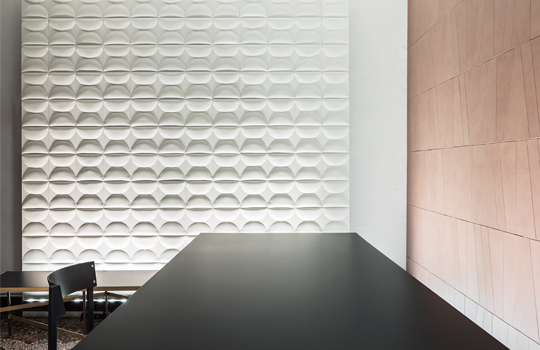 Studio Art – Mind-Blowing Collision
Published by Sugar & Cream, Tuesday 04 July 2017
The Iconic Handicraft
Kolaborasi antara Studioart dan Mingardo melahirkan koleksi bertajuk The Iconic Handicraft. Menyuguhkan ketrampilan artisanal mumpuni dalam wujud desain yang harmonis dengan eleganitas yang artistik.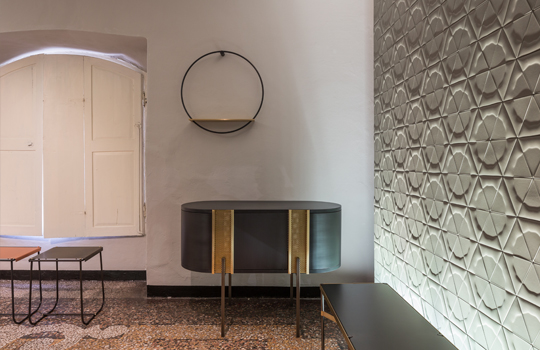 Dirancang dan ditampilkan di ajang Milan Design Week 2017, The Iconic Handcraft menjadi sebuah presentasi dari kehebatan dua perusahaan Italia: Studioart, yang spesialis dalam pembuatan pelapis dinding dari kulit dan juga kulit untuk upholstery, dan Mingardo, pembuat furnitur besi dan objek desain.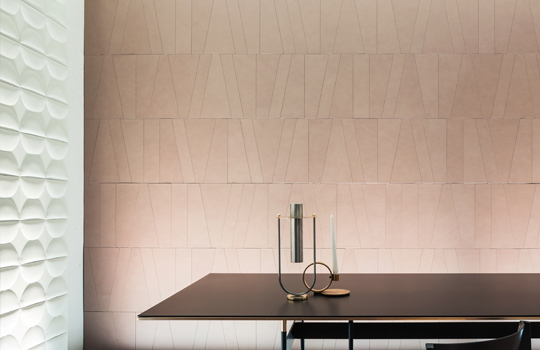 Sebuah eksibisi yang melenakan pandangan di mana kulit dan besi dikombinasikan dalam geometri yang halus dan tekstur yang unik. The Iconic Handcraft menonjolkan keseimbangan antara kreasi kerajinan tangan Italia dan spirit kontemporer, sekaligus memberikan ruang bagi para desainer untuk mengekspresikan gaya mereka.
THE ANNIVERSARY COLLECTION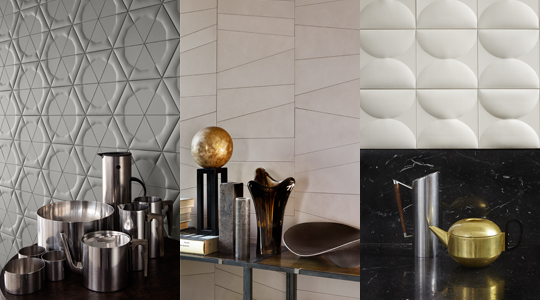 Leather wall covering
Menandai 10 tahun perjalanan berinovasi, Studioart mempercayakan tiga desainer pendatang baru yang penuh talenta untuk mereinterpretasikan koleksi Leatherwall: Massimo Brancati dari Studioart, Giorgia Zanellato, dan Elaine Yan Ling Ng dari The Fabrick Lab. Kolaborasi ini mengeksplorasi berbagai kombinasi yang baru dan unik untuk mengungkap versatilitas kulit.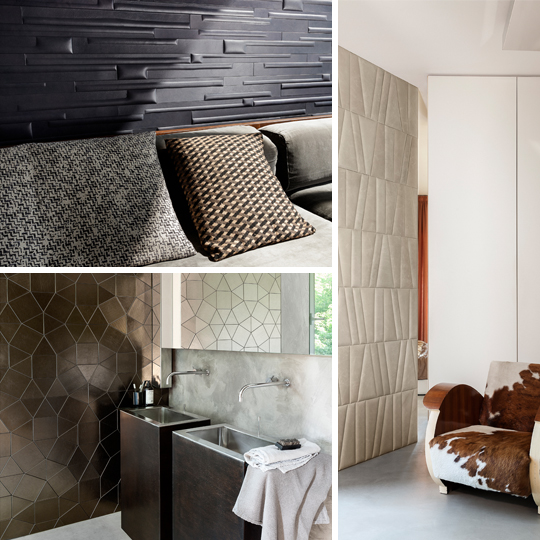 Massimo Brancati – Modern Living with Natural Shades
Koleksi rancangan Massimo Brancati bermain-main dengan permukaan tiga dimensi, dan terinspirasi dari bentuk-bentuk yang diaplikasikan Studioart; persegi dan segitiga. Massimo membuat pola-pola acak yang terbuat dari enam bentuk berbeda, yang terlihat jelas pada Frammenti. Sementara Woods menghadirkan aspek tiga dimensi pada kulit.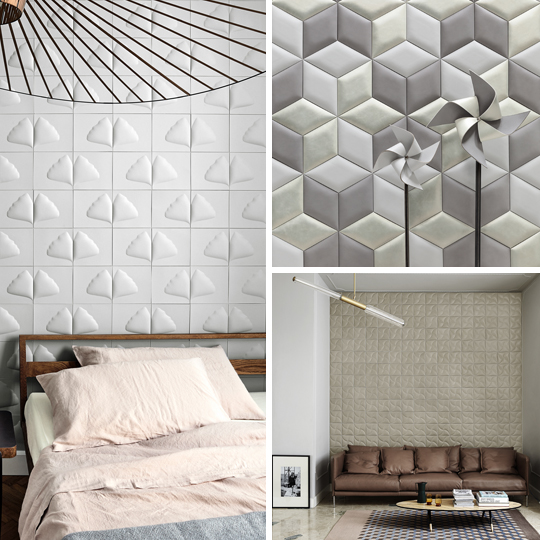 Giorgia Zanellato – Past & Present
Inspirasi Giorgia Zanellato untuk karya-karyanya bertolak dari craftsmanship yang unik dan terspesialisasi pada produk-produk Studioart. Hal ini nyata tersemat pada Ginko, yang mengadopsi bentuk menyerupai daun dan, bersama dengan rhombus pada Losange, merepresentasikan keinginan untuk bereksperimen dengan berbagai teknik menjahit. Kecintaan Giorgia akan bentuk-bentuk geometris, terutama lingkaran, terefleksikan pada Onda dan Semitondo.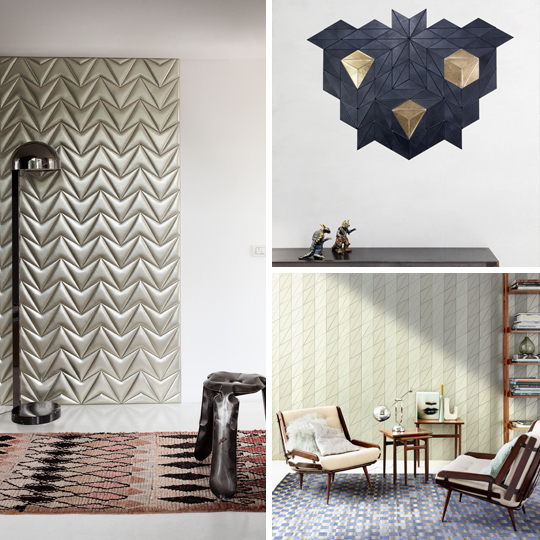 Elaine Yan Ling Ng – Eclectic with Style
Elaine Yan Ling Ng menggunakan topologi alam sebagai sentral dari koleksi karyanya. Ia terinspirasi oleh hubungan antara formula matematika yang kompleks dan kemampuan alam untuk berkembang secara menakjubkan. Bermula dari sebuah keinginan untuk membaurkan bentuk-bentuk alam dan interior, serta menciptakan pengalaman baru yang menghanyutkan melalui volume, ketekunan, dan ilusi. Ragam kreasinya yakni Hyperreal, Delta, Vector, dan Paralel, mengeksplorasi konsep-konsep abstrak seperti ketidakterbatasan, perubahan, ruang, dan repetisi.