presented by

Stellar Works Debuts New Pieces at Furniture China
Published by Sugar & Cream, Monday 09 December 2019
Text by Astrid L, images courtesy of Stellar Works
Nine Stunning Rooms
Bulan September lalu, Stellar Works menampilkan serangkaian koleksi terbarunya di ajang Furniture China. Bertema domestik dan residensial, Stellar Works mempersembahkan koleksinya melalui presentasi sembilan ruang interior yang menawan.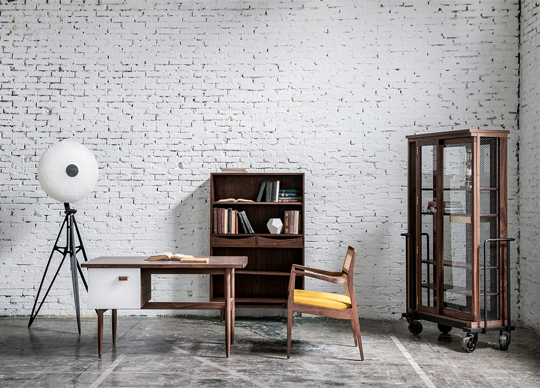 Central Studios Shanghai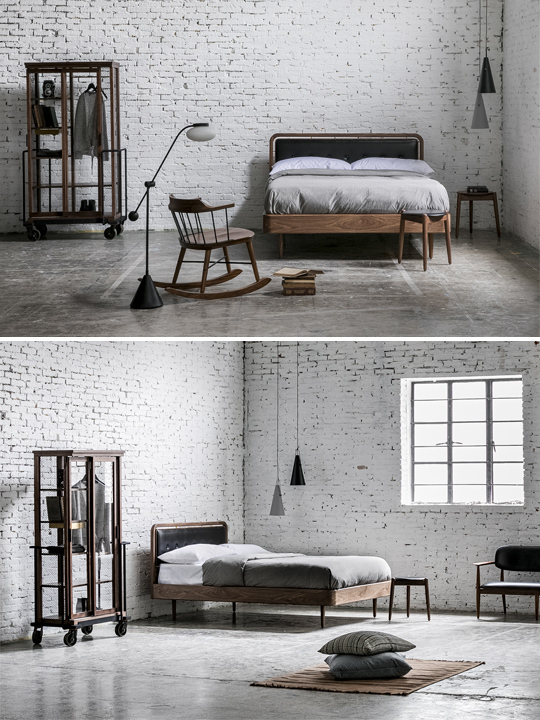 Central Studios Shanghai

Pameran Furniture China merupakan ajang internasional yang ditunggu-tunggu kehadirannya, karena menampilkan koleksi baru dari berbagai brand internasional. Tahun ini, Stellar Works mempersembahkan koleksi baru lewat sembilan "ruangan" yang didesain dengan apik, dan berakhir di space outdoor karya Maiori Design.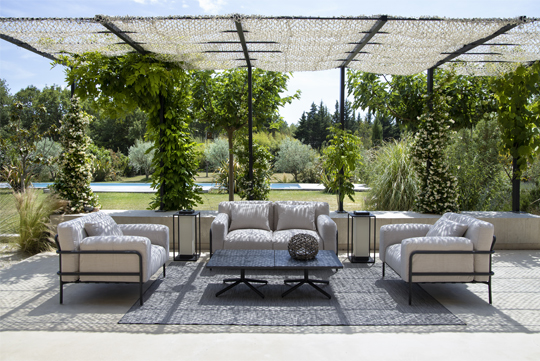 Space Outdoor – Maiori Design
Koleksi ini termasuk desain dari Creative Directors Neri&Hu serta kolaborator lama seperti Space Copenhagen, Yabu Pushelberg, dan OEO Studio yang baru saja melakukan debut di Milan bulan April lalu. Untuk pertama kalinya, Stellar Works juga bekerja sama dengan desainer Australia, Tom Fereday.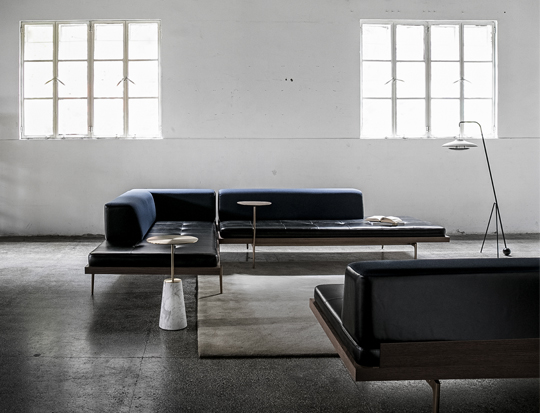 Discipline Sofa – Neri&Hu
Area Contemporary Lounge menampilkan Taylor Sofa set dari Yabu Pushelberg, yang dikombinasikan dengan Hotaru, koleksi lampu dari desainer Denmark, OEO Studio. The Gentleman's Space memiliki aura maskulin yang sangat berbeda, menggabungkan karya Tom Fereday dan Space Copenhagen yang bernuansa gelap dan mewah.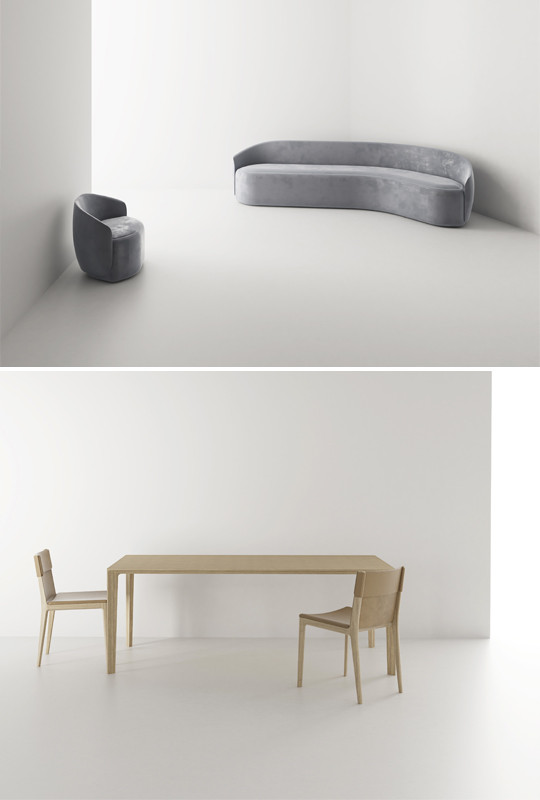 Taylor Sofa & Table – Yabu Pushelberg
Inspirasi gaya Scandinavia terlihat di Endeavour Studio space, yang terdiri dari furnitur karya Jens Risom yang menggabungkan fungsi dan kenyamanan. Sementara kamar tidur menjadi fokus utama dari Dreams Port, mempersembahkan beragam desain dari Space Copenhagen, Neri&Hu serta Yabu Pushelberg.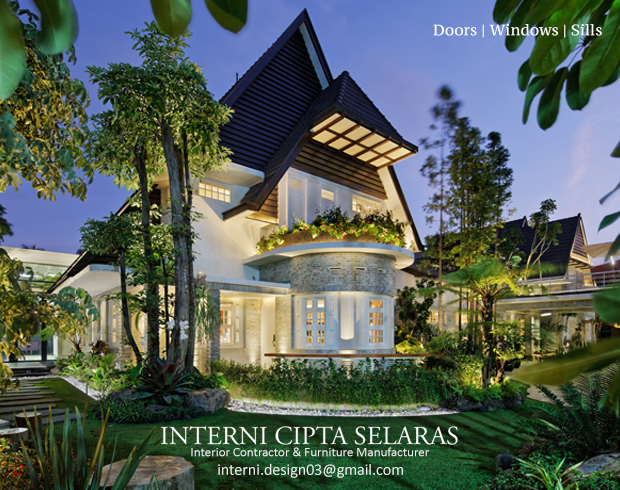 Presented by Interni Cipta Selaras
The Dining Hall menampilkan ruang makan modern dengan furnitur bergaya elegan dan bersiluet menawan seperti the Taylor dining table. Sedangkan The Dynasty Corner menciptakan ruang makan yang hangat melalui Crawford Collection dari Tom Fereday. The Front Parlour memiliki kesan yang lebih pribadi dan nyaman, lewat Arc Sofa dan Coffee Table dari Hallgeir Homstvedt. Discipline Sofa karya Neri&Hu menjadi pusat perhatian di Back Parlour, memberikan kesan simpel lewat bentuk geometrisnya yang unik.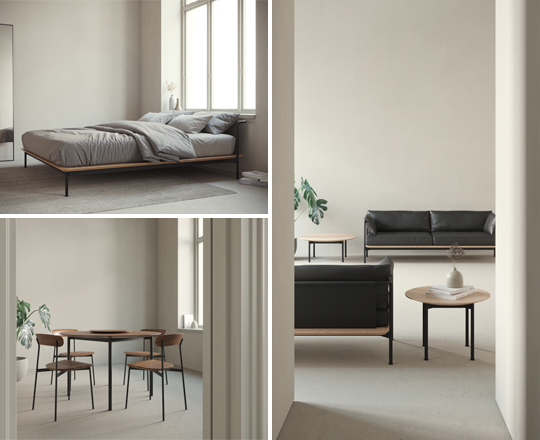 Crawford Collection (Bed, Table & Chair, Sofa) – Tom Fereday
Sebagai pamungkas, Stellar Works bekerja sama dengan Maiori Design lewat koleksi outdoor yang memikat, termasuk Classique A600 Sofa set dari Christophe Pillet, serta koleksi lampu La Lampe Paillote dan La Lampe Pacha.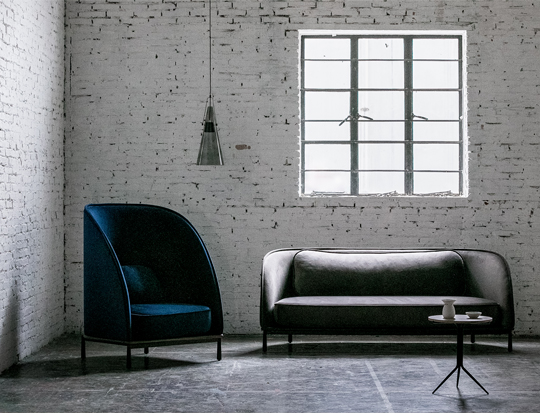 Arc – Hallgeir Homstvedt