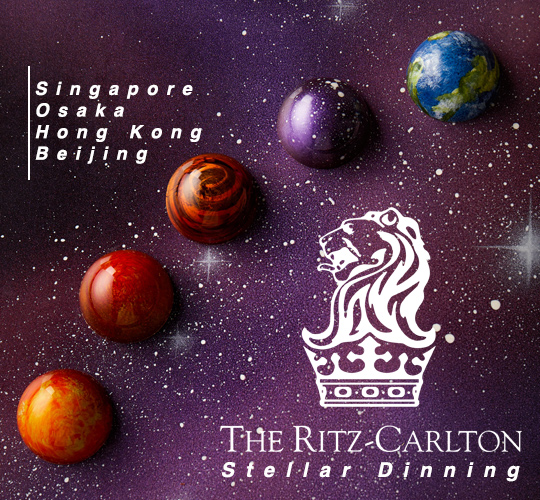 Stellar Dining by The Ritz-Carlton
Published by Sugar & Cream, Wednesday 31 October 2018
Text by Auliya Putri, Images Courtesy of The Ritz-Carlton
Dining Experience at Its Finest
Mulai 1 November hingga 1 Desember 2018, The Ritz-Carlton mengajak para petualang rasa untuk berpetualang layaknya mengelilingi luar angkasa dalam program kulinari Stellar Dining Series.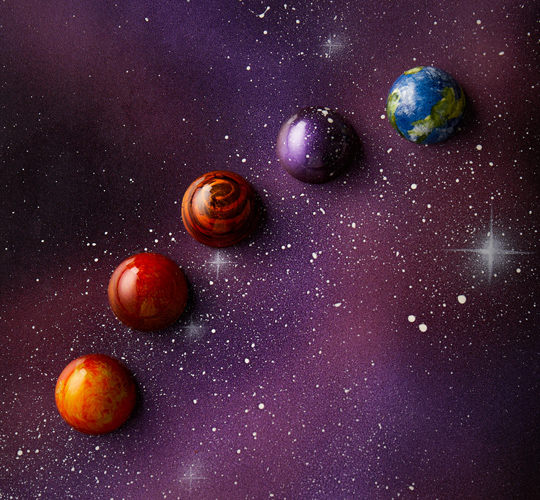 Chocolate Bonbon, Chef Hosokawa
Didorong atas keinginan untuk menyajikan pengalaman terbaru, melalui program ini Anda bisa mencicipi sajian gastronomi unik dari kolaborasi menarik enam koki berbintang Michelin, mixologists, dan patissiers dari The Ritz-Carlton di empat kota gourmet di wilayah Asia Pasifik. Menciptakan hidangan baru yang spektakuler, perjalan ini dimulai di Singapura, kemudian berpindah ke Osaka, lalu Hong Kong, dan berakhir di Beijing.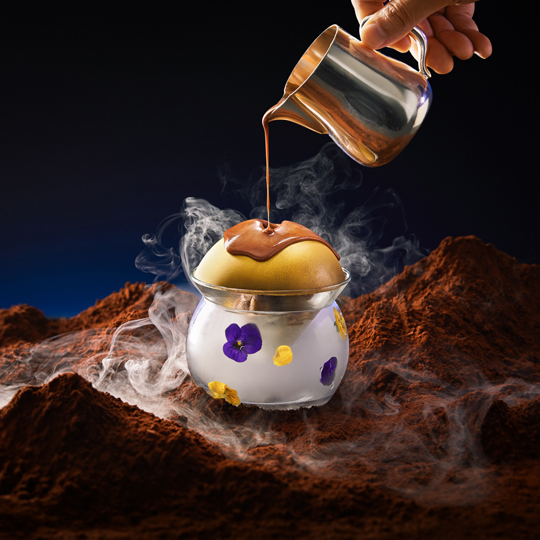 Melting chocolate, Chef Richard
Another not-be-missed event, reserve now before it's too late, yes?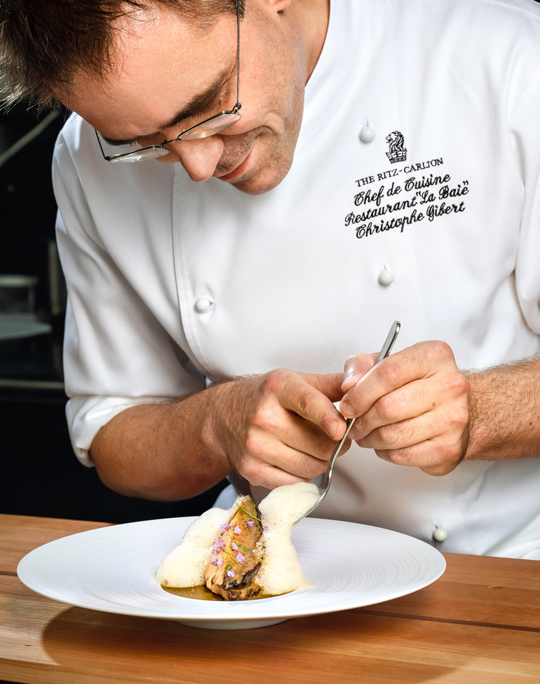 Chef Christophe Gibert
1 – 4 November 2018 – The Ritz-Carlton, Millenia Singapore
Menawarkan harmoni masakan khas Cina terbaik dari Chef Paul Lau (The Ritz-Carlton Hong Kong), Chef Gordon Guo (The Ritz-Carlton Guangzhou), dan Chef Cheung Siu Kong (The Ritz-Carlton Millenia Singapore). Nikmati beragam koktail inovatif dari mixologist Oscar Mena, atau manjakan diri dengan sajian khusus yang dirancang oleh patissier ternama, Richard Long.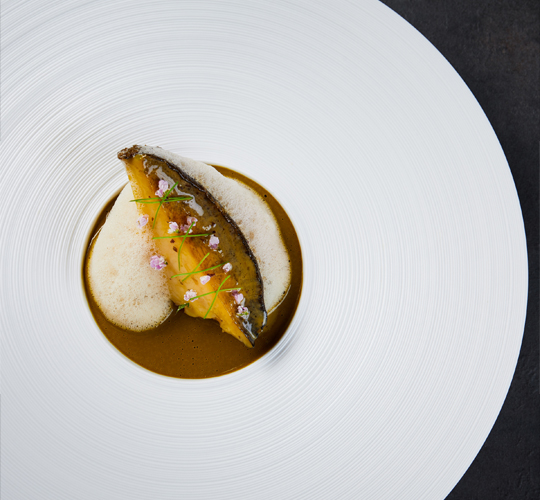 Abalone, Chef Gibert
8 – 10 November 2018 – The Ritz-Carlton, Osaka
Menampilkan trio koki ternama yang akan mengorbitkan Japanese-inspired French cuisine bersama Chef Christophe Gibert (The Ritz-Carlton Osaka) dengan Chef Shintaro Miyazaki (The Ritz-Carlton Tokyo). Lalu Anda akan tenggelam dalam kegurihan tempura kreasi dari Chef Kenji Fujimoto (The Ritz-Carlton Kyoto) dan Chef Takeshi Fukana (The Ritz-Carlton Osaka). Bahkan, Chef Cheung Siu Kong (The Ritz-Carlton Millenia Singapore) dengan Chef Peter Cheung akan menghadirkan masakan Kanton otentik. There will also be a one-of-a-kind chocolate masterclass and cocktail workshop!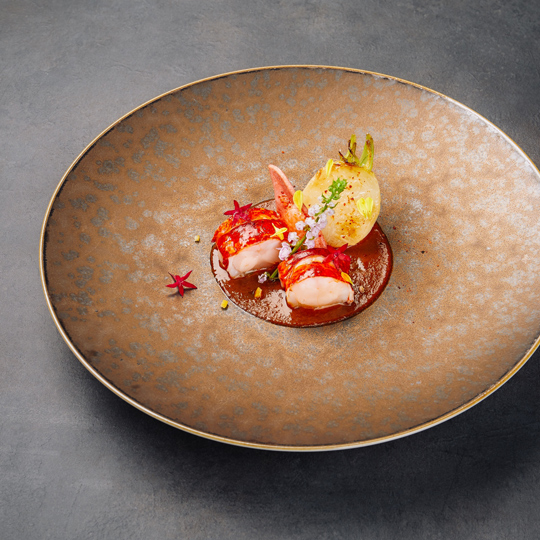 Lobster, Chef Gibert

22 – 25 November 2018 – The Ritz-Carlton, Hong Kong
The Ritz-Carlton, Hong Kong sebagai hotel tertinggi di dunia rasanya cocok sebagai tempat untuk membawa Anda lebih dekat dengan bintang-bintang. Chef Paul Lau dan Chef Shintaro Miyazaki lah yang bertugas sebagai pilot yang akan membawa Anda kedalam pengalaman makan yang lebih menantang. Di sini Anda juga dapat mengikuti masterclass bersama kepala bartender Kentaro Wada dari The Lounge and Bar, Tokyo.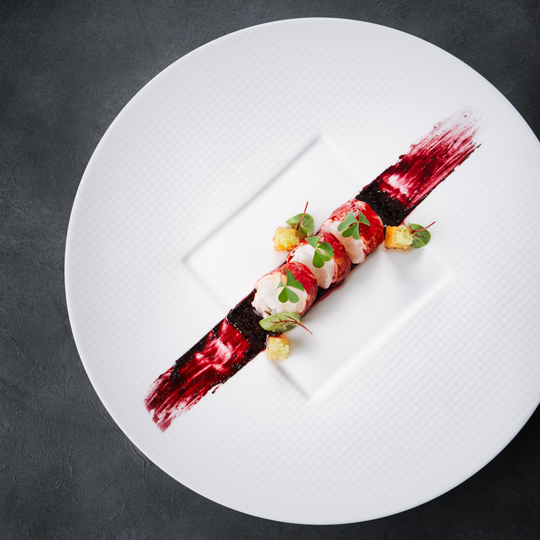 Lobter, Chef Miya
29 November – 1 Desember 2018 – The Ritz-Carlton, Beijing
Di sini adalah kawasan dimana Anda dapat menciptakan pengalaman mewah a la Prancis dan menu Kanton kontemporer. Ditambah lagi dengan workshop koktail eksklusif yang terinspirasi oleh teh Cina yang berharga.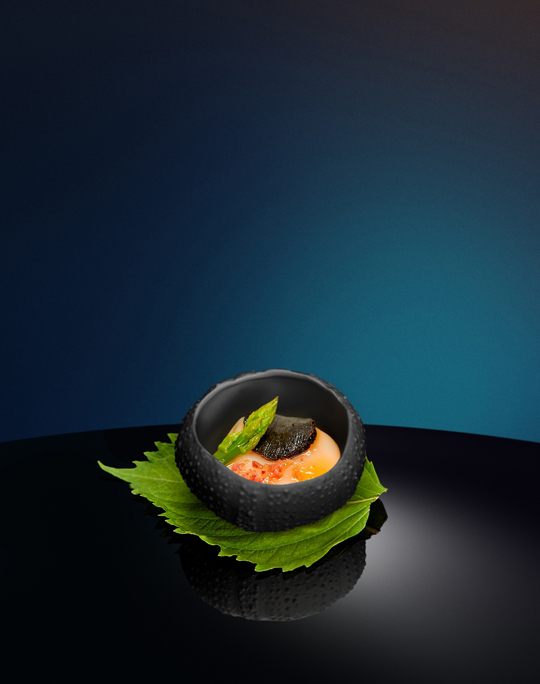 Truffle Egg, Chef Paul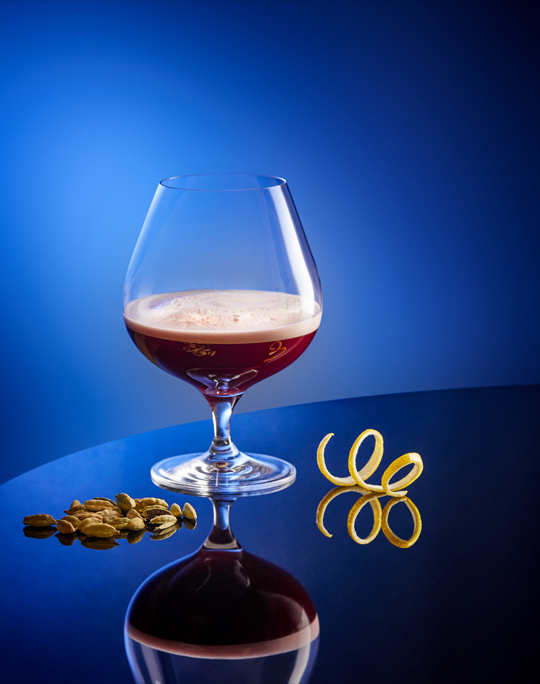 Cocktail, Wada

Kentaro Wada