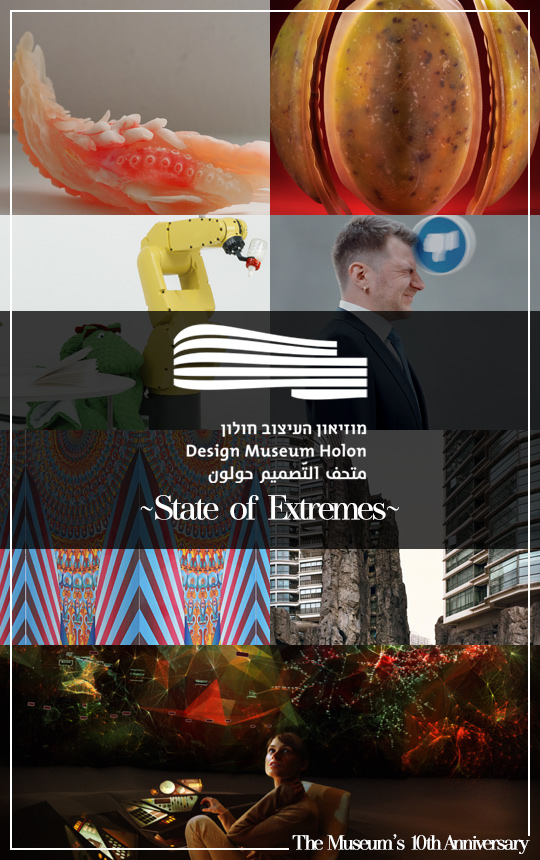 presented by

'State of Extremes' Opens at Design Museum Holon
Published by Sugar & Cream, Wednesday 12 February 2020
Text by Farida Esti, image courtesy of Design Museum Holon
The Museum's 10th Anniversary : 12 December 2019 – 9 May 2020
Bagi para penikmat seni, Design Museum Holon memanggil Anda untuk turut mengkritisi kondisi ekstrem yang sedang terjadi di dunia melalui pagelaran seni State of Extremes. Sebuah eksibisi desain kontemporer berskala besar yang digelar sejak 12 Desember 2019 hingga 9 Mei 2020 mendatang. State of Extremes berfokus pada kondisi ekstrem saat ini, mulai dari cuaca ekstrem hingga perubahan signifikan pada dunia science, politik, dan sosial. Semua itu tergambar dalam 70 karya seni desainer dan studio desain Israel serta internasional yang telah dikurasi oleh Chief Curator of Design Museum Holon, Maya Dvash, bersama dengan Aric Chen, dan Azinta Plantenga. Berwujud dalam bentuk instalasi, obyek and speculative proposal, serta video, State of Extremes dibagi menjadi lima kategori tematik.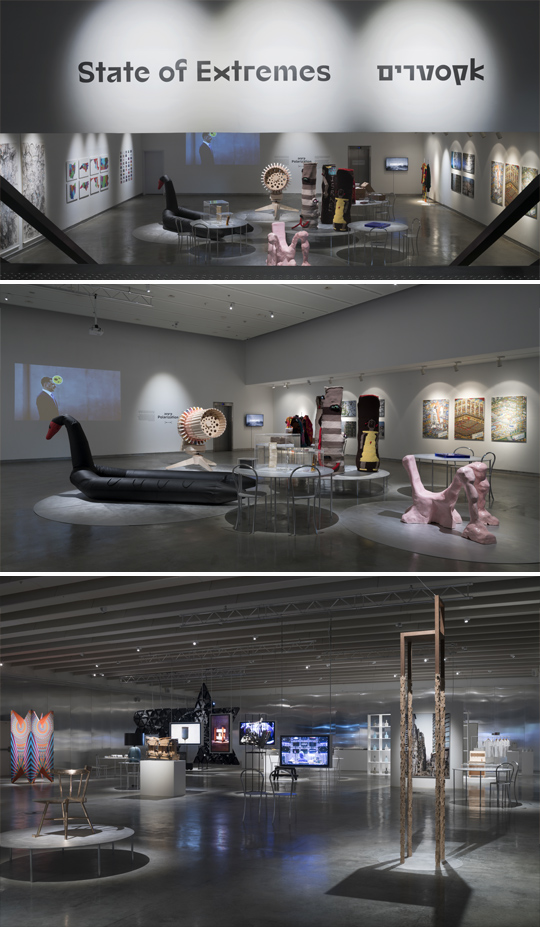 State of Extremes, Design Museum Holon Lower & Upper Gallery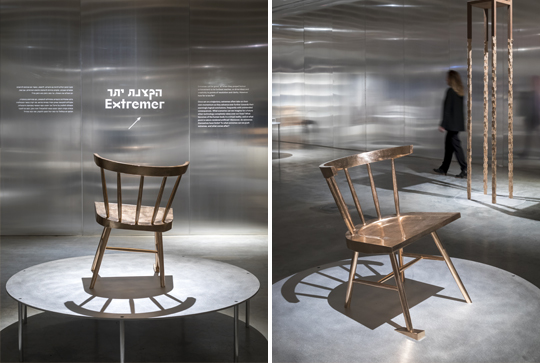 Alaska Chair by Virgil Abloh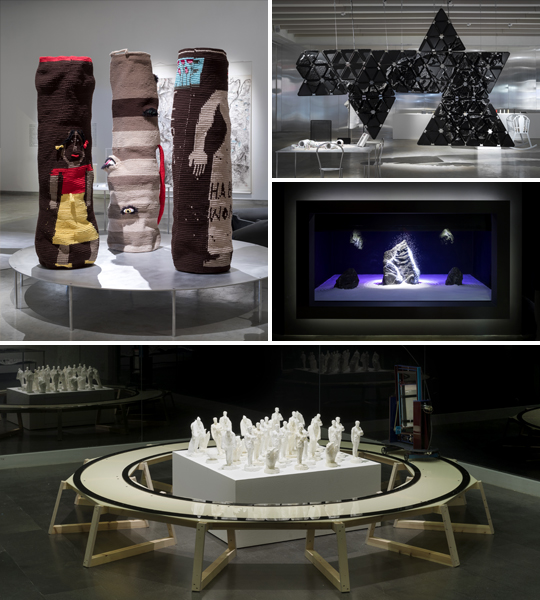 Bodies of Work (Human Baskets) by Gil Yefman with Kuchinate | Bio City World Map Population of 11 Billion by Terreform ONE | Siri Zen Master by Varburg 4 | Voodoo Economics by Thomas Thwaites
Spiraling
Spiraling berusaha meneliti bagaimana hal ekstrem menjadi feedback dari apa yang kita buat selama ini. Isu-isu tentang internet dan media sosial banyak digunakan pada tema ini. Seperti program artificial intelligence (AI) Norman karya Pinar Yanardag, Manuel Cebrian, dan Iyad Rahwan dari MIT Media Lab. Atau 3D printed scan berjudul Retreat karya Xandra van der Eijk yang menunjukkan lelehan gletser di Switzerland.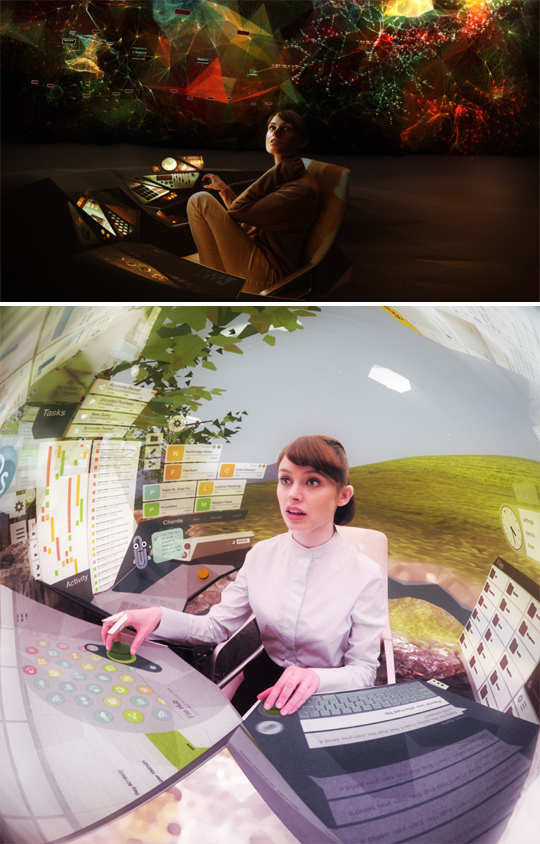 Spiraling – Keiichi Matsuda, Merger, 2018, Video, 402 minutes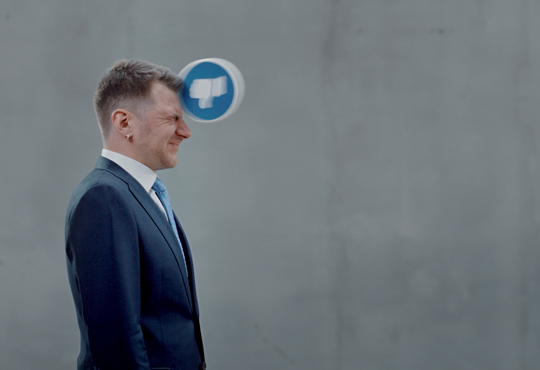 Spiraling – Tadas Maksimovas, Emotigun, 2019. Photo Gedmantas Kropis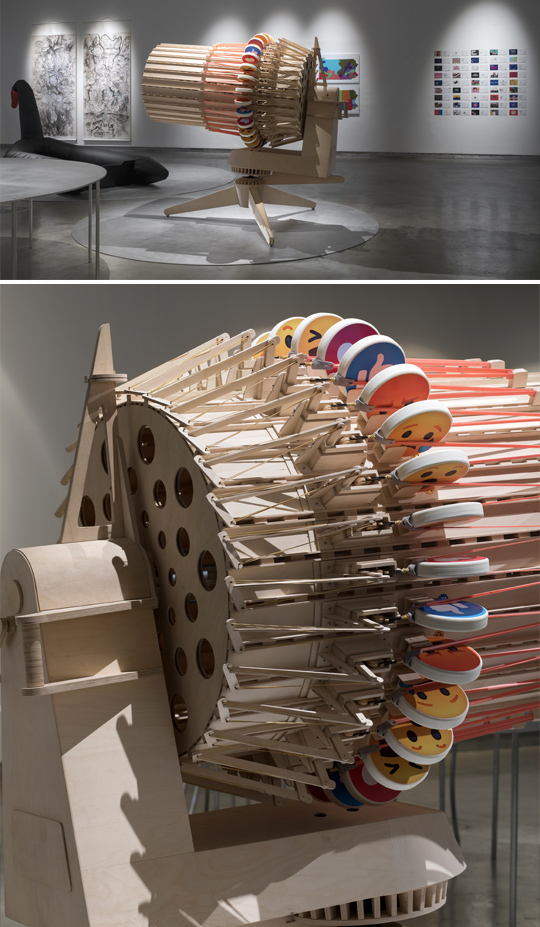 Emotigun by Tadas Maksimovas and Marijn Koomen

Polarization
Kategori ini berisi tentang pergantian kekuasaan, migrasi, pertumbuhan ekonomi yang tidak seimbang, serta isu politik. Polarization diramaikan oleh kursi The Grand Lady karya Anna Aagaard Jensen, hingga Compact Maps Project vs. Gerrymandering karya Brian Olson tentang bagaimana distrik legislatif Amerika dimanipulasi untuk kepentingan partai semata.

Presented by Melandas Indonesia
Extremer
Extremes bisa menjadi hal yang baik, tapi bisa juga merugikan dengan beragam konsekuensinya. Hal ini tersampaikan dengan baik melalui instalasi Compression Cradle karya Lucy McRae, teknologi laser scanning LIDAR karya Liam Young, serta End of Everything karya Atelier van Lieshout yang menginvestigasi hubungan antara menciptakan dan kehancuran.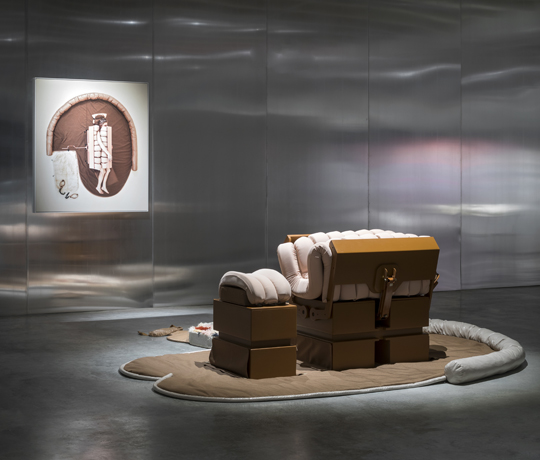 Compression Cradle by Lucy McRae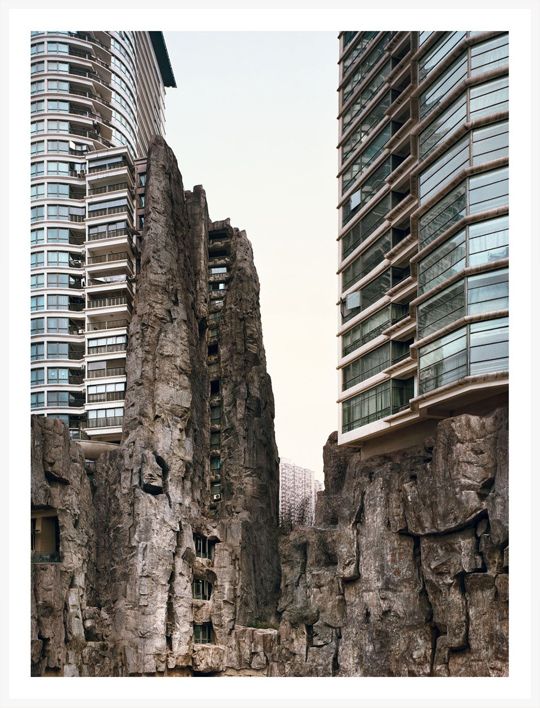 Extremer – Bas Princen, Valley (Jing'an), 2007. Inkjet, digital print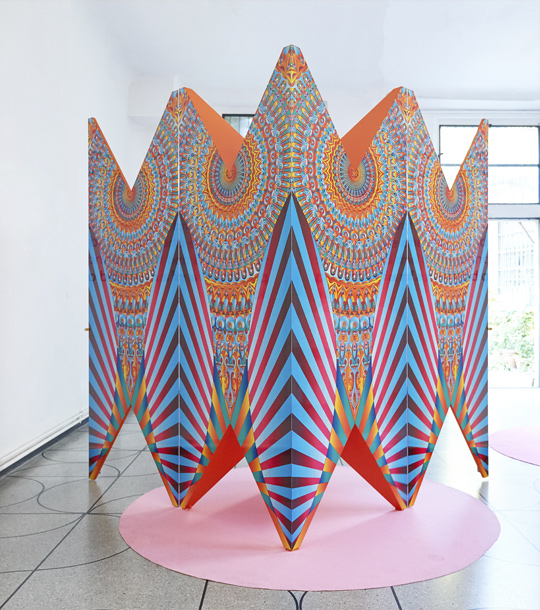 Extremer – Adam Nathaniel Furman for Camp Design Gallery, In collaboration with Abet Laminati, Benevolente – The Royal Family, 2019. Image credit Federico Floriani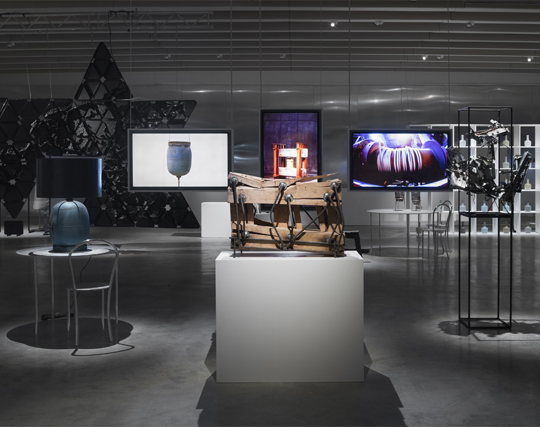 The End of Everything by Atelier Van Lieshout

New Normals
Kategori ini beranggapan bahwa "Extremes are relative", apa yang terlihat ekstrem sekarang bisa menjadi hal yang normal di hari esok, begitupun sebaliknya. Segmen ini menjabarkan hal normal apa yang bisa kita terima dan apa yang harus ditolak. Dalam kategori ini terdapat sistem xCoral karya Ezri Tarazi dari Design-Tech Lab di Technion, sebuah scientifically-developed system untuk 3-D printing ceramic coral reefs agar membantu melestarikan ekosistem terumbu karang yang mulai rusak akibat perubahan iklim atau ulah manusia.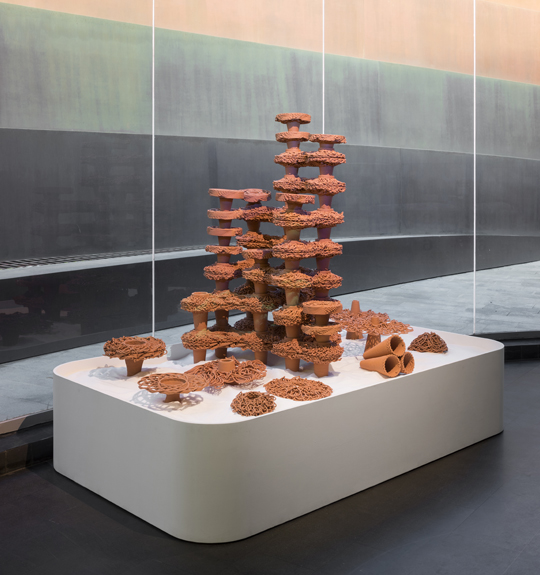 xCoral by Ezri Tarazi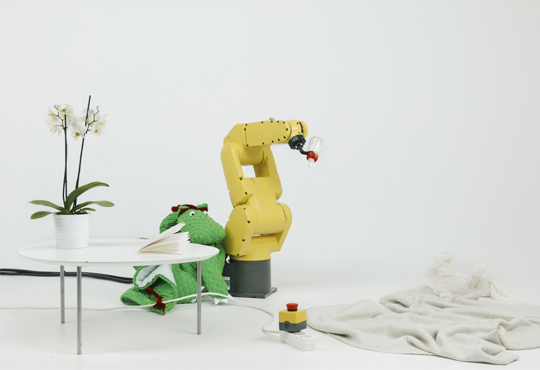 New Normal – Stephan Bogner, Philipp Schmitt, Jonas Voigt, Raising Robotic Natives, 2016. Mixed materials
Extreme Lab
Extreme Lab memaparkan perkembangan inovatif pada desain dan material yang menyamarkan garis pemisah antara natural dan artifisial, serta raw materials dan waste. Project yang dipamerkan mulai dari Mycelium Vase terbuat dari jamur karya Officina Corpusoli dan water capsule Ooho karya Notpla. Ada pula Neo Fruit karya Meydan Levy, buah buatan yang mengandung nutrisi sesuai dengan kebutuhan manusia. Last but not least, Tiger Penis Project karya Kuang-Yi Ku, sebuah speculative proposal yang meneliti potensi gabungan dari obat tradisional Tionghoa dengan biotechnology.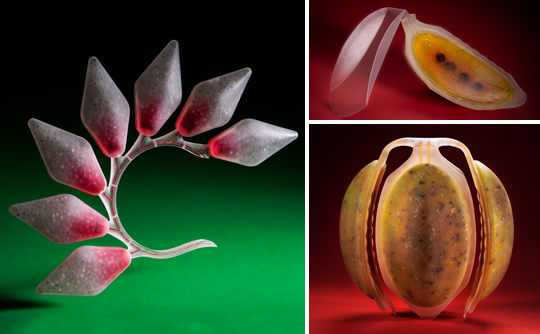 Extreme Lab – Meydan Levy, Neo Fruit, 2018. Bogdan Sokol, Image credi, Shay Maman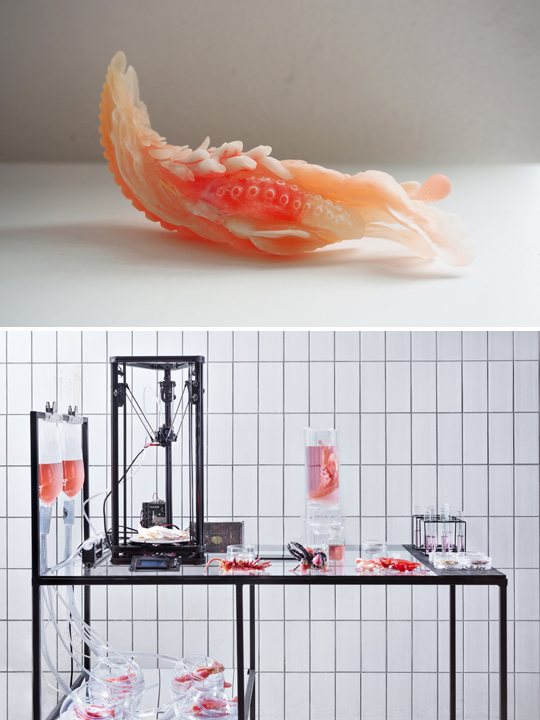 Extreme Lab – Kuang-Yi Ku, Tiger Penis Project, 2018. Image credit, Yu-Tzu Huang
Special Installation: The Coolest White
Pada halaman outdoor Design Museum Holon terdapat instalasi spesial karya UNStudio dengan manufacturer Monopol Colors. Dinamai The Coolest White, instalasi patung ini menyerupai gedung-gedung perkotaan dengan visualisasi lukisan yang bertujuan memberi efek urban heat island. Instalasi ini menggunakan kamera sensor suhu agar para pengunjung dapat melihat perbedaan temperatur suhu in real time.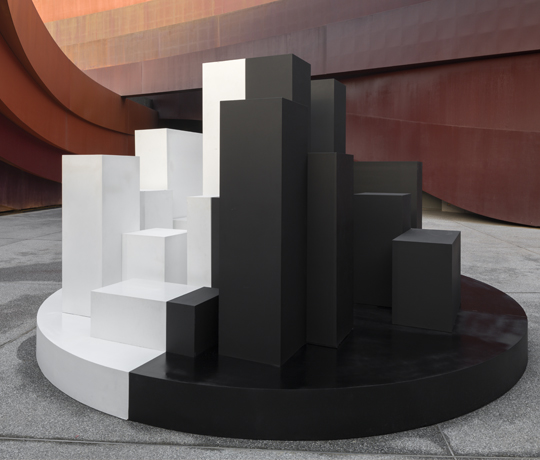 The Coolest White Installation by UNStudio and Monopol