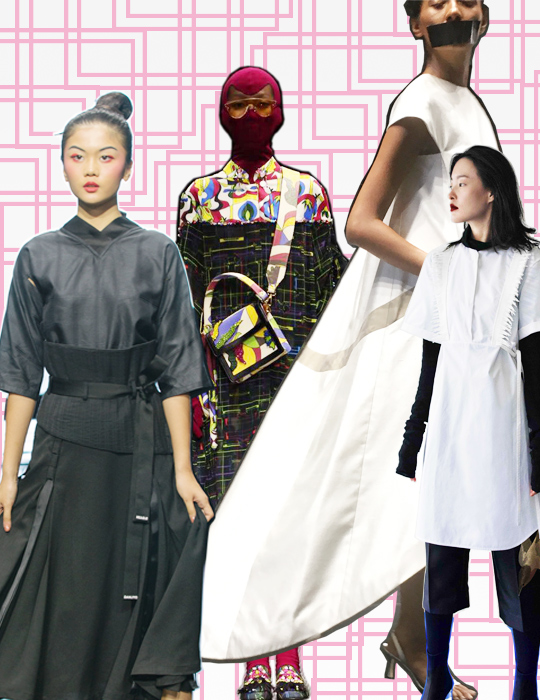 Spring Started In Style And Substance
Published by Sugar & Cream, Friday 31 March 2017
Text by Lynda Ibrahim, photography courtesy of each brand
Plaza Indonesia Fashion Week 2017
The Spring Equinox this year coincided with the annual fashion festivity held by Plaza Indonesia to celebrate its anniversary. On its 10th year now Plaza Indonesia Fashion Week features a healthy dose of trend shows from talented local designers, beyond trunk shows from retail tenants.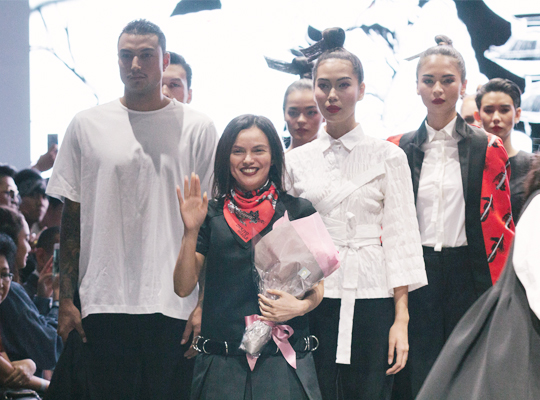 Fashion Designer Danjyo Hiyoji
Promising duo behind Danjyo Hiyoji label drew their inspirations from Shoko Tendo, the 48-year-old daughter of a powerful Japanese gangster whose biography Yakuza Moon shocked the world a few years ago. The juxtaposition of Tendo's familial background of criminal world and the normal life she's been attempting to lead in recent years was portrayed in stark black-and-white palette and contrasting materials of cotton and duchesse satin. The splash of red giving life to the traditional Japanese drawing digitally printed across the fabrics looked like both bad blood that was spilling around throughout her past and the fresh blood she was giving to herself in the present. Overall the collection looked very current, yet half of it is classically cut pieces in seemingly better finishing compared to their earlier works.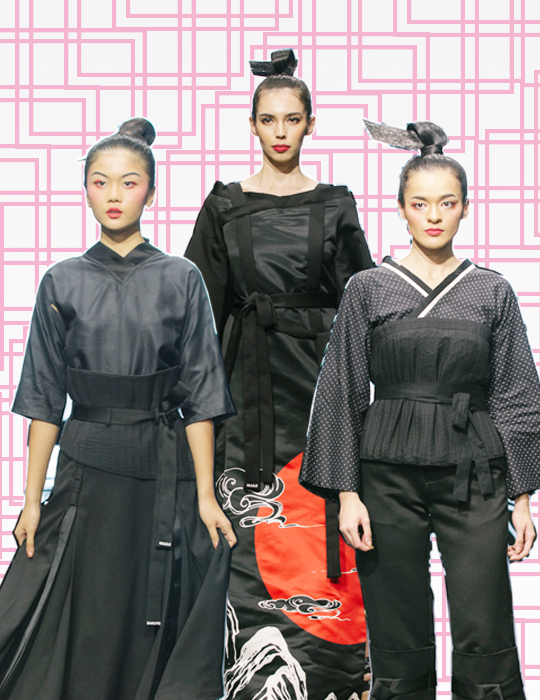 Danjyo Hiyoji

Another rising duo is the soft-spoken couple behind Sean and Sheila label, whose collections have been drawing praises from local fashion scene and sparking interests at overseas trade shows in the past couple of years. Never one to present a loud collection, theirs are however strong in concept and wonderful in presentation—the kind of statement pieces many fashion devotees would want to keep one in their wardrobe. For Plaza Indonesia's fashion festivity they presented structured tops and trench coats in mostly muted palette that came alive with orange or blue splashes and golden bird embroideries. Many labels have tried their hand at embroideries this season, but Sean and Sheila stands out for their classy visuals and fine execution. Their slot that night stole the whole show.
The last evening of Plaza Indonesia Fashion Week was dotted by stars, from which two designers set themselves apart in completely different direction.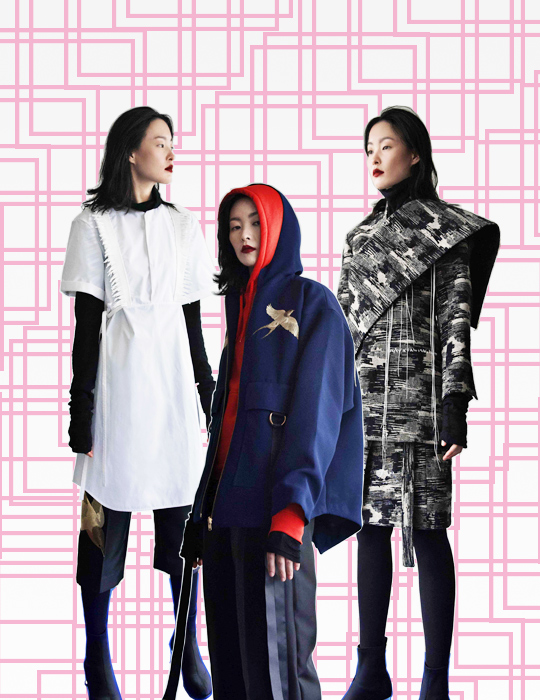 Sean and Sheila
The queen of colors Mel Ahyar drew inspiration from Austrian artist Erwin Wurm's work titled One Minute Sculpture for her Mel Ahyar First line, where fractal patterns are presented in unapologetically bold colors while relaxed silhouettes were styled with skintight leotards, all presented in race-track music, that I couldn't help feeling as if the original cast of Fame had hopped onto a time machine, taken up wielding classes, and eventually worked in the modification garage of Fast and Furious franchise. And I meant this as a compliment. In any of her line's presentation Mel Ahyar has remained bold, without slipping to be brash, and that's a fine line only seasoned designers can maintain.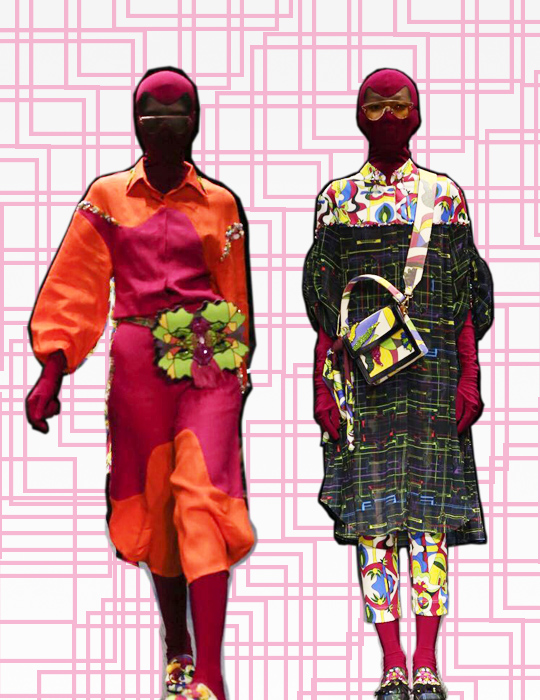 Mel Ahyar
In contrast to it all was the work of Auguste Soesastro, that was all about quiet elegance. The timeless silhouettes that remain au courant, the refined embroideries, the subtle stitching, the demure neutrals that came off almost blindingly white when worn by models with black tape plastered on their mouth—I take as Auguste's unsubtle message on the state of free speech in our society these days, where we've been so absorbed in the black-and-white minutiae of things, forgetting other shades and a bigger picture to share together. As a fashion presentation, another quality work from the reticent designer. As a social statement, it's a message that audience would remember long after fashion changed season.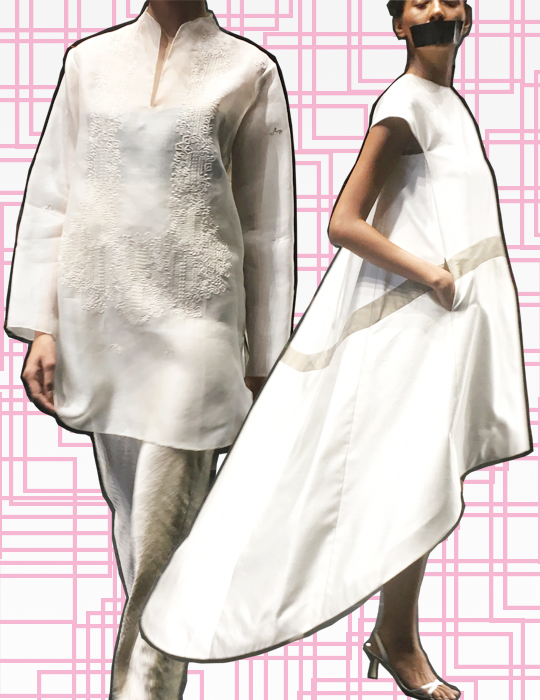 Auguste Soesastro