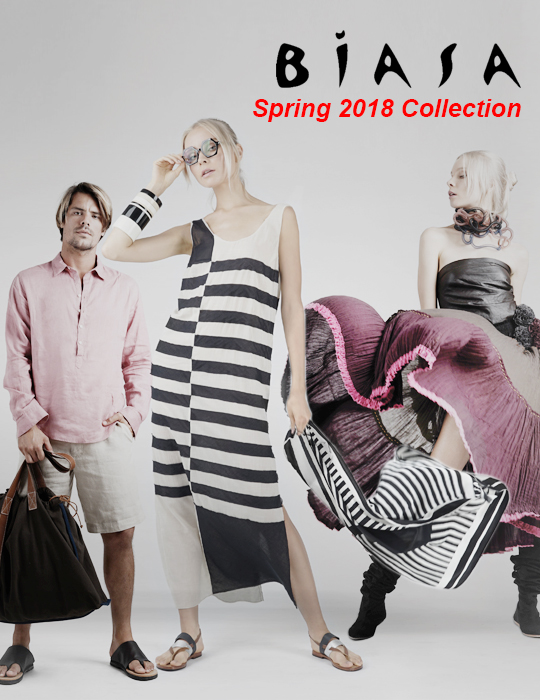 Spring 2018 Collections by BIASA
Published by Sugar & Cream, Friday 23 February 2018
Text by Astrid Lim, Images courtesy of BIASA
From refined personal style to a distinct casual and contemporary style
Kasual, natural dan timeless, secara konsisten menjadi ciri khas BIASA yang tampak pada koleksi terbarunya untuk Spring 2018. Pembaruan dan peningkatan artistik rancangan terlihat melalui beragam detil yang memukau, motif block print, kain yang lembut, lipitan katun crepe dan memperkenalkan asupan warna terbaru untuk busana pria maupun wanita.
Koleksi BIASA terbaru tersedia di semua outlet BIASA Kemang, Jakarta dan BIASA Bali.
Simak juga kolaborasi seru Founder and Creative Director BIASA, Susanna Perini X artist Jyoti Parenco : The WEAR-ART Project di sini.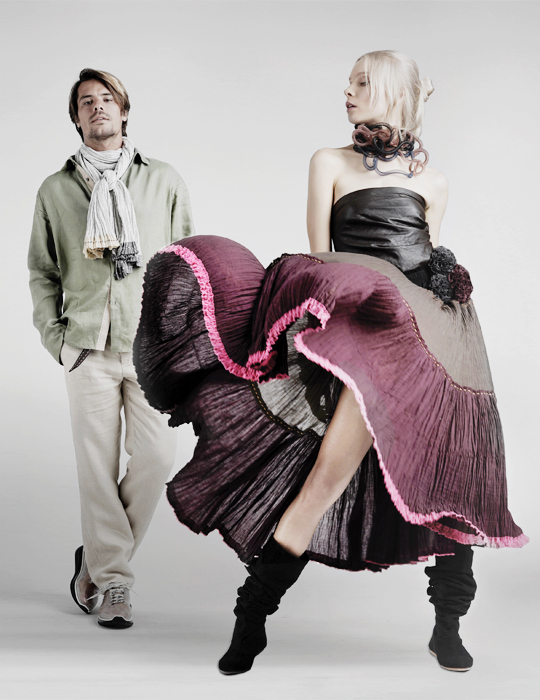 Rangkaian koleksi menswear terdiri dari kemeja dan t-shirt dengan bahan alami seperti linen, katun voile dan katun jersey, yang cocok dipadukan dengan celana panjang atau celana Bermuda yang nyaman. Selain itu, terdapat juga koleksi etnik berupa sarung yang menunjukkan harmoni antara budaya Timur dan Barat dalam nuansa kontemporer.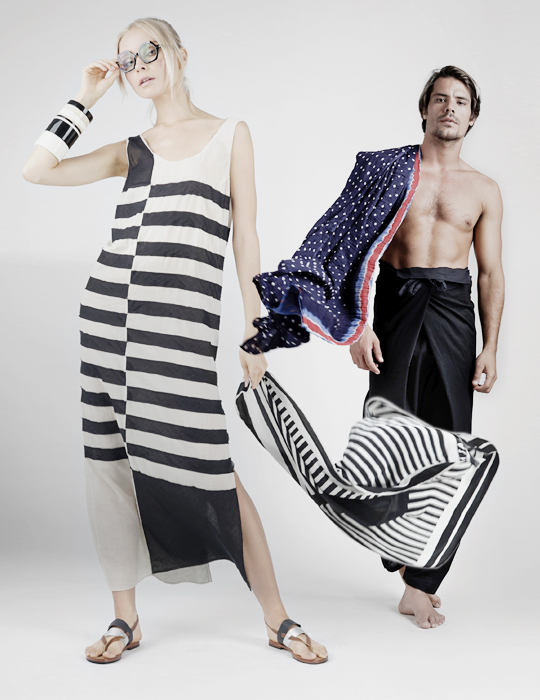 Di balik desain yang sederhana, terdapat detail yang memukau, yang menjadi ciri khas brand ini. Lapisan yang kontras, ritsleting yang unik, lipitan, kancing berlapis serta beragam detail lain hasil jahitan tangan, dapat ditemukan pada koleksi ini. Motifnya didominasi oleh block print buatan tangan dengan pola geometris yang artistik, sedangkan palet warnanya berupa nuansa lembut seperti ALMOND green, ROSEWOOD pink, dan RAJA blue.


Untuk womenswear, highlightnya adalah gaya free-flow yang dihiasi rumbaian katun buatan tangan, katun muslin yang melambai tak beraturan, aplikasi pola grafis pada kaftan, t-shirt unisex, serta dress t-shirt berbagan katun jersey yang nyaman. Yang terbaru dari koleksi ini adalah rok panjang warna-warni dan bervolume dari bahan katun crepe yang dilipit menggunakan tangan, suatu persembahan pada desainer fashion asal Spanyol, Fortuyn, dan terinspirasi dari gaya busana pelukis Meksiko, Frida Kahlo.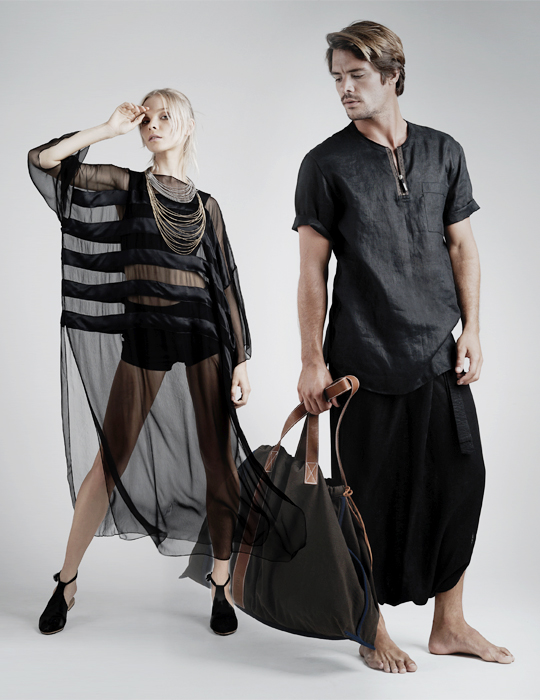 Motif block print buatan tangan menyegarkan kembali potongan kaftan bertumpuk dalam bahan chiffon dan katun muslin, ketidakteraturan inilah yang menambah sentuhan artistik koleksi womenswear. Palet warna pada koleksi ini tampak dalam tiga warna dominan: CAMEL beige, MALAM dark blue dan CLOUD light blue. Koleksi ini sangat tepat bagi perempuan yang memiliki kepekaan untuk mewujudkan elegansi dan ekspresi artistiknya, perempuan yang tidak takut melawan arus dalam memilih gaya busananya sendiri.