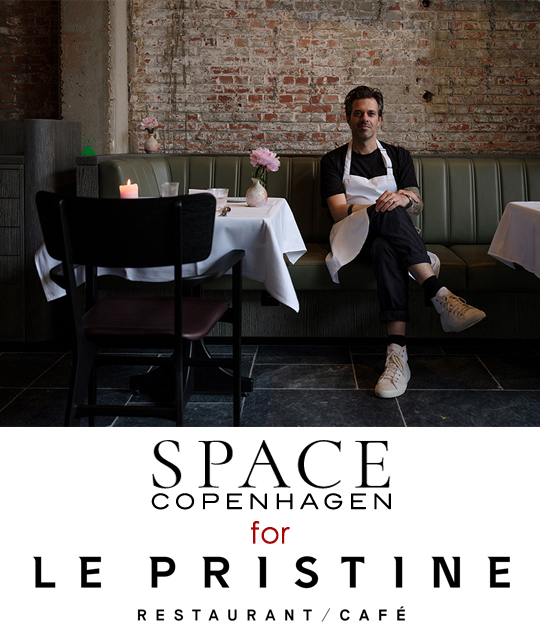 presented by

Space Copenhagen for Le Pristine
Published by Sugar & Cream, Wednesday 12 August 2020
Text by Auliya Putri, Images Courtesy of Space Copenhagen
Dark but Optimistic
Warna gelap tak melulu harus diartikan dengan suram maupun kesedihan. Space Copenhagen merancang restoran terbaru di Antwerp – Belgia, Le Pristine, dalam nuansa gelap namun dalam kemewahan elegan. Menampilkan visual tidak biasa dari sebuah bangun tahun 1960-an yang memamerkan dinding bata dan kolom beton sebagai daya tarik yang dramatis.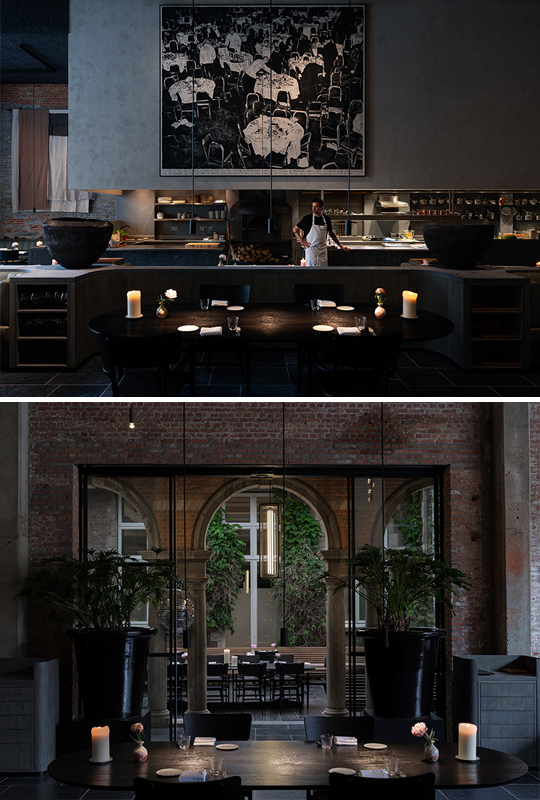 Restoran yang diprakarsai oleh Michelin chef Sergio Herman ini juga memiliki tujuan untuk menciptakan ruangan modern, pun sebagai anggukan kepada sejarah melalu gradasi warna gelap yang terinspirasi dari seniman Belanda dan Flemish. Lantai berpola batu Belgia dan smoked oak joinery memberikan kontras cantik kepada dinding 'telanjang'-nya.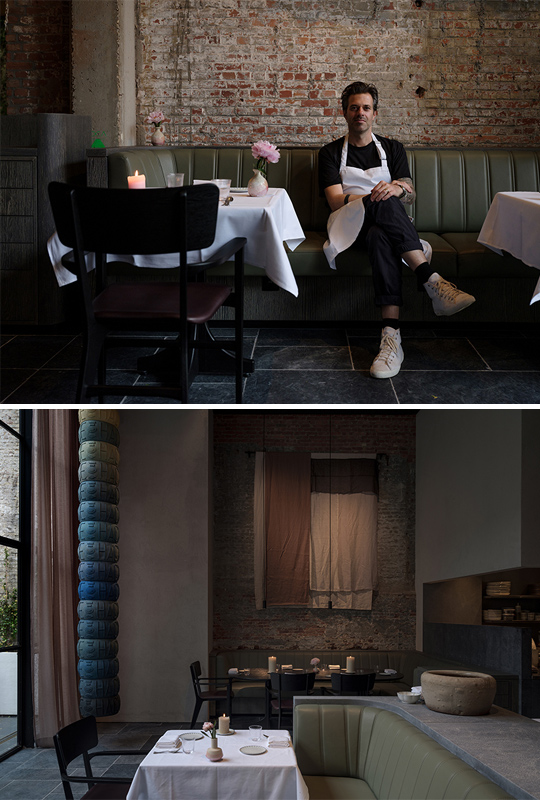 Presented by Interni Cipta Selaras
Le Pristine juga memamerkan banyak kolaborasi kreatif seperti sebuah bar dalam warna bright pink translucent dan "Dawn Light" karya Sabine Marcelis yang memberikan warna pada restoran ini. Juga meja resepsi rancangan Maarten Baas dan Bertjan Pot yang menampilkan Leds Clay, sebuah teknik tanah liat yang dikembangkan oleh mereka sendiri. Lalu ada Frederik Molenschot yang merancang pencahayaan dan patung ikonis setinggi lima meter; Hacked Cheese. Seniman Rinus van de Velde turut menciptakan karya seni "As You as Forever Connecting" yang menggambarkan energi dari restoran ini.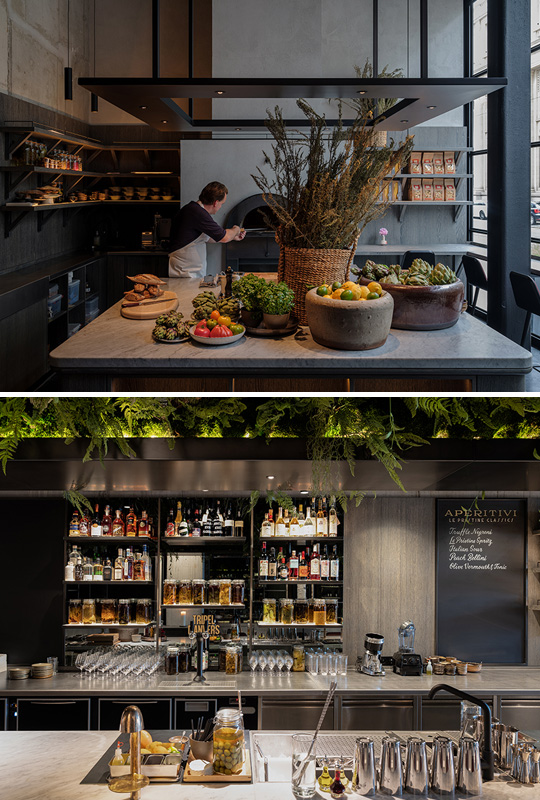 Space Copenhagen juga bekerja sama dengan label internasional untuk menciptakan koleksi terbaru yang dirancang khusus untuk Le Pristine. Seperti Antwerp Chair oleh label furnitur Fredericia juga tablecloths dan napkins rancangan Studio SH19 dan Flemish Verilin.

'Antwerp is relatively small city but extremely design driven. From the outset we were fascinated by the renaissance architecture, history and the artists from the region, and the way they depicted rural and rudimentary settings, people eating, enjoying a meal with a sense of humbleness. This informed how we envisioned the social experience at Le Pristine and the restaurant has been designed with a sense of slow aesthetics as a vehicle for modern social encounter in Antwerp.' – Peter Bundgaard Rützou.