presented by

SONY PEDULI GEMPA CIANJUR, JAWA BARAT
Published by Sugar & Cream, Wednesday 18 January 2023
Images courtesy of Sony Indonesia
Salurkan 21.500 Dolar AS
Gempa yang mengguncang Cianjur, Jawa Barat pada 22 November tahun lalu menjadi salah satu peristiwa yang memilukan dan menyorot perhatian banyak publik. Sebagai upaya dukungan bagi para korban dan menanggapi bencana alam di Cianjur, Sony Group menyalurkan donasi senilai 21.500 dolar AS untuk mendukung upaya bantuan di daerah yang terdampak. Jumlah dana ini mencakup donasi sebesar 20.000 dolar AS dari "Emergency Disaster and Recovery Fund for Children" yang dioperasikan bersama oleh LSM Save the Children dan Sony Group Corporation, serta donasi karyawan dan juga bantuan serupa dari Sony Indonesia yang disalurkan melalui Palang Merah Indonesia.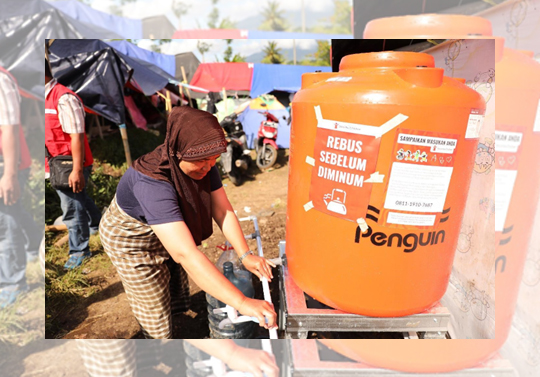 Koji Sekiguchi selaku President Director PT Sony Indonesia menyampaikan, "Kami ingin menyampaikan rasa simpati terdalam kami kepada anak-anak, keluarga dan masyarakat yang terdampak oleh gempa Cianjur yang terjadi di Jawa Barat pada tanggal 21 November. Sony berupaya untuk memberikan dukungan kepada masyarakat yang terdampak dengan menyalurkan donasi sebesar 21.500 dolar AS kepada Save the Children dan Palang Merah Indonesia, yang akan digunakan untuk memenuhi berbagai kebutuhan dan mendukung kegiatan bantuan di daerah yang terkena dampak. Kami berharap bahwa kontribusi ini dapat membantu proses pemulihan yang cepat bagi masyarakat yang terdampak oleh gempa bumi."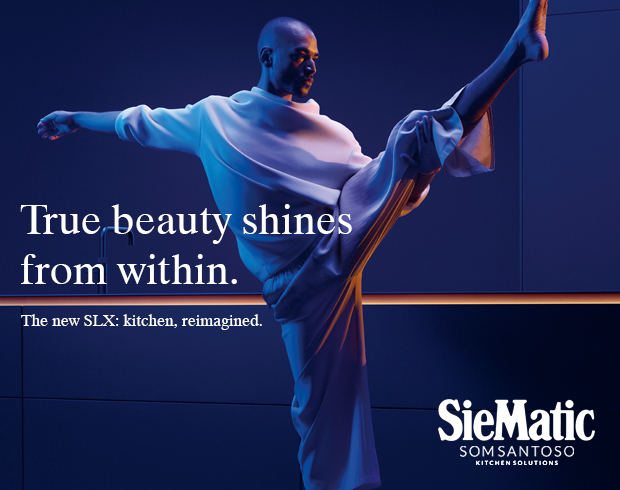 Presented by Som Santoso
Donasi sebesar 20.000 dolar AS yang dikelola oleh Save the Children Indonesia ini akan digunakan untuk upaya bantuan bagi anak-anak dan keluarga yang terkena dampak gempa Cianjur. Bantuan tersebut meliputi distribusi kebutuhan sehari-hari, air bersih, perlengkapan kebersihan, dan perlengkapan yang dibutuhkan di tempat pengungsian sementara. Selain itu, bantuan ini juga akan digunakan untuk mendukung berbagai kegiatan, seperti penyediaan tenda sekolah darurat, paket bersekolah untuk para siswa, serta akan mendirikan tempat yang ramah anak-anak. Save the Children Indonesia juga akan memberikan dukungan psikososial kepada guru dan siswa, serta melatih para guru untuk memberikan dukungan serupa.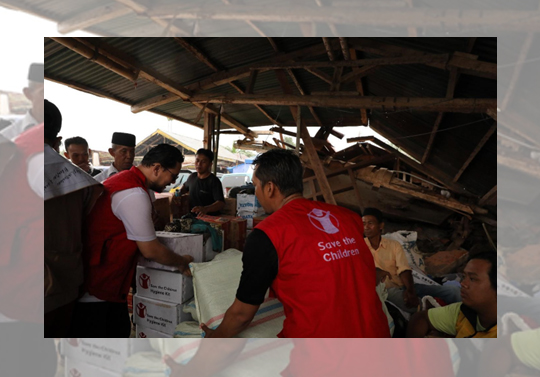 "Kami sangat mengapresiasi dukungan dari Sony Group yang akan sangat membantu masyarakat yang terdampak oleh gempa bumi di Jawa Barat. Donasi ini sangat dibutuhkan untuk mendukung berbagai kegiatan bantuan yang saat ini sedang dilakukan oleh Save the Children Indonesia di daerah-daerah terdampak, termasuk distribusi bantuan non-makanan kepada masyarakat yang terkena dampak dan dukungan psikologis bagi para siswa dan guru," ujar Troy Pantouw, Chief of Advocacy, Campaign, Communication & Media – Save the Children Indonesia. (DR)