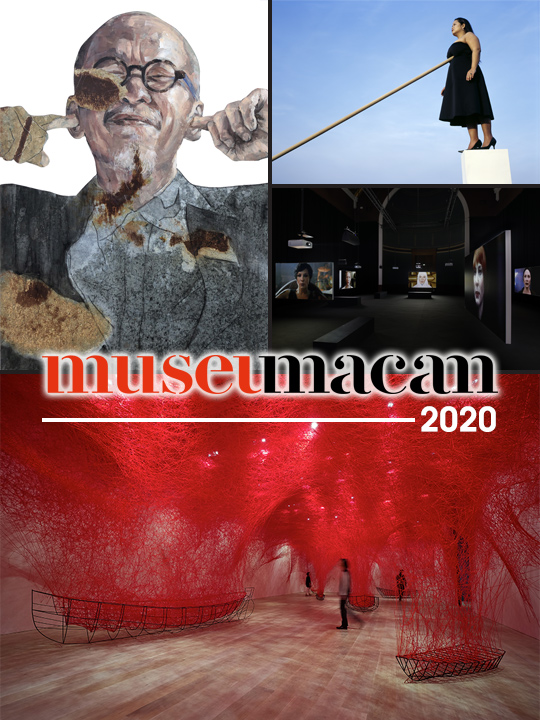 presented by

Great Museum MACAN 2020 Program
Published by Sugar & Cream, Thursday 16 January 2020
Text by Auliya Putri, Images Courtesy of Museum MACAN
From All Around the World
2019 merupakan tahun yang terbilang luar biasa bagi Museum MACAN. Di awal tahun, museum menghadirkan pameran tunggal Arahmaiani berjudul Masa Lalu Belumlah Berlalu yang bersamaan dengan presentasi perupa Taiwan, Lee Mingwei, dalam judul Tujuh Kisah. Diteruskan oleh pameran gabungan Dunia Dalam Berita yang berfokus pada dua masa penting perkembangan seni kontemporer Indonesia oleh FX Harsono, Heri Dono, Mella Jaarsma, dan Tisna Sanjaya. Dan yang masih berlangsung ialah pameran Xu Bing: Thought and Method yang menampilkan karya seniman Tiongkok, Xu Bing.
Selengkapnya tentang pameran-pameran Museum MACAN, bisa Anda baca di sini.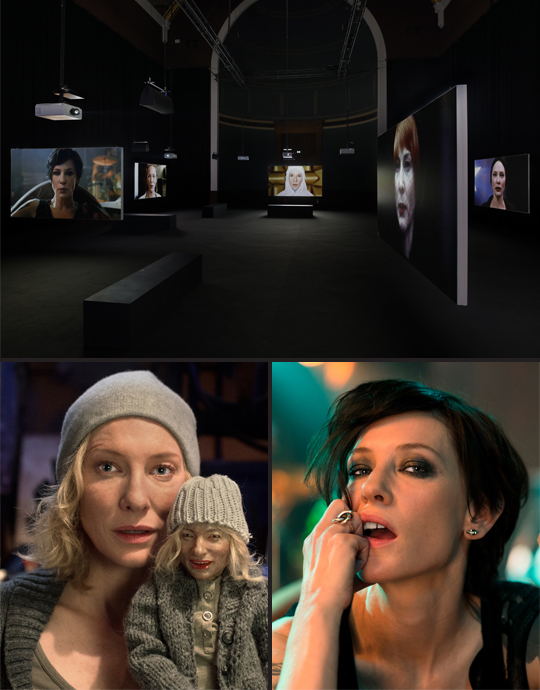 Manifesto – Julian Rosefeldt
Tak hanya disitu pencapaian Museum MACAN di tahun 2019 melalui program Children Art Space telah berhasil menampilkan karya komisi dari dua seniman Asia Tenggara yaitu Shooshie Sulaiman (Malaysia) – Rubberscape pada awal tahun dan disusul oleh Mit Jai Inn (Thailand) – Color in Cave hingga Maret 2020. Selain itu, museum juga dengan apik menyelenggarakan malam penggalangan dana, MACAN Gala, untuk pertama kalinya, demi mendukung program pendidikan dan inisiatif berbasis komunitas yang digagasnya.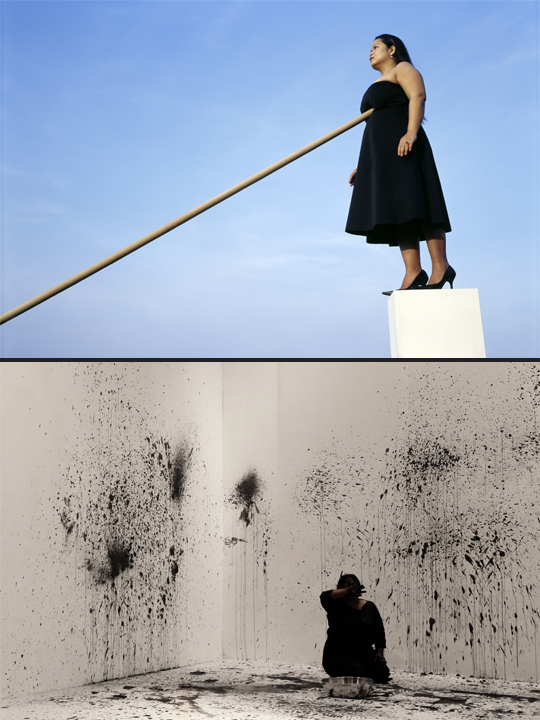 Why Let the Chicken Run? – Melati Suryodarmo
Beragam program menarik pun akan terus menemani selama tahun 2020 ini. Apa saja?
Pada awal tahun, Museum MACAN memamerkan karya video masif berjudul Manifesto oleh seniman Jerman, Julian Rosefeldt. Ditampilkan melalui 13 layar berukuran besar, karya ini dibintangi oleh aktris Cate Blanchett yang tampil sebagai 12 karakter berbeda dan membacakan manifesto seni abad 20 termasuk Futurists, Dadaists, Fluxus, Situationists dan Dogma 95. Lalu disusul oleh pameran Why Let the Chicken Run? Oleh Melati Suryodarmo yang menampilkan performance art. Uniknya, karya-karya akan ditampilkan dalam durasi yang tidak tentu, antara 15 menit hingga 12 jam. Di sini, museum menawarkan pemahaman menyeluruh atas karya Melati khusus untuk Anda yang berkunjung.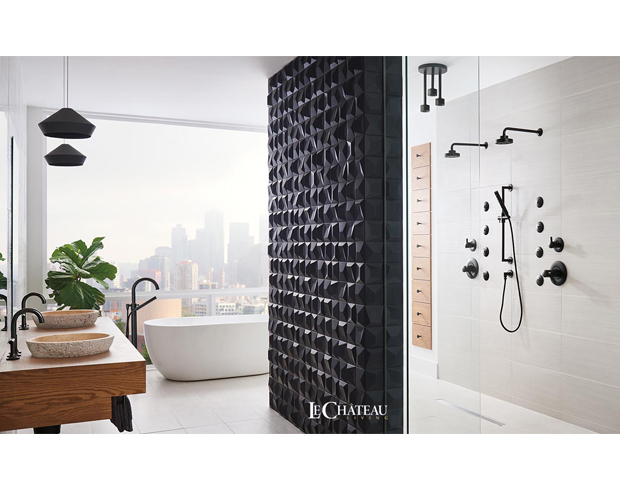 Presented by LeChateau Living
Lalu ada pameran The Theatre of Me oleh Agus Suwage yang memamerkan beragam karya dalam pendekatan jenaka terhadap isu sosial. Mulai dari lukisan, patung, hingga instalasi yang dibuatnya sejak 1980-an hingga kini. Dan tahun 2020 akan ditutup oleh pameran The Soul Trembles karya dari seniman Jepang, Chiharu Shiota. Dimana Ia menampilkan seni instalasi yang kompleks berupa jarring-jaring merah dan hitam terbentang memenuhi ruang pamer.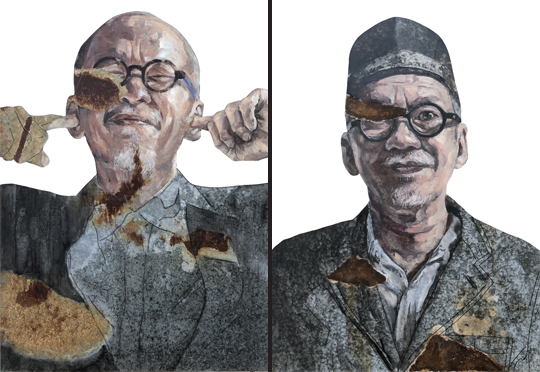 The Theatre of Me – Agus Suwage
Jangan lewatkan keseruan Museum MACAN di tahun 2020 mendatang. Sampai jumpa!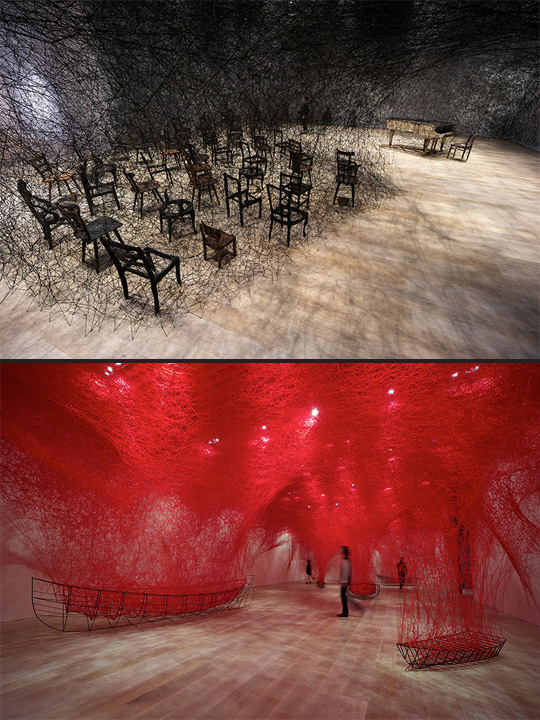 The Soul Trembles – Chiharu Shiota