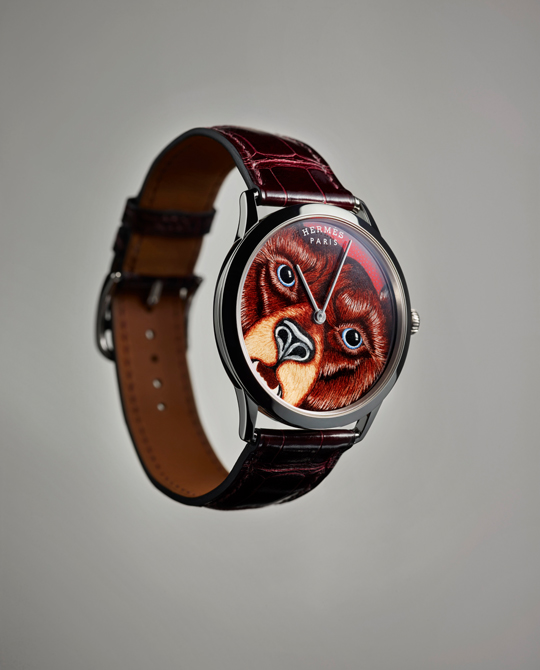 Slim D'Hermès Grrrrr! – A Gruff Bear
Published by Sugar & Cream, Monday 08 May 2017
The delicate technique 
of miniature enamel painting.
Hermès mempersembahkan desain jam tangan terbaru, Grrrrr! Menampilkan sosok beruang yang dilukis ulang menggunakan teknik miniatur enamel, jam tangan ini merupakan satu lagi bukti kedigdayaan Hermès dalam berkreasi.
Hermès watch dan fashion dan aksesoris lainnya bisa dibeli di Hermès Indonesia di Plaza Indonesia dan Pacific Place.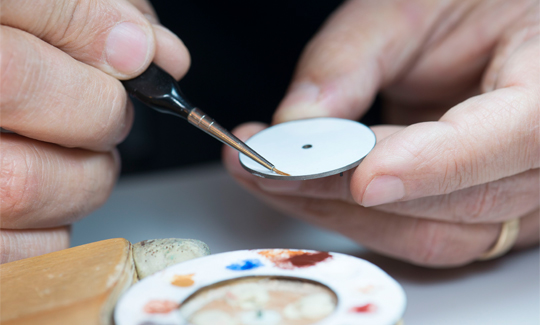 Untuk Hermès, waktu adalah permainan dan pembuatan jam tangan adalah keahlian mereka yang seringkali digunakan untuk bersenang-senang menciptakan desain yang unik. Dibutuhkan kreativitas yang luar biasa untuk membayangkan konsep beruang yang dilukis dengan teknik lukisan enamel miniatur. Namun desain yang aslinya dibuat oleh Alice Shirley untuk Hermès silk scarf ini akhirnya berhasil dikreasikan ulang menggunakan kuas.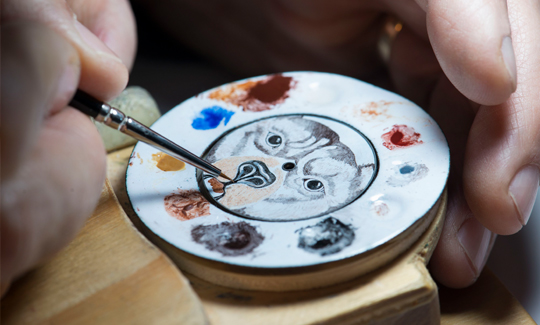 Setiap pigmen diaplikasikan pada permukaan jam dari emas putih, sehingga ekspresi sang binatang menjadi lebih menakutkan. Selama proses pengeringan dan pembakaran berlangsung, intensitasnya makin tinggi sehingga hasil yang diperoleh lebih presisi. Setelah gambar beruang tersebut selesai dan dilindungi oleh enamel, jam tangan ini langsung terasa hidup, sesuai dengan namanya.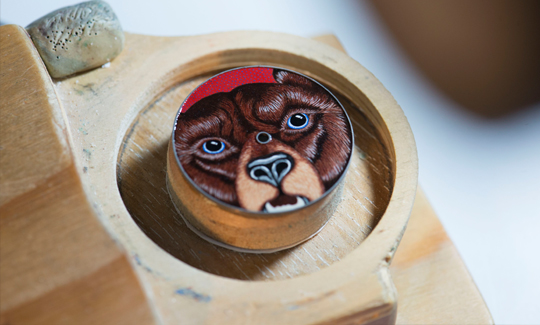 Bagi Hermès, waktu merupakan suatu objek yang bisa dieksplorasi, dirancang untuk menimbulkan emosi, serta menciptakan ruang untuk spontanitas dan kreativitas. Konsep ini berhasil dituangkan dengan sempurna melalui jam tangan terbarunya, Grrrrr! (AL)