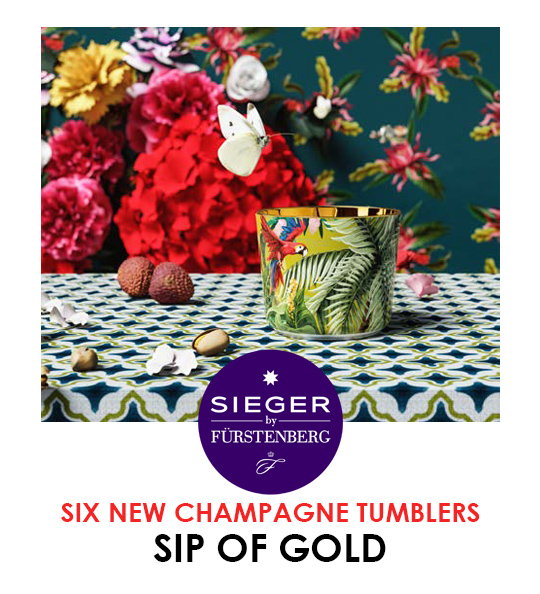 presented by
SIEGER BY FÜRSTENBERG – SIX NEW CHAMPAGNE TUMBLERS SIP OF GOLD
Published by Sugar & Cream, Tuesday 04 April 2023
Images courtesy of SIEGER by FÜRSTENBERG
Good Vibes For 2023!
Di tahun 2023 ini, SIEGER by FÜRSTENBERG kembali merayakan ledakan warna dan keindahan alam yang menakjubkan, dengan menghadirkan enam dekorasi baru untuk keluarga tumbler sampanye Sip of Gold. Setiap karya hasil buatan tangan ini selalu menampilkan joie de vivre dan cinta petualangan yang menarik.
Berikut diantaranya yaitu:
PEACE MAN & LOVE LY
New Additions to The Sparkling 4 & Friends Tumbler Series
Sending A Message
Dua pahlawan baru yang pertama bergabung ialah Peace Man dan Love Ly.  Seri tumbler warna-warni terbaru Sparkling 4 & Friends ini menampilkan sosok superhero yang tidak hanya terlihat tak tertandingi, tetapi mereka juga memiliki pribadi baik yang mengirimkan pesan yang kuat dan penting.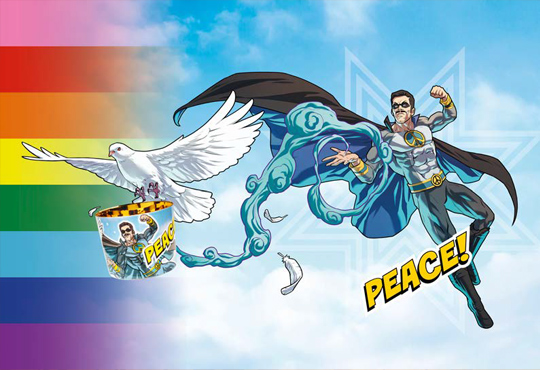 Peace Man


Peace Man and Love Ly
Menjadi bagian dari keluarga Sparkling 4 & Friends, seri tumbler ini menampilkan pahlawan super dan gambar komik untuk Anda jelajahi. Misi kolektif Sparkling 4 & Friends adalah untuk mempromosikan keragaman dan toleransi. Itulah mengapa sebagian dari pendapatan akan disumbangkan ke beberapa pahlawan sejati sehari-hari: the Germany-based Network for Democracy and Courage (NDC) yang berbasis di Jerman, yang telah bermitra dengan SIEGER sejak 2018.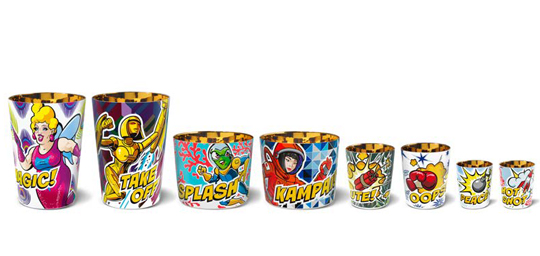 Sparkling 4 & Friends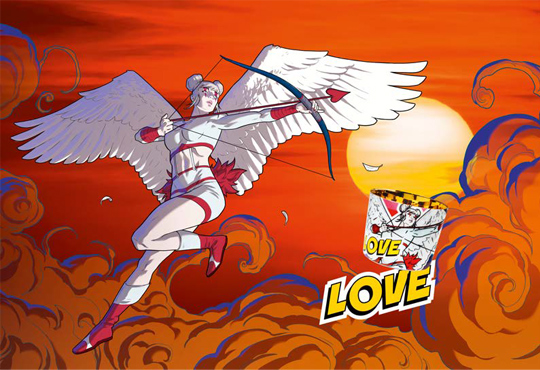 Love Ly
THE SHARKS & THE KIWIS
New Additions to The Beautiful Creatures Tumbler Series
Ambassadors For Nature
SIEGER by FÜRSTENBERG telah memperluas seri tumbler Beautiful Creatures dengan dua dekorasi hewan baru. Dalam warna-warna cerah dan semua gigi setajam silet yang dipamerkan, The Sharks menampilkan kehadirannya yang kuat di bawah laut.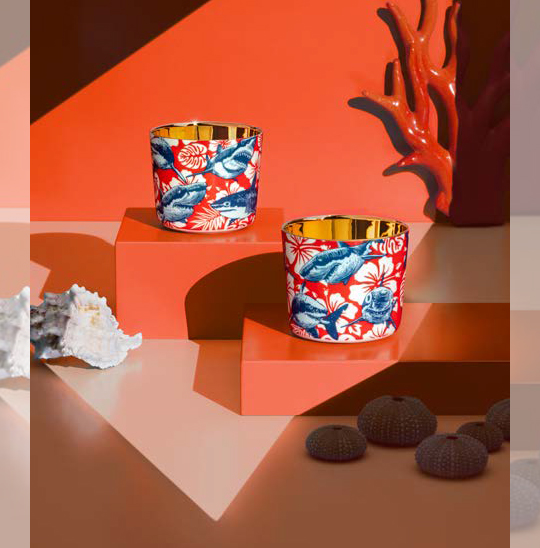 The Sharks
Sementara, The Kiwis, menandai kontrasnya yang tajam dalam seri tumbler Beautiful Creatures ini. Burung mungil yang tidak bisa terbang ini mungkin tidak begitu dikenal seperti hewan lainnya, tetapi  itu tidak menghentikan mereka menjadi simbol nasional Selandia Baru. Dengan bulu mereka yang tampak menggemaskan, mereka akan menghangatkan hati bagi siapa pun yang melihatnya.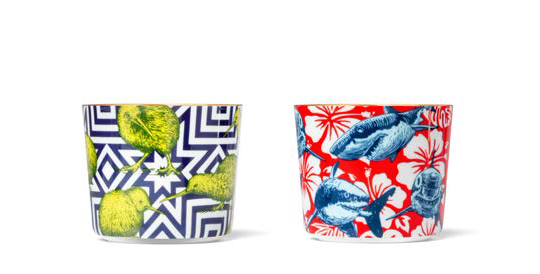 The Kiwis and The Sharks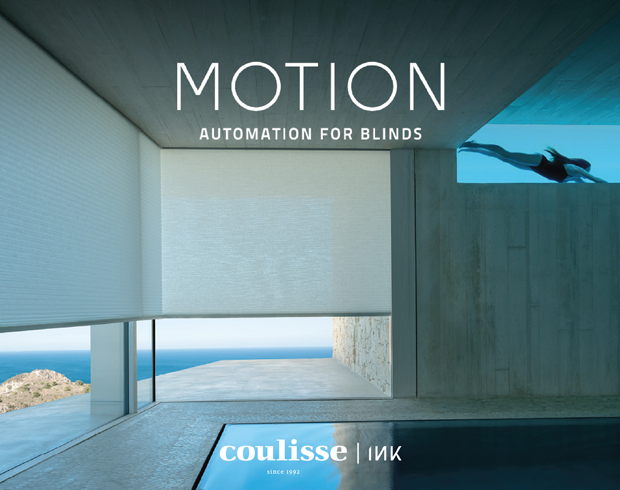 Presented by Coulisse | INK
Seri keluarga Tumbler The Beautiful Creatures ini menampilkan tujuh dekorasi binatang yang tidak hanya merayakan keindahan alam, tetapi juga menarik perhatian pada kerentanannya. Semua spesies terancam punah, karena diburu oleh manusia atau hidup di habitat yang berisiko. Itu sebabnya sebagian dari hasil akan disumbangkan ke organisasi National Park Rescue. Mereka melindungi taman nasional Afrika dan mengoperasikan proyek konservasi jangka panjang yang strategis.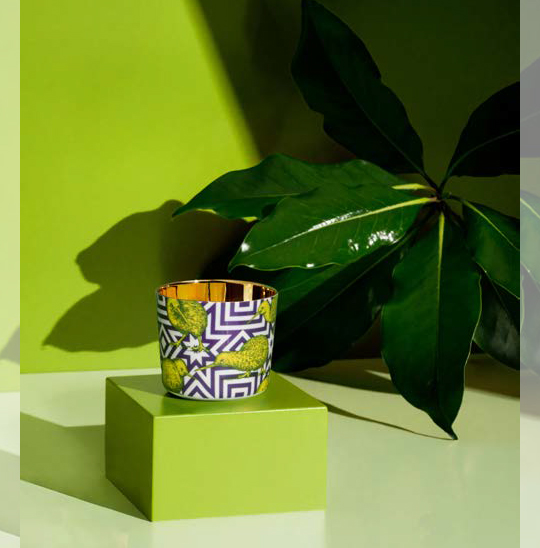 The Kiwis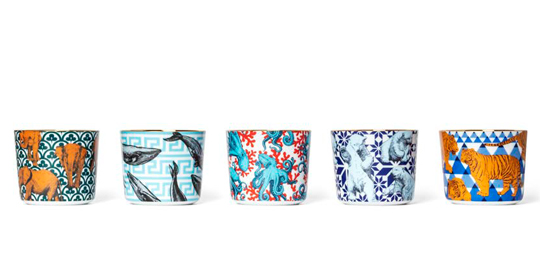 The Beautiful Creatures
COLOURED STARS & JUNGLE
New Tumbler Series: Paraíso
Explosions Of Colour And Dreams Of Adventure
Tahun lalu, SIEGER by FÜRSTENBERG merilis dekorasi layanan makan malam Paraíso, yang desain imajinatifnya menghormati keindahan bumi dan keragaman budaya manusia. Dua dari desainnya sekarang telah ditafsirkan ulang ke dalam gelas sampanye Sip of Gold. Coloured Stars meledakan warnanya dengan energi yang melimpah dan simbolisme positif. Sementara itu, Jungle menampilkan citra alam yang menakjubkan. Flora dan fauna yang indah dari hutan hujan tropis akan membuat Anda memimpikan petualangan di tempat yang jauh. Dibuat dengan tangan dan disepuh dengan emas 24 karat di bagian dalamnya, kedua tumbler porselen ini benar-benar luar biasa dan unik. (DR)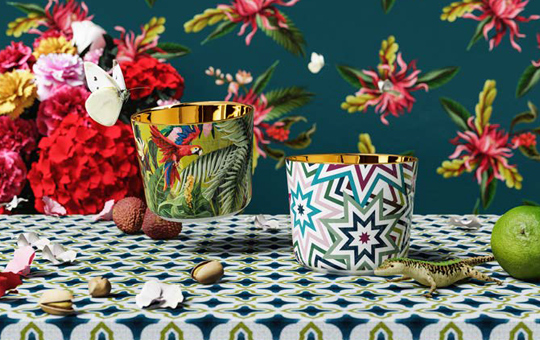 Jungle and Coloured Stars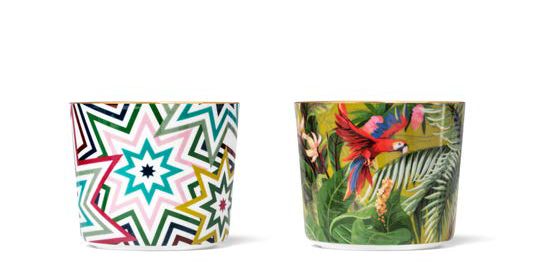 Jungle and Coloured Stars
Brand: SIEGER by FÜRSTENBERG
Design: Michael Sieger (SIEGER)
Manufacturer: Porzellanmanufaktur FÜRSTENBERG
Collection: Sip of Gold 6 variants: Peace Man & Love Ly (The Sparkling 4 & Friends), The Sharks & The Kiwis (Beautiful Creatures), Coloured Stars & Jungle (Paraíso)
Material: Finest porcelain, 24-carat gold inside Ultra-thin, about 2 mm thick Handcrafted in Germany
Donation: part of the proceeds goes to National Park Rescue and Network for Democracy and Courage