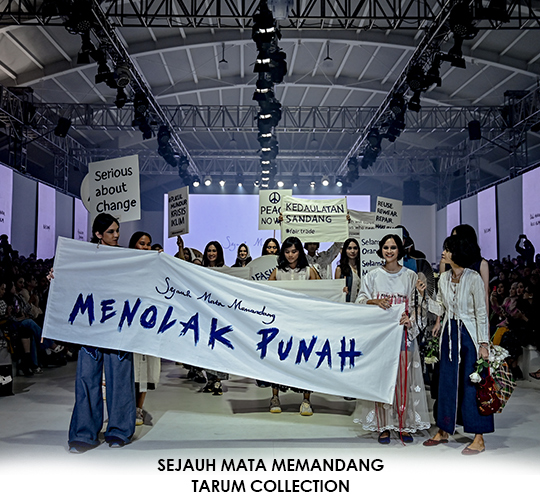 presented by

SEJAUH MATA MEMANDANG – TARUM COLLECTION
Published by Sugar & Cream, Friday 17 November 2023
Images courtesy of SMM (Sejauh Mata Memandang)
Sejauh Mata Memandang takes sustainable denim to the next level.
Produksi denim dikenal tidak ramah lingkungan, sering kali menggunakan banyak air dan pewarna kimia yang kerap menjadi limbah lingkungan sekitar. Sedangkan demand denim tidak pernah surut. Bahannya yang nyaman dan mudah di mix and match membuat denim selalu jadi favorit hingga kini. Berangkat dari kegelisahan tersebut, jenama tekstil yang mengusung konsep slow fashion dan skema bisnis sirkularitas, Sejauh Mata Memandang meluncurkan koleksi terbaru bertajuk "Tarum" pada ajang Jakarta Fashion Week (JFW) 2024 di Pondok Indah Mall 3 pada 24 Oktober 2023 lalu.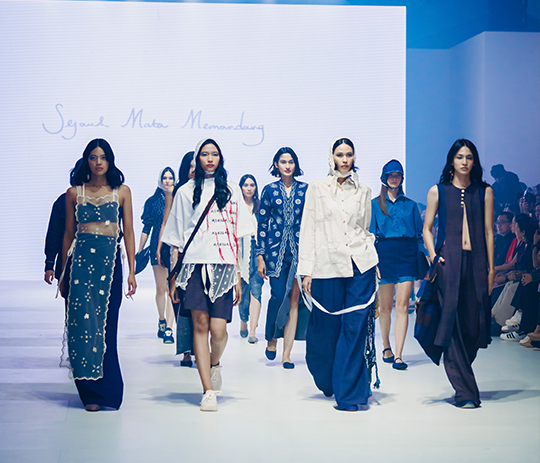 Simak finale "Tarum" by Sejauh Mata Memandang di sini
Koleksi "Tarum" adalah eksplorasi lanjutan dari koleksi Baur yang sebelumnya dirilis pada tahun 2022. Nama "Tarum" sendiri diambil dari tumbuhan indigo (Indigofera tinctoria), penghasil warna biru yang turut mendominasi koleksi denim ini.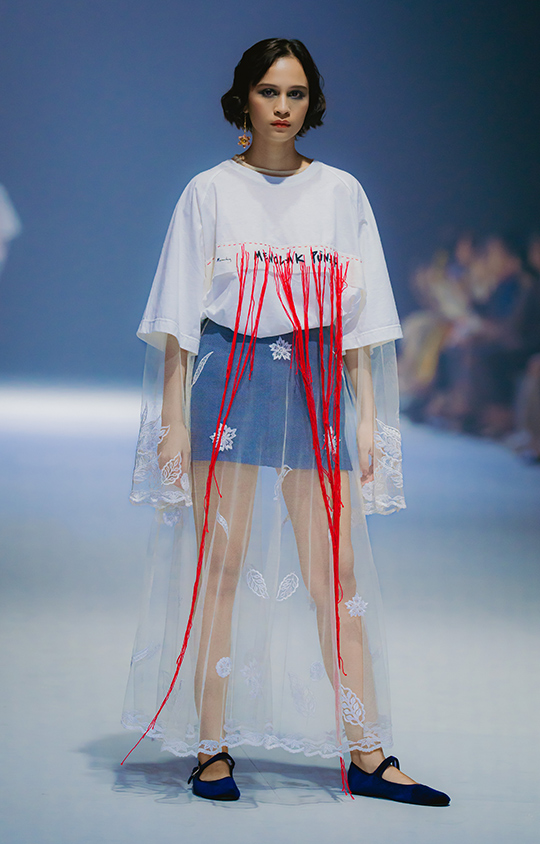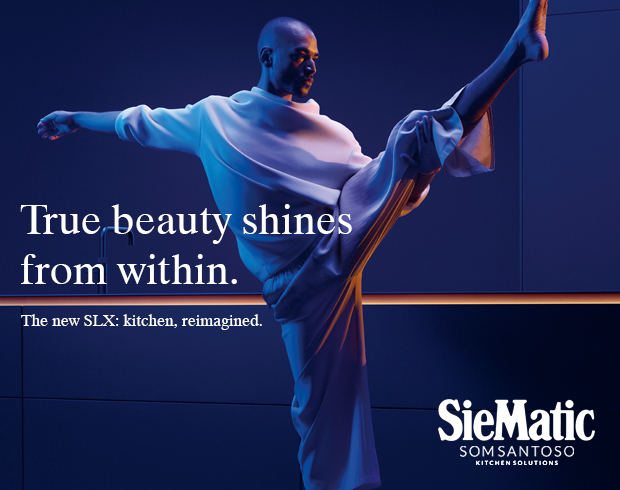 Presented by Som Santoso
"Saya sudah lama tertarik untuk mengeksplorasi denim, namun terkendala dengan proses yang pada umumnya menggunakan banyak air dan energi sehingga kurang ramah lingkungan. Saya dan tim berdiskusi dengan para mitra penenun, dan bersama-sama kami mengeksplorasi denim yang positif bagi alam," ungkap Chitra Subyakto, Pendiri dan Direktur Kreatif Sejauh Mata Memandang.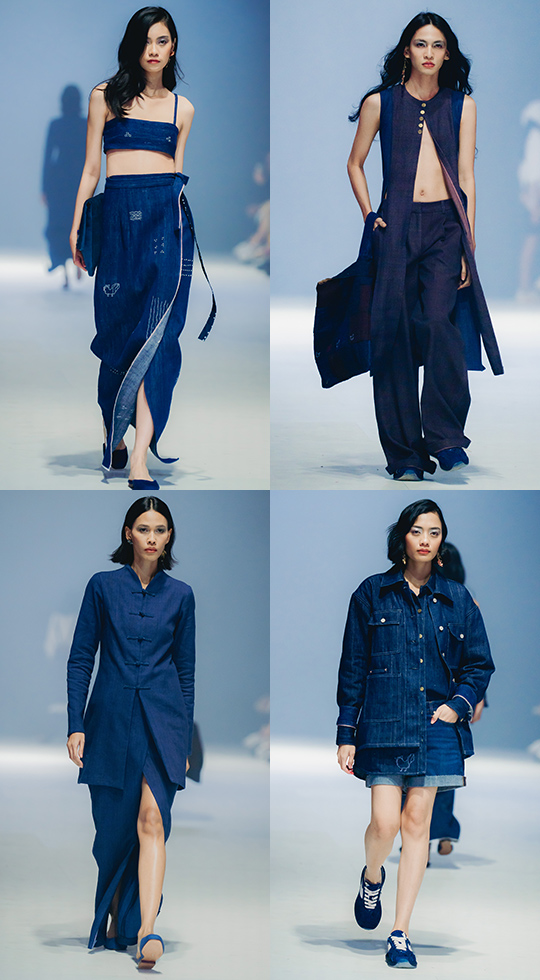 Terdapat empat jenis benang yang digunakan dalam pembuatan denim koleksi "Tarum". Di antaranya benang daur ulang (recycled yarn), benang katun yang dipintal secara manual dengan tangan (handspun yarn), serta dua benang katun yang masing-masing diwarnai menggunakan tumbuhan tarum yang menghasilkan rona kebiruan dan juga kayu secang yang secara manis menghasilkan warna coklat kemerahan. Benang-benang ini kemudian ditenun menjadi kain denim menggunakan teknik penenunan tangan (handwoven) yang ditandai dengan adanya jahitan garis benang merah selvedge.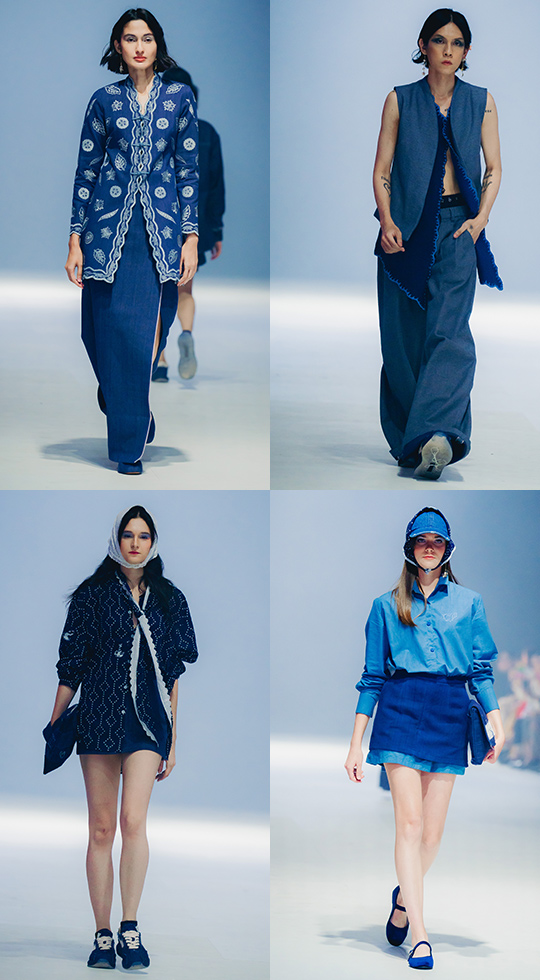 Sebanyak 17 looks dari koleksi "Tarum" menampilkan konsep busana unisex yang didominasi oleh tenun. Terdapat kebaya kain tenun yang disandingkan dengan rok berbelahan tinggi. Ada pula setelan crop top bra dan rok yang dilapisi luaran tulle bordir yang cantik. Sejumlah patchwork kain perca dari koleksi Daur (rilis tahun 2019) juga tampak menghiasi beberapa busana. Sebagai pelengkap, Sejauh Mata Memandang juga berkolaborasi dengan Sepatu Compass dan Marista Santividya untuk alas kaki, perhiasan dari LITANY, serta tas dari Sakombu.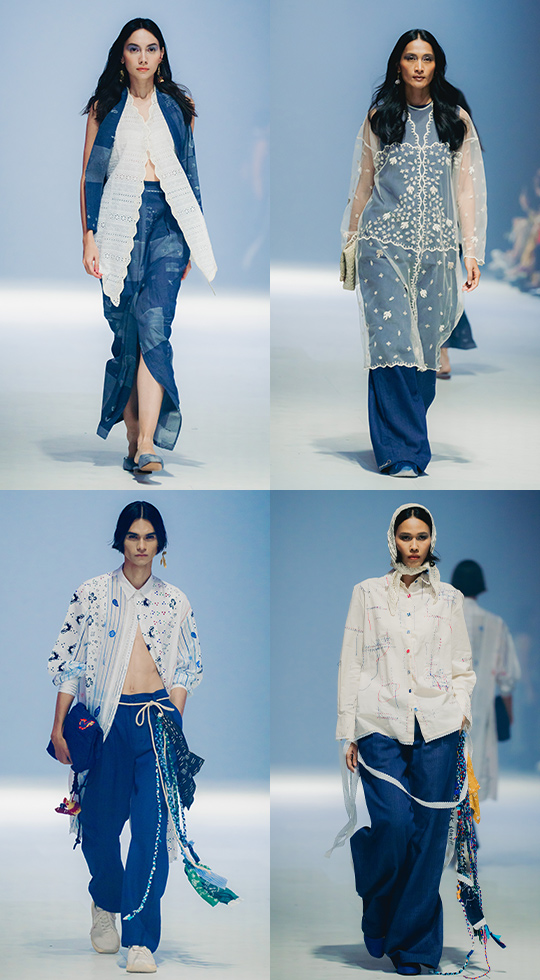 Keseluruhan proses pemintalan benang, pewarnaan benang, dan penenunan dilakukan oleh mitra pengrajin di Jawa Tengah. Sedangkan benang daur ulang yang dipakai, diperoleh dari program  pengumpulan pakaian bekas tidak layak pakai bekerja sama dengan EcoTouch sejak tahun 2021. Fashion show "Tarum" ditutup oleh sederet aktivis lingkungan yang membawa pesan penting untuk lingkungan dan mengingatkan kita untuk selalu aktif merawat Bumi. Di antaranya ialah Lutesha sebagai muse, Tiza Mafira (Diet Plastik Indonesia), Davina Veronica (BOS Foundation), Butet Manurung (Sokola Rimba), dan masih banyak lagi. (FE)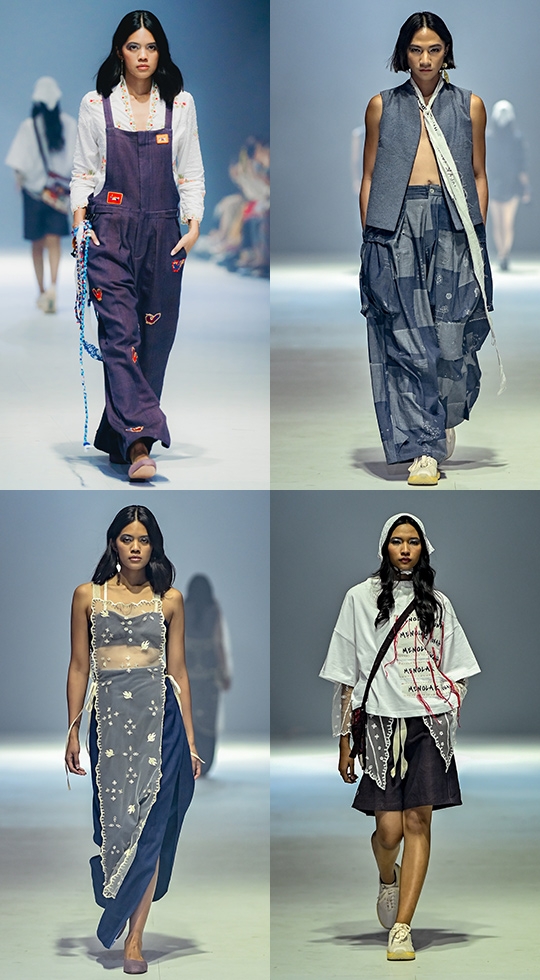 Simak pesan penutup "Tarum" oleh sederet aktivis lingkungan di sini :