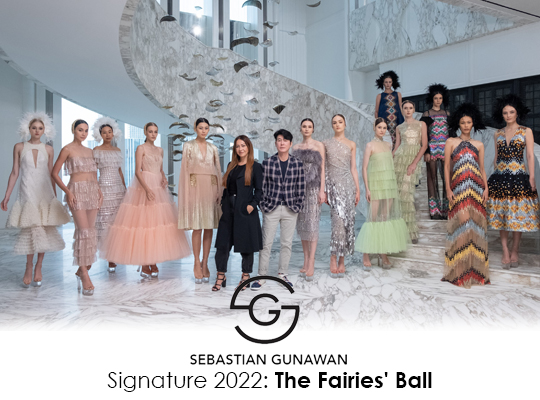 presented by
Sebastian Gunawan Signature 2022: The Fairies' Ball
Published by Sugar & Cream, Thursday 18 November 2021
Text by Farida Esti, image courtesy of Sebastian Gunawan
A Magical Fairies' Party
It's party time! Demi menyambut hari-hari ceria di depan mata, desainer kenamaan Indonesia, Sebastian Gunawan, mempersembahkan koleksi terbaru Sebastian Gunawan Signature 2022 bertajuk The Fairies' Ball. Koleksi yang dipamerkan secara virtual pada 10 November 2021 ini membawa keceriaan pesta dansa para peri di atas lantai runway hotel The Langham, Jakarta.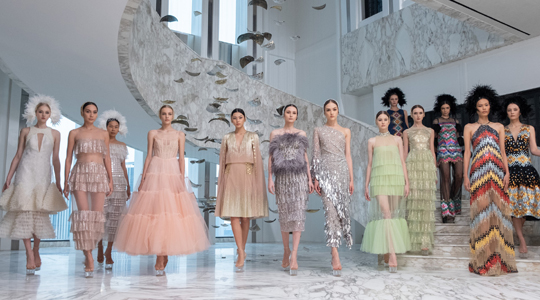 Para model dalam balutan koleksi Sebastian Gunawan Signature 2022: The Fairies' Ball tak ubahnya seperti peri yang menari riang di pesta dansa. Figur peri yang kerap digambarkan sebagai makhluk riang dan magis, diterjemahkan dengan indah oleh pasangan perancang busana Sebastian Gunawan dan Cristina Panarese. Keduanya memberi sentuhan kemewahan, modernitas, dan eksposisi baru hingga terwujud 34 set busana yang melengkapi koleksi ini.
Siluet lurus, lebar, dan bertumpuk dituangkan dalam gaun-gaun pendek cocktail, gaun panjang, hingga paduan terusan pendek dengan jubah panjang menerawang. Permainan warna berpusat pada palet pastel seperti hijau muda, nude, salem, kuning muda, putih, hitam, serta biru. Ditambah penggunaan bahan tulle dan brokat yang ringan untuk menambah kesan playful yet elegant.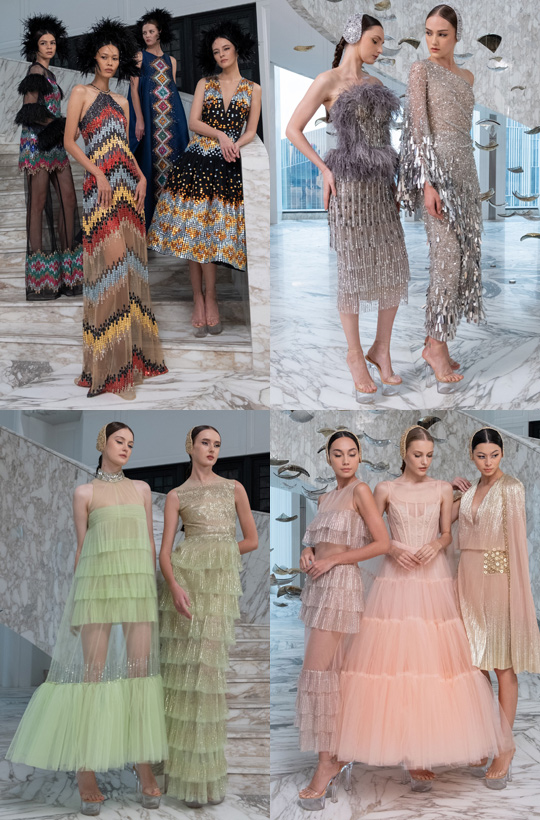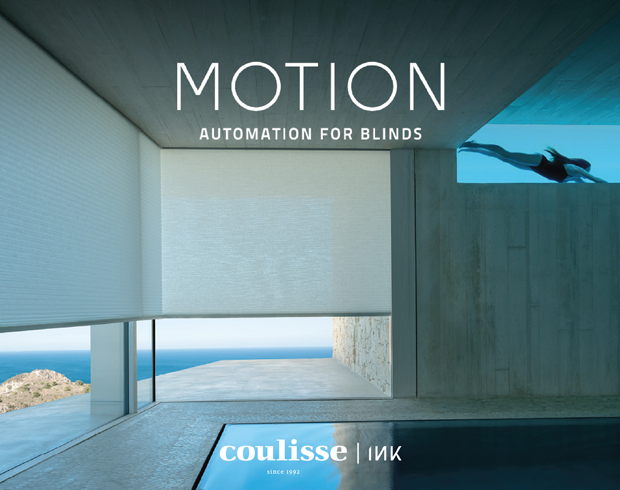 Presented by Coulisse | INK
Tak lupa detil-detil indah nan menawan khas Sebastian Gunawan Signature melengkapi koleksi The Fairies' Ball ini. Sebastian dan Cristina membubuhkan elemen bulu-bulu atau potongan kulit warna-warni berbentuk bulat yang dijahit bersusun menjadi motif geometris. Ada pula beragam ukuran mutiara dan kristal pada bagian bahu dan atas pakaian. Ataupun keping sequin berbentuk bulat panjang yang dijahitkan pada busana tembus pandang, serba tipis, maupun gemerlap.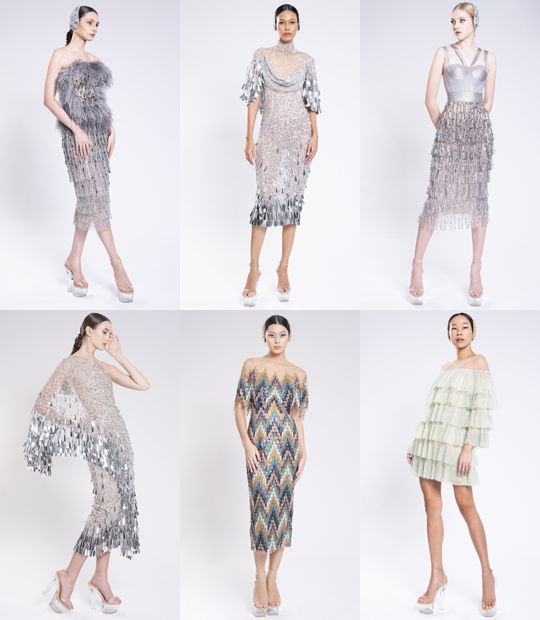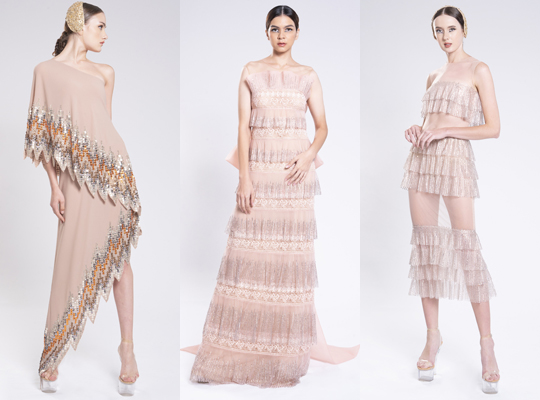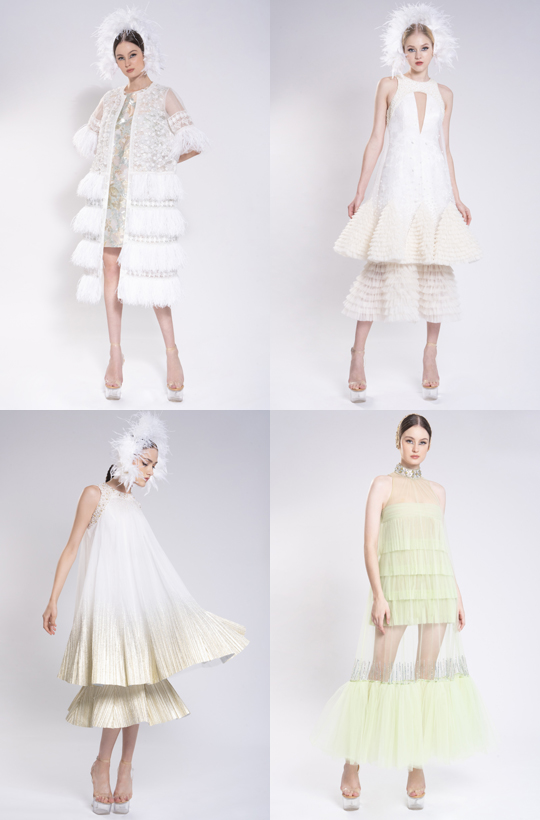 Koleksi rancangan Sebastian dan Cristina secara cermat telah memberi arti baru untuk para pencinta mode yang ingin mengekspresikan dirinya dan menjadi pusat perhatian dalam sebuah keceriaan lantai dansa.