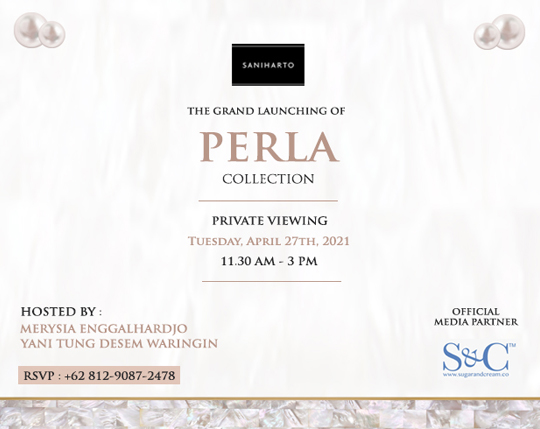 presented by

Saniharto – The Grand Launching of PERLA Collection
Published by Sugar & Cream, Monday 26 April 2021
Text S&C, images courtesy of Saniharto
The Beauty of Mother of Pearl

The invitation is strictly by reservation only. You are cordially invited to celebrate the grand launching of PERLA, the latest collection by Saniharto.
Event          : The Grand Launching of PERLA Collection
Category    :  Private Viewing from 11.30 AM – 15.00 PM
Time             : Tuesday, April 27, 2021
Venue         :  Jl. Bangka Raya No.33, Pela Mampang, Jakarta Selatan
RSVP.            :  +62 812 -9087 -2478 (strictly by reservation only)
Also read the private interview with Merysia Enggalhardjo, Director of Marketing & Sales of Saniharto here

Presented by Interni Cipta Selaras
The collection consists of beautiful night stands, side tables, coffee tables, dressing tables and stools which all are beautified by the shiny touch of mother of Pearl. The extraordinary collection has a blend of soft peach and cream colors combined with polished brass accents to enhance the luxury of the design.
Media partner is www.sugarandcream.co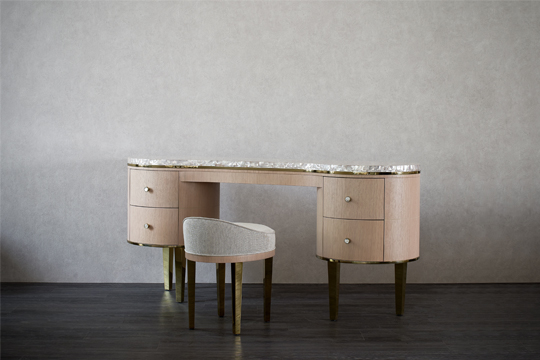 Come and witness the extraordinary PERLA.