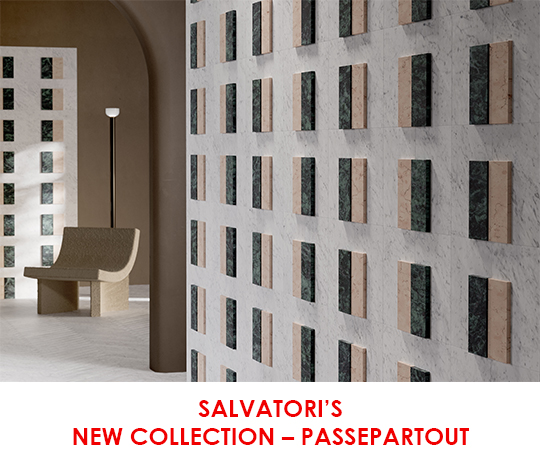 presented by

SALVATORI'S NEW COLLECTION – PASSEPARTOUT
Published by Sugar & Cream, Monday 17 April 2023
Text and images courtesy of Salvatori
Sustainable Design Created From Offcuts Materials.
Passepartout is a collection of wall textures created from offcuts of materials that would otherwise go to waste. The idea behind it springs from the brand's commitment to finding innovative ways to recycle and achieve zero waste, and combines different types of stone to create original, customisable solutions.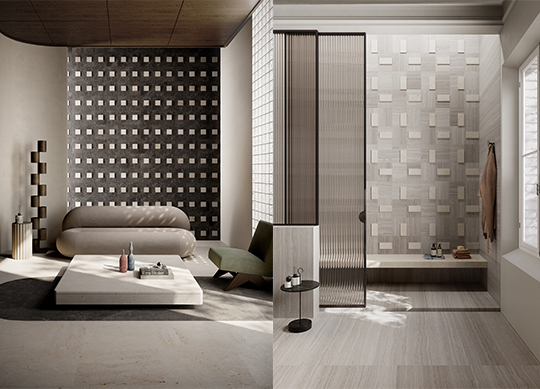 Passepartout will be presented at Milan Design Week 2023 along with Lithoverde, the world's first texture made entirely from recycled stone and natural resin; Lost Stones with its contemporary translation of the ancient Japanese Kintsugi technique; and Romboo, created entirely from production offcuts.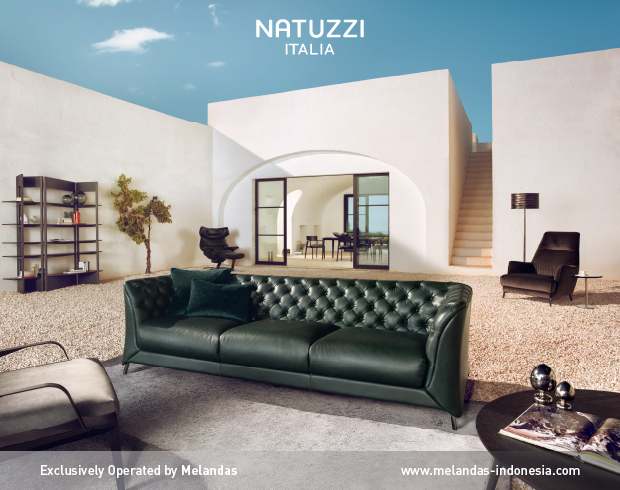 Presented by Melandas Indonesia
The name Passepartout is a reference to the cardboard frame within a frame that adds additional depth and dimension to a photograph or picture. This effect is recreated in the Passepartout wall tiles. Sized 293 x 230 mm, they essentially function as a background for smaller square and rectangular pieces of stone in similar or contrasting colours that are applied to the tile to create a form of bas-relief and a three-dimensional effect. As such, the background showcases the textural elements, much in the same way a passepartout enhances an image.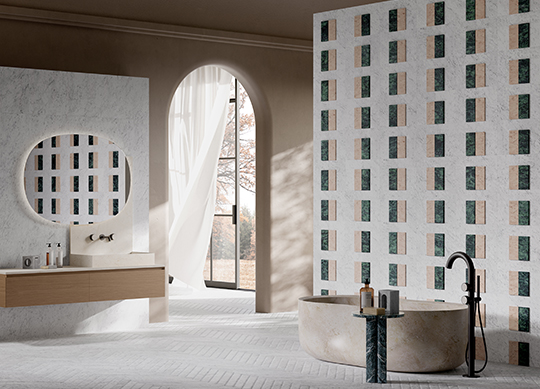 As with all Salvatori products, Passepartout is 100% Made in Italy, using materials which may be offcuts, but are of the highest quality, transformed by the artisan skill that the brand has long been renowned for. Once again, the company demonstrates how creative design solutions can spring from a zero-waste philosophy, something that Salvatori has long embraced as part of their wider mission to be as sustainable as possible.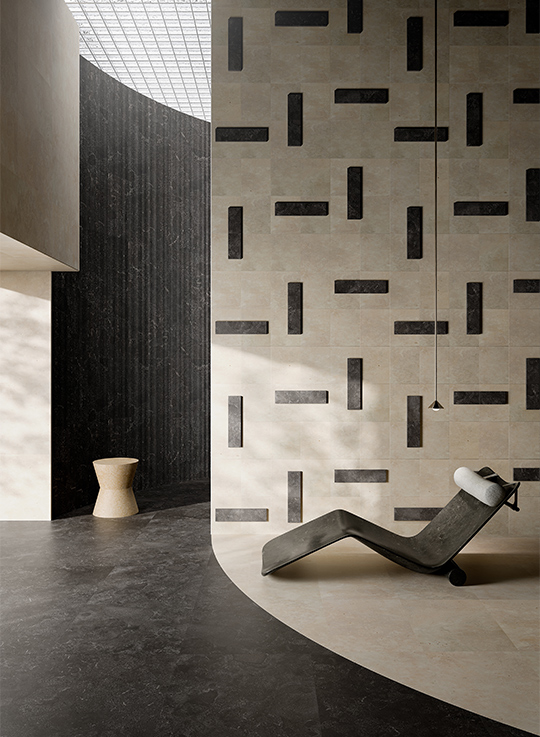 This original concept offers interior designers and architects a highly-customisable décor tool, allowing them to give full rein to their creativity by mixing colours, shapes, finishes and materials, resulting in an infinite array of solutions. In time, it is envisaged that metal and wooden elements will be added to the mix.