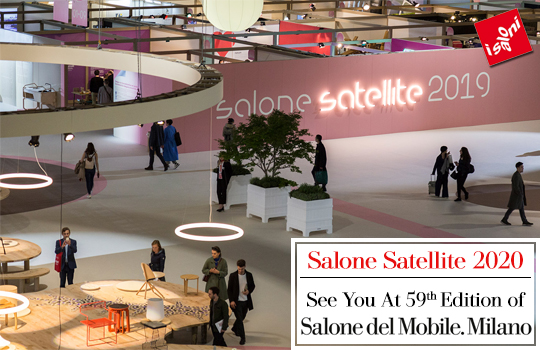 presented by

SaloneSatellite at Salone del Mobile.Milano 2020
Published by Sugar & Cream, Thursday 05 December 2019
Text by Farida Esti, Image courtesy of Salone del Mobile.Milano
The International Event In The Design World Dedicated To The Under-35s.
Setiap bulan April selama 23 tahun, Salone del Mobile.Milano memperkenalkan banyak desainer muda berbakat di pesta desain dunia, SaloneSatellite. Para desainer yang mendaftar telah di seleksi oleh pihak Selection Committee, dan kini desainer terpilih dapat mulai fokus menyiapkan project yang ingin mereka tampilkan kepada publik. Waktu persiapan project pameran desainer muda di bawah umur 35 tahun ini kurang lebih tersisa lima bulan hingga event dimulai pada 21 April 2020. Para Committee tidak akan memberikan saran pada project yang dibuat, tapi mengevaluasi portofolio semua kandidat berdasarkan kualitas dan potensi masing-masing.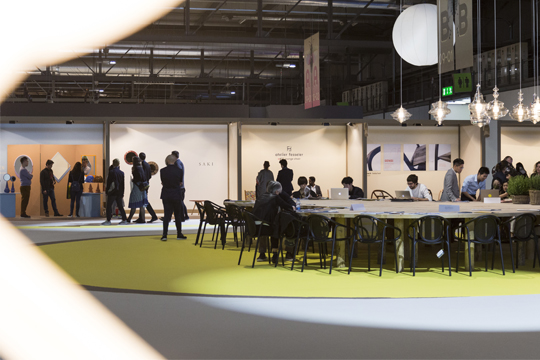 Salone Satellite 2019
Dalam event SaloneSatellite ke-10 ini akan dipilih tiga project terbaik oleh para juri internasional ternama di dunia desain. Mereka adalah desainer Davide Groppi, Luca Nichetto, dan Eugeni Quitllet. Dari bidang jurnalis yaitu Silvia Nani (Corriere della Sera) dan Ellen Froissart (Associate Editor, Bee Medias publishing group). Selanjutnya, Giuliano Mosconi sebagai President dan CEO Tecno/Zanotta, Stefano Seletti selaku Creative Director Seletti, serta Marc Zehntner sebagai Director Vitra Design Museum. Penjurian dikepalai oleh Paola Antonelli (Senior Curator dari Department of Architecture and Design di MoMA serta curator XXII Triennale di Milano) yang telah menjadi pemimpin juri sejak SaloneSatellite edisi pertama.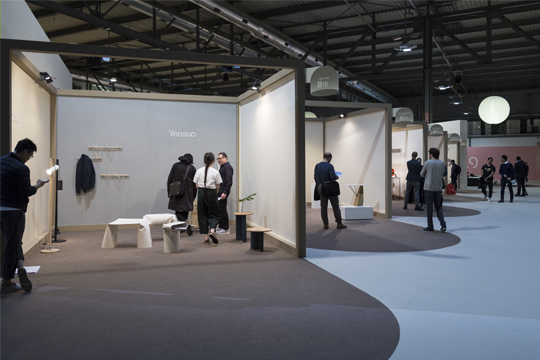 Salone Satellite 2019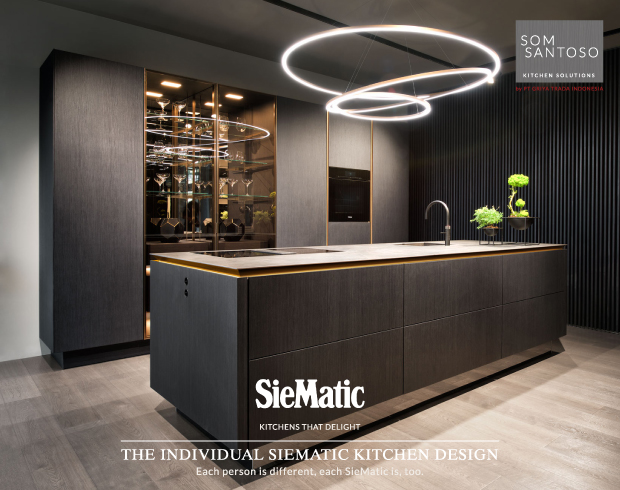 Presented by Som Santoso
Untuk menyempurnakan acara, Marva Griffin Wilshire selaku founder dan curator SaloneSatellite telah menunjuk beberapa ahli agar turut andil dalam pelaksanaan event SaloneSatellite. Di antaranya adalah entrepreneur yang mewakili masing-masing bidangnya, Roberto Gavazzi selaku CEO Boffi Group dan Paolo Pastorino selaku President dari Assobagno. Mereka akan bergabung dengan Pasquale Junior Natuzzi, Chief Creative Officer dan stylist di bisnis keluarga Natuzzi. Ada pula desainer dan seniman Nanda Vigo, arsitek Giovanna Giannattasio, serta desainer Giorgia Zanellato dan Daniele Bortotto dari studio dengan nama yang sama, mereka juga termasuk partisipan SaloneSatellite 2013. Lalu ada pengamat desain dan author Beppe Finessi dan Anty Pansera, serta dua jurnalis Valentina Raggi sebagai editor di Elle Decor Italia dan Marco Sammicheli seorang correspondent untuk Wallpaper. Terakhir ada dua figur yang sangat dekat dengan dunia Salone del Mobile, yaitu Patrizia Malfatti yang mengatur kominikasi dan press office, serta arsitek Ricardo Bello Dias yang mendesain semua instalasi SaloneSatellite.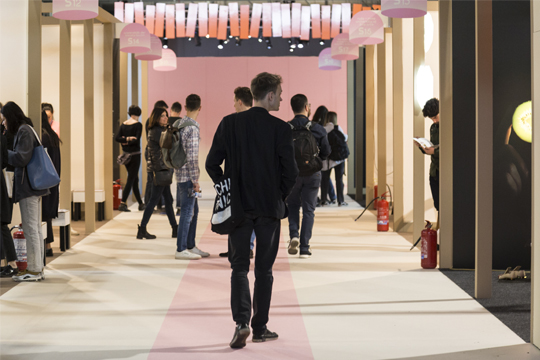 Salone Satellite 2019