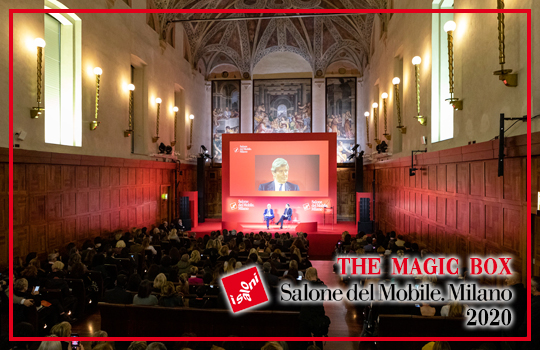 presented by
Salone del Mobile.Milano 2020 : The Magic Box
Published by Sugar & Cream, Wednesday 19 February 2020
Text by Dira Rohmatun, images courtesy of Salone del Mobile.Milano
Ten Filmmakers Put Their Own Spin on the Manifesto in the Name of Beauty: Milan, 21 April – 3 May 2020
Setiap tahun di Bulan April, ajang paling bergengsi Salone del Mobile.Milano akan kembali menyemarakkan Kota Milan, dengan pameran akbar yang mengumpulkan para professional di industri furnitur dan desain dari seluruh dunia. Akan berlangsung dalam satu pekan mulai 21-26 April 2020 mendatang.
Bukan hanya itu, pada edisi ke-59 yang kembali mendeklarasikan Manifesto dengan memperkenalkan kata "Beauty" – sebuah key term terbaru yang melengkapi 10 kata Manifesto sebelumnya seperti, Emotion, Enterprise, Quality, Design, Networking, Communication, Culture, Young People, Ingenuity, Milan – Salone del Mobile.Milano merayakannya dengan menampilkan pertunjukan narasi multisensor dan emosional oleh para filmmakers yang memiliki kualitas, inovasi, dan kreativitas mumpuni, yang akan turut menyemarakkan 'keindahan' dalam pameran ini. Sebuah aspek keindahan untuk mendorong masa depan dunia desain menjadi lebih sempurna.
The Magic Box akan hadir pada 21 April hingga 3 Mei 2020 di Palazzo Reale's Sala delle Cariatidi.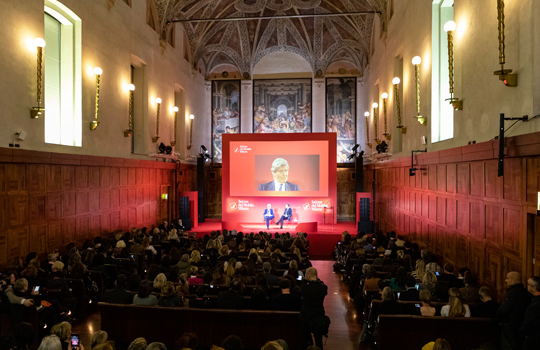 Press conference
Pertunjukan tersebut ditampilkan dalam instalasi bertajuk The Magic Box yang dikuratori oleh Davide Rampello. Sebuah instalasi audio-visual yang menafsirkan 10 kata dalam Manifesto tersebut, menjadi sebuah cerita dalam film pendek karya 10 filmmakers Italia terkemuka. Mereka adalah Francesca Archibugi, Pappi Corsicato, Stefano Mordini, Wilma Labate, Bruno Bozzetto, Luca Lucini, Claudio Giovannesi, Gianni Canova, Donato Carrisi, dan Daniele Cipri.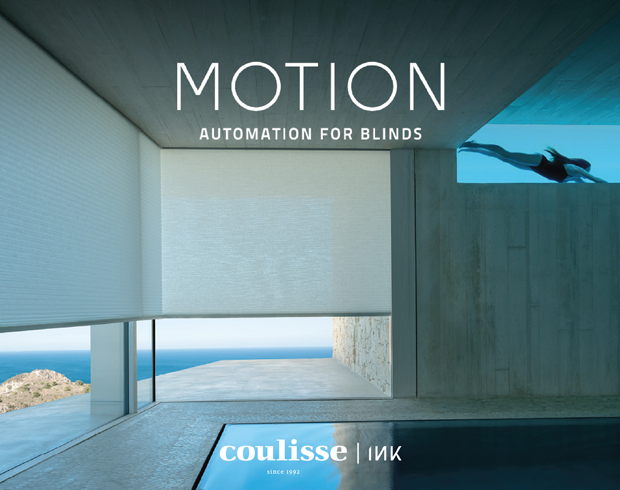 Presented by Coulisse | INK
Nantinya, The Magic Box akan menampilkan "Camera obscura" dengan dimensi parallelepiped berukuran 24m x 6m – yang terinspirasi oleh the visionary and imaginative world of pre-cinema optical devices. Sebuah kamera monumental, yang akan membawa pengunjung seolah-olah berada dalam galeri seni yang sangat elegan. Uniknya, ketika dinding menjadi gelap, "kotak ajaib" ini akan berubah menjadi bioskop, di mana 10 film d'auteur karya 10 filmmakers Italia tersebut akan diputar. Sehingga memberikan pengalaman mendalam saat menikmati film yang menakjubkan.