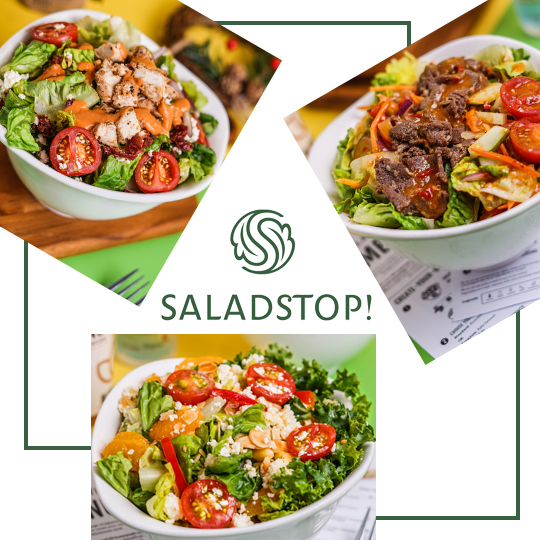 SaladStop! Introduces 3 New Seasonal Menu from All Around The World
Published by Sugar & Cream, Monday 21 January 2019
Text by Auliya Putri, Images Courtesy of SaladStop!
Flavors of the World
SaladStop! membawa sensasi hidangan istimewa dalam menu musiman yang bertajuk Flavors of the World. Koleksi menu penuh nutrisi ini tersedia untuk salad ataupun wrap dalam tiga pilihan yaitu Truffle Wonder yang terinspirasi oleh kenikmatan white truffles khas masakan Prancis, Sawadee oleh perpaduan sayuran segar dan rasa asam manis khas Thailand, dan Tomato Tango terinspirasi oleh aneka kreasi kuliner urban modern di Amerika Serikat.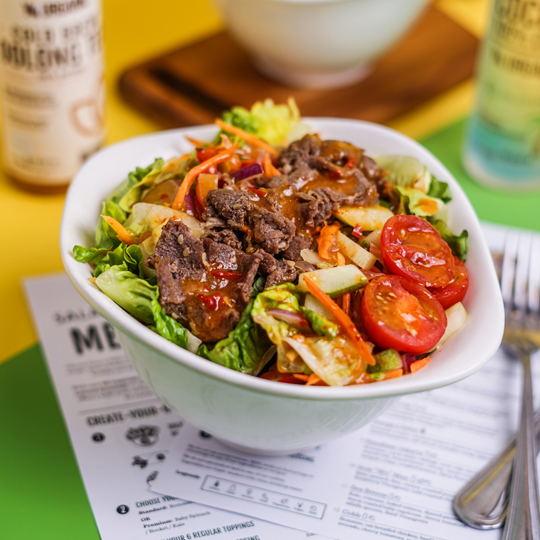 Sawadee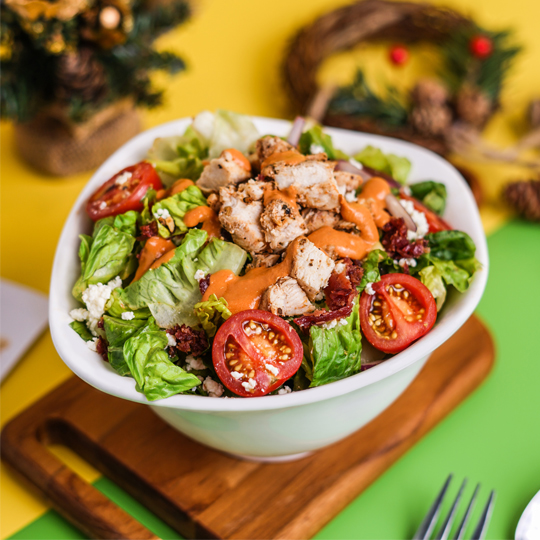 Tomato Tango
Dengan harga mulai dari IDR 95.000, Anda bisa menyicipinya di seluruh gerai SaladStop!, termasuk cabang terbaru di Mal Kelapa Gading, hingga bulan April 2019.
Tips from the salad-artist: add salmon to your Truffle Wonders to get an exciting sensation you can taste. Yums!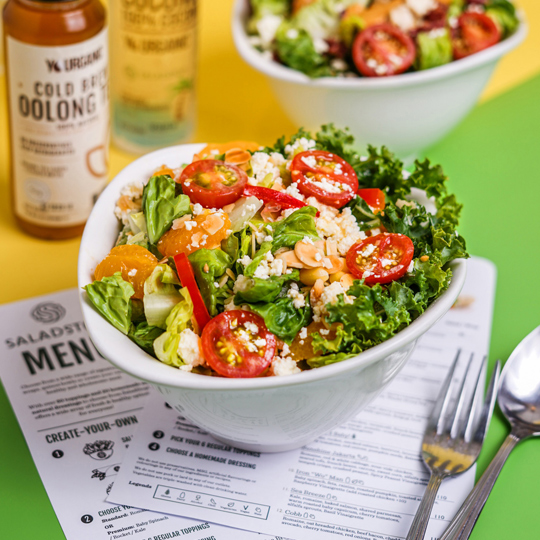 Truffle Wonder

Sejalan dengan aneka makanan sehat yang tercakup di dalam menunya, ketiga kreasi seasonal Flavors of the World ini juga memadukan aneka bahan yang segar, berkualitas premium, dan kaya nutrisi. Cakupan bahan dan nilai nutrisi setiap kreasi salad tersebut terangkum di dalam tabel di bawah ini :