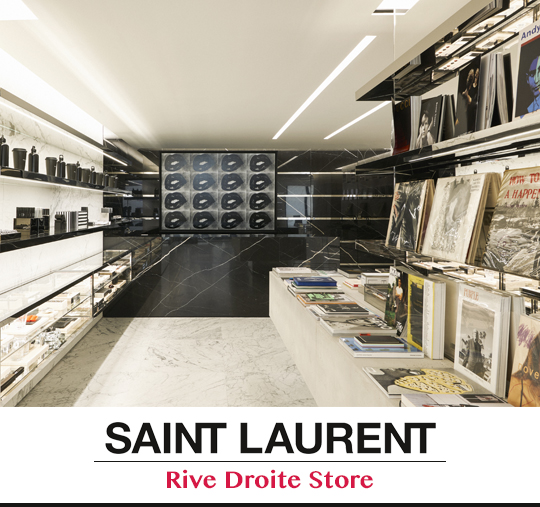 presented by

Saint Laurent: Rive Droite Store
Published by Sugar & Cream, Wednesday 31 July 2019
Text by Dinda Bestari, images courtesy of  Saint Laurent
The Gallery
Pameran pertama yang dikuratori oleh Anthony Vaccarell − perancang busana  asal Belgia dan saat ini Direktur Kreatif di  Yves Saint Laurent − menampilkan karya seni yang berbeda-beda di Saint Laurent Rive Droite Store di Paris, mulai dari Helmut Newton, Daido Moriyama, dan Hiro.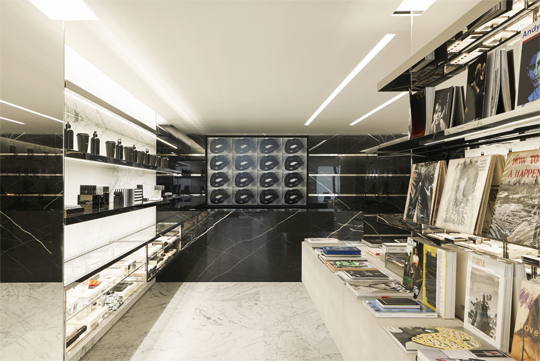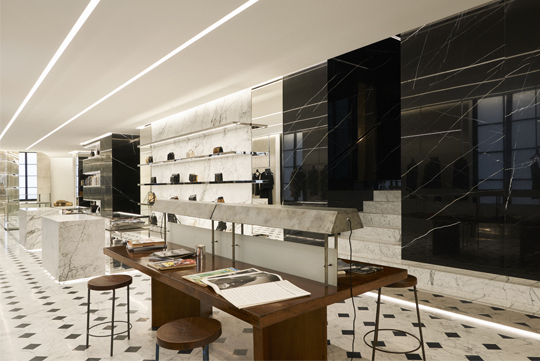 Beberapa karya ikonis dari Helmut Newton seperti Eiffel Tower (1974); On the 10th floor of the Hilton Hotel (1976); dan juga beberpa karya seni dari Daido Moriyama seperti Untitled – Lips 16 Times (2001); Untitled – Lips 9 Times (2001) , dan Tights (1987) serta satu karya seni dari Hiro; Maria Beadeux, New York, (1974), yang semuanya disediakan oleh Hamiltons Gallery, London.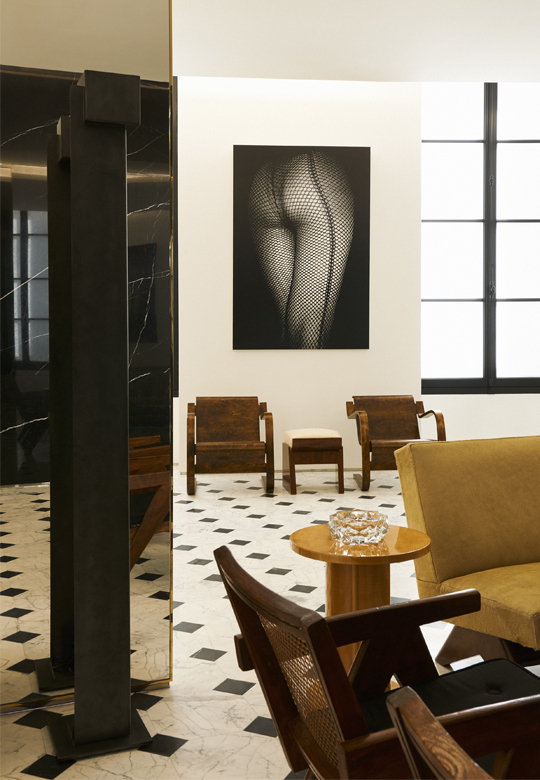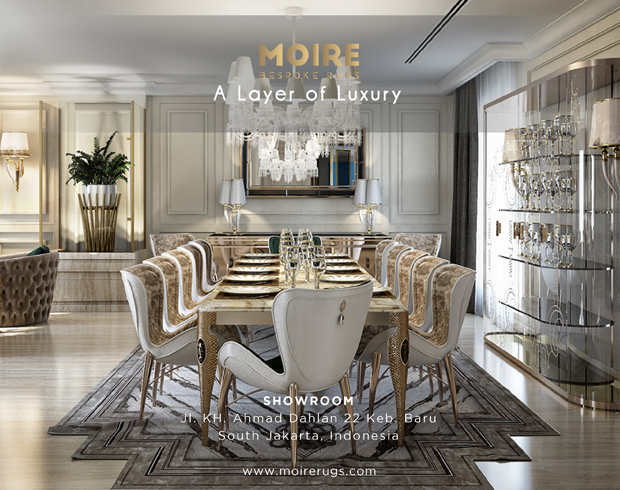 Presented bub MOIRE Rugs
Karya-karya furnitur berkelas dari Patrick Séguin Gallery juga hadir dipamerkan; seperti Sofa in Pony dari Pierre Jeanneret, Kursi Antony oleh Jean Prouvé, dan Kursi Office dari rotan karya Pierre Jeanneret, serta Meja perpustakaan Jeanneret yang dilengkapi dengan lampu dari galeri Jousse juga tersedia di galeri ini.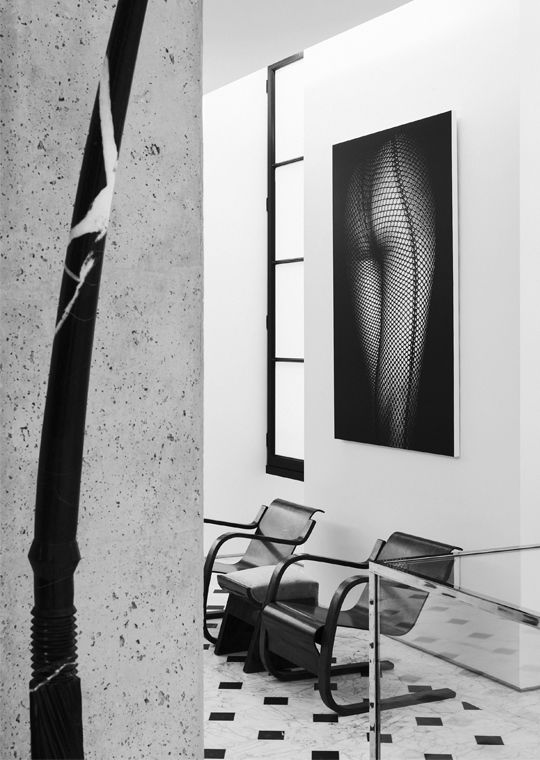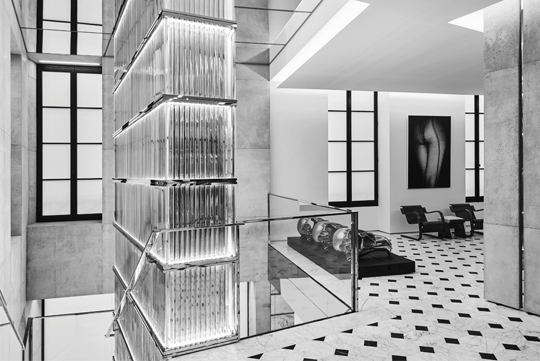 Koleksi  karya seni yang unik ini dinilai sesusai warna, kondisi, dan kelangkaan barang, semuanya tersedia untuk dijual.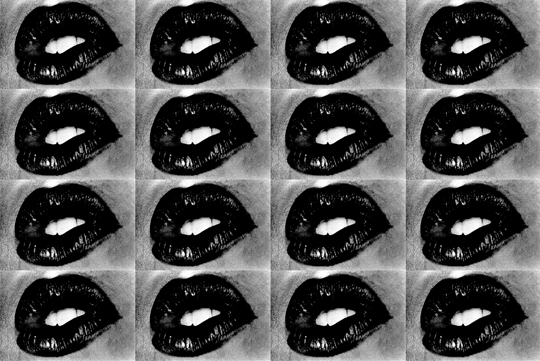 Daido Moriyama, Lips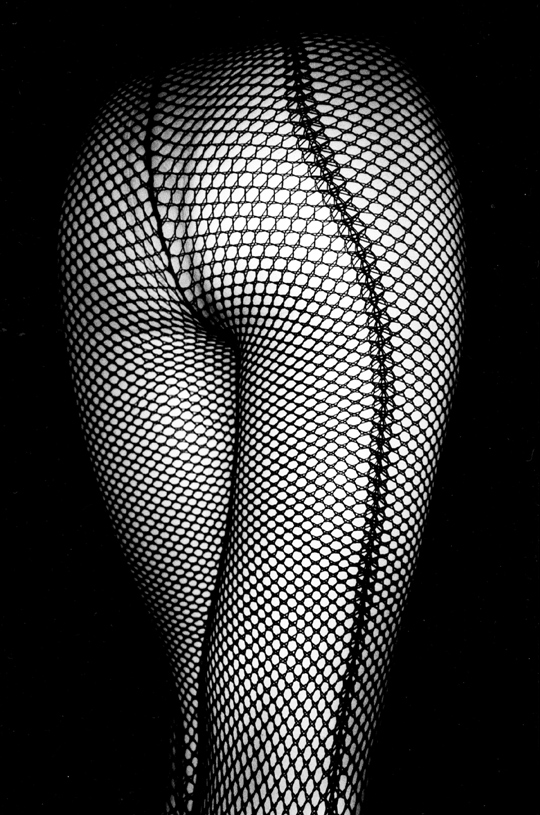 Daido Moriyama, Tights
Daido Moriyama, Tights, 1987 – © Daido Moriyama Photo Foundation, Courtesy of Hamiltons Gallery
Daido Moriyama, Untitled, Lips 16 Times 2001 – © Daido Moriyama Photo Foundation, Courtesy of Hamiltons Gallery
Floor lamp, Christian Duc – © Christian Duc
Side table, Jules Leleu – © Jules Leleu
Sofa, Pierre Jeanneret – © Adagp, Paris, 2019, Courtesy of Patrick Seguin Gallery
Chair, Pierre Jeanneret – © Adagp, Paris, 2019, Courtesy of Patrick Seguin Gallery
Stool, Pierre Petit – © Adagp, Paris, 2019
Armchairs, Alvar Aalto – © Alvar Aalto Foundation Ashtray, Baccarat